You are currently browsing the category archive for the 'University of Delaware' category.
Thursday it was released that 200 pounds of Sulfur Dioxide was accidentally released from the Delaware City's PBF refinery..
It was allegedly caused by a mechanical malfunction at the facility …..  Sulfur Dioxide when mixed with H2O creates Sulfuric Acid. Air is full of water.  So are our lungs.
Bloomsberg reported on October 9, 2013 that Delaware City was postponing its Sulfur Dioxide fix till late 2014.  The refinery, which was initially expected to do the work as part of maintenance that month (October 2013), was halting its replacement of an exchanger on the sulfur unit, said the people, who asked not to be identified because the information isn't to be made public. … Work was pushed up one year to October 2014.
Had that work been done in a timely fashion, the Thursday's reported release would never have occurred……..
According to Bloomsberg's sources,  a coker, crude unit and hydrocracker, a hydrogen plant and desulfurizer,  were all originally scheduled for maintenance upgrades last fall.  Upon receiving costs estimates it was decided to split the job up to cover two fiscal cycles, and the desulfurizer maintenance was pushed to the next fiscal year.  It was known by upper management that this would necessitate a release of SO2 because of  accumulations caused by the outdated equipment. Another release is tentatively planned for September, just before work started.  
Due to wind conditions, the only Delawareans affected would be those downwind.  Only 1713 people live downwind from Delaware City's gas crackers.   853 men, 860 women.
The average amount of SO2 from an oil burning plant, is 12 pounds per MWh….   Natural Gas is a hundred times less. About one percent of oil and that amounts to .12 pounds or 1 ounce per MWh…  Therefore 200 pounds of SO2 released is equivalent to 19 hours running at a one megawatt hour oil fired plant running full kilter… At a 248 MWh natural gas plant (TDC) running full kilter 24/7, it would be the equivalent of… (248 MWh X .12 lbs SO2/ MWh ) = 29.76 pounds of SO2 per hour….
So on one hand this may not seem like much… The 200 pound release is only the equivalent of  6.7 hours of a natural gas fired power plant running at full steam night and day….  precisely 6 hours and 43 minutes…. less than most of us sleep per night….
On the other hand that is quite a bit.  The Newark power plant will spew out a level of what  this report implies, is considered a toxic release requiring DNREC oversight,  FOUR TIMES EVERY SINGLE 24 HOUR DAY!
President Harker wants to build a power plant in town that will spew out four times this toxic release at Delaware City, every single day.
Governor Markell wants to build a power plant in town that will spew out frou times the toxic release at Delaware City, every single day.
The Delaware Chamber of Commerce wants to build a power plant in town that will spew out four times the toxic release of Delaware City every single day.
The Hammer and Nails Club wants to build a power plant in town that will spew out four times the toxic release of Delaware City, every single day.
Sam Latham of the AFL-CIO, wants to build a power plant in town that will spew out four times the toxic release of Delaware City, every single day.
Everyone wearing green and holding green signs, is looking the other way when it comes to having this toxic release, occurring ongoing in the heart of Newark, every, single day…..
Whereas only 1713 people due to geography could be even remotely affected from the Delaware city spill,  41 times that amount or 70,500 will inhale 4 times that amount every single day, because of someone's brilliant idea of building a 248 MWh plant right inside the center of town… 
Pure brilliance.  President Harker.  Pure brilliance.
It used to cost 40 pieces of silver. Now it costs $45,000 dollars.
Apparently there was a giant rally at the Chrysler Plant in support of the power plant. A quick check of car plates (and bumper stickers) showed that Union members from Philly, New Jersey, Maryland were there. Surprisingly, none identifiable from Delaware were there. The surprisingly few Delaware plates that were there, all were black, and stuck on the back of $70,000 cars or trucks…
It appeared to be an attempt to show Newark that lots of people still support putting in the largest power boiler in the state right next (only 20 Wal*Mart aisles or 200 feet) to houses with kids and dogs and cats playing in the yard….
But none of this crowd came to all the public sessions. All those were 20 to 1 against installing the power plant.
So vans of strange people who talked funny were roaming Newark neighborhoods last Saturday and Sunday. They put on two door hangers... One in support of the power plant. One in support of Polly Sierer, candidate for mayor.
Polly Sierer denies she knows who is doing it… "I wish they'd stop she says…" Well, one person whose name is on the pamphlets, is Mike Mullens. The pamphlet says for further information, contact the Delaware Department of Elections. A lot of people did.
The Department of Elections said…"we know nothing of this. Nothing at all"… Most politicos just shrugged and said, "well they got us; they filed under the window of the 8 day reporting, so we will have to wait for the year's end filing to see who was putting up all this money… It has to be a lot of money.
Very late Sunday night,last night, someone actually looked up the code and discovered that Bob Gilligan changed it last year. And it was signed by Jack Markell. After my memory was jogged, I can now remember El Sonambulo discussing it on Al Mascitti's show… They have 24 hours to contact the Department of Elections upon either spending or receiving money.
They scrambled all night and most of the day, trying to create a political action committee, get officers in line, get everyone's story straight, and then file with the Elections Office… There is nothing still on the websites. The election is today….
Finally just before closing yesterday, around 4:46 pm, those who emailed request, begin to get their answers….
The PAC is worth $45,000! Prior to this notice, Polly's 8 day report shows the total expenditures at around $5,000.… The PAC IS SPENDING 9 TIMES THE AMOUNT OF ANY CANDIDATE TO THROW THE ELECTION….. It may be throwing it your way if you are a Polly supporter; it is throwing it against you if you are not….
Polly still says she has no idea. The man she is pictured with on the PAC's piece of literature, former Mayor Vince Funk, also says he has no idea of who is running the PAC that features him on the front page…
Here is what the Department of Elections told us….
Among its founding board members is Andrew Lubin, University of Delaware's real estate director, who is responsible for the development of the STAR Campus….
It is safe to assume, that the University of Delaware is probably putting in $45,000 dollars to swing Newark's election, in order to get the go ahead from Newark to build the largest gas boiler in Delaware…. nine times the amount any other candidate can raise….
The University of Delaware put up the money, and for cover, had the Delaware and New Castle Chambers of Commerce, the 100 Club, the Delaware Contractors Association, the Home Builder's Association, Delaware Realitors Association, and a dummy corporation called DEED, for Delawareans for Environmental and Economic Development… a shill sounding name and website if I've ever knew one…. It had all these companies pile on…
Why not, to them it was free.
But they all got caught because of Gilligan's law…
The question is, Newark… what are you going to do about it? Stand there and take it, let the University buy your vote as if you don't matter, without you even considering any of the alternative?
Or……. you can set them back by voting for Amy Roe…. She is not for sale… nor is she someone who can be pushed around or bullied, she will have your backs…
I happen to think it is a pretty easy choice, but the beauty of democracy is that each one of you gets to decide… Your decision sets in stone a power plant for 75 years… Good luck Newark… As of 7am this morning, everything is riding on you…..
More later.  Too soon to comment.  Here are the briefs….. 
Delaware already has data centers.  Each has 5 people per shift and operates across 3 shifts so roughly 24 per each are employed… So  those 24  jobs added to the Newark economy, need to be balanced against the amount of money a loud data center will drive away.  Does it lower home value?  One would think, and would that total lowering of home values due to a "twenty four hour conversation", cost the city more than would 24 jobs?  Most likely, yes.
Secondly, Newark Delaware has recently had a boom of building activity.  Main Street West, as well as Delaware Avenue, and don't forget the University construction on Loering Street.   How much increase did all of New Castle County's businesses get uplifted from all that activity? Building the power plant will employ less.
So when the lobbyists begin promising jobs, remember, in a data center, there are not that many jobs.  Computers run themselves.
Furthermore, data centers have issues with getting good help on board.
At a roundtable of Data Center managers, several problems were evident. Good people don't stay; they jump shift quite often.
One reason they don't stay is because of job pressure– the pressure to keep data centers on line and up and running all the time. One thing goes wrong, they lose their jobs.  Therefore they are on the constant lookout for centers that have the means to avoid those interruption, and therefore provide a higher level of security.
What is known as densities, has increased over the past 5 years immensely.. That is the number of transactions per minute.  They are way up due to technological advancements.  Which means one small one half-second glitch, would wipe out data for one half of the United States of America .
The roundtable also dipped into carbon emissions.  Data Centers use a lot of electricity.  More than a town.  A data center must have a constant front against accusations it is damaging the environment worse than anything other than a coal plant…
The perfect employee for a data center does not need a college degree nor does he need certification in computers. Actually someone who hacks games and can bypass securities and download copyrighted material, is the perfect candidate recommended to work inside a data center.  Sort of turns the world on it's end, doesn't it?
So Newark. here is the bottom line.  What do you want to do?
Do you want a 240 Megawatt gas turbine power plant next to your domicile, or don't you?  You will have a few people with bacon grease hair, all selling you how great having jobs will be.   Just remember they are selling!  Just like that guy who promises you the car you buy, can fly to Japan and back.  Both are selling.
Looking across the nation, whenever a company comes in, they always say they will hire 200+.  If they have their own power plant, it actually is between 30 and 50.  In Delaware, the  bank's data centers themselves, usually run a crew of 24 on the average.
So 24 kids making $50,000 nets $1.2 million.   If nearby houses lose $10,000 in asking price due to the data center's twenty-four hour conversation, it would take 120 houses to suck that gain right out of the air.  Then every single other house selling under its estimate as well,  pulls Newark further into a hole worse off than it is today…..
120 Homes are basically two streets worth.
There are over 100 streets within a radius of one mile from the power plant…
This will create a net loss for Newark, unless the taxes paid by the data center more than make up for the lost revenue the depression of house values will cause over the next 75 years…
But that is just calculations, and calculations don't mean anything.  The bottom line, Newark, is what do you want to do?  Do you need more jobs?  More traffic?  More power outages?  More noises?  More carbon dioxide? More aggravation?
Don't be intimidated by the bacon grease lobbyists.  They usually only interact with members of the General Assembly who get intimidated rather easily.  Stand up to them if you wish.  They are just people hired to paint only one side of an issue in glowing colors.  Doesn't mean we have to believe them, especially when we have the Internet that can tell us the truth with two clicks… :)
Bottom line, it is what you want to do.  Choose to fight it, and if there are enough of you, …. it is not going in….. No one wants to take the blame for depreciating Newark's house values by $10,000 a pop, if you make it an issue…
Frequently quoted in support of scrapping our current teaching standards, and replacing them with an untested approach, has been the works of one Dr. Louise Moats, a developer for Sopris Learning, a private company that makes money getting schools systems like Delaware's, to buy its products.
Louise Moat's writings were predominantly based off an NRP study, yet Dr. Moats appears unfamiliar with the actual findings of the NRP and with the subsequent re-analyses of the studies they examined…
NRP adjusted its earlier enthusiasm and found only a small positive effect for systematic phonics instruction, one that even if it were reliable is, of no practical significance in terms of improving  reading achievement.
Even the small effect disappears when the outcomes of the phonics studies are more appropriately analyzed.
Yet despite being disproven, today's educational reformers such as Pat Heffernan's piece in the News Journal use this as proof that today's teachers are dumb and don't know the newest research which teaches reading.
Old educational pros laugh at him because the same controversy swirled in the 70′s.
For this reason we have to change everything!
With SB 51 we are trading the educational excellence of the 31st best educational American school of teacher education, ranked as the University of Delaware was, for a philosophy that has been long discredited…. except by the sellers of programs they promote.
The real question is why?  And How… could this happen?  How could the everyone be fooled by a false study?  How could we scrap the 31st best teaching institution in the top nation for teaching excellence, for an advertisement?  How could this get passed without debate?
The problem behind Common Core, or as Mike O rightfully calls the misuse of Common Core, is that all we have are rumors.  If the rumors are true we have a disaster in the making.  Well, the rumors are true and the test that was turned in to a British Paper (excellent move) proves it.
According to the newspaper that has seen the test,
It's full of long, dense, off-the-wall nonfiction passages on making wind tunnels, soil formation and studying whales. There are two short stories, both set overseas. And there's a vague selection from a poem about loneliness that students must interpret before choosing among four answers that contain two arguably correct selections.
Students got 90 minutes to complete the 32-page test, which contained 42 questions based on six written passages.
The News asked testing experts, teachers and parents to analyze the test, which state and city education officials have kept under lock and key. Everyone who saw it was left dumbfounded by the killer questions.
"You might as well just put 'failure to students' at the top of the exam," said Tracy Woodall, a stay-at-home mom whose son is a fifth-grader at Public School 1 in the Bronx. "There's no way they're going to pass this."
The questions on the fifth-grade reading test, designed to test comprehension, were enough to stump a city high-school teacher who reviewed it.
"Have these students had an opportunity to build up to that complexity? The answer is no," said the teacher, who asked for anonymity for fear of getting sacked. "This test is coming at them like an anvil to their face."
Aaron Pallas, a testing expert at Columbia University, ran the new fifth-grade exam though a computer analysis program and found that it was actually calibrated for the "middle of sixth grade."  Numerous families boycotted the new exams, and the national teachers union boss called for a moratorium on consequences from the high-stakes tests until they're better-understood.
We are killing education in America by purposefully making the test so they make children fail, and then use that to fire teachers and close schools because their test results are so poor.
We knew this but it  is now being published… and so it is in the news.
The world is getting warmer… and we can now predict our climate by looking at map at 300 miles south and guessing what our weather will be from that…
Just as plate tectonics and  Darwin's origin of the species were able to lay the groundwork of reason  for explaining puzzling observations, this simplifies what to expect from global warming rather startlingly.
Texas is now  what we alway thought of when we considered the weather of Mexico; Oklahoma is now West Texas; Kansas is now Oklahoma; Nebraska is now Kansas; South Dakota is now Nebraska, North Dakota is now South Dakota: Southern Manitoba is now North Dakota…..
If  West Texas had 3 days of rain, now Oklahoma is getting 3 days of rain;  If it snowed 12  times in South Dakota, it is now doing the same in North Dakota… and so on.
So, to predict our heat, rain, winters, etc, our guide would be North Carolina.  Longer growing seasons,  some winters with no snow, hot summers…
However due to Global warming, the East Coast has a caveat.  An anomaly so to speak  and actually some relief from the North Carolina summer heat we would normally expect….
With the unprecedented melting of the Arctic and Greenland icecaps dumping its excess into the Labrador Current, that cold water drops South hugging the East Coast shoreline all the way down to North Carolina's Outer Banks where it finally becomes neutralized…   Therefore even though we have hotter air masses, the colder ocean temperatures creates a buffer against Global warming off the entire northeastern US.
Europe, Japan, and Alaska all experience  the same mitigating effect, although with both Greenland and the Arctic Icecaps melting into the Labrador, the US East Coast gets a stronger volume of cold water.  Call it our icy shower effect….
Once melting stops and the currents dry up, we return to the North Carolina scenario of the twentieth century….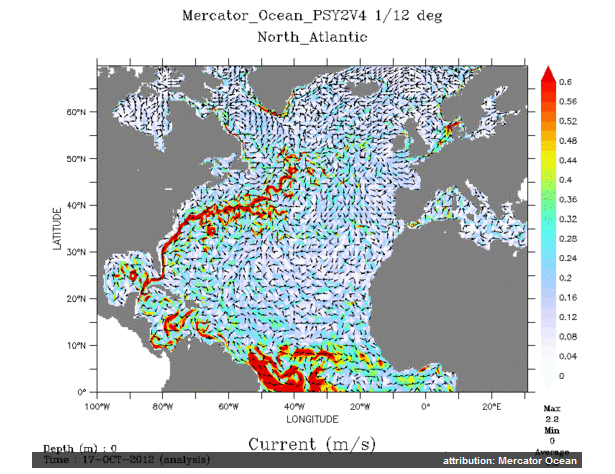 Chart Courtesy of NOAA
So, we in Delaware really get the best climate on the East Coast.    Warm winters, little or no snow, and cool breezy summers….. as well as a longer growing period, and… less dependence on fossil fuels for winter heating.
Gee, global warming isn't so bad for Delaware after all….  Oh, the rising seas?  There you go again… Why did you have to spoil the rosy picture I was painting?
After a brief stint as head Rodel's Vision for Delaware, Mark Murphy was promoted to the spot of Secretary of Education.
Who is his replacement?
Dr. Dana Diesel Wallace
 John Young  has all the details but on her public announcement there appears this:
….and then served as the superintendent of West Fargo Public Schools in North Dakota. As Superintendent, she and her team fundamentally redesigned their curriculum and established a dual enrollment program. In her time there, she moved her district from the 50th percentile in AYP across all grades to approximately the 90th.
Please go to the source, but apparently as John found out, "that ain't necessarily so.."
The scores she inherited appear to be in the 70′s, not the 50′s.
The scores she left with appear to be in the 70′s, not the 90′s.
John has all the corroborating documents on his page… (Hint, it is much easier to find)…
The time frame involved ended only 3 years ago.  This is not something from ones deep, dark past.   What's ironical is the Rodel blurb brags about how they searched long and hard, pouring over the details of a hundred applicants, and they chose …. this one…
First Liberal Geek, then KC Keeler…. I supposed they just want to move in a different direction I guess..
This issues has recently boiled over thanks to this article in the News Journal that showed a huge wedge being forced into the education of our little ones.
Simply put, the Bain Capitals type investors, who have destroyed our economy, are now interested in acquiring the $1 Trillion spent on education across this great country.
They pinpoint areas not working. Create plans (for a cost, mind you, for a cost) which they will implement and do it cheaper, pocketing the difference….
Delaware is one of those areas.
Here is the conundrum. When things are broken, any repairman who stops by is seen as a hero. So I'm not marshaling blame. This is just a work in progress. Like a city in Assassin's Creed, we must travel down alleys and across rooftops, looking for the object of our quest. We should expect some blind turns.
The bottom line: WHAT IS BEST FOR OUR CHILDREN?
Just in case anyone out there does not have children, here is an example of what we are trying to prevent. (In an effort to toughen up our scores compared to other nations, we've made math more difficult. We've pushed Galleo Equations to 12th Grade, Integrals and Differentiation to 11th, Modern Algebra to the 10th, Trig and Geometry to the 9th, etc, all the way down to beginning algrebra in the 3rd grade… With todays calculators or Google Math, such a concept is not impossible. But, our children become lost in the first grade, and give up. Society says: I don't know what's wrong with kids these days; they won't learn." Point is, in trying to help our children, we poured it on too thick, and wound up setting them back irrepairably.)
So, WHAT IS BEST FOR OUR CHILDREN?
Florida has been working the corporate angle on education longer than anyone. It was Jeb Bush's priority, which incidentally is where "Leave no child behind" got its originating force…..
Here is Florida now.
But as recently as last year, the radical change envisioned by school reformers still seemed far off, even there. With some of the movement's cherished ideas on the table, Florida Republicans, once known for championing extreme education laws, seemed to recoil from the fight. SB 2262, a bill to allow the creation of private virtual charters, vastly expanding the Florida Virtual School program, languished and died in committee. Charlie Crist, then the Republican governor, vetoed a bill to eliminate teacher tenure. The move, seen as a political offering to the teachers unions, disheartened privatization reform advocates. At one point, the GOP's budget proposal even suggested a cut for state aid going to virtual school programs
Ok …. if you are riding in the back of a train and you see the lead car slam into the engine as the engine comes to full stop, you had better brace yourself for an impact too, when the shock wave works its way down every car and ends up jerking yours. Delaware should look close at Florida.
So here is what the corporate educational reformers (corporate) did about their setback…..
At a secret conference to which reformers were whisked away, here is what was told to them…. by Patricia Levesque, a top adviser to former Governor Jeb Bush.
a) spread the unions thin by playing offense with decoy legislation.
b) write legislation to fund Religious Schools, to bust union bills, and to force transparency upon Unions.
c) provide insurance to compete with Unions who insure their teachers.
d) do this in order to be able to quietly slip charter bills in without union interference.
Make one point here clear. This trend IS good for business. In 2011, across the country legislation slipped through that allowed vouchers for virtual schooling, either full, or requiring one or two courses in order to graduate.
You may not have heard of Michael Moe. A veteran of Lehman Brothers and Merrill Lynch, he now leads an investment group that specializes in raising money for businesses looking to tap into more than $1 trillion in taxpayer money spent annually on primary education. His consortium of wealth management and consulting firms, called Global Silicon Valley Partners, helped K12 Inc. go public and has advised a number of other education companies in finding capital. Moe has worked for almost fifteen years at converting the K-12 education system into a cash cow for Wall Street…
A couple of quotes from Moe regarding education.
"Education is the next big "undercapitalized" sector of the economy, like healthcare in the 1990s.."
Lists the notable venture investment firms that recently completed deals relating to the education-technology sector, including Sequoia and Benchmark Capital. Kleiner Perkins, a major venture capital firm and one of the first to back Amazon.com and Google, is now investing in education technology.
The press release for Moe's education summit promised attendees a chance to meet a set of experts who have "cracked the code" in overcoming "systemic resistance to change."
Guest speakers at the forum included DC Mayor Adrian Fenty and former New York City schools chancellor Joel Klein…Fenty, still recovering from his loss in the DC Democratic primary, urged attendees to stand up to the teachers union "bully….Jonathan Hage, CEO of Charter Schools USA, likened the conflict to war… "Investors are going to have to support" candidates and "push back against the pushback."
Just maybe I'm reading to much into this,…. but nowhere did I see any mention of how it helps learning….
It is all about "how much money we can make." I know, if I were in that business, I'd be trying to maximize my income as well, so I can't blame them for trying.
But isn't that like writing the Insulated Windows door to door saleman a really big check, then never seeing him again? Where are the results?
If the results are so fantastic, as the salespeople will lead us to believe, why is there a silence of ringing endorsements from people who have already tried it for years, like Florida?
And why, if the results supposedly are so beneficial they sell themselves, the corporists have to "go into war mode" to get it accomplished? Especially in Florida?
Aren't our kids something different than just another toothpaste brand?….