You are currently browsing the category archive for the 'Uncategorized' category.
But we have a record… These following are the friends of parents of children in schools.
I'm sure all other legislators would not want to anger this constituency, which is why I believe they are operating in a vacuum and have no idea of what they are putting in place… 
Those friends who voted for this amendment… are…
Baumbach  paul.baumbach@state.de.us
Boulden   StephanieT.Bolden@state.de.us
J. Johnson   jj.johnson@state.de.us
Helen Keeley   helene.keeley@state.de.us
John Kowalko   john.kowalko@state.de.us
Charles Potter   Charles.Potter@state.de.us
Jeffery Speigleman   jeff.spiegelman@state.de.us
Please as a parent send them a thank you for standing up for you and your children, against those who were trying to whisk this bill through… 
From me, thank you all…
Time to debate the bill itself… Get them to answer questions.  It is an unthought out bill and if you press, it will be obvious that the answers will be invented by who knows what, after passage. 
This bill should not be passed… 
Breaking.  and this is an ongoing story that reminds me so much of the Russian coup against Gorbachev that looked so frightening at first, then the coup leaders were all found locked in a room, half naked, drunk off their asses.  What bumblers…
We had three scandals in three days…
Benghazi.
AP Reporters getting wiretapped.
IRS searching up Tea Partiers…
Turns out none are scandals.
A)  Obama and Hillary are absolved from the Benghazi episode.  The ABC email that started it all, was doctored. The whole thing was built off a piece of misinformation.
B)  The AP Reporters?  A very serious leak compromising considerable resources needed to be tracked down.   The  House Bill which would have made listening to journalist illegal was voted against by none other than Darral Issa..  Only 20 others were extremely discombobulated enough to do so.  Though is passed overwhelmingly over Issa's objection,  a Republican filibuster killed it in the Senate.  Obama then a Senator, had committed to voting for it.  "Republicans killed it" quoted Patrick Leahy, forever known for his episode in Dark Knight.
C)  IRS searching up Tea Partiers.  The IRS is a non partisan machine and is in a complete disconnect with any administration.  The head of the IRS during this time-frame was a Bush appointee.  The head of the division what oversees these tax exempt organizations, was appointed by Bush and approved by the Republican Senate in 2005…  Why either of these would target the Tea Party for political means is unfathomable.   But to do so because these organizations being investigated were formed to promote the NOT PAYING OF TAXES….. well, wouldn't you do the same?
All three cases were complete duds. There was no "there", there.  All the prophecies of you had better watch out, …were premature.
The big question is… why are we even talking about this?  Can you say poll results?
December 12, 2012: Kentucky: Hillary Clinton would beat Paul, Rubio in 2016

January 10, 2013: Clinton could be unstoppable if she runs in 2016

January 17, 2013: Clinton could beat Bush and Rubio in Florida in 2016

January 31, 2013: Clinton could win Texas in 2016

February 8, 2013: Clinton potentially competitive in Alaska

February 14, 2013: Clinton tied or ahead against GOP candidates in Louisiana

February 28, 2013: Clinton would beat Walker, Ryan in Wisconsin in 2016

March 21, 2013: Clinton's popularity soars in Florida while Rubio stumbles

April 11, 2013: Clinton and Paul are neck and neck in Kentucky

April 25, 2013: Clinton would be dominant in New Hampshire in 2016

May 8, 2013: Republicans decide it's time to find out just how responsible Hillary Clinton is for the deaths of four Americans in Benghazi
Can you say …. "getting trounced in Red States"?
Common Core is being defeated.  Some states like Delaware are doubling down which is about as effective as using children fo stem the Russian Invasions of Berlin.  Most states are abandoning the idea before they lose their investment…..
Common Core is actually uniting various groups once thought completely unmixable, bonding them in opposition to its implementation.  Called "Obamacore" by Conservatives.. Called a "Mistake" by Teachers Unions. Called a "Boondoggle" by state legislators trying to find ways to pay for its cost. Called a "National Disgrace" by Progressives worried over its damage to our international competitiveness. Called a "Tyranny" by the Tea Party, outraged over the complete loss of local control…
One entity still defends it.  Wall Street and those who serve it.
For those of you who don't know, Common Core was actually developed by our state's Governors. Jack Markell was a one of the leaders who pushed this. The program was then adopted by Obama and under his secretary of Education, Arne Duncun, all federal money as been tied to its implementation.
In fairness, I like Common Core. It embodies most of the ideas I have stressed since blogging.  However, though it sounds great in theory, I must admit, it is not working.   Our children are being denied a great education because we are teaching remedial math and remedial English over and over again for one reason…. to boost test scores.   The reason for this focus on test scores,is because that is how we determine which schools we will close down, which principals will be forced to resign, and which teachers will be fired.
Obviously in that environment, all a child will learn, is how to take the test, and how to score the most points with their answers.  Nothing of which will help them or help us in the real world when they become our newest generation of the employed….
The problem is not with the principles or aims of Common Core. The problem lies with the tests and their current use as a weapon to hold over people's heads.  The tests were meant to be used as a tool for analysis…  How much did Johnny know in September. How much does Johnny know in January?  How much will Johnny know in June?  What a great tool if it were honestly applied and not doctored up, contorted, or flagrantly adjusted in order to prevent a horrible outcome that has absolutely nothing to do with each student's educational needs!
From the American Teachers Union –Randi Weingarten….""The Common Core is in trouble, There is a serious backlash in lots of different ways, on the right and on the left."
Across the nation states are rushing out tests based on the new standards without preparing teachers and designing new curricula… Here the states are saying… "Take this test you've never seen. If you don't do good, you'll lose your job." "Kid, on this test you've never seen, you did bad. You can't graduate despite your 4.0 average." "Ladies and Gentlemen; parents of this district! Your attention please! We have to close this school because your students, failed this test on stuff they've never seen."
That is why parents are fighting back. 8 moms in Texas have pushed a bill in Texas to roll back the number of tests required to graduate from 15 to 5. Governor Perry will veto it.
That is why one child in five fails the Texas standard tests.
Alabama, Indiana, Georgia and South Dakota have legislation ongoing to pull or modify Common Core Standards.
Kentucky just had a 30-40 point drop in scores because of Common Core. The assessment you took this year was much more rigorous than anything that you've had before. It takes three or four years for the teachers and the kids to catch up.
But legislators are not the ground level.. Teachers are. New York put a message board so teachers could comment on issues they were having with Common Core implementation….. Most of the comments are negative.
There is something wrong with the timing of this test. I thought we were testing kids on their ability to really read closely but all they had time to do was rush rush rush. Also what was weird was the passages were not that hard – so it's not going to look that hard. And the questions weren't that hard. But the answers were ridiculous. Adults with PhDs wouldn't have known which were the right answers sometimes – really. But when you have barely a minute to think about it, it really became a test of how much you could rush or how much you could remember off the top of your head….
My sixth grader was in tears after the second day of the test. Didn't even get to the essay – has NEVER had that happen before. What's the point of making kids feel this awful about themselves? He's a good student, now he feels terrible
What's up with reading four pages of directions to the kids before they start? My English Language Learners were in a daze…
Watched my child do test prep booklets, test prep mornings, test prep afterschool, even test prep Saturdays. Then she didn't even get to finish the test. Taking her to a bookstore this afternoon to find some real reading..
Third graders had to keep rereading and rereading these long answers to find them in the passages. Is that really what we want third graders doing? I'm worried about them poring over these small details forever.
The test wasn't hard at all but timely. Students couldn't finish the exam. How can we judge students on an essay when they weren't able to do the essay because of timing. Common core wasn't written to test speed reading it was written I believe for deeper comprehension. Its almost as if we set up our students for failure. Also for a company to use text from their books in an exam seems unethical and unfair. Lastly I wonder if the writers of the test should be judged on some of the grammatical errors that occurred in the answers that seemed not to make sense and often times looked like two choices could answer the questions…..
Including questions that were both tedious to interpret and would require the stamina of an Olympic athlete to answer is at best unrealistic, and at worst, cruel. I am also baffled by the decision to include texts that are recommended on the Engage NY website in terms of level of complexity for 7th graders, on a 5th grade exam. Is the message for teachers then that grade-level reading is now inadequate and instead, all students should be reading several grades above their level?…
Is your blood boiling yet? If you have children, I'd be willing to bet it is….
Spend an evening reading what is really going on with Common Core….
Then, do something about it….. Start with calling your Governor….
Lucy Calkins, a professor at Teachers' College at Columbia University: "I'm a big supporter of the Common Core. I wrote the best-selling book about it," Calkins said. "But this makes even me question it."

One of the untold stories of the great Dornier escapade in Southern California, involves the tiny firm of L&L Enterprises, a winery dispensary sitting off the main drag of Big Bear Lake just north east of Los Angeles….
Someone had ID'd Dornier entering a building across from the command post, and had called the police…. As the very first sheriff's deputies arrived,,, Ernie Lopez and Greg LaValle rush out of L&L Enterprises which was next door to the location, with vital information…  Dornier had put what looked like guns into a SUV and had headed north out of town up into the wilderness….
On this tip, the entire operation shifted its focus and fanned out over the north side of town, using infrared heat scanning to try and find his hideout…..
Days later, he was discovered holed up in the house right where he'd been reported!….
The mess could have been taken care of in a timely fashion, except for the delaying action caused by Lopez and Lavelle… forever now dubbed L&L Enterprises…
By an almost uncanny coincidence, the same thing is being done here in Delaware by people with unbelievably, the exact same name… Ernie Lopez and Greg Lavelle…. both are members of the Republican Party;  both are in the Delaware Senate….
What they have done is introduce two bills to throw confusion into the Senate, so the necessary bills to help curb mass murders like Alan Lanza, do not get passed…. There is a bill in Delaware's Senate to renew mandatory background checks for everyone who buys a gun….
Any weakening of this legislation, changes that bill into one renewing mandatory background checks for everyone who is not a criminal.  Criminals get to get their guns without being checked…
And that is the point of L&L Enterprises… They are pretending as did their namesakes in California, to appear to be good citizens helping to do some good, when in reality, their actions cause the exact opposite….
The idea behind background checks is that if everyone good undergoes a background check, those who don't can be deemed as being bad…  What a mandatory background check does, is absolutely nothing but identify to law enforcement in a timely fashion (before they get shot) who is safe, and who is unsafe….
Allowing holes in the system, so criminals can get weapons and not be traced, is pointless.  Without it being mandatory, meaning everyone has to undergo it if they wish to purchase a gun means the whole bill is pointless….  It means criminals can get guns easier with the bill than without the bill.
We register every single car… If a car shows up in a body shop and the owner of that body shop sees it hit a person, and guesses it is the weapon of a hit and run, we can use the VIN number, and trace that car back to it's last registered owner.  From him, we can determine where the car went, interview that person, and follow the trail…There is a very good possibility we can find the hit and run driver and bring him to justice… But if we never registered cars, we'd never be able to do that….
Now registering cars is common sense.  But let's venture for a minute and speculate that say Pennsylvania under Corbett, didn't register cars… "Forget about it," he chimed when he took office….  Now all those cars we see with PA tags, effectively have no registered owners.  The hit and run car now has PA tags stolen from somewhere, and is sitting in the body shop, obviously used in a crime, but is now a dead investigative end…..
L&L Enterprises are trying to muck up the works as did Tom Corbett.  When we should be debating how awesomely mandatory background checks will give us a tool to use against crime, they are floating bills that preserve the potholes in  the road to Public Safety which we need to have filled…..
Others can guess at their nefarious motives, just have those in California been guessing  for a month….  All I'm saying is their bills of distraction, are very harmful to us Delawareans trying to ensure a Newtown type shooting does not occur here…….
L&L Enterprises…. Beware…..
As the survey comes to a close, I was thinking of some of John's comments and suddenly another idea hit.
That idea was borrowed from last night's state of the union speech.   In it our Commander in Chief argued that victims of guns need a vote.   It could go plus or minus he said, but at least we had accountability.  Those voting for guns over children, could then be campaigned against for making that choice.  If their districts agreed with their vote, well then their districts agreed with their vote….
But the point is that a vote must be taken.
The alternative to that is what we have now.  Speeches,  speeches, speeches, blog posts, blog posts, blog posts.
Thousands of individuals with ideas about guns, …. but no record.  Nothing is getting done because no one knows where everyone stands.   Are we on the edge of victory?  No one knows.  Are we close so we can win the next time with just a little more work?  No one knows.  Are we so far away from achieving our goals, that every word we spend is completely wasted?  Again,… No one knows.
It is kind of the same with teachers.  Those of us connected hear grumbling from inside every school… We don't hear from those who are silent.   Many of us don't express our opinions because we don't want to ruffle personal feathers of those with which we are forced to work beside.
Just how many teachers like the improvements in the race to the top?  Again, we do not know.  How many teachers see some improvement but some problems?  Again, we do not know.  How many teachers see this program as hurting their students?  Again, we do not know…..
That is what concerns me.
Am I being duped by all the negative press I read about Common Core?  I actually may be.  For as I think about it, all I read are probably 25 individuals opinions, and the publications they happen to feature…   So am I making assumptions here?  Where is my factual data that supports me when I proclaim that the corporate involvement in the  educational process is not working;  corporate is a negative to teachers who are a positive?
Where is the data?
John is proposing that teachers sit this out, and all should look because he makes valid points.   He says silence speaks volumes too….
It doesn't.  As we see with guns it just mushes things up more.   The NRA forced the Republican Congress to ban all research that might show gun violence kills people. All silence does is make this to be obvious:  "ok, some people don't like it (why we don't know) and they stirred up a lot of fear so we still, have no data to determine where we want to go.  We might as well continue our current pathway because we have no data to tell us otherwise…"
That is why  this survey is important.  If it was a resounding no,  a huge vote of disapproval, as would an assault ban passed in Congress be read against the NRA,  everything would instantly move on…
Our kids need us to move on.
But what if  they lie about our surveys some ask and change our no's to yes's?  Anything is possible.  Which is why one should also send the DSEA a  note explaining how one voted.  The DSEA can then challenge the survey if  corrupted with hard data, further implicating and damaging the Department of Education if they so tried to corrupt the results….
Bottom line, just like those victims of gun shootings,  our school kids need a vote.  We need to know in just days, where we stand.
If every teacher voted a resounding no,  then changes would finally get made.  But it has to be a lot of teachers voting for that to be the case.
Not filling out the survey sets us up for charges,  just like I make at the NRA,  that you are too scared of  the outcome because you KNOW  you are on the wrong side of the issue here….
Not voting is a "stall" tactic.  It is exactly the same as the House Republicans never putting a Senate Bill against Assault Weapons up for a vote, because then their Republican Party will have to answer to their districts voters,  exactly why they voted as they did.
We need votes. Fill the survey, please.
I took what I wrote in 2008 and compared it to today… Here is how he stands on his campaign promises….  Each promise will be followed by an "Accomplished" or a "Failed"
Repeal Bush Tax Cut for the very high wage earners………….. FAILED
Close dentention facility in Guantanamo Bay…………………….FAILED
End Partisan Politics and issue across the aisle cooperation…FAILED
Introduced Universal Healthcare Into the US System………… somewhat
Introduced Broad Range Immigration Reform…………………..somewhat
Force legislative reforms controlling lobbying…………………..somewhat
Increased Financial Regulation on banks and investors………somewhat
Revamp US Military Strategy in Afghanistan…………………….ACCOMPLISHED
Pulled US Military out of Iraq within deadlines…………………ACCOMPLISHED
Ended Torture on Enemies of the America People…………….ACCOMPLISHED
Repealed Military's Don't Ask; Don't Tell Policy………………..ACCOMPLISHED
Support Repeal of Defense of Marriage Act………………………ACCOMPLISHED
All the failures can be traced to recalcitrant Republicans.   Sometimes to coming within one or two votes of passage.  It is becoming obvious that the only way this nation can ever move forward, is to rid ourselves of these poor misguided souls.  We can maintain compassion for them, even allow them to get Medicare and Social Security in their old age, just remove them from the power to block necessary legislation from moving forward.   Not voting for a single Republican, is within your power to make that happen….  Seriously?  Old, fat, cranky, and ugly.  They are losers anyway.  Put them on Medicare.
Now many of Obama's accomplishments were not even on the table in 2008.  Because the worst economic crash in our lifetimes had not yet occured….
Considering that:
Continuous monthly private sector job growth ever since taking office when Republicans said "no"……. ACCOMPLISHED
Saving the entire American Auto Industry when Republicans said "no"……. ACCOMPLISHED
Killed the man who attacked the US on 9/11 when Republicans said "no". …………………ACCOMPLISHED
This, even if one termed, will probably be the best president we will see in our lifetimes.   It would be wise to remember that Washington was hated by the Federalists in his second term, and it seemed like he could do nothing right.  It would be wise to remember that Lincoln was hated in his first term, and no one ever, ever thought he would amount to much.  It would be wise to remember that FDR, was hated in his first term, and quite a few of the elite thought he'd be a one term president.   It would be wise to remember that Harry Truman was personally trashed, and no one, not even the newspaper publishers on his re-election day, ever thought he would be one day praised by his opponents party, as the ideal president…..
Americans, for better or worse,  tend to see what is shoved in their faces as opposed to looking around to see what is going on in the "real world."   And with their financial control of the media, Republicans have done a good job of shoving their fake news in our faces and forcing us to consider them even for more than a split second.  But if we punched them in the face, (as the camera holder should have done to Even Quittheshit in the National Mall during a Tea Party convention), and after they went down crying for their mommy, we could then be able to look around at our landscape and see the reality, …… which is, simply put…. that  Republicans lie…..
We were damned lucky we chose to hope and dream, and pick this person over McCain or Hillary, four years ago….   One day, without the distractions being thrown into our eyes by Republicans, a party that swore in blood that they would make Obama a one termed president, even if it caused the demise of the United States of America,….  one day, we will see that this man accomplished great things, against great odds purposely thrown up against him to make him fail….
If there is any moral here, it is that voting for any Republican, damages this nation, that very same one that our very ancestors fought for, died for.  But the reality is, that if one or more Republican do happen to slip through and get elected, this great nation will still survive, as we have done before; but it will be a hell of a lot harder of an endeavor to do so….
What if?
You couldn't stand Obama,  and Democrats made you sick.
You threw up at the sight of Romney, and Ryan made you fart.
What if you hated both parties equally?  What would you do?
For one, you could make an emotional decision.  and not vote… But often when we make long term decisions using emotion as a guide, it doesn't turn out well.  " Like whoa…. this person I picked up last night is awesome….  I'll think I'll marry them…."
Emotional decisions… Don't work…..
Better to analyze what will happen and make your decision.  Because consequence do occur.  Sitting out is a vote too.
So lets look at the future to see what will happen if the hated Democrats win, or the hated Republicans win.
if Republicans win, then when Bernecke's term expires, Romney will not renew.  Instead someone who believes in collapsing the economy, and who is against printing money will assume the position.    Interest rates will climb one point.  That will be enough to demolish the profit margins being made by the big banks.   As the stock market collapses, interest rates will rise, and money supply will shrink.   Banks will be short and need bailed out.  This time, the Republicans who believed in letting Detroit go bank-rupt, will do nothing.   The banks will collapse.
This collapses Europe, and a Great Depression begins.   Much worse than last.   We see unemployment climb above 25%.  The Republicans government slashes food stamps, Medicare, and unemployment.  Bread lines form.   The poor are left to die.  The rich lose half their assets.  America becomes a poorer country.
Now, if Obama gets elected and has not Republicans to stop his policy from going forward.  Bernecke stays.  The tax cuts expire, and more taxes are levied against the rich.  The rich hide their money by investing it into growing their business, and jobs begin to become available.   Unemployment finally dips beneath 8% and the economy roars and unemployment never looks back.
The Fed interest rate stays at zero, allowing banks to borrow and make money at 1% interest.  The deficit finally starts shrinking.  Wages go up.  Inflation stays level.
Obamacare kicks in.  As insurance rates rise per person to cover the new insured, total output per family decreases,  so even though insurance is an additional cost, it is counteracted by not having to pay for hospital care, because unlike before, it is now covered by Obamacare.  This saves every household thousands of dollars a year.
America enters another Golden Age…
So hateful voter.  If you want to collapse the nation, vote Republican.  They have no clue how to run a country.  We can see that in Congress.  If you want the United States of America to regain it's status as the best country in the world, then Democrats are the only path to take.
Voting for a Republican; is like voting for a Royalist in the late 18th Century.   Sure, they are serious, and mean well, … but they want the nation to go in a totally different direction than you do.
They want to protect the wealth they have.  Not give any back.  Democrats want America to invest in America.
If I were you, voting for Democrats simply to eliminate the Republican party from ever running again, would be what I recommend.
(I know who reads this blog… that is a treat for you, from the archives of yesteryear….)
This is a theory, but I've seen the cracks… Sort of like predicting an earthquake from a series of tremors….
Today Chris Matthews broke from script with Andrea Mitchel and just ranted truth….
We know the American media has scripted every political show it brings on. It is all to present an image… In this case we fully expect the media to take up the fight the Republican Convention failed to advance. That message, you are worse off, it is all Obama's fault, Romney is the only Grand Wizard who can lead us out…….
It falls apart on three fronts…
One not all of us are worse off than 4 years ago… If your income primarily derived from capital gains, you have never had a better four years. If your income comes from the stock market, you have never had a better four years. With taxes so low, and profits so high, there never has in the lifetime of America, been a better time to be worth more than 10 million…..
For the rest of us, it's a different story; it's hard supporting millionaire on an income under $50,000 a year…….
The second plank doesn't hold up well, as Ryan soon found out… What Ryan didn't get, was it is easy to lie in Congress… all you have there are DUMB reporters who write down what you say… and then, no one ever reads it…. It is different on National Television to say…. Obama caused the debt ceiling to lower when actually the person responsible for having Standard and Poors report say "the US Government was hopelessly deadlocked" was …. the same Paul Ryan? Why yes… it was… ( Didn't realize we were paying attention back then, did you?) So, the American people at least know that Obama has been on their side, and if it weren't for the Tea Party, the 9/11 Patriots (fake groups supported by billionaires) and Republicans, we WOULD be better off than 4 years ago, even if we WERE making under 10 million dollars…..
The third plank that crashed and burned, was that Mitt Romney was the Grand Dragon who would lead us out of the Economic Wilderness…. When pressed as to how, he gave the standard Republican's 1st grade answer, … "I don't know," and then changed the subject of the question….
Today he put his plan on-line… For the expediency of time, I'm going to take one plank to show you how much thought he actually put into it before rolling it out to a public, that… does remember…
Under energy. Mitt says… We will roll back all regulations preventing the development of coal.
Well, being knowledgeable of some of those regulations on coal, which weren't there in the beginning but were put there by people to curb the excess that unregulated coal production caused…… Here are a few of those….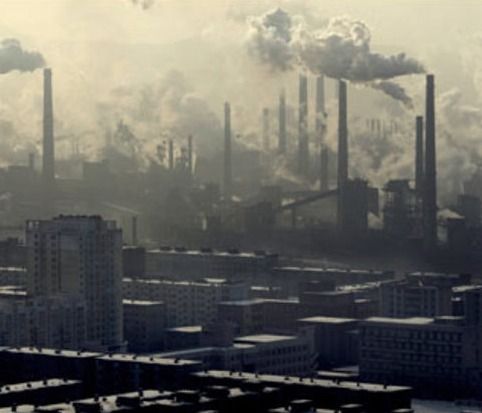 Ewwww. You want to take us back to that? Mr. Romney…. America has its rules in place for a reason… China doesn't have any rules… We don't want to live like China…..
This is the best Romney can do…
The new sensation is that the media is starting to crack. Journalists fed up over not doing journalism by their bosses, are beginning to suffer the curse of Judus, and realize that they were the direct cause that led to all that happened…
My message to them… Repent while you still can…..
We can watch it on TV…. They have a knowledgeable audience this session, who can smell a media lie when it gets shoved into their face…. The brave ones are jumping ship now…..
(and how I do harken back to when guitar chords ruled the song….)