You are currently browsing the category archive for the 'thought models' category.
SB 51 now has an amendment. In the House!   This amendment corrects a lot of wrong with just a few words.
Here are the changes….
AMEND Senate Bill No. 51, as amended by Senate Amendment No. 1, by striking lines 94 through 105 in their entirety and substituting in lieu thereof the following:
(d) Each teacher preparation program approved by the Department shall establish rigorous exit requirements, which shall include but not be limited to achievement of passing scores on both a content-readiness exam and a performance assessment.
(e) The Department shall promulgate rules and regulations governing educator preparation programs pursuant to this subchapter in collaboration with Delaware educators.
If this is done, we can all have the  best of both worlds.  One, we as parents of Delaware's children, now have oversight.  We have someone we can go to when we see issues that are not right.  Before, we had to take whatever… If that whatever was bad, we were all simply screwed… Parental oversight is important.  Not just in the creation or planning of great policies, but in their implementation.   Parents are the front line in education. They are the first to know if their child is thriving, or failing… Long before the child or teachers even have a clue.
Two, this policy allows for necessary changes which will improve teaching to be allowed to go forward.  The testing is a good tool. but not one we should be using as our sole criteria to evaluate ourselves and our educational process.  Put in proper perspective,  it is like rating a carpenter on the quality of hammer he uses…  Not his output, not his accuracy, not his speed, but on whether he sprang for a 'highly rated' hammer or not… 
With this amendment, we can proceed.   The tests can continue, and we can do what we were told they would be properly used for…. to find the weaknesses in our children's learning and work to repair them… 
As long as a teacher does not have to worry over her job by my child taking a test, I as a parent don't have to worry whether all my child is learning is… how to take that test…. I would much rather know the she doesn't understand indirect objects, or can't tell the difference between a preposition and an adverb.  That is useful, and the tests can continue, if they are used properly.
This amendment assures they will. 
Can the House please vote unanimously on this Bill as did the Senate? 
Paul Baumbach today is the hero of every parent of a school aged child…… 
Eli Broad — the CPA-trained-billionaire-businessman-turned-public-education-reformer — informed Diane Ravitch, a distinguished education expert, about what needs to be done to education in America.  . According to Ravitch, "We talked about school reform for an hour or more, and he told me that what was needed to fix the schools was not all that complicated: A tough manager surrounded by smart graduates of business schools and law schools."
According to Slate quoting Vanity Fair, Eli Broad boasted back in 2006 that he  "plans to virtually take over the Delaware school system in 2007, pending approval from that state's legislature." He backed the winning slate of candidates for the local board of education in 1999 and helped hire the superintendent.
Eli Broad trains Superintendents.  Christina School District has been the unfortunate beneficiary of his largess.  Joe Wise, followed by Lillian Lowery, followed by  Marcia Lyles, all are from Eli's School of Superintendencies….Dr. Joe Wise was selected as a Broad Fellow by Eli Broad Institute for School Boards (2005), was appointed to the Eli Broad Urban Superintendents Academy as a Fellow (2003), and serves on the Broad Academy's adjunct faculty and advisory committee. Although Broad Superintendents come in highly qualified, they often leave disgracefully. Joe Wise, may have been one of the first. Recently, across this nation many Broad Superintendents have been let go. All trained by the Broad Superintendents Academy: Maria Goodloe-Johnson (class of 2003) of the Seattle school district, LaVonne Sheffield (class of 2002) of the Rockford, Illinois school district, and Jean-Claude Brizard (class of 2008) of the Rochester New York school district. Brizard resigned to take the job as CEO of Chicago schools, but his superintendency in Rochester had been mired in controversy. Another Broad-trained Superintendent recently announced his resignation: Tom Brady (class of 2004) of Providence, Rhode Island, as well as these others from before: Arnold "Woody" Carter (class or 2002), formerly of the Capistrano Unified School District; Thandiwee Peebles,( class of 2002), formerly of the Minneapolis Public School District; and John Q. Porter (class of 2006), formerly of the Oklahoma City Public School District.
Ms. Lillian Lowery (class of 2004), Wise's replacement after supposedly cleaning up Joe Wise's disaster, was put in charge of all Delaware's schools, and now, is in charge of Maryland's. Broad's influence has touched every Delaware Student… and is about to touch all those of Maryland.
Our current head of the Department of Education, Mark Murphy, hails from a group NLNS funded by Eli Broad
If this was a good thing, it would be good.
So, what is the Broad influence?
Here is one take. It is one of the three influencers of education. Along with the Gates Foundation and the Walton's, it exerts a powerful influence, good or bad. It calls itself a venture philanthropy, as in venture capitalist. Meaning it invests in philanthropy expecting to yield a return on its investment. As an example, it can fund a study that says computers will help inner city kids learn, then sell those recommended computers to that school district.
Here is how it infiltrates a school district. Christina School District to be exact…
The Broad Foundation plants one of its elements in a school district, it is then highly likely they will plant another one along with it, so their influence is maximized.
For instance, an element might be:
- The presence of a Broad-trained superintendent
- The placement of Broad Residents into important central office positions
- An "invitation" to participate in a program spawned by the Foundation (such as CRSS's Reform Governance in Action program)
- Offering to provide the district with a free "Performance Management Diagnostic and Planning" experience
The Broad Foundation likes to infiltrate its targets on multiple levels so it can manipulate a wider field and cause the greatest amount of disruption. Venture edu-philanthropists like Gates and Broad proudly call this invasive and destabilizing strategy "investing in a disruptive force." To these billionaires and their henchmen, causing massive disruption in communities across the nation is not a big deal.
The Broad Foundation has spent nearly $400 million on its mission of "transforming urban K-12 public education through better governance, management, labor relations and competition."
That sounds nice. So let us look closer….
The signature effort of the Broad Foundation is its investment in its training programs…The Broad Superintendents Academy runs a training program held during six weekends over ten months, after which graduates are placed in large districts as superintendents. Those accepted into the program ("Broad Fellows") are not required to have a background in-education; many come instead from careers in the military, business, or government. Tuition and travel expenses for participants are paid for by the Broad Center, which also sometimes covers a share of the graduates' salaries when they are appointed into district leadership positions. The foundation's website boasts that 43 percent of all large urban superintendent openings were filled by Broad Academy graduates in 2009.
The Broad Superintendents Academy's weekend training course provides an "alternative" certification process which has come to supplant or override the typical regulations in many states that require that individuals have years of experience as a teacher and principal before being installed as a school district superintendents….
The Broad Residency in Urban Education is a two-year program, during which individuals with MBAs, JDs, etc. in the early stages of their careers are placed in high-level managerial positions in school districts, charter management organizations, or state and federal departments of education. The Broad Center subsidizes approximately 33 percent of each Resident's salary.
The Broad Foundation founded the New York City Leadership Academy, which trains individuals to serve as principals in the city public schools, several of whose graduates have been accused of financial misconduct, as well as arbitrary and dictatorial treatment of teachers, students and parents. This was recently featured by Delaware's WDDE reporting on Reshid Walker who is training in Cape Henelopen under the Delaware Leadership Project. DLP is an alternate certification program that this year is preparing six candidates to work as principals or assistant principals at public schools serving high-risk students in Delaware. Alternate Certification means it sidesteps requirements that a principal has to have stepped foot inside a school before. Through four days a week of on-the-job training, and no certification from an accredited college or university, he will soon be in command of your child's education.
The Broad Institute for School Boards provides three training programs for elected school board members and non-Broad-trained superintendents conducted in partnership with the Center for Reform of School Systems (CRSS). The Institute trains new board members at a one-week summer residential setting…The Broad Foundation underwrites 80 percent of all program costs through a grant to CRSS.
The Broad Foundation also supports a broad range of pro-charter school advocacy groups, as well as alternative training programs for non-educators who want to work as teachers and principals (Teach for America, New Leaders for New Schools). In addition, the foundation offers free diagnostic "audits" to school districts, along with recommendations aligned with its policy preferences. It produces a number of guides and toolkits for school districts, including a "School Closure Guide," based on the experiences of Broad-trained administrators involved in closing schools in Boston, Charleston, Chicago, Dallas, Washington, D.C., Miami-Dade County, Oakland, Pittsburgh, St. Louis, and Seattle…..
Closing public schools to open opportunities for charters seems to be it's prime directive. Although not officially enshrined as such, it does seem to be the consistent pattern of each of its graduates.
The foundation provided start-up funding for Parent Revolution (formerly the Los Angeles Parent Union), the group which developed the "Parent Trigger" legislation, designed to encourage the conversion of public schools to charter schools. Broad has also has given large amounts of money to Education Reform Now, a pro-charter school advocacy organization…
Eli Broad has said he "expects to be a major contributor" to Students First, former D.C. Chancellor Michelle Rhee's organization that advocates for the expansion of charters, vouchers, and an end to seniority protections for teachers. The pro-Rhee biography, The Bee Eater, was subsidized by the Broad Foundation as is mentioned on the book jacket.
Of course, there are campaign contributions (you will need to type in Broad, Eli) to facilitate the corporatizing of education… A quick look certifies that his coverage is a who's who across party lines in Congress. Obviously there will be support for Charters streaming down from the top lines of government.
Ok, so how does all of this affect Delaware's public school's families?….
One of the tenets of his philosophy taught to his graduates, is to produce system change by "investing in a disruptive force." Continual reorganizations, firings of staff, and experimentation to create chaos or "churn" is believed to be productive and beneficial, as it weakens the ability of communities to resist change.
A hallmark of the Broad-style leadership is closing existing schools rather than attempting to improve them, increasing class size, opening charter schools, imposing high-stakes test-based accountability systems on teachers and students, and implementing of pay for performance schemes. The brusque and often punitive management style of Broad-trained leaders has frequently alienated parents and teachers and sparked protests. A long laundry list of Broad Supertendants run out of town can be found here, near the bottom. But you can get an idea of what to expect, from just this one: Robert Bobb (class of 2005), the Emergency Financial Manager of the Detroit Public Schools, recently sent layoff notices to every one of the district's 5,466 salaried employees, including all its teachers, and said that nearly a third of the district's schools would be closed or turned over to private charter operators. At a recent town hall which Bobb had called so he could go over his plan, angry students, parents, and teachers drove him from the meeting. He was escorted out by his six bodyguards….
Disruption and chaos indeed…..
Delaware is fortunate to have a large parenting network of watch dogs who communicate well with legislators. Whereas the Christina District has had a rough go with Broad graduates, the rest of the state has so far been unscathed…..
Without the oversight being provided by parents and teachers watchdog organizations, the fate of Delaware's students might be that of Philadelphia, Chicago, or Detroit.
if you are a parent or know one, you probably feel this way as well. Parents Across America considers Broad's influence to be inherently undemocratic, as it disenfranchises parents and other stakeholders in an effort to privatize our public schools and imposes corporate-style policies without our consent. We strongly oppose allowing our nation's education policy to be driven by billionaires who have no education expertise, who do not send their own children to public schools, and whose particular biases and policy preferences are damaging our children's ability to receive a quality education.
In fact, this entire philosophy of forcing change upon children, strikes every parent as coming from those types of people we all run across, … who hate children…. "Someone smack that kid who's crying."
Amen And Amen.


Chart Courtesy of Dartagnan
One can see the split between those who grew up still under the New Deal, and those who came after Conservative Reaganomics…. It is enough to make one cry…..
Although the year is barely out, we do have our first nomination for the spot to be announced in December 2013.  With the Kinder Morgan Deal now on hold semi-permanently, even they are pointing to our hero of the year as the man most responsible for allowing the port to remain state owned….
I can say it was Julius Cephas who was behind almost every move to combat the loss of good jobs at our port.  He is being pointed out as the villain by the capitalists at Kinder Morgan.  In Delaware's eyes, that elevates his hero's stature even more…
In truth, he is no villain and knowing him, he will probably shun the acclimations being made by us common folk as being our hero.  In his eyes, he was just doing what needed to be done because no one else was there at that very moment to do it, and as that task swelled, it took a lot out of him….
Capitalists always need a villian.  But it was the "truth" which actually is what killed this deal.  Kinder Morgan WAS going to cut back on jobs, and their change of heart and blaming Julius instead of others, points exactly to the core of their problem with our port… …
People in Texas, do not understand unions.  They simply can't fathom or understand how there can be an actual law that lets people strike and shut you down, whenever you try to pay them less..  In their eyes, you work for what they want to give you and if it is too little, ..humph.  go elsewhere….
The second culprit (after the "truth"),  was our office of economic development.  We gave Kinder Morgan too many "eager" signals that set us up as being seen as an easy pick.  They truly thought they could waltz in, pick up a top notch East Coast Port for a song, and we would eagerly give it up…  Again, that was because everything was done in secret.  Had a meeting been forthcoming in the very beginning,  Kinder Morgan might have moved on earlier when it became readily apparent, that southern Texas practices do not bode well in the Northeast…
Of course, being a corporation, they will blame the whistle blower.  (Ironic since the whistle blower of Enron works for them)..   Of course.  It is not like they find anything immoral in taking a state asset for a song, in firing those skilled dock workers, and replace them with some Spanish speaking Texans who never even heard of a union….
And Julius did blow that whistle. .  Like Rose on the Titanic, he took the whistle off of Jack (pun intended), and blew softly at first, then harder, and harder.   Gradually the sound registered on others ears….
Without Julius, Bob Marshall would not have pushed through Senate Bill 3.  Without Julius, most of the links showing up in everyone's blog, would have not been found.  Without Julius, the case for protecting workers would not have even made the rounds of the Norman Oliver show….
There were many helpers. Bob Marshall, Nancy Willing, Norman Oliver, Norinda, Helene Keeley, Al Mascitti, Liz Allen, John Kowalko, and (an other blogger too shy to be mentioned here). When one looks back through all of them one sees from everywhere, there in the center of the universe,  stands a normal human being just like us, known to most … as Julius.
There will come a time when a better deal will arrive.  Could even be this year. There will come a time when a suitor who does care about Delaware, who does care about unions, about human beings, about those businesses on the outside, and who will want to upgrade the port for everyone's interest, not just their own… And that suitor in this day and age, could even come from abroad.  Germany is very committed to union labor, to the environment, to being a good neighbor…. There are a great many possibilities out there that are immeasurable…. We definitely dodged a Texas bullet with this one….
When that suitor arrives… Julius's stature will be set in cement….  For he did nothing really Herculean, except argue the truth…  He didn't lie.  He didn't connive,  He didn't threaten….
That was done by our office of economic development.  Instead and unlike them, Julius told the truth.  He told the truth to anyone who would listen.  He told the truth enough, so many "did" listen….
And that is why, he  deserves this nomination as Delaware's Man of the Year.  I know it is early into 2013, but great things just do not wait!!….
You will hear smears that Julius tubed the deal… I saw the letter and it is already out on WDEL and the Delawareonline's News Journal… But as an impartial blogger, I can tell you exactly what killed this deal.
It was "the truth".  The truth of what this deal would cost us Delawareans….. is what turned the tide and caused the outcry that rose up against it….
If Kinder Morgan really wanted this deal, they could have easily said… "we are expanding and putting 5 new berths out into the river.  We are buying the port for the bargain price of $5 billion.   We need those businesses outside the fence because the jobs we get, will soon be too big, we can't do it ourselves.  We will keep the union just as it is;  Wilmington needs good jobs and we are going to do our part….  We are also going to contribute into an emergency fund to be used for any spill or environmental accident that takes place under our tenure….
Kinder Morgan could have done any of those things, … and didn't…. The blame doesn't lie with Julius after all…. Especially when you consider the following…
This Economic Council erred on Fisker Automotive.  Then it erred on Bloom Energy.  Then it tried to Kinder Morgan us out of our port…..   Someone rushed in  with a save to make sure that last one didn't happen.
That person is now hereby nominated for Delaware's Person of the Year…….

Photo Courtesy of Port of Wilmington.com
Delaware is poised to give Kinder Morgan, our port for free. Well not exactly but on a percentage scale to Kinder Morgan, that is what it would come to.
This could easily have been done, if our government handled everything in secret. Pay a few people off, sign the contract; the yellow smoke appears, and Delaware fades into oblivion (Shrek Forever After image).
But, Delaware is a government of the People, for the People, and of the People. We found out.
There is a reason you have presidents of stockholders. Because naturally every one has a certain slant of opinions and one has to listen to a lot of hot air by listening to everyone' parents complain. Having a chief executive cuts that process out and gives us simplicity required to get things done in a timely fashion. If people differ then they can take it up with the chairman and organize a revolt if necessary…
Hence in Delaware we have reached the point where we have a chief executive making the decisions and a lot of revolt steaming underneath.
So up to now, the unanswered question has been: how much should we charge? Just using the simple criteria of buying a house as an example, we can come up with a minimum figure.
When you sell a house you ask for:
Down payment: 5 percent
Interest rate: 3.26 percent
Next step is to figure out exactly what our port is worth to us.
If we just take the cumulative $250 million the state has made off the port in tariffs since taking ownership and providing records since 1996, we have a minimum guideline. In tax revenues alone over 50 years, to maintain the status quo, we need the  minimum of a $781  (250/16 X 50) million asking price.
Using the criteria above, we should then require 5% or 39 million down payment, and run the existing remainder through the standard mortgage calculation at 3.26%…
(Remember we are not figuring out the best deal, but the best worst deal for which we can afford to give up our beautiful port)
So financing the remainder $742 million over 50 years at 3.26% we should be asking directly for $$1,505,000.000 (billion) spread over 600 payments on top of that 5% down…. Even this paltry price would bring into the state a monthly income of $2.5 million (that is monthly!)..
As an aside, the equivalent of interest we would be receiving over time, would be $706  million. Not much over 50 years but a lot better than a loss.
As we have heard from many, giving the port up for free (as is being proposed by the secret deal of Alan Levine with Jack Markell's blessing), hurts very many people…
So being realistic, if we have hurt on one hand, and benefit on the other, we need to make sure the overall benefit we get at least matches the hurt we are about to cause,… in order to simply break even.  Since breaking even is not a really the best business decision, we should be looking at doing a little or a lot better than breaking even…
Our lowest minimum price can be $1,544,000,000 (billion) meaning we lose out on anything less.
How much is the Kinder Morgan Deal? $200.5 million. Just 13% of the minimum price we will need to require for purchase… .
Are you not up to speed on what I'm talking about? Well then, I wasn't either before a little while ago, but before you go further, if you haven't read this article in today's New York Times, you probably should. This is the background on the pros and cons affecting our schooling this upcoming decade…..
The second paragraph is where the hook punctured my lip…. .
"He has written two books on classroom practice and at one point helped train new corps members for Teach for America. For years, he was a proponent of the program, albeit one with the occasional quibble."
"Then, in 2010, Mr. Rubinstein underwent a sea change. As he grew suspicious of some of the data used to promote charter schools, be became critical of Teach for America and the broader reform movement. (The education scholar Diane Ravitch famously made a similar shift around this time.)"
"Mr. Rubinstein, who knows how to crunch numbers, noticed that, at many charter schools student test scores and graduation rates didn't always add up to what the schools claimed. He was also alarmed by what he viewed as misguided reforms like an overreliance on crude standardized tests that measure students' yearly academic "growth" and teacher performance."
Sound familiar?
The article then goes forward to explain that just as we divided politics into two camps who now don't talk to each other…. we are doing the exact same to education.
I'm incline to believe it.
So did this researcher…
"Michael Petrilli, a research fellow at Stanford University's Hoover Institution and a pro-charter education analyst with the Thomas B. Fordham Institute, worries about this lack of exchange. He recently conducted an analysis of Twitter and the tens of thousands of followers of Ms. Rhee, who is pro-charter, and Ms. Ravitch, who is anti-charter, and discovered that only 10 percent overlapped. Just as conservatives gravitate to Fox News and liberals to MSNBC to hear their preconceived notions and biases confirmed, Mr. Petrilli speculates that those in education are now preaching solely to the converted, a phenomenon known in the media world as "narrowcasting."
"Worse, in Mr. Petrilli's view, those who follow Ms. Rhee tend to describe themselves in their Twitter profiles as policy makers or otherwise removed from the immediate realities of the classroom, while Ms. Ravitch's devotees are typically self-identified practitioners: principals and teachers on education's front lines. Surely these folks should be talking to one another, but in Mr. Petrilli's experience, they often aren't."
And therein we have the core of our problem. Just as we currently have division within our Federal Government where both sides talk only to their own camps, then yell across a chasm at the opposition, we are getting to that same atmosphere in the field of education….
Rhea versus Savitch. Just like a presidential race. In politics the immense amount of loose money keeping the Republican Party alive comes from a very few people. The Democratic Party can only effectively compete because of its massive large numbers of human beings who work the front line. It is very similar now between corporations versus teachers/principals. It was only a matter of time before the contamination of money permeating inside the House and Senate, would spill over into the field of education.
It obviously has… Teachers are being tagged as liberals and being attacked with bad ratings if they work in conservative states, and Charter Schools as well as teacher evaluations, are being killed before birth in states that are far more progressive and unionized…
What if, both had strong possible options that they could bring to the table? What if, the combination of the best of both camps was the one way to lead us to a very good educational system?
It is not that hard to envision. If we developed a common curriculum, let teachers teach those items using their personalities, used corporate investment money to fund the constant upgrading of computer power and access points, and then tracked the results in a fair way free from subjective interpretation, Delaware definitely would improve upon the path we've taken.
We need to use the talent of teachers in our race to the top. The obvious thing that is holding us back, is that piece of the arbitrary rating system which appears not to accept that in the field of education, things often happen that are beyond a teacher's control, like not enough computers to take ones tests at the proper time…
Education is too important to have it go the way of politics… Education IS our national future.
Which is why I still think that over these next two weeks, every teacher needs to fill out the survey being asked by the DOE. This appears their critical moment to make a difference in the outcome. But for it to be believable, it needs to be filled out by every teacher, and then a copy needs to get surreptitiously sent to the DSEA for verification purposes…
After all, when it comes to children, teachers are the experts. They know their kids. And monetary investment is sorely needed. Very much so. The Republican decade of starving our schools to keep taxes low, has left no meat on the bones at all….
We need both. We need input from both… And the next step to progress is very simple…. Fill out the survey, take a screen shot of it, then email that attachment to the DSEA… We need every teacher in every Delaware classroom to follow suit.
If Delaware can show the rest of America that teachers and corporations can work together, that it can be done, then despite the bickering going on elsewhere, here there will be one example or proof positive of how it can be done. There is hope for the entire country.
But right now, just think of your classrooms. Make that step to reach out in a positive way and fill out the DOE survey…… It will only matter if every teacher does it…
Today in order to capitalize upon the fact that the fourth quarter economy sank (even though it was because of the downward pressure due to the threat of sequestration forced upon Congress by the Tea Party), they wheeled out Arthur Laughter Laffer to make a dire predictions….
He is on their short list of who-to-call-when-we(FOX News)-NEED-a-dire-prediction…..
Because….. He is well known for making "dire predictions"..
"Economist Arthur Laffer told his clients on July 26, 1982, that (Ronald Reagan's) Tax Equity and Fiscal Responsibility Act, which raised taxes by about one percent of GDP, "will stifle economic recovery," "retard economic growth," and undercut "the economy's ability to enter into a period of expansion." On August 20, 1982, he told his clients that TEFRA, Tax Equity and Fiscal Responsibility Act, "will tend to lengthen and deepen the recession."
Instead, ….. No one could have been more wrong…
"Looking at real gross domestic product, it grew 4.5 percent in 1983 and 7.2 percent in 1984 – an exceptionally strong performance. The stock market had one of its best years ever in 1983 – both the Dow Jones Industrial Average and the S&P 500 Index rose 35 percent. There was no increase in the rate of inflation, which was exactly the same in 1983 and 1984 as it was in 1982. The unemployment rate fell from 10.6 percent in December 1982 to 8.1 percent by December 1983 and 7.1 percent in December 1984."
On August 20, 1993, Laffer told his clients, "Clinton's tax bill will do about as much damage to the U.S. economy as could feasibly be done in the current political environment." He said that interest rates would rise and the stock market would fall.
Once again, it would be hard to find a forecast that was more completely wrong….
"The unemployment rate fell from 7.1 percent in January 1993 to 5.4 percent by December 1994. Real GDP growth rose from 2.9 percent in 1993 to 4.1 percent in 1994. Stock prices rose and interest rates fell. More importantly, the 1993 tax increase and accompanying spending controls, which were opposed by every Republican in Congress, laid the foundation for the phenomenal growth of the late 1990s that actually produced budget surpluses before Republican tax cuts in the 2000s dissipated them."
And now! Today,… well, there he goes again….
"You have the whole output of the economy shrinking. Not just expanding more slowly, it`s absolutely shrinking," (lol, see by how little, below)… Laffer told Fox News' Eric Bolling…
"That's catastrophic," the former adviser to President Ronald Reagan added. (Did anyone else catch the stupendous irony of that? Oh, Wow. You can't make stuff like that up).
"You can explain some of that by sequestration, and defense spending was down lot and all that. But you still have a rotten economy. And it's still too bad. We know how to fix it, by the way, a low rate flat tax, spending restraint, sound money, free trade." (See George Bush's Economic Record.) Laffer was responding to reports Wednesday that the U.S. economy contracted 0.1 percent in the last quarter of 2012…
Yes. Laffer was responding to reports Wednesday that the U.S. economy contracted 0.1 percent in the last quarter of 2012. Quote: "You have the whole output of the economy shrinking. Not just expanding more slowly, it`s absolutely shrinking,"
Recalling his years as one of Reagan's top economic advisers, Laffer said Reagan actually cut the highest tax rates (From 70%-50%; they are 35% now) He said "we made a mistake" by phasing in the cuts, which he said caused the 1981-82 recession. But he said the economy took off in 1983* when the cuts (and 1%GDP tax increase) went into full effect. *
"This place just went like a rocket ship," he said. "I think we had 7.5 percent growth in 1983 and 5.5 growth in 1984, just this boom that lasted for years and years."* (*lol)
(Conversational excerpts provided by Newsmax)
Earlier this year in one of Christina School's teacher/parent open houses, where the parent is given the child's schedule and follows that child's schedule room by room, block by block, a single parent anxiously anticipated seeing the child's English teacher. This parent had been an avid reader and throughly enjoyed her English classes growing up which turned her onto literature and writing.
After all the adults had wriggled themselves into the kids seats by sucking in their loose bellies, the teacher began with "this year I will be following the Common Core Curriculum."
She continued she had been educated in it over the summer in a number of seminars. "I don't really agree with it but I really have no choice. I was told that this is what we are going to learn, this has achieved results, and that results, bottom line, are what we are after."
Each day, she told us, she was to distribute the corporate-created handout and the class would then read it together, go over it for meaning and technique, and then write paragraphs at the end of each class.
Near the end of the session this parent raised her hand.
"Yes?"
"Will they be reading any literature, and if so, which historical period is it that they will be reading?"
"Umm, that's a great question" was the response. "I hope as it gets close to the end of the year, to sometime pull out a book for extra credit if we get ourselves through the curriculum, but right now, the curriculum is so well organized that we have to follow it exactly until we get to the end. Hopefully, then, we can do something interesting. I read some good books over the summer and I would love to analyze that with the class."
"Was it 50 Shades of Gray?"
"Ohh, I did read that. i, umm, loved that book."
Well that was last fall…..
This January the grades came out. And I happened to be talking to this mother's daughter…. "Oh, wow, you really dropped in English. That was your best grade last year? What's different?
"It's SOOOOOOOOOOOOOOOOOO boring.!" "Last year we were performing Romeo and Juliette, and actually writing Sonnets, poetry, Haiku's and reading and discussing some really great stories. "
"What is this year like?"
"We get this paper and it is sooo boring. Just like reading those things on the DST, where they have one paragraph and you have to answer questions about that paragraph."
"What are these paragraphs about? Aren't the topics even interesting? Like Literature? "
"They are soooooo stupid. Here is today's… i was sooooo bored I forgot to turn it in…. "
===============
"Inventory" was almost here. Miguel had to count all the product on his shelves. He didn't have time. In the morning deliveries came and had to be stocked and rotated. Once he opened his doors, he had to handle customers, and never was a time that no one was in the building. Then in the evening, he had to stay to make sure his evening shift was running smoothly. His assistant came in at five, and Miguel would wait to make sure all staff was present and accounted for, that no manpower shortages would occur, and that all equipment was working properly, before he could leave. He started every day at 5 am…"
DISCUSS THOROUGHLY
ANALYZE CORRECTLY
WRITE THE NEXT SENTENCE
VOCABULARY
inventory
deliveries
customers
assistant
accounted
manpower
shortages
properly
WHAT IS THE KEY POINT OF THIS PARAGRAPH
WHAT IS THE AUTHOR TRYING TO SAY
WRITE A 5 PARAGRAPH TEXT ON HOW YOU WOULD SOLVE MIGUEL'S PROBLEMS.
===============
From Shakespeare to this….. This is Common Core, ladies and gentlemen. This approaches the most basic, lowest common denominator level of educating students to the barest minimum. Whereas you may look into this story for additional insight and perspective as one would be prone to look to literature for the same, and if you did, you would be marked wrong.
Because the answers expected here, are not profound. Common Core is asking students who have never run a grocery store or even been employed, to fill in the last sentence of something that is entirely alien to them. None have ever taken management 101. At most, their only experience with time-management was balance two homework assignments in the same evening. The correct answer to the question asking for the key point of this paragraph, (drumroll please), is….. "Miguel doesn't have time to do inventory". Duh? If you had said, "Miguel needs more help", "Miguel needs to hire more people", "Miguel should fake inventory," you would be wrong with a big red X. There is nothing open to interpretation here. Common Core is always right.
You are beginning to see the problem here. Common Core went to employers to find out what was missing in the education pieces in what they were receiving. My guess one of them was a manager.. To "him", this is a big dilemma: no time to do inventory because of all ones regular duties. To "him", overcoming this problem was the biggest challenge in his early career. I'm sure he means well when he puts this problem down for all to consider. To "him", the subtleness of Marc Anthony's speech in Julius Caesar is completely lost. After all, it is irrelevant to his world, which consists of putting product on a shelf and selling it to neighborhood customers.
Shakespeare's Julius Caesar is the reason today I fight so hard for democracy, and understand why democracy and autocratic competence are always in opposition… It was when i was in this little child's grade that I read that and then stood in front of my class as did everyone else, and recite…."Friends, Romans, Countrymen. Lend my your ears." (I always wanted to hand out plastic Mr. Potato ears to the entire class and have us all throw them at the first person who got up to recite….)
We are creating a nation of shelf stockers who will never think past "first let me put up this can, then next, I'll put up that can, and then I'll put up another can." Right now I can hear Steve Martin saying "that person hates cans!"
America needs shelf stockers. But I think society is made better when those shelf stockers do what they have to do to make a living, and then go home and write their novel….
Just as Budweiser got watered down to broaden its appeal to non beer drinkers who would balk at a Dogfish IPA 90. Just as television dumbed down it's comedy so even the most stupid would still tune in just to see tits and ass; just as newspapers write on a 8th grade level to sell more papers to those who can understand what they are discussing, …. the success we currently see on Common Core taught class tests, is simply there because no un-watered-down knowledge is required. The tests are created so simple that everyone will pass. If of course, they are given the "right" code and "know" the "prompts" for the "correct" answer to each question that will be asked…..
We are not educating America. We are turning off America from really learning….
"But you do so well on taking the tests," I said!
"Oh, the final exams are only 10% of the grade. The classwork is the other 90%. And I'm pretty good on tests. I can tell which is the right answer by reading how they ask and how they offer the answer, even if I have no idea of what they are talking about. "
Wow. I had no idea it was this bad.
So, guys. what are we going to do about it?

January 1-3
January 11-13
I getting a bad feeling about this. Who can tell us? What's this mean?
Btw. There is a monster hurricane approaching Alaska with a low of 943mb. Category 4 if it were an actual hurricane. It is so huge it would stretch from the East Coast of the US to Denver.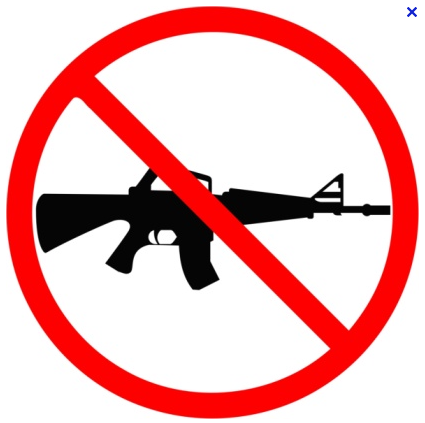 Image Courtesy of NY Times
"I don't think gun advocates think Obama is like Hitler or Stalin, but that gun control though well intentioned by current politicians in power, could morph into the type of tyranny experienced by Germany and the Soviet Union over a couple of generations into the future." Very polite 2nd Amendment advocate.
The key word in the above statement is "could". . . all of us "could" be in an accident today….. How many of us though,… won't drive?
The issue with guns is over where we want to draw that line of risk. What actually is the risk that in our lifetime we will get a dictator? Actually, I'll concede it is probable. (the questions is whether it will be conservative or liberal..) Now balance that with this. What actually is the risk that someone we know, will be killed by a gun sometime in our lifetime? Truthfully, it is probably higher than our risk of getting a dictator….
So therefore we address the position holding a higher risk, at the disadvantage of the one with a lower risk factor. It is how we do every decision in our lives. Where do we stand lately when on a train platform.. right by the edge? or 5 or 6 feet away? Why? Because recently the risk level has increased for those standing near the edge…
Above I mentioned cars. We see an accident every day. We still drive. The same can be done with guns. Even though there are guns everywhere, and people continue getting shot, we need to minimize the risk that it can happen to us at any random moment. Banning assault rifles is a proper response. If a person intent on mayhem goes into a crowded theater, mall, church, or school or university where we happen to be, mind you, but has only twelve shots to dispense, and misses with 7 of them, it vastly improves our risk of death over that same person armed with military weaponry capable of putting out 4000 rounds a minute..
And that is why, if we ban assault rifles and high capacity clips, people will still die with shotguns and .22 Winchesters, but it probably won't be us…
We've cut our risk down to that far below, … dying in an accident on our way home today.. (heaven forbid.)