You are currently browsing the category archive for the 'Support Mind Altering Drugs For Republicans' category.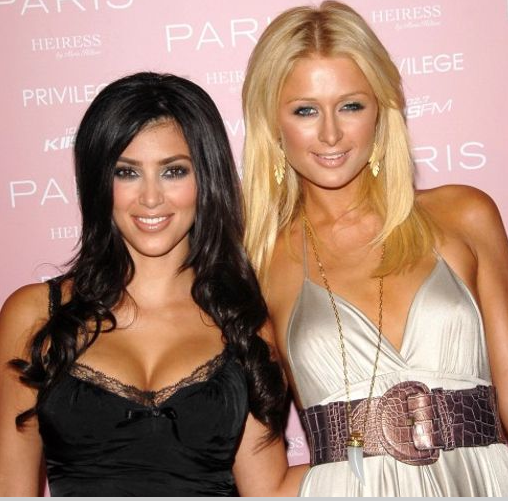 Photo Courtesy of http://www.maorimusic.com
If Sussex County Sam Wilson used the Sussex County copier to print glamour pictures of Kim Kardashian, and distribute them to citizens of Sussex County, they deserve to be outraged.
If Sussex County Sam Wilson used the Sussex County copier to print Hitler pictures, and type over it, Segregation Today, Segregation Tomorrow, and Segregation Forever, and distribute them to citizens of Sussex County,  they deserve to be outraged.
If Sussex County Sam Wilson use the Sussex County copier to print a picture of his buttocks, type over them "I love you" and distribute them to citizens of Sussex County, they deserve to be outraged.
If Sussex County Sam Wilson even used the Sussex County copier to copy flyers that said "Free Bodie" and distribute them to the citizens of Sussex County, … they deserve to be outraged…
So is it too hard to foresee, that if Sam Wilson used the Sussex County copier to copy flyers that said call your legislator to defeat this bill, that those who wanted that bill passed, deserve to be outraged?
Perhaps if Sam had the council vote beforehand giving him permission, it might be different. Instead he chose to use County's costly materials, to fund his personal agenda.  I believe the penality is 5 years, but I'll need one of you to look it up to be sure……
For every copy made, without including paper, here is what Sam need to reimburse the county.  $0.03684 per copy PLUS the cost of the paper he used…..  That covers this:
all supplies such as copy toner (except paper),
all parts and services,
all energy costs
portion of maintenance and repair contract.
On top of that, add the $0.007 per copy paper 94 Bright, and……. $0.04384 becomes the total per copy.
If Sam Wilson were to make 100,000 copies, the county of Sussex should be expecting a forthcoming check in the amount of  $4384.00…
Did Sam Wilson use $4384.00 of Sussex County Taxpayer's money to lobby for a personal bill from which he would get personal gain….
It is time to exact payment due….
Two big tragedies last week. Two bombs go off in Boston killing a total of 3 people, and a quirk explosion in West, Texas, demolishing a fertilizer plant and killing 14 for which we can find bodies for, and leaving 60 people still unaccounted …
One got unlimited media attention; the other a passing mention.
One shut down our 22nd largest city. The other will be investigated at some future point.
The differences are intriguing.
The Boston Massacre was a textbook case of how to find a bad guy. As Steve notes here, we've been planning for an event like this a long time. Homeland Security produced an army to "invade" Boston in order to find the perpetrators. They shut down transportation, and went door to door. Ironically, despite the effort and expense it was luck that gave them their men. The initial dragnet missed the one in the boat, and only when the curfew was lifted, did the boat owner find him and alert authorities.
What was Boston's cost? Well, add up fuel for all the vehicles, armored cars, and helicopters. Add up all the overtime pay for police, fire, ambulance, and the para military troops brought in. Add the economic cost of shutting down the 22nd largest city for a day… It's so big, I can't even guess. We'll have to wait for the number crunchers with receipts actually in their hands. But particularly with including the economic cost somewhere near a $billion, that means we spent a billion dollars to catch 2 people that were really caught by a) being run over by the other bomber, and b) a man stepping out for a smoke….
But we still, … cost ourselves a billion dollars….
Now. Texas. We had a combined 24,000 gallons of anhydrous ammonia and ammonium nitrate. It wasn't required to obtain a state air emissions permit because it was so old. In 2004 they were supposed to come up and get reauthorized by the Texas Commission on Environmental Quality. "They failed to do so."
Federal documents say the plant did not have required security and safety plans in place. the EPA fined the plant more than $2,000 in 2006 for failing to update a risk management plan. In response, the site's operators told the EPA that the plant posed no risk of fire or explosion. The worst case, plant officials said, would be a 10-minute release of ammonia gas that would kill or injure no one.
The EPA also found that West Fertilizer did not have a formal maintenance program and that its employee training records were poor. In addition, the plant was found in violation of key security measures by the U.S. Pipeline and Hazardous Materials Safety Administration. The agency discovered that the plant had planned to transport anhydrous ammonia without making or following a security plan. Last summer, regulators fined the plant $10,000, then settled for $5,250…. And now we find the fertilizer had 1350 times the legal amount of fertilizer material than it was allowed….
Was too much money spent by government leading up to the explosion? Or too little? Were we lulled by a litany from the Texas Republicans that companies could police themselves, and that we didn't need to spend any money on regulations and enforcing standards? Of course we were. It all started by that guy who once owned the Texas Rangers, who said he would "cut taxes"…
Since we cut taxes we have had multiple issues. And since that time when taxes first got cut, it is easy to see our successes all come about when we, the United States Government, spends money lavishly… When we cut back, we get nothing but trouble with a capital "T"….
So our success come when we tax and spend. Our failures come when we cut taxes and fire, close down, and destroy jobs.
There comes a time when profits get so high, that hiring new people bites into them. WE have reached that point. Corporate profits have never been as high as they are today. Yet we have 15 million underemployed. The hard way to fix it, is to force businesses to hire more people they don't want. The easy way is to tax some of that profit that certainly is not necessary for the businesses' survival… I mean corporations have lived on less since the beginning of time, then hire an inspector who has the authority to close a Texas fertilizer plant when it flagrantly defies the law.
America needs to accept this is how it has to be.
We need things done! Eight years of Bush's neglect plus the 2 years of having the Tea Party corral Congress, has severely damaged America! Putting America back to work, and boosting sales to corporations who benefit from all new economic activity, and using those workers to fix what is broken in America, is a win, win, win situation…..
So at what level should the assessed tax be? It appears that since incentive is a huge part of capitalization, the level of taxation needs to be below 50%. Simply put, if I invest $1 million and lose money on that, what was the point of the investment? Therefore, it appears that after a certain income level ($5 million?) taxes after all deductions should be around 40% of all income earned. If you have too much money, keeping 60% is certainly profitable. ;
Considering our current situation, a) a thriving economy, b) a current 40% tax rate on the top 1%, and c) still high unemployment, tweaking the tax law towards deductions, so that deductions only started after the first 40% got paid, might be the silver bullet that our nation needs, one which will cut the deficit, hire the unemployed, and use both to rebuild America.
We need more money, and we have to get it. Period. All future American successes depend upon it…
I can remember very academic arguments with David Anderson way back when as we each sought to determine for the next twenty years, how property rights should be divided up ethically and morally….
One view is that libertarianism should be the rule.  Do what you want as long as no one gets hurt.
The other view was that society should rule.  We are getting hurt so we now have to dictate what you can do….
Funny thing is, we were both arguing the same thing, except from two different ends…
People should be allowed to do what they wish as long as others are not hurt,  When others feel hurt, there needs to be an arbiter or judge who looks at both sides before siding against the property owner.  I think that makes sense….
We see in West, Texas what happens when people like Delaware's own Christian Hudson and Mark Baker get their way.  Anything goes.  Everyone else be damned…
In the town of West, Texas a fertilizer plant exploded across the street from a school, one block away from a nursing home, and two blocks from an emergency services building.
This is what zoning is in place to prevent.  It also prevents too much runoff, to much commercialization, too much traffic, too much sewage, too many stoplights, too much congestion, and too much time out of our lives.  And when things go horribly wrong, like a corporate entity like Christian Hudson or Mark Baker, cuts a corner or two like a fertilizer plant did in West, Texas….  BOOM!   We're all dead.
Some of you have lived in Delaware more than ten years…  You fondly remember the excitement building up in your car as you raced through the forests that lay between Lewes and Rehoboth.  Good zoning could have left them an still created the business that provides the tax base now.
But good zoning was cast aside for misplaced words like "freedom" and "liberty" and "property rights" ….  Those have there place, but not in zoning situations.  There at least, some type of thought process should ahve played a part, instead of knee-jerking when either Christian or Mark jerked the chain.
You probably  don't need good zoning in the tundra of Alaska or the Yukon.  But you do need it in Delaware.
It is time to start shouting down the nincompoops in Sussex County who have  only a three word vocabulary when the show up at County meetings:  liberty, freedom, and property rights….
The rest of us have rights too, and we are far greater in number than those three people who created the logjam that begins south of Federal Route 9.
Next time someone wants to take away your liberty, your freedom, and your happiness by wanting more and more for themselves… tell them to go to hell…
There was a very strange pamphlet that showed up in Sussex County, sanctioned by the REPUBLICAN sheriff down there..   Here is the quote…
"PARTICIPATE  IN  THE  TRAINING  OF  THE  SHERIFF'S  POSSE……"
Fact: Sheriffs in Delaware are not law enforcement officers. They are paper pushers. Their only duty is to serve court papers such as divorce proceedings and the auction of houses… By law, they are not allowed to form "posse's"
I can remember however, a long, long time ago, when rural people who didn't agree with Federal guidelines that was being imposed upon them, would arm themselves, gather in the middle of the night under a certain tree, or a bend of the road, and ride out to perform their own particular brand of justice.
We called them the Klu Klux Klan…… Is Sheriff Christopher trying to revive them…..
After a brief stint as head Rodel's Vision for Delaware, Mark Murphy was promoted to the spot of Secretary of Education.
Who is his replacement?
Dr. Dana Diesel Wallace
 John Young  has all the details but on her public announcement there appears this:
….and then served as the superintendent of West Fargo Public Schools in North Dakota. As Superintendent, she and her team fundamentally redesigned their curriculum and established a dual enrollment program. In her time there, she moved her district from the 50th percentile in AYP across all grades to approximately the 90th.
Please go to the source, but apparently as John found out, "that ain't necessarily so.."
The scores she inherited appear to be in the 70′s, not the 50′s.
The scores she left with appear to be in the 70′s, not the 90′s.
John has all the corroborating documents on his page… (Hint, it is much easier to find)…
The time frame involved ended only 3 years ago.  This is not something from ones deep, dark past.   What's ironical is the Rodel blurb brags about how they searched long and hard, pouring over the details of a hundred applicants, and they chose …. this one…
As one progresses through life one becomes more humble.  When young, one believes it is his own actions that create his or her success.  Old age tells us it was just luck.  We see others come later, more talented, smarter, better looking, not achieving what we once did.  We have to accept we were just simply in the right place at the right time to grasp an opportunity.
Being thoughtful people, as one sees more, one ponders more.  Similarities do take place on opposite sides of the globe.  Similarities that perhaps could be random, but for them to occur in non random frequencies, belies something else might be in play.
It is with that in mind, I notice that across the red states of the United States, primarily a bastion of fundamentalist conservative theocracy, the weather is changing. Basically, there is no rain…. Secondly I have noticed that the weather in Oklahoma is every year, corresponding more and more like those dry, hot , sandy climes on the other side of our planet, which coincidentally, are also occupied by a bastion of fundamentalist conservative theocracies, practicing something very similar to Oklahoma policy but over there it is called Shara Law…
The unproven theory, one derived deeply out of the forges of possibility from quantum mechanics, is that as we evolve to think like Muslims, our weather evolves to behave like we are Muslims.
Currently there is no difference between those thought processes and actions of  legislatures of Oklahoma, and those existing in Muslim countries like Pakistan, Somalia, and Yemen…
The climate is racing to catch up to the Middle East with this three year drought in Oklahoma…. 
As any follower of monotheism well knows, when a people sin and go the wrong way, the weather catches up to punish them.   I simply am offering that is what is happening in Oklahoma…. 
In case you are waking up, you won't get this story until noon.
The Daily Mail London just opened a can of worms on Benghazi….
Breaking News: The Daily Mail is reporting from inside sources that General Petreaus and the Ambassador Stevens were not informed that parts of the CIA had one day before, attacked the very same group of Libyan insurgents who returned the next day to attack at Benghazi. Furthermore, the Petreaus scandal was orchestrated by a rogue element of the CIA itself(7th floor) who were the ones behind the pushing of the FBI into investigating General Petreaus bedside manners.. (remember that fishiness of how the rogue FBI agent kept pushing his superiors? It makes sense now.)
Now get this. The same John Brennan who just testified to become the next CIA director, was who ordered the clandestine attacks the night before and who did not brief Petreaus, or the official side of the CIA, that they had done so.
So not only are Republicans completely wrong on Benghazi, they are now laughingstocks for every single word they said about it….
We did know about the security threat.
We did do something about it.
We didn't tell Obama, Clinton, Panetta, or Petreaus.
All were in the dark, not to propagate deceit, but because they had no idea….
Every Republican needs to apologize to every Democrat starting now by getting down on their knees, and bowing their head to the ground in supplication…
(Dick Morris can lick our toes).
One always fails if they bluster against competent people when all they have is their own hot air.  That's why good Democrats always win over bad Republicans.