You are currently browsing the category archive for the 'sex should be private' category.
Said Senator Hocker yesterday. …
"I don't think you can redefine marriage when God is the one who defined marriage, as between one man and one woman. Some people say well I don't believe that! You might as believe nothing, not to believe that! I believe God's word is infallible; it was inspired by God. You believe everything in it or believe nothing! Why take those pages and tear them out,because you don't believe them? God defined marriage. Man is now saying we don't believe what God has defined and we want to change it. For man to redefine something that God was very clear defining.. God will win.
"I have gay/lesbians working for me, family members, close family members, my wife has them as close family members, I don't hold anything against them, but don't ask me to go against God for something that they feel is equality….. "
Which reminded me of someone else:
"But there is higher authority for the determination of this question, than any thing we have yet suggested. The existence of domestic Slavery was expressly allowed, sanctioned, and regulated by the Supreme Lawgiver, in that divine economy which He gave the Hebrew state. The fact is open and undisputed; the record and proof of it are in the hands of every man who has in his possession a copy of the Bible. All the ingenuity and art of all the Abolitionists in the United States can never destroy the necessary conclusion of this admitted divine sanction of Slavery, that it is an institution which may lawfully exist, and concerning which Governments may pass laws, and execute penalties for their evasion or resistance."
"You believe everything in the Bible or believe nothing!" said Hocker.
In a must-be-there meeting for Delaware's Tea Party taking place Saturday, on Del Tech's campus in Georgetown, DE,  the paper-pushing sheriff was able to gather all 336 of the remainder of the Tea Party…
A group once powerful enough to throw Mike Castle out of office, is now down to 336 men.
Now these 336 are banding together to form their own government very similar to that selection of colonial farmers and merchants who gathered in Philadelphia to succeed from  Great Britain.
"Judge T. Henley Graves recent ruling that Sheriffs in Delaware have no authority of arrest is wrong, and actually is a criminal act of seditious conspiracy (U.S. code Title 18, sec. 2384), which is defined as attempting to overthrow the established form of government. The penalties for violating the Oath of Office in this manner are a fine and twenty years in prison. "
Only difference is those in Philadelphia 237 years ago were a lot smarter and actually had a case against Great Britain.
If one can consider those enlisting Mr. Paper-Pusher to be their cult leader  then strictly for purposes of alliteration, I hereby dub them:  Christopher's Cult.
Christopher's Cult is synonymous in membership (336) with the remainder of the Tea Party (336) which is likewise synonymous with what's left of the NRA.(336)
Their principal aim appears to be the revival of the KKK but they plan on doing it legally by calling  it by another name. Whenever they want to exert their gun wielding brand of justice, off they ride in pick up trucks carrying Boss Hogg's airhorn with bull's testicles hanging off their back ends. .  They are no different than any southern segregationists who refuse to accept Federal Law that said black people had to be treated as people too…. and instead chose to take the law into their own hands.
So why is Delaware's General Assembly afraid of just 336 cranky old white men?
Simply, because those 336 are  sexy and they know it.
On any given summer day…you can find most of these 336 wearing male bikinis on the northern stretches of Rehoboth's beaches , up north of where the boardwalk ends.
Our pasty white members of the General Assembly are very frightened to show up on the beach with zero tan lines….  They live in fear of these 336 showing them up….
Did I mention they were sexy and they knew it?
Scientific discovery proves that algorithms can accurately write our entire psychological profile based off of our normal social media habits….
The details are rather interesting.
So.
What do we do about it?
As we all know, Sam Donaldson, at one time the antithesis of Ronald Reagan during press conferences. was charged in Lewes, Delaware for a DUI while on Savanah Road.
As we all know, Sussex County, including Lewes, has some real douche bag Tea Baggers some of whom are employed by the local police force.
So when Sam Donaldson comes out with this, those of us who know the Lewes Police force rather well, have to wonder which one of these 9/12 Patriots he happened to meet…..
"It's the Tea Party and thinking of the Tea Party and people like that that are driving the Republicans out of contention as a national party," he said.
Donaldson said that he had a particular aversion to the campaign slogan "We want to take back our country."
"Guys, it's not your country anymore – it's our country and you're part of it, but that thinking is going to defeat Republicans nationally if they don't get rid of it," he said.
So…… Did one of Sussex County's finest rub Sam Donaldson the wrong way?
With this week's news that women are being allowed to train for combat in the Marine Corp, we open again the topic of proper gender roles?
Should Women be allowed to do what has traditionally always been considered mens work?
As a reminder, here is why gender roles are important… Just because a woman can fight, doesn't mean she can be ordained!…there are certain roles for certain genders.
10. A man's place is in the army.
9. The pastoral duties of men who have children might distract them from the responsibility of being a parent.
8. The physique of men indicates that they are more suited to such tasks as chopping down trees and wrestling mountain lions. It would be "unnatural" for them to do ministerial tasks.
7. Man was created before woman, obviously as a prototype. Thus, they represent an experiment rather than the crowning achievement of creation.
6. Men are too emotional to be priests or pastors. Their conduct at football and basketball games demonstrates this.
5. Some men are handsome, and this will distract women worshipers.
4. Pastors need to nurture their congregations. But this is not a traditional male role. Throughout history, women have been recognized as not only more skilled than men at nurturing, but also more fervently attracted to it. This makes them the obvious choice for ordination.
3. Men are prone to violence. No really masculine man wants to settle disputes except by fighting about them. Thus they would be poor role models as well as dangerously unstable in positions of leadership.
2. The New Testament tells us that Jesus was betrayed by a man. His lack of faith and ensuing punishment remind us of the subordinated position that all men should take.
1. Men can still be involved in church activities, even without being ordained. They can sweep sidewalks, repair the church roof, and perhaps even lead the song service on Father's Day. By confining themselves to such traditional male roles, they can still be vitally important in the life of the church.
There you go…. Women can't do the work men can.
Really. Why IS he keeping everything under wraps?
One, he is going to go conservative and bonkers and destroy the United States of America. And when we are bankrupt, he's selling off our parts, pocketing the profit….
Two, he is going liberal and will save America. He will embrace his own healthcare system once again; he will raise taxes, he will cut out all loopholes, he will have free birth control to all who ask, and he will make the wealthy pay for it all…..
Three, he has no idea what he'll do….
But until we find out, we have to consider him a carrier and keep him at arms length, until we know for sure.
Seriously….. Is it just me, or is this behavior odd for a presidential candidate?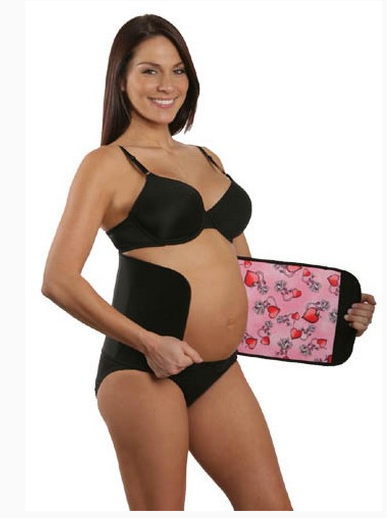 Image Courtesy of Mitt Romney, Debate Number Two.