You are currently browsing the category archive for the 'Secret Government Searches' category.
With this week's news that women are being allowed to train for combat in the Marine Corp, we open again the topic of proper gender roles?
Should Women be allowed to do what has traditionally always been considered mens work?
As a reminder, here is why gender roles are important… Just because a woman can fight, doesn't mean she can be ordained!…there are certain roles for certain genders.
10. A man's place is in the army.
9. The pastoral duties of men who have children might distract them from the responsibility of being a parent.
8. The physique of men indicates that they are more suited to such tasks as chopping down trees and wrestling mountain lions. It would be "unnatural" for them to do ministerial tasks.
7. Man was created before woman, obviously as a prototype. Thus, they represent an experiment rather than the crowning achievement of creation.
6. Men are too emotional to be priests or pastors. Their conduct at football and basketball games demonstrates this.
5. Some men are handsome, and this will distract women worshipers.
4. Pastors need to nurture their congregations. But this is not a traditional male role. Throughout history, women have been recognized as not only more skilled than men at nurturing, but also more fervently attracted to it. This makes them the obvious choice for ordination.
3. Men are prone to violence. No really masculine man wants to settle disputes except by fighting about them. Thus they would be poor role models as well as dangerously unstable in positions of leadership.
2. The New Testament tells us that Jesus was betrayed by a man. His lack of faith and ensuing punishment remind us of the subordinated position that all men should take.
1. Men can still be involved in church activities, even without being ordained. They can sweep sidewalks, repair the church roof, and perhaps even lead the song service on Father's Day. By confining themselves to such traditional male roles, they can still be vitally important in the life of the church.
There you go…. Women can't do the work men can.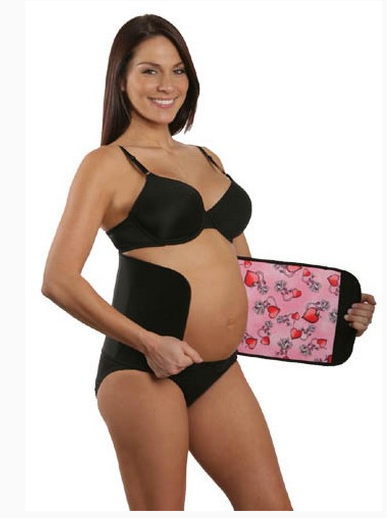 Image Courtesy of Mitt Romney, Debate Number Two.
It's from a video spoof called Sheik Fil A….. Delaware Liberal introduced to us a week and a half ago.
A lot of people, especially men have trouble dealing with anal penetration of the buttocks, especially when that anus belongs to another man.
For that reason,  their squeamishness causes them to be against da gays.  Those most adamant against this act usually come from areas where if that act is done, it is not done in love, but is instead used as a brutal weapon.  Bluntly put, it is used in rural America,  Arab nations, and areas of the inner city, as rape, … a crime of violence and not mutual respect.
Therefore those from areas where this constantly occurs ( a more violent version of Mitt Romney pinning a boy down and cutting his hair,) tend to be consistently  against that act.   Ironically, most often none tend to see anything wrong when that practice occurs between heterosexual couples.  It is safe.  It is harmless.  It is exploratory, and it is consensual.   Most often, those who are violently against da gays, see nothing wrong with two old ladies living together.  They never venture to wonder what goes on in that old house.  But they have no problem with them being roomies.  Likewise they see old men living together as acceptable.  They are old.  Surely nothing goes on inside that old house…
Because of the horrible trauma that they have endured,  they fail to see that marriage equality is about love… nothing more.   People don't stay together for years just to get off.  They stay because that person is who they want to spend their time with.   Every day they face a question?  Do I want to go to a club and hook up, or do I want to go home to my best friend, and every day they choose to go home to their best friend.
To be fair the same choice exists for hetero-sexual couples.   Should I take this easy lay being offered at work, or should I go home to my life-partner… It appears now that 50% of us choose to go home to our spouses.  The other 50% take the easy lay.   Based on divorce figures that is…
The more you look at it, the more two gays in a relationship appear better if not as good, as a man and a wife in a relationship.   It certainly isn't about sex in a hetero sexual marriage.   Those of you who have been married forty years…. how often do you have sex now?  How about thirty?  Twenty?   Sadly there are an awful lot of people out there not having sex these days… despite the invention of viagra…
So why is it "only" about sex in a single sex couple?  It isn't.  It is about finding someone you love, and choosing to last long enough together to see what that love will grow…..
So if you are against single sex marriage, you are against love.   And in the words of our Lord and Saviour, being against love,  is not where you want your heart to be when you pass over to the other side…
So what do you do about Chik Fil A appreciation day.  Their chicken is soooo good,  like butter… butter it is..  It is the only thing worth waiting for in a Drive Thru line…  So how does one balance ones innate desire to support something soo good you can't do without, versus  someone else's problem with someone expressing their freedom of speech…..
What if instead of gays, Chik Fil A was busting on Christians?..  What if they were busting on Muslims?  What if they were busting on Catholics?  What if they were busting on Jews?  What if they were busting on wet backs?  What if they were busting on Spics?  What if they were busting on Pollacks?  What if they were busting on Talley's?  What if they were busting on Indians?  What if they were busting on Mexicans?  What if instead of gays, we were in the deep south of the 60′s, and they were busting on blacks, saying blacks shouldn't get married; saying blacks can't vote; saying blacks can't go to restrooms with whites; saying blacks have to sit on the back of the bus;  saying blacks can't sit at the part of the counter that plainly says…. "white's only"?   Would you be one of those southerners laughing it off as something them northern city-fied liberals were instigating, and damn it, someone with southern pride was gonna buy every piece of chicken that Chik Fil A put down in the grease?
If so… I hope you choke on your chicken……..


Image direct result caused by actions of the stupid fools impersonating a US Congress
This Wednesday, on January 18th 2012, we too will be participating in SOPA Blackout Day… I encourage every true American patriot left, to do likewise.
Republican speaker of the House, invited Jim Plante to Obama's job speech as an example of how federal regulations stymied business.
Apparently Mr. Plante's company, Pathway, was about to land a contract with Walgreens to sell it's kits nationwide, and then was violently attacked by the FDA and Walgreen's pulled out….. "Oh what a horrible crime it was…"
Republicans just licked it up……. "Despite being in compliance with all available FDA regulations, the FDA attacked Pathway in the media following the announcement of the partnership. (Walgreens) consequently backed out, and Pathway was unable to create those 100 new high-paying jobs."
And now…. the other side of the story……
The kit, sold under the brand name Insight, comes with a vial and a shipping envelope. Buyers send a sample of their saliva to a Pathway Genomics laboratory and receive their genetic health report online.
"GAO investigators sent samples taken from the exact same person to four companies, the report said. In one case, the companies told the same donor he was at below-average, average and above-average risk for the same diseases."
In another case, a patient implanted with a pacemaker to control irregular heart beat was told he was at decreased risk of developing the heart condition…….
An undercover investigation by the Government Accountability Office found that four genetic testing companies delivered contradictory predictions based on the same person's DNA. Investigators also found that test results often contradicted patients' actual medical histories.
In other words, it was totally faked….
So, Republicans apparently think anyone should be able to sell anything medical with no oversight or regulation… In their mind, having a regulatory agency just say: "hey, this simply doesn't match up to the claims it is making…" is bad for business…
As they used to say in Little Italy… "Yep, it might be bad for business, but that means it's good for the rest of us…"
Republicans on the other hand, said: "Pathway was chosen because it and the others "exemplify businesses and sectors hurt by excessive Washington-imposed barriers preventing them from innovating, growing and creating more jobs."
Duh… it would have been a whole different ballgame if the stupid kits had worked…. Before the era of Republicans, it used to be fraud to make claims that could not be backed up under testing….
The Republicans way around such blatant fraud? Eliminate the FDA as was done in Congressman Ryan's budget…
Fact is, if only because of Republicans, we need the FDA, now more than ever. When all someone has to do is say they know the Republican Speaker of the House, to get approval to sell us all something that could possibly send us down a deadly dead end, making us fear we have a horrible condition we don't have… All because someone hired for $7.25 in the office flipped a coin, and made it up on the spot, that we did have that severe medical condition.. ….
Republicans … "They are the personification of evil in the modern world"…– Ronald Reagan.
Synopsis: A medical company makes blatant claims that it's product does good. It then misrepresents that it's product has passed all necessary safety tests and is effective. When the agency in charge of testing says, "No! We weren't given this product to test", it correctly causes the retailer to pull out of poor business decision; Republicans cry and call it "excessive regulation"….
Obviously what we need is MORE excessive regulation…… preferably before we kill off all 100 million aged Americans.