You are currently browsing the category archive for the 'SAT testing' category.
Here is a copy of Markell's State of the State speech. i wanted to take his speech and break it down, piece by piece, and analyze it.
Bear with me. If your are following along or wrote this speech, I am only concerning myself with the part under the headline: A Great Economy Demands Great Schools…
The impetus seems to be on: providing a world class education…. That sounds great and when I heard it first, I cheered it on. But now if you pressed me I couldn't define it. How does one determine a world class level for education? Especially nations where many different languages are spoken? Some nations require many languages in their curriculum. They succeed but at a cost to high math scores. Some nations do well on math scores. They fail on creativity and ethics. We will soon be competing with the world for jobs. So do we model our education on Finland? On India? On China? or do we stick with Belgium, Netherlands, England, France and Switzerland? Or do we use the methods of Brazil?
Anyone who has traveled globally knows exactly what I'm talking about. There are so many methods being used across the globe, that using the term "world class education", could describe situations different as the interior of Mali and downtown Sydney….
So then before beginning, we must ask for a clearer definition of "world class"…
Moving on.
Let's make this about the children, not the adults. For my part, I speak on this issue not only as a governor, but as a father. When it comes to decisions about education, our kids deserve our total focus and commitment.
Now here is the biggest bone of contention right now. Based on feedback from a) parents, b) teachers, c) administrators, and d) students, these new changes we are undertaking are not helping children. They are putting them further behind.
Now I don't mean to be nasty or put anyone down. There was a lot of evidence presented to us that implied a "get tough" attitude on poor schools improved test scores. But instead, the reality was not what we were told. One of the great examples that led to this program being rolled out nationwide, was the success of Atlanta's inner city. We were told a miracle had taken place. Inner city children were rapidly learning. Alas, .. we were fooled, there was just widespread cheating going on. They didn't learn anything after all.
Michelle Rhee has been campaigning for cracking down on inner city schools. But allegations of cheating occurred during her reign as controller of DC's schools. Test scores that climbed magnificently, while the children have no idea how to do the problems when the meet them again in the next grade.
Texas was the granddaddy of them all. The great scores of Texas's inner city youth, so great they compelled the "leave no child behind " mandate across America (look at Texas we were told), whose many parts were reincorporated into Race to The Top.– all those great scores were faked. Texas dropped on knowledge vis a vis with other states despite higher test scores. We were given false results and the whole nation pursued a program that did not work the first time, or the second….
It appears that none of these programs actually do what is wanted: which is to help the children.
And what does work? Human relationships. A love bond between teacher and student. A teacher teaches her best because that is what she was born to do. A child learns his best, because he wants the teacher to be proud of them.
Can we put that into an institutionalized setting? I don't know. But I think most baby boomers had that growing up. So, it can be done, but how to return to that setting in todays modern time, will take some experimentation…
Moving on.
Built upon four cornerstones that stand on their own:
• Improving student readiness by holding them to high standards.
• Effectively using student data to drive classroom results.
• Ensuring teacher quality.
• Turning around persistently low-performing schools.
Holding students to higher standards. The worst possible thing one can do to a child, is force him to give up. Raising standards without raising the curve, does exactly that. An A student who strives to keep up his grade average, gives up when all he gets are C's. What's the point. A C student who dutifully studies to keep a passing grade, gives up when all he gets are F's… In both cases they were doing all they could do. Society considers them good students. But the same test they took last year, is now graded higher. If one got a 5 at a score of 900, now it takes 950 to get the same. If one got a 3 at the score of 750, now it takes an 800 to achieve the same….
This in no way helps students. All it does is demoralize those who get shuffled downward by the curb.
We just had Delaware Women fall out of the final 16. We are all proud. But what if we arbitrarily changed the rules? What if we said, the final 8 will be determined not by whom was beaten by whom, but by the total number of baskets their team shot across the entire tournament. Suddenly a team that scored in the 80′s instead of the 50′s, goes forward, even though they'd been beaten in the first round by a team with fewer tournament points. Suddenly Delaware's great run means very little. We are a loser like everyone else. "Oh, you should have tried harder to make baskets" they all say. I wonder who returns back to their home court with their heads high. I wonder who tries harder the next year. I wonder which teams recruit only guards with very high three point kill rates?
Higher standards do not work. They just mean fewer people can reach them. The do nothing for the top few elite who will be above 950 anyways. They ruin lives for everyone else… Higher standards on tests hurt our children. There is nothing wrong with what we are teaching now. The problem is that we are not teaching what we are teaching well enough so those on the bottom get it. Teaching even more, will do nothing to elevate the bottom. It will do nothing to put more into the top. All it will do, is make children think they are failures and give up….
Second. Using student data to drive classroom results. There have been cartoons this year showing students taking tests and the administrators joking that firing the teachers and just testing every school day could save them money. There is some sense to using technology to help students. However, theoretically, if tests are given 2 hours each day, how much instruction does that bite into? 10 hours a week? 40 hours a month? 360 hours a year? That last total is the equivalent at a 6 hour day, of 60 days spent taking tests. Remember, we are only talking about 2 hours a day, which in High School, is pretty accurate. Under which scenario does one learn new things better? During instruction? Or taking tests… ummm a? b? c? or d? On the other hand, the new software integrating parents, students, and teachers on the same page as grades get posted on a daily basis, is a godsend. Putting parents into the mix is rather helpful in creating a positive learning experience for each child.
Third. Ensuring teacher quality. This is a noble goal. But one of the great mysteries of Ancient Greece was that the Spartans who were rigorously disciplined and toughened to the highest order, almost always lost to the Athenians who were dilettantes in comparison. Imposing structure erases creativity. There is a tendency among government types to make all state employees into solders. That means drill Sergent techniques; it means battlefield toughening. In a military application, those techniques are necessary because in battle the mind gets blown; training has to take over. The only equivalent in a class room to such an experience, is if a student puts a gun to a teacher's head… Our techniques are jeopardizing the sole proven tactic of transferring knowledge. A positive bond between teacher and student…. an understanding that success depends solely on the amount of knowledge downloaded from one to the other.
Here is where our education is facing its biggest problem… We are using the wrong tests to determine if a teacher should stay or go. We are putting teachers into a spot where they must cheat or fail. Since all up the ladder are accountable for the results that teacher brings, they do not insist with too much effort, that cheating does not occur. The best way to have a measurment of a student's progress, is to remove teacher accountability from the testing. If a teacher keeps her job anyways, she does not have to cheat to get good results. Our results are accurate as to what a student knows or does not know. Of course, once we know exactly what a student does not know, we can rectify it.
Getting rid of all standardized testing is not the answer. Removing job safety concerns from these tests, is the answer. Ontario has done this. The tests are tools, opening a window into the soul of each child, and a teacher can then, fill in the blanks that got missed somewhere down the line…. Ontario, is probably the best in North America, to show real growth in their children across the board.
Turning around low performing schools. This is easy to do… Logically, focus on what works. A loving teacher and student relationship. To achieve that in a higher need school, you need more teachers. The ideal number would be eleven students for one teacher. If using the test scores, we were able to group students based off their scores into groups of eleven, so the average deviation between scores was 50 or 100 points, great headway could be made. For example in a grade of two hundred twenty students, twenty teachers would be needed. Using the bell curve the lowest eleven would be in one class, the second lowest eleven in another, as well as the highest eleven in another class, the second highest eleven in another, and so on. Those in the middle on the cusp of the curve, would probably be within one or two points of each other. But the beauty is that classes would be homogenized around their standard ability. A teacher wouldn't be answering a top students question, when the person right next to him, had no clue what was even asked. They also wouldn't cover a basic idea, thirty times until the student gets it, boring the top student next to him into giving up….
Testing is not the answer. Testing is a tool. Teachers are the answer. Teachers are not tools….
A student who can barely read or do math, does not need to be guessing at a physics problem far above his level. Likewise, for a physics student to answer a question of what is 2 +2 =__, is equally a wasted effort…. And this is where we err. Thinking that tests and corporate programs we buy into, can make that low performing student, suddenly get excited by a physics problem far above his grade level, and suddenly decided to become a math whiz. Reality fails to work that way….
Moving on.
But it is not enough to set high standards. Our students have to meet them. To do so, Delaware will use its rich data system and new assessment to support decision-making in the classroom. Good use of the data will make teachers and schools more effective. Parents and students will be able to use this information to demand that schools deliver.
Exactly what I said. But don't use it to get rid of teachers or all we will get is teaching to the test and more cheating. The kids will learn how to take tests; not learn anything about the subject matter.
To that end, we will work with our institutions of higher education to establish teacher residency programs. We will develop a pipeline for strong principals by establishing leadership preparation programs. And we must better compensate teachers who produce results in our most challenging schools.
This sounds good and I find no fault with it's aims. However your compensation packages are not effective. Being corporate hounds, monetary incentives are the first motivator one thinks of. I did the same. However, interaction with teachers, students and parents, has led me to believe there are better rewards. Teachers did not sign up to teach as a career for money. In public schools, I don't think you can find one who is there to get rich. Talk to any teacher, and once they trust you, you understand they are there because they love to teach… THAT is what moves them. THAT is what moved each of our mentors that stick out from our early educational days. They love to teach. So the best way to motivate teachers is not with compensation, but, in making them teach even better by giving them more resources than they have now.
And the best way to get teachers to teach better is to limit their classes to 11 students… Whoever can achieve that goal first, will be the top educator in the world. Business will flock to that location just to absorb the talent of that labor pool…
If we are serious about education, we need to invest in more teachers, more schools, more infrastructure, and get our class sizes down to 11 students per teacher….
Only then, when every student doesn't want to let either their peers or their teacher down, will we begin the resurrection of our educational system.
But, some people still don't get it.
"We are requiring that new teachers show appropriate levels of student growth before receiving tenure. In addition, we have adopted a robust evaluation system under which teachers whose students do not show satisfactory levels of growth cannot be rated "effective." Teachers whose students do show satisfactory levels of growth cannot be rated "ineffective." We will also improve teacher preparation programs by linking teacher performance to the schools from which they graduated."
It is still all about the test. This has to change….
But having world class schools does not alone ensure that all our children will get a world-class education. For that, we need an increase in parent's engagement with their children's education.
Parents need to realize the tests are hurting their kids. Across America this season, as tests are being rolled out in state after state, it is the parents who vote, who are asking their legislators the tough question. How does this test help my kid? When asked, the legislators agree with them that tests don't.
Education has gotten worse since we went to standardized testing. Parents in Delaware need to increase their engagement with Delaware's legislators and appeal to Governor Markell with their concerns.
My concern started because a little girl who loved English last year, who is in Common Core this year, says this year she has learned absolutely nothing… Nothing new.
When you think of the great United States of America and all the hopes, dreams, and visions it once held…. that is just so sad. So sad.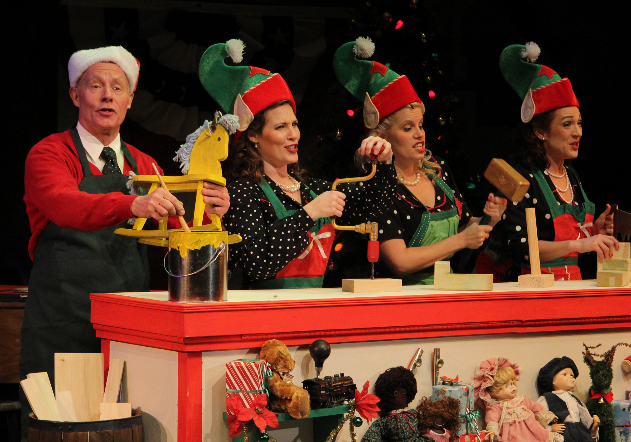 We all have a lot to do.
But, seriously, how can anyone prepare for tomorrows lesson, when they have this to do? No wonder our schools are failing"
From the Mind of Mike Matthews….
Donald Trump doesn't even have this much to do. He has assistants. Administrators don't have this much to do. They have assistants. Politicians don't have this much to do. They have assistants. Not even Santa has this much work to do. He has assistants. But we are being told by all these that teachers don't do their jobs….
Well, duh.
Education is a vast enterprise, covering the scope of human existence. Currently our nations entire bureaucratic focus is to raise our test scores. This starts on a national scale and penetrates right down to the roots of each individual. Obviously, to increase test scores, you remove those who are pulling down the average.
Since our obsession with test scores has mushroomed, so has our dropout rate. More students are failing to graduate. Is there a correlation?
It seems from personal experience that as soon as a child has taken his last DSTP in March of his 10th grade year, he is considered a lame duck, and is left in educational limbo. Of course that is not true, all school administration officials will sound…..but for those skeptics I challenge them to compare the intensity that exists before the test to that of the educational process that occurs afterward.
So from society's point of view, what good does it do to increase test scores marginally, even as we fail to graduate more of those same students? In energy talk…..we are drilling a dry well.
Since Delaware, due to the relationship of its size to its wealth, is the perfect laboratory to test this rethinking, we should begin debating the use of graduation rates to rank our schools.
But wait,…. some of the more astute will say. That is just what we did before testing and people were being passed to the next grade even though they were not ready? They are right. Graduation rates alone should not be the final word in ranking a school.
When struggling with a problem, it is always prudent to ask, 1) who is doing it right and 2) how can we do what they are doing. Reinventing the wheel is usually fun, but is always much more expensive than purchasing one cheap that does the job.
Except for the US, almost all other industrialized nations have a comprehensive exam that is taken post secondary school. We have two that could be used. The ACT and the SAT. Our higher educational institutions have relied on these two tests for half a century to determine the future potential of a high school graduate.
So what if we made the SAT mandatory? To be taken at the end of the senior year? For one, most college bound students have already taken it twice, so perhaps they may pull off their highest score yet……. 2) It is pre-standardized making the act of developing a separate state test nothing more than a waste of money. 3) It can be trained and taught within a curriculum that begins with the seventh grade. 4) Every student can be given the pre-study books out today that not only trains one on the questions that will be asked, but in the explanations provided, actually teaches how to solve the problems better than all but the most motivating teachers on the planet. 5). As a student graduates, the test score beside their name, gives future institutions a clear idea of whether they deserved to graduate.
Therefore, by streamlining the DSTP to blend and meet with the future criteria of the final Comprehensive Exam (SAT), we can use that data to determine and rate the effectiveness of each student, each teacher, each school, each district, each state, as well as the quality of our nation's educational output compared to our intellectual rivals for future economic opportunities.
Now that we have a way of measuring results, it is time we get to the heart of the problem and figure out how to stem the drop out rate that is extremely high in schools where our poverty is the highest.
Again we turn to someone who has succeeded. The inner city district showing the most success is the Boston District. Basically they have found that it is rather cheap to target those individuals where intercession is needed, intercede, and follow through up to the point they graduate.
Delaware does well in the lower grades (K-5). Our problems develop first at the middle school level, and continue into the district's high schools. Based on the inner city districts of other cities, we can be reasonably assured that if and when a Wilmington District is reborn, that it will have the highest drop out rate of all Delaware's schools. Especially if nothing is done to intercede.
The intercession dollar amount tabulated in Boston was between 600 to 800 additional dollars needed per student. In Delaware this funding will need to come from other sources outside the current revenue flow patterns for our schools.
The Chicago school district study reveals an even finer point. Based on correlations with those who failed in freshman year or 9th grade, with those who failed to graduate, by interceding just with those failing or about to fail (D), one could make drastic reductions in the graduation failure rate, and increase the numbers of those continuing education beyond high school.
The most interesting facet of the study was this caveat. Interviews with 8th graders still showed strong positive outlooks towards their future. Many thought they were going to college, or getting a great job. But physical data directly shows that those who fail one grade in freshman year, will probably not go all the way to finish high school.
One failing grade during freshman year has not been considered critical. The student has three years left, they can make it up. But evidence shows that the tendency exists to fail another courses the next year and the year after that. It is the accumulative effect that disillusions most students who then fail to apply excessive effort.
100% success rate is a worthy goal, and may be achievable. However my concern is reducing the rate of drop outs.
What worked in Chicago was targeting those in freshman year who needed additional help, and giving it to them. Once they had the basics down pat in algebra, the tended to do well on their own in the upper classes.
Of course parents and society have a part to play in the ennui occurring in each student. But even those students who had nothing to go home to, if given proper respect, encouragement, and instruction at school, they too began to believe in themselves despite their economic surroundings.
This is just one head of Delaware's hydra of educational problems. But for someone looking for a bang for the buck, and willing to donate substantial funds to do Wilmington's poverty stricken schools some good, this intense focus on incoming high school freshmen, just might to the trick…………
Positivity works with children. Negativity works for wizened adults. Unless you turn an inner city school into a meaningful experience for each student who lives in an inner city environment, you give them no reason for wanting to succeed.
Many of you who read this blog have already left your comments on FSP 's coverage of this topic several days ago.
Tempted as I was to add my two cents worth, doing so would not really accomplish anything except to say "I told you so."
I don't know about you, but I always tend to put "I told you so" type people in boxes shaped like Robertson, Nostradamus, Rasputin, and Falwell. These characters come from the same mold as the girl on every American's playground who shows up when we are around the age of 2nd grade, and makes many wild predictions to any gullible listener. When one of them at last comes true, she does not let a single soul forget it: "See….I told you so…."
So I didn't comment. I went to the original source instead.
The headline says that Americans have a low opinion of Congress. Of course we are supposed to believe that it is because it is being led by a women for the first time, or a Democrat, or both………
What it doesn't tell you is that along with Congress, the Presidency, the Supreme Court, Big Business, the Criminal Justice System, Organized Labor all took hits as well. Percentage wise, Congress's drop was small, 4% when compared to a drop of confidence in the presidency, 59% from his height. What could cause Americans of all persuasions to become disillusioned simultaneously with all three branches of American government? The answer can be explained in one word……..
Republicans
Singlehandedly this group has cause Americans more problems than any other group in America's history. Americans are more disillusioned now than any time since the Great Depression. The "malaise" that Reagan tried to pin on Carter, today looks like a flower garden to most Americans who compare it to what we have now. We had the nerve to complain that gas was 86 cents a gallon. Today every American is not only paying more for gas, but is paying far more for insurance, far more for out of pocket expenses (no longer covered by insurance for profitability reasons), far more for pharmaceuticals, a whopping 60% more for electricity. One remembers the good old days: gasoline was 99 cents a gallon throughout most of the Clinton years. In just a few short years under Republicans, this administration has taken a hopeful American society and run it through the gutter.
It should be no surprise to anyone that a pollster calling one of our citizens out of the blue, will get a negative response.
But the "malaise"being generated by the Republican Party throughout their leadership in both houses of Congress , the Executive Branch, and now the Judicial Branch as well, has affected all areas measured by the Gallop Poll data. Dropping in confidence down from last year, are also the military, the police, television stations, newspapers, banks, churches and organized religions.
Churches and religions! For heavens sakes! The Republicans have even destroyed America's respect and confidence in their own churches. Far more sinful in most citizens eyes , is the malpractice that Republicans have shown towards the American Military. Their failure to put enough troops in Iraq, their failure to fund enough body armor, their failure to armor plate the Humvee being driven all around Iraq, their failure to assist returning veterans, is extremely outrageous. And now, even the military has had to suffer a setback in their reputation among American citizens. Unbelievable.
Do you know who improved their confidence levels over this time. In this years poll, no one group showed any improvement.
FSP tries to blame this malaise on Biden. Perhaps five people will believe that. The "malaise" comes from the war that is going poorly, the deficit that is growing exponentially, the inability of Americans to pay for what they need to light their homes and stay warm through winter, the increased cost of travel, all the while we see Exxon Mobile with record breaking quarters of 36 billion.
Perhaps this "malaise" is aggravated by the Republican's poor choice of those they hire who then can't perform the duties required of their position. We all remember the woe that one FEMA appointment brought. Not to mention all those political appointees who destroyed Iraq under Jerry Bremmer, during the early years when with the right leadership, we could have won the battle and have been home now.
So it is with great thanks that I want to commend Dave and FSP for publishing this poll. If it weren't for his site and the silly comments posted by those who did not take the time to research and read the actual poll, I would have said "Ho hum" and let it pass by.
The Poll proves but one thing. There is a general "Malaise" pervading the entire American nation. It is much worse than the last one we experienced during the late Bush '41 years. It is even worse than those years that Carter was hostage to the Ayatollah of Iran. It is that bad……….
This malaise is solely one of the Republican's making. They own this one. They were in charge of the Executive, they were in charge of the Legislative, and they controlled the Judicial Branch during the last six years. Democrats have only the tiniest majority in just one of the branches. They have only had it for six months, just 1/12th the time Republicans have had control. However, …….despite such a short time, more good has come out of this Congress in the first hundred days, than any other Congress of recent memory.
America needs to remember who brought this on.
Republicans, if they are to survive, needs to find a leader who repudiates everything the current crop of Republicans ever did. It is no coincidence that those candidates who are chasing the deep pockets within the Republican party with hand extended out, are falling further and further behind in the national polls.