Category Archive
You are currently browsing the category archive for the 'San Francisco' category.
November 30, 2011 in Exchange of ideas, Blogroll, India, Delaware legislature, Merit Bound Alley, Karen Peterson, bill of rights, daily koz, Constitution, Bush, Bill Kristol, Wal*mart, Wall Street Journal, Paul Wolfowitz, professional advice, Delaware, marketplace economics, competition, ethics, parental responsibility, public schools, Lotus Eaters, debt, per person cost, Christmas, Republican intimidation, Christmas wish, women' rights, administration policy, war protests, West Virginia, education, no child left behind, Dumbing of America, breast feeding, Mike Protack, Howard Dean, 50 state strategy, Joe Lieberman, poop, delaware's finest, Karl Rove, Republican National Committee, black power, Charlie Copeland, Afro Americans, Delmarva Power, Air Force One, Mitt Romney, Governor Minner, Goldman Sachs, economic fallout, Delaware Liberal, green frog theory, Republican soul, an actual good Republican, FSP, Liberal Geek, greed is good, national defense, Weekend news cycle, Death of Conservatism, America's morals, 04 Election Results, Biden for President, "clean" remark, Ohio Dept. of Elections, "Holiday Inn", Judicial Watch, Nancy Pelosi, Wilmington News Journal, Jack Markell, Delaware's energy needs, political humor, money in politics, William Wallace, Kilroy of Delaware, Dori Conner, Men in Black, Obama, Al Gore, In God We Trust, Wayne Smith, political letters, WDEL, WHYY, Delaware on line, letter writing skills, an NRG employee, Homeland Security, Fall of Rome, "It's a Wonderful Life", lobbyest, Republican Majority Leader, Horton Hears a Who, Cleavage Shots, blood for oil, YouTube, Colbert Report, If this is goodbye, Delaware Growth, Medical costs, Elections 08, Mexican economic benefits, Economic collapse, Kent County, CorpWatch, Hillary Clinton, Dennis Kucinich, rich get richer, poor get poorer, credibility, Walter Reed, Mitch McConnell, Bridgeville, Democratic pro tempre, John McCain, Mike's Musings, Delaware Bloggers, Insurance costs, Harry Reid, Bloggers, Armed Service Day, Veterans, Constitutional admendments, John Carney, Sen. Mel Martinez, Patriot Act, washington post, Sen. Richard Shelby, A Dad's Responsibility, Conservative Movement, American Right to Privacy, Secret Government Searches, Boston Tea Party, John Daniello, Celia Cohen, Patty Blevins, Do Something!, Allan Loudell, environmentalism, political favors, manipulation of youth, Rick Jensen, Hyperbole, Gerry Fulcher, Death of Democracy, Olympia Snow, Kent Couty Levy Court, Congress, Federal No Call List, WGMD, Lynchburg Virginia, San Francisco, Beau Biden, Andrew Cuomo, Matt Denn, Delaware's Insurance Commissioner, civil disobediance, Insurance Criminal CEO's, Insurance companies, Crooks and Liars, Condoleezza Rice, David Anderson, republican ineptitude, Paul Bremmer, Ron Paul, neocon madness, fiscal responsibility, Harris B. McDowell, Gregory F. Lavelle, Courage, Gerald Hocker, plausible deniability, Wilmington Christian, campaign finance, Faux Paux, Veterans Day 2007, John Kowalko, Lawrence Hamermesh, Iowa Primary, Laura Ingram, Newt Gingrich, General Assembly, John Kerry, Iowa Caucus, Chris Dodd, Ann Coulter, Michelle Malkin, Bill O'Reily, Al Franken, Law and Order, Frank Knotts, Delaware Libertarian, Belief in Santa Claus, Christmas Economy, Meet The Press, Bob Gilligan, Bloomberg, Celebrety Status, Jack Valenti, C Span, Ben Bernanke, Life and Death, Funerals, Democratic Nominee, science fiction, High Crimes & Misdemeanors, House Democrats, Privitize Social Security, Corporate Bankruptcies, FISA Legislation, Cheap shots, Women's Prerogative, Run on the Bank, Phil Gramm, ABC News, Bob Marshall, Hillary Needs Money, Fox News, Pharisees, Dave Burris, Mike Barbieri, Akron, "My City Was Gone", Liz Allen, Viva Viagra, Agriculture, jalapeno peppers, Food And Drug Administration, America's Food Supply, Federal Deficit, fact checkers, Paul Clark, Jerry Northington, Chris Coons, Call It, American Press Corp, Nuturing Parents, just the facts, New Orleans, Senate District 10, Jud Bennett, Mark Baker, Maria Evans, Bank Bailouts, AFL-CIO, Joan Deaver, Great Depression, Pat Fish, Democrats vrs. Republicans, affordable housing, Dr. Michael Katz, Senate District 4, President Obama, bipartisanship, Veteran's Day 2008, Alan Levin, Corporate Bailouts, AP Wireservices, Vice President Biden, Medicare, Medicaid, Michelle Obama, Jokers To The Right, new jobs, Jessica Simpson, Wrong Williams, easy credit, credit rates, bank failures, Japan's banking crises, Jobs lost, Math and Science, Al Mascitti, Accountability, Republicans are Gay, Numbers Don't Lie, Anderson Cooper 360, Privacy Issues, David Plouffe, AFSCME, Committee to Finance Marijuana, Walgreen's Boycott, Fix Red Clay, George Smiley, ACORN, Blue Cross / Blue Shield, Delaware Lobbyists, Loss of Party Influence, CNN, Secretary of State Clinton, public option health care, Fisker electric car, Republican Lies, Olde New Castle, Election 10, Dick's Sporting Goods, Dominion Power, Pete Schwartzkoph, Want Some Tea, Richard Korn, Christine O'Donnell, Glen Urquhart, Paul Pomeroy, Alliance for Postive Growth, Michael Steele, Voting Integrity, New York City, Internet Censorship, Bernie Sanders, Amy Dudley, IED's, 10 Election Results, Democrats Rule; Republicans Drool, Jack Ruby, Brian Lamb, Egypt, Death of Unions, Wisconsin, Dover, Koch Brothers, Net Neutrality, Debt Ceiling Crisis, wish it wasn't, Caesar Rodney Institute, 12 Election Results, "Stupid is, as stupid does", It's an Investment, National Debt, Paul Wellstone, labor unions, Balanced Budget Amendment, Rich Collins, Democrats = Good Guys, Republicans = Bad Guys, abolish Medicare, New York Times, "Its the economy, Gabby Giffords, House of Slytherin, Donald Trump, Bank of America, Government is Good, Michelle Bachman, Rick Perry, Rick Santorum, Warren Buffet, Economic recovery, Paul Ryan, Raising Taxes = Good Economics, Republicans R Babies, Republicans R Wrong, Civil But Disobedient, Herman Cain, Occupy Wall Street, Corporations versus WE THE PEOPLE, History Is Facts, Race To The Top, 1%, Affordable Healthcare, Yahoo, Occupy Delaware, News Journal, Brian Selander, Anywhere But Philadelphia, Veteran's Day 2011, Cornelius Fudge, Do Nothing, Freedom of Speech | Leave a comment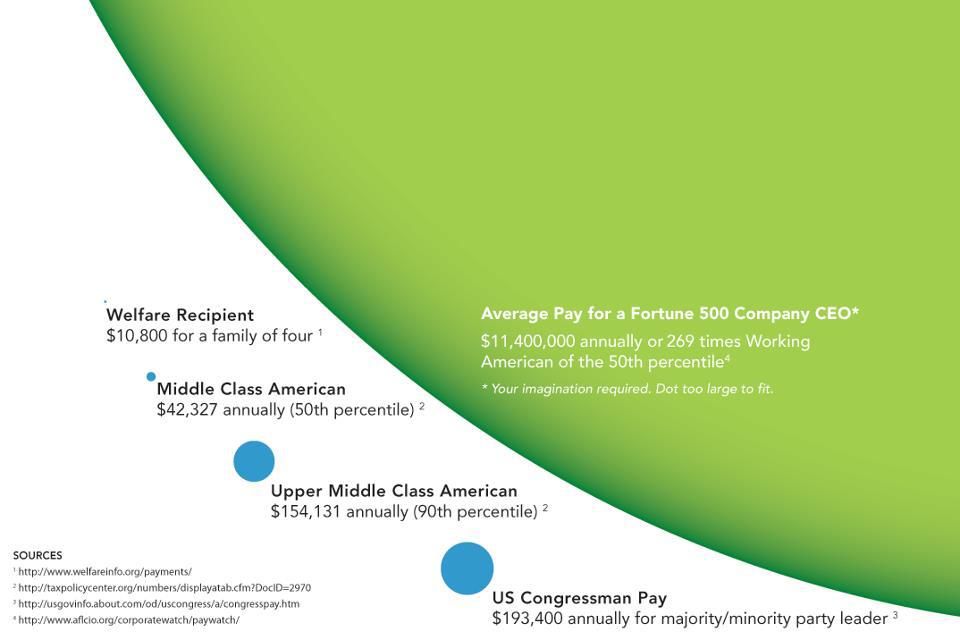 Right click to open full image… Pictograph Courtesy of Viral..
So, can someone tell me again, why we shouldn't tax the rich, and instead, balance the budget on the backs of everyone else?…….
I seem to be missing that little detail where that all makes sense……
September 15, 2007 in iran, Finding solution through give and take, Edmund Ross 1868, Republican intimidation, Dumbing of America, nuclear option, Isreal, minorities, national defense, Wilmington News Journal, WMD's, Cheney to Invade Iran, Bob Woodward, Largest flotilla off America, John Carney, Spying on American Citizens, Do Something!, Getting Rid of Hannity, Allan Loudell, Cheney Coup, September 21st, Minot, nuclear weapons, Military Times, stand down, impending attack, Liberty College, Lynchburg Virginia, Boston Massachusetts, San Francisco | 2 comments
There seems to be some confusion surrounding the recent bomber incident. When I first heard the story break, while driving home listening to Allan Loudell on WDEL, there were five nuclear warheads missing. Later, while on line, I researched the story and there were indeed 5 nuclear warheads discovered in Barksdale under the wings of a B-52, loaded on 5 decommissioned cruise missiles.
Two days later, poking around for anything new, I saw the total was updated to 6 nuclear warheads…..My focus was elsewhere and I paid it no mind. Today, looking for news on the Air Combat Command's stand down, I realized something had been overlooked……
Essentially this: "Hello, do you know you have 5 nuclear warheads sitting under a B-52 in Barksdale? " Let us check: "yep, there they are." Now two days later: Minot, can you comment on the 5 nuclear warheads taken from your base? You mean six? There were 6 warheads on that plane." "OK, we'll update that to six….Can you comment sir?…….."
Most people who have direct experience with nuclear weapons, tell me the safeguards are too redundant for anyone to accidentally load these weapons. The probability for an accidental loading is decreased exponentially by the fact that there are no conventional warheads that fit this missile. That is in fact why this missile is being decommissioned, in favor of dual capacity missiles.
Those who think accidents can happen, do not understand the systems in place to make sure they do not happen. Here is the declassified version of the standard operating procedure for the loading of a nuclear weapon.
A sophisticated computerized tracking system is used for nuclear weapons. Multiple sign-offs are required to remove the weapons from their storage bunkers.
The AGM-129 Advanced Cruise Missile was designed to carry nuclear weapons. No non-nuclear warhead is available for this missile. So the only possible error could have been loading nuclear warheads on the missiles instead of practice dummies.
The practice warheads have standard blue and yellow signs declaring "Inert, non-nuclear". The nuclear warheads have at least three distinctive red warning signs. This error is therefore highly improbable, absent tampering with signage.
Nuclear weapons are transported from the storage bunker to the aircraft in a caravan that routinely includes vehicles with machine guns front and rear and guards with M-16s. All steps in the process are done under the watchful eyes of armed military police.
Rules require that at least two people jointly control every step of the process. If one person loses sight of the other, both are forced to the ground face-down and temporarily "placed under arrest" by observant security forces. All progress stops until inspections are made to assure the weapons weren't tampered with.
All nuclear weapons are connected to sophisticated alarm systems to prevent removal or tampering. They could only be removed from the storage bunker by turning the alarm off. And the squad commander clearly would not have authority to turn off the alarm.
So without question, the loading of these nuclear tipped missiles was done directly under orders. For the record here is the Pentagons explanation.
The Air Force admitted to an inadvertent error: The intent was to transport ACMs without weapons. According to military officers, the nuclear warheads should have been removed before the missiles were mounted on the pylons under the wings of the bomber.
Now, you the reader, square that official explanation with the standard operating procedure directly above it. In doing so, keep in mind this group, the 5th Wing, received a citation this past March for its safety record. Something does not stack up……………..
But something even more surprising occurred. The mistake was admitted. Not only that, it was emphasized by a system wide stand down, September 14th, to draw emphasis to it. All this fuss over something the public didn't know or apparently care deeply about, since as a nation we have implicit trust in the competence of our military.
So was this intended to be a message? It appears so. The disciplinary actions placed upon the officers and men of Minot, could be described as paid vacation…..quickly rescinded at some future time. Talk and no actions. Sounds to me like a message being sent…..
If so, to whom? The speculation of course is that Iran is the target. In fact it would fit right into the Cheney play book for them to think we had nuclear weapons on standby ready to carpet bomb their Natanz nuclear laboratory.
Talk about negotiating with an ace in your hand…..
However there is another scenario that must be considered. That is the fact that every time this administration has had their back against the wall, they always bring up the concept of a nuclear weapon exploding in one of our cities.
As the republicans poll number edge closer to zero, perhaps soon to go into negative territory (lol), perhaps the explosion of a nuclear device in a Liberal city (Boston? or San Francisco?), might appear within the context of their bunker mentality, to be the lesser of two evils………..
Ridiculous as such an assertion may be, it certainly crosses every American's mind, as evidenced by the length of time such figments of fiction stay upon the world's best seller lists……..
Diligence is required to insure that it stays in the realm of fiction. And speaking of diligence, …..does anyone know what happened to that missing nuclear warhead, you know, the one that left Minot, but was not found in Barksdale?
Did someone in this administration just steal a 150 kiloton warhead?
Just outside Liberty College in Lynchburg, Virginia is sounding, more and more, like the safest place to live…….