You are currently browsing the category archive for the 'public schools' category.
A quick comment on Rhonda Graham's piece in the News Journal regarding Jea Streets outburst and the Christina School District.
First, the praise.  The comment by Shirley was pretty weird, and Rhonda was correct to point that out.  Jea Street is not going to turn into Adam Lanza.  I believe though, Rhonda mischaracterized the board's  fear was of Jea Street when it was more, over whether his rabid followers would also lose track of reality since their cult leader obviously did in print.  The posse were the ones who were feared.   We well remember Henry II's emotional outburst about the Archbishop of Canterbury….  Still, that fear should have been quickly put aside and not been pushed to the press  which had the tendency to distract from the real essence of why RTTT is a bad idea.
So that was accurate. On the other hand, she fails to bring up these points in her support of Jea Street.
1) the RTTT and charter programs segregate and discriminate against blacks far worse than the existing system.
2) .Under RTTT and charter programs, test scores are plummeting to new lows.
3)  Under RTTT and charter programs, Common Core is pissing off more students against learning than it is teaching.
4)  Under the "Broad"  trained Superintendents, the mess was made. The current crew is in the process of cleaning it up, and is doing nicely.
5)  She neglected to mention that Jea Street is a joke, and  is considered one by all who have to work beside him.. Demanding the firing of three of the most competent board members in this century's history, is grandstanding pure and simple.  Jea Street might as well call for  Obama to step down, because he didn't raise taxes high enough the first time… Poppycock and  Rhonda should know this.
These absences from her story make her portrayal incomplete….
The reason she neglected to tell her readers that the Christina board was considering to refuse the money being offered by RTTT, was that the strings attached to that sum of money would cost the District more than the money itself.
It is like someone forcing a $20 bill on you that you didn't need, and loan sharking you for a $50 when you had to pay it back.
Jea Street can't understand Math.  If Rhonda looked a little deeper, she might have realized it….
Eli Broad — the CPA-trained-billionaire-businessman-turned-public-education-reformer — informed Diane Ravitch, a distinguished education expert, about what needs to be done to education in America.  . According to Ravitch, "We talked about school reform for an hour or more, and he told me that what was needed to fix the schools was not all that complicated: A tough manager surrounded by smart graduates of business schools and law schools."
According to Slate quoting Vanity Fair, Eli Broad boasted back in 2006 that he  "plans to virtually take over the Delaware school system in 2007, pending approval from that state's legislature." He backed the winning slate of candidates for the local board of education in 1999 and helped hire the superintendent.
Eli Broad trains Superintendents.  Christina School District has been the unfortunate beneficiary of his largess.  Joe Wise, followed by Lillian Lowery, followed by  Marcia Lyles, all are from Eli's School of Superintendencies….Dr. Joe Wise was selected as a Broad Fellow by Eli Broad Institute for School Boards (2005), was appointed to the Eli Broad Urban Superintendents Academy as a Fellow (2003), and serves on the Broad Academy's adjunct faculty and advisory committee. Although Broad Superintendents come in highly qualified, they often leave disgracefully. Joe Wise, may have been one of the first. Recently, across this nation many Broad Superintendents have been let go. All trained by the Broad Superintendents Academy: Maria Goodloe-Johnson (class of 2003) of the Seattle school district, LaVonne Sheffield (class of 2002) of the Rockford, Illinois school district, and Jean-Claude Brizard (class of 2008) of the Rochester New York school district. Brizard resigned to take the job as CEO of Chicago schools, but his superintendency in Rochester had been mired in controversy. Another Broad-trained Superintendent recently announced his resignation: Tom Brady (class of 2004) of Providence, Rhode Island, as well as these others from before: Arnold "Woody" Carter (class or 2002), formerly of the Capistrano Unified School District; Thandiwee Peebles,( class of 2002), formerly of the Minneapolis Public School District; and John Q. Porter (class of 2006), formerly of the Oklahoma City Public School District.
Ms. Lillian Lowery (class of 2004), Wise's replacement after supposedly cleaning up Joe Wise's disaster, was put in charge of all Delaware's schools, and now, is in charge of Maryland's. Broad's influence has touched every Delaware Student… and is about to touch all those of Maryland.
Our current head of the Department of Education, Mark Murphy, hails from a group NLNS funded by Eli Broad
If this was a good thing, it would be good.
So, what is the Broad influence?
Here is one take. It is one of the three influencers of education. Along with the Gates Foundation and the Walton's, it exerts a powerful influence, good or bad. It calls itself a venture philanthropy, as in venture capitalist. Meaning it invests in philanthropy expecting to yield a return on its investment. As an example, it can fund a study that says computers will help inner city kids learn, then sell those recommended computers to that school district.
Here is how it infiltrates a school district. Christina School District to be exact…
The Broad Foundation plants one of its elements in a school district, it is then highly likely they will plant another one along with it, so their influence is maximized.
For instance, an element might be:
- The presence of a Broad-trained superintendent
- The placement of Broad Residents into important central office positions
- An "invitation" to participate in a program spawned by the Foundation (such as CRSS's Reform Governance in Action program)
- Offering to provide the district with a free "Performance Management Diagnostic and Planning" experience
The Broad Foundation likes to infiltrate its targets on multiple levels so it can manipulate a wider field and cause the greatest amount of disruption. Venture edu-philanthropists like Gates and Broad proudly call this invasive and destabilizing strategy "investing in a disruptive force." To these billionaires and their henchmen, causing massive disruption in communities across the nation is not a big deal.
The Broad Foundation has spent nearly $400 million on its mission of "transforming urban K-12 public education through better governance, management, labor relations and competition."
That sounds nice. So let us look closer….
The signature effort of the Broad Foundation is its investment in its training programs…The Broad Superintendents Academy runs a training program held during six weekends over ten months, after which graduates are placed in large districts as superintendents. Those accepted into the program ("Broad Fellows") are not required to have a background in-education; many come instead from careers in the military, business, or government. Tuition and travel expenses for participants are paid for by the Broad Center, which also sometimes covers a share of the graduates' salaries when they are appointed into district leadership positions. The foundation's website boasts that 43 percent of all large urban superintendent openings were filled by Broad Academy graduates in 2009.
The Broad Superintendents Academy's weekend training course provides an "alternative" certification process which has come to supplant or override the typical regulations in many states that require that individuals have years of experience as a teacher and principal before being installed as a school district superintendents….
The Broad Residency in Urban Education is a two-year program, during which individuals with MBAs, JDs, etc. in the early stages of their careers are placed in high-level managerial positions in school districts, charter management organizations, or state and federal departments of education. The Broad Center subsidizes approximately 33 percent of each Resident's salary.
The Broad Foundation founded the New York City Leadership Academy, which trains individuals to serve as principals in the city public schools, several of whose graduates have been accused of financial misconduct, as well as arbitrary and dictatorial treatment of teachers, students and parents. This was recently featured by Delaware's WDDE reporting on Reshid Walker who is training in Cape Henelopen under the Delaware Leadership Project. DLP is an alternate certification program that this year is preparing six candidates to work as principals or assistant principals at public schools serving high-risk students in Delaware. Alternate Certification means it sidesteps requirements that a principal has to have stepped foot inside a school before. Through four days a week of on-the-job training, and no certification from an accredited college or university, he will soon be in command of your child's education.
The Broad Institute for School Boards provides three training programs for elected school board members and non-Broad-trained superintendents conducted in partnership with the Center for Reform of School Systems (CRSS). The Institute trains new board members at a one-week summer residential setting…The Broad Foundation underwrites 80 percent of all program costs through a grant to CRSS.
The Broad Foundation also supports a broad range of pro-charter school advocacy groups, as well as alternative training programs for non-educators who want to work as teachers and principals (Teach for America, New Leaders for New Schools). In addition, the foundation offers free diagnostic "audits" to school districts, along with recommendations aligned with its policy preferences. It produces a number of guides and toolkits for school districts, including a "School Closure Guide," based on the experiences of Broad-trained administrators involved in closing schools in Boston, Charleston, Chicago, Dallas, Washington, D.C., Miami-Dade County, Oakland, Pittsburgh, St. Louis, and Seattle…..
Closing public schools to open opportunities for charters seems to be it's prime directive. Although not officially enshrined as such, it does seem to be the consistent pattern of each of its graduates.
The foundation provided start-up funding for Parent Revolution (formerly the Los Angeles Parent Union), the group which developed the "Parent Trigger" legislation, designed to encourage the conversion of public schools to charter schools. Broad has also has given large amounts of money to Education Reform Now, a pro-charter school advocacy organization…
Eli Broad has said he "expects to be a major contributor" to Students First, former D.C. Chancellor Michelle Rhee's organization that advocates for the expansion of charters, vouchers, and an end to seniority protections for teachers. The pro-Rhee biography, The Bee Eater, was subsidized by the Broad Foundation as is mentioned on the book jacket.
Of course, there are campaign contributions (you will need to type in Broad, Eli) to facilitate the corporatizing of education… A quick look certifies that his coverage is a who's who across party lines in Congress. Obviously there will be support for Charters streaming down from the top lines of government.
Ok, so how does all of this affect Delaware's public school's families?….
One of the tenets of his philosophy taught to his graduates, is to produce system change by "investing in a disruptive force." Continual reorganizations, firings of staff, and experimentation to create chaos or "churn" is believed to be productive and beneficial, as it weakens the ability of communities to resist change.
A hallmark of the Broad-style leadership is closing existing schools rather than attempting to improve them, increasing class size, opening charter schools, imposing high-stakes test-based accountability systems on teachers and students, and implementing of pay for performance schemes. The brusque and often punitive management style of Broad-trained leaders has frequently alienated parents and teachers and sparked protests. A long laundry list of Broad Supertendants run out of town can be found here, near the bottom. But you can get an idea of what to expect, from just this one: Robert Bobb (class of 2005), the Emergency Financial Manager of the Detroit Public Schools, recently sent layoff notices to every one of the district's 5,466 salaried employees, including all its teachers, and said that nearly a third of the district's schools would be closed or turned over to private charter operators. At a recent town hall which Bobb had called so he could go over his plan, angry students, parents, and teachers drove him from the meeting. He was escorted out by his six bodyguards….
Disruption and chaos indeed…..
Delaware is fortunate to have a large parenting network of watch dogs who communicate well with legislators. Whereas the Christina District has had a rough go with Broad graduates, the rest of the state has so far been unscathed…..
Without the oversight being provided by parents and teachers watchdog organizations, the fate of Delaware's students might be that of Philadelphia, Chicago, or Detroit.
if you are a parent or know one, you probably feel this way as well. Parents Across America considers Broad's influence to be inherently undemocratic, as it disenfranchises parents and other stakeholders in an effort to privatize our public schools and imposes corporate-style policies without our consent. We strongly oppose allowing our nation's education policy to be driven by billionaires who have no education expertise, who do not send their own children to public schools, and whose particular biases and policy preferences are damaging our children's ability to receive a quality education.
In fact, this entire philosophy of forcing change upon children, strikes every parent as coming from those types of people we all run across, … who hate children…. "Someone smack that kid who's crying."
Amen And Amen.
I agree with you. If we're going to tie teacher's salaries/job security to tests, the only two choices are massive test prep/teaching to the test (which is still no guarantee of higher scores) or cheating. When people's livelihoods depend on high test scores, which they have no direct control over, they're going to do what it takes because they have to survive.
The error is not something we can pull out of the tests.  The tests are designed to differentiate between schools.
For example, if School A gets every answer correct on a standardized test, and School B gets every answer correct on the same test, which school is the better?
Therefore, the tests have to be hard so not all the questions are answered correct.  Now if school A gets 60% correct and School B gets 59.5% correct, we can say School A is slightly better than School. B.
Using these very difficult tests to evaluate our students is just unfair.  They are not designed for that purpose. Instead, tests which consist of all the requirements they need to know, should be given and easily passed.
To make a teacher's job depend upon such a test, which truly as everyone knows is an event they have no control over, dooms American education to these two things:
One, either the test becomes the sole focus of all education, and the tests are not currently being used for that purpose,   or.
Cheating is done, and all administrators look the other way….
There is no other alternative.  Teaching broad based knowledge like we had has children, where we were allowed to ask questions, where the teacher can go off tangents if "a bird flies into the room", where there is a bond between teacher and student built upon trust and respect, … may educate our children to where they need to be,… while getting the teacher fired…..
I'm not saying get rid of the tests.  We have the systems in place; they are a great evaluative tool. As one example, they can pinpoint out groups of students who are strong in all math skills except for division… We can now fix it.
But let us divorce using these tools meant for another purpose; let us stop using them to become the sole reason we fire unionized tenured teachers….
We need to divorce all teachers performance from being evaluated from these tests… Let's get back to teaching the things that are really important..
I'm not going to embarrass the pants off Jea Street by pointing him out… If you know him, or of him, you'll know whom I'm talking about.  If you don't, he could be anyone, sitting in the audience of your districts Board of Education Meeting…
But, Jea Street just did a very dumb thing.  He fires off a public letter calling for the firing of three Christina School Board members calling them super "obstructionists"…
Really.  Super obstructionists?  Is that like Superman?  Wouldn't it have been smarter to call them Spider obstructionists?  Like Spiderman?  Or Bat obstructionists?  Like Batman?  or Under obstructionists, "like little olde me,…….. Underdog".
Look, Jea Street!…. It's a frog…..   A    F-R-O-G?
This isn't a "new" or "confused" Jea Street. This is the Jea Street from decades ago hammered Red Clay and who so concerned the Red Clay Board that they had rent-a-cops attend board meetings. This is the Jea street who hammered everyone within earshot about achieving racial equality. This is the Jea Street who never opened his mouth when the shining lights of state and district politics (were any minorities of note involved in this?) went for and obtained Charter, Choice, and Neighborhood Schools. This is the Jea Street I always considered racist and have not seen any change in his position on that. This is the Jea Street who had to be aware of what was happening to Warner and all the kids there in recent years – and said nothing. This is the Jea Street who watched as Red Clay designed and implemented a racially divided district – and said nothing. So, the only conclusion I can draw from this is: What's in it for Jea Street? — Adam Smith, aka Batman.
Did the councilman really just invite any whack job in Delaware to seek out school board members and deal with them as if they were weapons of mass destruction? Line crossing?  (Translated: show up at your efffin board of education with an AR 15 and whack the m–fu–ers.)  Django  aka  Django.
I used to simply feel sorry for this guy until I saw him act in person worse than he acts with pen in hand at the GABMAAFWF govt School (not education) Choice event at Woodlawn Library a few months ago.  Now I have a tremendous and somewhat fearful distaste for his self serving rants and sanctimonious rage. His is the most dangerous of several common actions of the all too common race pimp class of citizens.  Peter Parker  aka Spiderman.
And to think some thought The Jea Street was the latest dance. It's the "Hustle" all over again. Clark Kent  aka  Superman.
This is the jea who watched high ranking 100K admins in RC and CSD help keep it quiet for years. some were paid directly by the districts, others had companies with contracts! it is disgusting at every level. What has happened in education in DE is comparable to the robbery the banks and defense contractors have done to the public.  Alfred…. (Butler to Adam Smith.)
(If you don't now know who jea street is, he is the little guy driving the tank in the video linked above…….)   Now, I don't know Jea Street or care to really, after the ringing endorsements his actions have resonated,  but since I have a hard time remembering faces, I use cartoons… In this case, Jea Street is  close to "J Street" which as most know, is right beside "K Street" in Washington DC.
This is fitting.  "J Street" (which I will call him/her for the rest of this highly educational and scientific article) is carrying water for the Lobbyists of Pure-Profit Management of Public Schools (PMS)…..  When "J Street" slips under the influence of PMS he gets wild and loose with facts.  He gets emotional;  PMS will do that to a person…..
This preposterous decision destines the resolution for failure and guarantees continuation of the District's modus operandi of ongoing discrimination that I have been complaining bout since Novermber 17, 2005…
(Note to Reader:  "J Street"  has forgotten with his temporary amnesia  the two African American superintendents who PRECEEDED Dr. Williams and were in place during the OCR fiasco…one of whom is Maryland's current State Superintendent of Education, Lillian Lowery.)  PMS does make you forget important things…..
I believe that this decision was race based in a futile attemp to keep Mr. Evans from continuing to speak up and speak out for African American children as he had effectively done for so many years….
(Note to Reader:  Mr. Evans had run for that position the previous election and had been thumped, repudiated, and badly beaten like a chump if I remember correctly, by a 10 to 1 margin.  Upon hearing that his opponent had resigned, Mr Evans made himself the only person available for that position.  The board felt that someone so rejected by parents of students in that district, could only do harm by being allowed to sit in that position for if he were allowed on as a voting member, it could set up court challenges in the future for everything the board did from that point onward..)  PMS  seems to have made "J Street" forgetful here as well.
In my view the District's apparent willingness to put $2.3 million in jeopardy is a breach of promise to the effected schools and teachers impacted by this decision.
(Note to Reader:  Across this nation, many districts are opting out of RTTT because it simply costs more to achieve, than the funds one is given.  Of all the districts in this state, Christina first recognized this, and in order not to be forced to spend far more than they get, they are negotiating with the Department of Education for leeway in using the funding in ways that wouldn't cost the district more to use the money.   Meaning it is actually cheaper, NOT to accept RTTT funding, and therefore NOT implement all the costly purchases required by RTTT,  This frees up money which can be used on things like educating children inside the inner city, something which has been put on hold, since RTTT began.)  This of course cannot be comprehended when one as PMS.
Apparently, "J Street" is being manipulated by "K Street" to intimidate the board of Christina.  "K Street" feels that refusing to buy products from only certain firms sanctioned by the state as official suppliers, and using that money to actually help children learn, instead of line their pockets, is an outrage.  Unfortunately.  For a rich man to scream… "I'm not wealthy enough!  Buy my 'effin' product" turns people off.   But that is no problem for them, as long as their neighbor "j street" will do it for them and …yes… blame it on race, even though those guilty, were all Afro-Americans…..
In case you missed it above…. "J Street" is the guy driving the tank..
Whatever your opinion may be of charters, there's no question that the District has failed to explain its inconsistent approach of allowing charter expansion without regard to expense or academic quality while insisting on draconian and widespread sacrifice among District schools. This despite the fact that many of the District schools targeted for closure outperform some of the charters that the SRC renewed and expanded last spring.
Is this a "Damn The Public" boondoggle in the making? Are we running roughshod over evidence, children, teachers, structures, reality, in order to promote Charter Schools?
When something like this usually happens, it is the result of someone being on the take.
The Charters countered with this…. "The closings are inevitable for a district that must manage within the framework of a harsh fiscal reality. Given this scenario, the good news is that not only are charters educating children at a fraction of the cost, but they in turn are able to channel more money to children remaining at district schools."
A student who leaves Philly schools for charters takes $10,170, leaving $5,879 with the district.
Philadelphia charters have more than 40,000 students on waiting lists. It is tragic that only a very small percentage of families ultimately "win" a seat. It is especially disheartening to turn away thousands of children and families seeking a quality education.
Recently I documented a comparison between 2005 and now, and illustrated that now there were only 950 fewer students (both public and charter) in Philadelphia less than the public school's seating capacity, and that half as many graduates today were as college prepared as were those back when public school supplied over 88% of Philadelphia's educational needs.
If using the criteria of judging education by how well it educates students, the Charter experiment has failed in Philadelphia.
Tom Gordan has a chance to show what he is made of.  If he comes down against Abbot's developer, Frank Acierno, we will know he is the real thing back in action supporting the wills of residents over the wills of  Pam Scott's friends   Briefly here is the deal. On one hand you have:
Developed floodplains.
Horrendous traffic intersections.
Change in the actual character of the Community
Shopping Center across from church and school
On the other hand:
More money for Frank Aceirno and Rich Abbot.
You know who is for it; here is a list of those who are against it….
City of Newark; City Government
Holy Angels  School and Church
McDonalds Main Street Newark
State Rep. Mike Ramone
State Rep. Paul Baumbach
State Rep. John Kowalko
State Rep. Edward S. Osienski
State Rep. Joe Miro
State Sen. David Sokola
Windy Hills Community Association
Every single human being whose commute takes them through Possum Park intersection.
This is a healthy reminder as to why we have democratic government.   The tract  includes some nice forests – a 60 acred piece that is
almost totally wooded and has WCC frontage and 2 blue line streams with
forested buffers. All in all some great habitat.
The perpetrators are attempting to sneak through a rezoning of  a piece of property considered green, consisting of  protected resources – eg. Critical Natural Area, Creek, Stream, Floodplain, Wetlands, Steep Slopes, and Mature Forest and have it rezoned into Regional Commercial. Once that rezoning is complete, anything can be done to that property at any point into the future, no matter what the current assurances by the developers are.  With this month's rezoning if it takes place, in 10 years, with a more favorable administration,  a hot, drippy sex club could be built on that property. Who knows!
However, a wall of bipartisanship  has swelled up against this project. Every one, Democrat,  Republican, Independent thinks it is a bad idea….. This again is the classic tale of people versus  big money.
We know who should win; but we don't yet know who will win….
Call Tom Gordan and let him know.  We had an election.  Developers don't run New Castle County any more.
Are you not up to speed on what I'm talking about? Well then, I wasn't either before a little while ago, but before you go further, if you haven't read this article in today's New York Times, you probably should. This is the background on the pros and cons affecting our schooling this upcoming decade…..
The second paragraph is where the hook punctured my lip…. .
"He has written two books on classroom practice and at one point helped train new corps members for Teach for America. For years, he was a proponent of the program, albeit one with the occasional quibble."
"Then, in 2010, Mr. Rubinstein underwent a sea change. As he grew suspicious of some of the data used to promote charter schools, be became critical of Teach for America and the broader reform movement. (The education scholar Diane Ravitch famously made a similar shift around this time.)"
"Mr. Rubinstein, who knows how to crunch numbers, noticed that, at many charter schools student test scores and graduation rates didn't always add up to what the schools claimed. He was also alarmed by what he viewed as misguided reforms like an overreliance on crude standardized tests that measure students' yearly academic "growth" and teacher performance."
Sound familiar?
The article then goes forward to explain that just as we divided politics into two camps who now don't talk to each other…. we are doing the exact same to education.
I'm incline to believe it.
So did this researcher…
"Michael Petrilli, a research fellow at Stanford University's Hoover Institution and a pro-charter education analyst with the Thomas B. Fordham Institute, worries about this lack of exchange. He recently conducted an analysis of Twitter and the tens of thousands of followers of Ms. Rhee, who is pro-charter, and Ms. Ravitch, who is anti-charter, and discovered that only 10 percent overlapped. Just as conservatives gravitate to Fox News and liberals to MSNBC to hear their preconceived notions and biases confirmed, Mr. Petrilli speculates that those in education are now preaching solely to the converted, a phenomenon known in the media world as "narrowcasting."
"Worse, in Mr. Petrilli's view, those who follow Ms. Rhee tend to describe themselves in their Twitter profiles as policy makers or otherwise removed from the immediate realities of the classroom, while Ms. Ravitch's devotees are typically self-identified practitioners: principals and teachers on education's front lines. Surely these folks should be talking to one another, but in Mr. Petrilli's experience, they often aren't."
And therein we have the core of our problem. Just as we currently have division within our Federal Government where both sides talk only to their own camps, then yell across a chasm at the opposition, we are getting to that same atmosphere in the field of education….
Rhea versus Savitch. Just like a presidential race. In politics the immense amount of loose money keeping the Republican Party alive comes from a very few people. The Democratic Party can only effectively compete because of its massive large numbers of human beings who work the front line. It is very similar now between corporations versus teachers/principals. It was only a matter of time before the contamination of money permeating inside the House and Senate, would spill over into the field of education.
It obviously has… Teachers are being tagged as liberals and being attacked with bad ratings if they work in conservative states, and Charter Schools as well as teacher evaluations, are being killed before birth in states that are far more progressive and unionized…
What if, both had strong possible options that they could bring to the table? What if, the combination of the best of both camps was the one way to lead us to a very good educational system?
It is not that hard to envision. If we developed a common curriculum, let teachers teach those items using their personalities, used corporate investment money to fund the constant upgrading of computer power and access points, and then tracked the results in a fair way free from subjective interpretation, Delaware definitely would improve upon the path we've taken.
We need to use the talent of teachers in our race to the top. The obvious thing that is holding us back, is that piece of the arbitrary rating system which appears not to accept that in the field of education, things often happen that are beyond a teacher's control, like not enough computers to take ones tests at the proper time…
Education is too important to have it go the way of politics… Education IS our national future.
Which is why I still think that over these next two weeks, every teacher needs to fill out the survey being asked by the DOE. This appears their critical moment to make a difference in the outcome. But for it to be believable, it needs to be filled out by every teacher, and then a copy needs to get surreptitiously sent to the DSEA for verification purposes…
After all, when it comes to children, teachers are the experts. They know their kids. And monetary investment is sorely needed. Very much so. The Republican decade of starving our schools to keep taxes low, has left no meat on the bones at all….
We need both. We need input from both… And the next step to progress is very simple…. Fill out the survey, take a screen shot of it, then email that attachment to the DSEA… We need every teacher in every Delaware classroom to follow suit.
If Delaware can show the rest of America that teachers and corporations can work together, that it can be done, then despite the bickering going on elsewhere, here there will be one example or proof positive of how it can be done. There is hope for the entire country.
But right now, just think of your classrooms. Make that step to reach out in a positive way and fill out the DOE survey…… It will only matter if every teacher does it…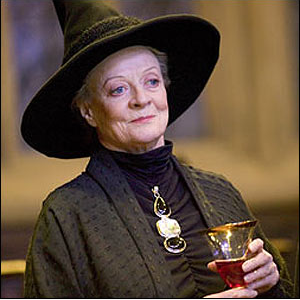 Something is amiss at Hogwartz.  Under a ruling by Cornelius Fudge of the Ministry of Magic, all witches and wizards must be tested this school year for what is properly called the end of year exams. Those scores will determine if Prof. Snape, Ms. McGonagall, Ms. Trelawney, Prof. Flitwick, Ms. Potts, Hagrid and Professor Dumbledore will return to teach the following year.
It is called accountability.  if one's students don't pass then one must have been a terrible teacher and will not continue serving at Hogwartz in the following school year….
The tests are done on magic parchment.  When one writes with a magic quill, the writing appears on another copy parchment deep within educational department of the Ministry of Magic.  So when any student jots down an answer and seals it with a period at the end, that answer is recorded under that student's name deep within the ministry.
There appears to be a massive shortage of magic parchment.  It is in very short supply.
So the Ministry of Magic has moved up the test and is spreading its taking over 3 months so each day a few people can take it.  That way, they say, everyone by the end of the year will have taken the test and staffing needs for the following year can be solicited.
Ms McGonagall is scheduled to have her students take the test in March……  The test is a standardized test that is meant to test a student's entire yearly knowledge.  That includes material covered in March, and April, and May.
But if the test is in March, and the subject matter it covers will be taught two months after the test, won't that cause Ms. McGonagall to be considered an ineffective teacher?
When this question was brought up, the head of the Ministry of Magic said: " You figure it out somehow!   You're magic."