You are currently browsing the category archive for the 'poop' category.
I just spent some time reading through the NRA's list on how to make schools safer…..
Obviously a lot of time and effort went into this project to deflect the real cause away from guns. I appreciate their effort.  In 2010, there were 132,656 public schools.
Here are the costs per school as portrayed by the NRA.
Consulting assessment per school  $10,000
Camera systems per school   $50,000
Making outer doors secure per school   $10,000
Making Classroom doors secure per school  $50,000
Hiring 2 armed guards at $20/hour per school  $40,000
Training those 2 guards at NRA run camps  $40,000
That was for starters.  Let us go with just those basics….  The NRA says as a society we need to spend $200,000 per school to keep our kids safe.  The cost for Christina District would be $5,000,000. The cost for Red Clay District would be $6,400,000.  Brandywine would cost $3,000,000.
To fortify every school across  the entire country would cost  $25.6 Billion…
Bluntly put.  it would cost $25.6 billion to fortify each school, when we could simply make not only school kids, but every citizen safer for a zero added cost.  Yes, just pass the Delaware state laws which will keep fewer guns out of the hands of criminals while not curtailing the rights of legal gun owners, and we can have the safety in our schools we all grew up under, with zero cost…..
$26,500,000,000, or zero…….
Call your legislators today and tell them, especially the Republicans, they are going to be out of a job if they don't pass the Governor's rational regulations on weapons of school kids destruction…..
Oh, and did anyone else catch that the NRA's plan nets themselves $5.3 billion from training all those guards?
They cost you too…
The drop in payroll tax from 6.2% to 4.2% results in a savings of about $1000 a year to every wage earner.
(If truth were widely known, that tax cut is actually a bad idea. It hemorrhages a dying social security fund, requiring the eventual death of the program or an expensive emergency last ditch surgery in the future.)
But it is hard not to give a $1000 present to every voter. Even if it only comes out as $19 dollars and change each week… But, still again, if your electric bill is $198 and you only have $189 in your account, that additional amount is, well, a lifesaver…..
But, Republicans in the House, even after Republicans in the Senate voted passage, overwhelmingly voted….. not to vote on the measure…
They didn't vote against it… THEY VOTED NOT TO VOTE ON IT……
(speculation is that they lacked the votes to keep it from passing)..
So, how does that relate to you?
House Republicans (read Tea Party) just voted NOT TO VOTE on whether or not you will be losing an extra $20 a month out of your next paycheck.
Imagine what this is doing to payroll clerks around the country?
Imagine what this is doing to family budgets around the country?
Imagine what this is doing to businesses who rely on consumer spending around the country?
Imagine what this is doing to businesses heavily involved in the financial sector, around this country?
So what would normally happen?
Normally a group that can't find agreement, acknowledges the sad fact, and long before the deadline, announces that they failed to reach agreement and that things would continue as they were on a temporary basis, to unfortunately allow for more time to solve differences.
But NOOOOOOOOOOOO, …. WE ARE STUCK WITH A TEA PARTY THAT FUCKS THINGS UP.
Instead, we have a vote not-to-vote, then get all sorts of very lame excuses from those who are delaying, none of which apply to the real problem that Social Security is doomed unless drastic action gets taken (higher rates, not lower), and we get nothing….
The tax cut will expire…
It is like sequestering a jury in a room, where everyone after much fact-covering argument has agreed to a judgment, except for one person who's been bought off. And nothing, nothing, logic, emotional appeal, bullying, snuggling up to, befriending, produces any change. And you go years, every working day, to the same court house, the same jury room, they same chair at the same table, hear the same arguments, hoping against all odds, that today, he will see the light and switch. You go the next day.
That is today's Congress. Held hostage by Tea Party Republicans who live in a dream world untouched by the reality of living under $185,000 a year. Like that bought-out juror, every day, they hold up progress with the unjustified belief that, if they wait long enough, the other 11 jurors will give up and sway over to the sole juror's way….
Two things can happen… 1) return to the public and announce a hung jury, and do a complete retrial.. or 2) sneak up to that one juror, put a gun to his head, say nothing, pull the trigger, clean up the mess, dispose of the body, then go out to the public and announce what the 11 of you have decided…..
One is the nice way, sanctioned to due process of law. The other is the American Way.
It's time to initiate the kavipsian policy of expression or what is otherwise known as "Show Us How You Really Feel"… Who knows? It could become the next great movement? The next time someone you know (or don't), says anything about how millionaires should keep their tax cuts and the poor should pay, nod your head in agreement, smile a little bit, then hit them as hard as you can in their mouth, I mean as hard as you can! Put them flat on the ground holding their jaw… Then loudly say, "Don't every talk that stupid way to me again!" Who knows, if 99% or all 303,930,000 would respond that way to our fellow congressional delegates, and the other 3.9 million of their like who advocate such madness, we might actually get the very progress we need, not because of intimidation, but because such policy is right….
For those who argue expression of violence is un-American, I'll remind them that tonight, is John Wayne Night on AMC: view it!… I argue that such action is VERY American and perhaps it has been the lack of such spontaneous expressions of frustration from working American people, that has caused the logjam where nothing gets done because of one holdout, who thinks he can sway the world to his opinion and face no consequences… ….
Practice now, by punching brick walls.
Never give up. In fact, the two comeback teams who took out giants, both had players who said the same things…. "When we were told it was over, we decided to start playing our best, just so we could save face. Who knew it would be enough to get us in.."
If you believe in America, the Constitution, the middle class, it's time: you need to start playing your best. We are under attack.
It takes a lot of effort to sort out the truth. The truth is out there and that truth is: all our woes come from Republicans. Perhaps they think they truly think they are doing the right thing (because for the wealthy, they are), but they represent such a minority, that what seems right for them, comes as an expense to us.
And without effort on our part, they'll win. We'll lose.
Republicans have ground effective government to a halt. The Senate can't even get a vote together to open or adjourn.
Anyone who has ever watched Star Wars knows exactly why they are doing it…. In that movie, it was to blame the Jedi.
Today, it is done in the pretense of blaming Obama for these failed two years…
But all one has to do, is sit the chambers one day to know they are the ones to blame: they are the "evil" that has stymied the forces of good…
Just one person can halt legislation for 36 hours, and Republicans never fail to use it. It never used to be that way.
Republicans of the 111 Congress have stymied legislation more times than all the previous Congress's in America's History, combined.
With every vote, even those of routine matters with no political consequence,(such as adjournment of the Senate for an earthquake), the Republicans have invoked the rule of cloture, basically requiring all members to be present in two days to have a formal vote, just so that the normal business of the Senate can go forward… .
Here is Wikipedia's version of what the rule of cloture does:
The procedure for "invoking cloture," or ending a filibuster, is as follows:

A minimum of sixteen senators must sign a petition for cloture.

The petition may be presented by interrupting another Senator's speech.
The clerk reads the petition.
The cloture petition is ignored for one full day during which the Senate is sitting. For example, if the petition is filed on Monday, it is ignored until Wednesday. (If the petition is filed on a Friday, it is ignored until Tuesday, assuming that the Senate did not sit on Saturday or Sunday.)[12]
On the second calendar day during which the Senate sits after the presentation of the petition, after the Senate has been sitting for one hour, a "quorum call" is undertaken to ensure that a majority of the Senators are present. However, the mandatory quorum call is often waived by unanimous consent.
The President of the Senate or President pro tempore presents the petition.
The Senate votes on the petition; three-fifths of the whole number of Senators (sixty with no vacancies) is the required majority 
Allowing this scenario:
Democrat: Mr. President: I would like to leave to pee for a moment and return shortly to finish my speech…
Republican: Mr. President: The minority files for a rule of cloture on this measure.
President of the Senate: Are you Republicans mad?
Republicans: We remind the acting president of the chamber, that it is within our rights based on Senate Rule 22 to invoke the rule of cloture.
President: But the poor man just wants to pee.
Republicans: It is our right, it's in the rules, and there is no amendment to those rules excusing this from that application.
Democrats: Surely the Republicans are not going to hold up this inconsequential act for something so minor, so routine, as having the poor Senator go to the Bathroom?
Republicans: Here is our petition Mr. President. Signed by the following: Minority Leader Mitch McConnell; Minority Whip John Kyl; Conference Chairman Lamar Alexander; Policy Committee Chairman John Thune; Conference Secretary John Barrasso; Campaign Chairman John Cornyn; Richard Shelby; Jeff Sessions; Marco Rubio; Mike Crapo; Rand Paul; Pat Toomey;Jim DeMint…..
President: All seems to be in order; Will the Clerk please read the petition.
Clerk: Mr President, we the following do protest this atrocity to the American way. If the express words are not hand-written into the Constitution, then it doesn't belong in government. We can find no paragraph in the Constitution where it says a Senator may leave the floor to pee… Before this moves forward we invoke the rule of cloture to require the full Senate to vote on this matter of grave Constitutional Concern. Signed: The Republicans….
Democrats: We request that the offer to invoke cloture be rescinded. It is a matter of human decency that this Senator be allowed to pee….
Republicans: We will not, Mr. President. It is a Constitutional matter, and the problems of one little Senator have no bearing here. It does not specifically say in the Constitution that a Senator can leave the floor to pee and so we must have that matter go before the full body in order to prove it musters the required approval under the rules, of the American people.
President: Under the rules, I am powerless to override it. This matter will be taken up not tomorrow, which being Friday, means it will be taken up on Monday, at some time post one hour after the Senate has convened, provided there is no rule of cloture being offered by Republicans to halt that convening. There will be not further hearings on this matter till then… (Gavel sounds) The floor is open for new business

Democrat: Mr President, now I have to poop. May I please be excused…
Republican: Mr. President: The minority files for a rule of cloture on this new measure. ……
….
And so nothing gets done in the Senate for 36 hours. It is a fact that this rule of cloture has been invoked more since the Tea Partiers came to town, than over the entire history of Congress…..
Republicans are a problem.
Lesson learned from the Wild Cards? Never give up; in fact now is the time to start playing our best…. Who knows what may happen? But giving up? Sets our fate in stone…. as in tombstone….  RIP Boston Red Sox and Atlanta Braves.
Facts are a Republicans worst nightmare…..
Republicans zero'd out the Interagency Council on Homelessness. This agency is what makes churches and private taking care of homeless possible.
Republicans zero'd out $1.1 billion from Head Start. Putting 200,000 toddlers on the streets, and eliminating 55,000 teachers.
Republicans zero'd out the Administration on Aging, and cut out block grants which keep Meals on Wheels and Senior Centers alive.
Republicans cut out 81,000 people from getting food each day, by zeroing out the Commodity Supplemental Food Program, which provides food to low-income Americans….
Republicans zero'd out money being sent to poverty-focused international assistance programs, which will largely hurt women and girls who have no other source of food or medical help.
But they will not raise one penny on millionaire and billionaires…
These guys are really, really, really, really, really, really, really, really, really, really, really, … sick.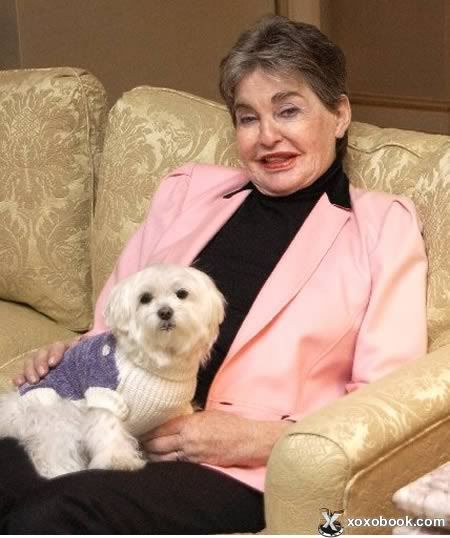 Photo Courtesy of xoxobook.com
The House of Representatives just voted to extend the Bush era tax cuts to all those making less than $250,000. Also included in the bill were the two-year delay of the Alternative Minimum Tax, the elimination of the marriage penalty tax, and the permanent increases to the child tax credit and the earned-income tax credit.
And all but three Republicans… that is 168 Republicans to be exact, voted against it!….We told you they were lying when they pretended to offer you a tax cut! And we were absolutely, unequivocally, irrevocably … right…
Republicans just voted to raise taxes on every single working man, women, and child making less than $250,000 a year…
REPUBLICANS WANT TO RAISE TAXES ON EVERY SINGLE WORKING MAN, WOMEN, AND CHILD MAKING LESS THAN $250,000 A YEAR.
REPUBLICANS WANT TO RAISE TAXES ON EVERY SINGLE WORKING MAN, WOMEN, AND CHILD MAKING LESS THAN $250,000 A YEAR.
REPUBLICANS WANT TO RAISE TAXES ON EVERY SINGLE WORKING MAN, WOMEN, AND CHILD MAKING LESS THAN $250,000 A YEAR.

David Anderson: What do you say to that?
Duffy: What do you say to that?
Hube: What do you say to that?
Cato: What do you say to that?
Kilroy: What do you say to that?
Anyone with a grain of character making less than $250,000, who considers themselves a Republican, needs to change their party affiliation tomorrow morning…
Oh, what did we hear from the Republicans?
We heard one Republican after another said they would vote for middle-class tax cuts, only if they could also vote to extend tax cuts for higher incomes at the same time.
All I can say, is for 10 years…
WE TOLD YOU SO!
and adding insult to injury…..Just earlier, Republicans blocked extended unemployment insurance, insisting that it not add to the deficit, but not one single Republican whimpered the same demand of the monstrous tax cuts they want to continue.
We told you so… How do you feel now Republican voters.. like vomiting, perhaps? Republicans care more for Helmsley's dog, than they do for all those making less than $250,000 a year….
I dare any Republican to offer a credible explanation. So far the only one offered was: the rich didn't get their fair break so we voted against it…
Remember: we had a surplus when the rich were taxed correctly. As soon as we stopped taxing the real money makers, our government racked up the worst deficit ever. As soon as the Bush tax cuts went into effect for the wealthy, our nation went downhill. It is so obvious what we need to do. Tax, tax, tax, those making ALL the money… It's our money anyway they got rich off of; they took our money; they should pay our taxes…
Right?
I was economizing till the end of the month, and was about to use the editorial page of the New Journal for substitute toilet paper, when I saw Ron Williams had digressed on Markell's speech, which I "cliff noted" in the post below….
His take was ass backwards, archaic, and so old school, that it caused a cascade of thoughts that prompted me to put them down..
In essence, Ron Williams' take proves that the union, building trades, developers, and old school Democrats, have past their prime…
It is fine to criticize positive thinking, especially if one can provide an better alternative..
Ron Williams can't, and with that realization, comes the knowledge that the inevitable will come to pass.. A corner was turned with the cross registration that occurred last spring and the removal of John Carney from the Democratic top spot, has meant a sea change in leadership that is sweeping across this state…
The new blood that has matriculated into the Senate and our House, would be better advised to see the trends developing now, and shift their allegiance to the Markell factor, and distance themselves from the conglomerate of old Democratic supporters mentioned above… Because their can be no going back to the old Adams, DeLuca, Minner, Sharpe, McDowell, McCloskey, Roy contingent that dominated state politics for the first three quarters of this decade…
The world has changed… Ron Williams gives us proof in his entertainment piece…
He starts with the idea that Markell began his speech backward…
Of course a journalist always leads with the headline and fills the body with junk… so from that perspective, a backwards person looking at a well formed speech, just might think that the lead should be first, and fluff at the end…
However, those of us that really have to argue and convince others, for real, not just to look good in print, know that an argument is meticulously and creatively structured, so it convinces rationally and emotionally at the same time… Markell's aim is to sell the CORE prosperity agenda as deliverable.. He does.
His 4000 words describe the need, the tools required, the solution, and the action required to deliver it.. That seems to be lost upon Ron Williams, which if he was reading the speech solely through the eyes of an extinct dinosaur, would be only looking for the parts that relate to his own self preservation…
He derides the eduction of 40 and 50 year olds who will lose their jobs soon.. Unfortunately, he fails to realize that he may soon join them… Who wants to read irrelevance anymore…
What is relevant is that people are losing jobs in the private sector. There is therefore too little money to pay for those in the public sector… Markell's plan makes sense… If you can tweak it so some may pay less of a share because of their low income, and that is politically more acceptable than the offer that each will accept the same percentage, fine… Fairness is commodity that varies its value upon it's perception. What one person perceives as fair, another may not. As long as a "fair" method is achieved to scale back the human cost to our state government, then that is the ultimate accomplishment has been achieved.
Since he has nothing substantial to offer, Ron Williams then asks questions… Questions that were asked in December, January, February, March, and April… and have already been answered ad nauseum by everyone else… Yawn…
Examples?
"So why not structure salary cuts based on income"… Because 8,000 hurts a 100,000 earner as hard as a $2320 cut hurts a $29,000 earner… At least the below poverty earner can use other sources to substantiate his income; food stamps, WICK, CHIP for example…. as well as earn EIC when his taxes come around… (I need to do the math.. It occurs to me that he could be better off…after all Federal benefits are added in)…
"and what about that 8 – 10 %…" It is the required amount to meet the $330 million target…
"What about a sales tax?" What good will Delaware shopping be with a sales tax on large purchases? Out of state consumers, why drive here at all? Implementing a sales tax will cause gross sales to decline and taxes on decreased incomes because of those decreased sales will subsequently decrease, aggravating our problems, not solving them..
And of course, the defeatist comes out in the gambling piece… His second to last paragraph can essentially be summed up as this.. Despite both a primary and a general election, this state is really run by the gambling consortium and Markell has no power against them…
Had that mentality existed in the early days of the union movement, when all odds were stacked behind Pinkerton's men, then today, there would not even be union members reading his column in the paper…
As it is, somewhere in the New Castle County sewer system, his words, and his picture, are currently drifting along with their appropriate company….
Copeland and those few followers still insulated from economic reality who support him, would like "unions" to go away.
They believe that an environment "union free" will be beneficial of everyone, just as it would be for them….  They believe a corporation should have absolute control over everyone's lives……….
They actually think that this would be a grand idea.
So how does this guy expect to break 10% in a Union state, going against Denn with policies such as these?
I got this idea 24 hours after reading Duffy's post here.
Titled "My Most Popular Post", it states simply that it is his most clicked post and provides a link.
I wanted to do the same. But……..my most popular posts, are rather embarrassing.
But if everyone else released theirs……..then to support FOIA……I will too..
We have lost momentum on Around the Horn.…..If everyone on Friday, posts their most popular first, second and third…..we should all get a weekend of laughs…and share some highs, as well as lows, within our clan.
The only rule, is "no spinning" of the results. A simple ….here is mine and a link……will do……
Looking forward to a "fun" weekend for a change………………….