You are currently browsing the category archive for the 'Pharisees' category.
Yep, the Paul Ryan budget was released today. As expected it is a budget designed to protect the top 1% from any bad thing that could possibly occur to them. As was poetically so well put by Romney during the past campaign…. " ha, ha, ha, ha, ha…. The rest of us don't matter…."
Today prominent theologians of all religions universally excommunicated the Republican Party of the United States of America from any pretension of anything corresponding to organized religion.
"They're a cult, I tell you!!!"
Republicans in congress. God is watching you. And if you Fundamentalists would read your Bibles, you'd already know whose side He is on.
The rest of us… If you thought Republicans would come to their senses and start reinvesting in America, the joke is on you.
Nothing will ever change until America gets mad enough to rid ourselves of this pestilence forever…. You don't have to vote for a Democrat. Most of you won't… But you do… have to not vote for a Republican….
Unless you no longer consider yourself a moral individual, change your Registration…. TODAY!!!!!!!
Look,….. for a blogger to be outraged at another blogger is just silly. Oh, you can whine and moan, and say you'd never stoop to a certain level, but when it comes down to it. a blogger blogs because he wants the world to know his perspective on things….
If a blogger is a sweet guy, he has a sweet perspective and his blogs are nice…
If a blogger is smart, and has a special insight on human nature, his blogs tend to be…. insightful….
If a blogger is an odious asshole, someone you'd leave the room before he even entered just because his face looks like a pile of excrement, and his complexion is the color of a vaginal infection, then his blogs will smell like shit and decayed sperm.
You judge the blogger by the blog.
So, since I'm slow on the uptake of this one, (Steve Newton alerted me… and I was slow to pick up the kickoff… sort of enjoying the first bouncing pigskin of the season.) I'll defer to Steve and then comment….
So, let us judge this blog Steve points us to in an insightful way, shall we? And perhaps we can gain insight as to the type of a person controlling this particular blog's content.
WOULD THE PROSECUTOR PLEASE ADDRESS THE COURT AND NOW PRESENT THE CHARGES AGAINST KENNY RIVERA…. (these are lifted from the blog)
Hi, your honor. I'm Evan Queitish. Here are the charges I'm bringing,… proving Kenny Rivera is a communist and implying he is unfit for office.
1) Mr. Rivera is the worst kind of teacher, a history teacher fresh out of the UD school of advanced Progressive policies who loves his union. gRRRR.
2) He has a progressive (read: Communist) pedigree and again… a teacher…. gRRRR.
3) His wife is a (sweet young woman)…. gRRRR.
4) He goes to church, not just to attend services, BUT HE EVEN GOES TO SECRET GET-TOGETHERS TO STUDY THE LORD'S WORD!!!!!!!!!
5) He once decried Capitalism always turned out to be oppressive, and as the world today certainly shows (as well as the history of the world up to 1932), unfettered capitalism does not work as an effective model.
6) He implied the Nation of God, our beloved Israel, actually had and fostered communes. Oh the horror.
7) There are only, only, only six degrees of separation between Kenny and Venezuelan dictator Hugo Chavez….
8) Kenny is not a true believer of the Biblical Worldview because he once mentioned on YouTube that teachers have to dig out of their own pockets to cover at least the minimum of supplies needed in their classrooms.
9) Through his association with Mike Matthews, Sam Lathem, and Frederica Jenner, Kenny is a communist. (And yes, we are totally ignoring his association with me, those in our group, our church the LoCC, and it's Pastor, Pastor Steve, which could just as well imply that since Kenny associates with those who worship Christ, by such association he could also be a Christian and therefore not a communist.).. But by his association with only these three people, Kenny is a communist.
IS THAT ALL THE CHARGES EVAN?
Yes…
WOULD THE DEFENSE LIKE TO ANSWER THESE CHARGES?
Yes your honor. We submit that these charges be dropped since they are based on a fallacy of reasoning. And any charge based on a fallacy, by rule of law, is to be immediately dismissed.
THE DEFENSE MAY NOW PROCEED.
"Your Honor,"
"In his charge, Evan Queitish, makes this statement that defines his Deistic statehood argument……"
"The concept that God created everything and therefore government should be subservient to Him, is sometimes hard for us to swallow but an important point nonetheless."
"Mr Queitish makes this the central argument of his case. God created everything and all things, including government, are subservient to God…"
"MR QUEITISH: IS THAT A FAIR ASSESSMENT OF WHAT YOU SAID?"
"Absolutely your honor…. Government is subservient to God."
Your Honor, as Mr. Queitish has just said, Government is subservient to God… If so, then it must follow that whatever Christian's believe, government should be made with that in mind. If Christians believe in small government, it should be small. IF Christians believe in no taxes, there should not be tax. If Christians believe in getting rid of unions, they should be gotten rid of. I believe if I understood Mr. Queitish correctly, he would not have problems with these scenarios?
"That is correct your honor…"
So, the argument that Even Queitish insists upon, is, that Christians who reverently believe in their values, should have the right to insist those values be also reflected in which ever governments they serve under… I believe Mr. Queitish would have no qualms with this reasoning….
Your Honor, that is correct….
And so, if a Christian believes in something God tells him to do, he is obligated to work to make that government reflect the vision that God has given him… is that not correct?
Absolutely; he is commanded by God to do so…..
So, that were God to tell a Christian that capitalism is not working and God then commands that Christian start a commune, is that Christian also obligated to then work to make his government reflect this vision that God has given him? Is that not correct?

Perhaps.
Would Mr. Queitish also concur, that the root of Christianity, comes as does the word from Christ? And would Mr. Queitish also concur that same Christ to be the Son of God?
Why, yes your honor.
Is Mr. Queitish familiar with the gospel according to Matthew, chapter 19; versus 16 to 30?
Not off the top of my head, but I've probably heard them before.
With your honor's permission, I will no enter as evidence, a passage of Matthew 19: versus 16 to 30. Would Mr. Queitish please honor the court with his reading of the Holy Word?
Certainly: 16 Now a man came to Jesus and asked, "Teacher, what good thing must I do to get eternal life?"
17 "Why do you ask me about what is good?" Jesus replied. "There is only One who is good. If you want to enter life, obey the commandments."
18 "Which ones?" the man inquired.
Jesus replied, "Do not murder, do not commit adultery, do not steal, do not give false testimony, 19 honor your father and mother," and "love your neighbor as yourself."
20 "All these I have kept," the young man said, "What do I still lack?"
21 Jesus answered, "If you want to be perfect, go, sell your possessions and give to the poor, and you will have treasure in heaven. Then come, follow me."
22 When the young man heard this, he went away sad, because he had great wealth.
23 Then Jesus said to his disciples, "I tell you the truth, it is hard for a rich man to enter the kingdom of heaven. 24 Again I tell you, it is easier for a camel to go through the eye of a needle than for a rich man to enter the kingdom of God."
25 When the disciples heard this, they were greatly astonished and asked, "Who then can be saved?"
26 Jesus looked at them and said, "With man this is impossible, but with God all things are possible."
Mr. Queitish, you are familiar with this passage, are you not?
Yes, your honor.
And you accept the notion of the Trinity, that Jesus is part of God, and God is part of Jesus, so when Jesus speaks, God also is speaking. Am I correct in assuming you too share that belief.
Your honor, I am proud to publicly share that belief.
Can you, Evan Quetish, please tell the court what must happen, for this man to get to heaven?
He.. He…. he…. must……. give…up….. his….. worldly….. possessions…. and give…. them…. to…. the ….poor… to follow….. Jesus….

You are correct Sir…
Mr. Evan Queitish has just confirmed that God says the only way this man could get to heaven would be to sell all he had and give to the poor…
Is Mr. Queitish familiar with the rules of an commune? Ie that they give up everything they own, and work for the greater good of their community?
Yes.
And is what Jesus specifically says, which Mr. Queitish expressly said just a moment before hand, that was the same as coming from God's mouth himself… exactly what people do in a commune?
Uhhh,
ANSWER YES OR NO, MR QUEITISH. YOU ARE UNDER OATH.
Yes.
So, boiling everything down, isn't the Christian who starts a commune probably a better Christian, at least in God's eyes, than the person who takes money from other people?
Yes.
And as Evan Queitish previously stated, isn't it a Christians duty to make his sovereign government reflect the vision that God has laid out before him?

Yes, I did say that.
And as Evan Queitish previously stated, isn't Communism a belief extolling the absence of God, so that if Kenny here happens to state that he believes in Matthew 19: 16-30, which Evan previously admitted himself, was uttered from the mouth of God, doesn't his following of Christ's word to the letter, make him then a non-communist?
You honor, the defense requests that this case be dismissed on insufficient evidence, and that new charges of communism and blasphemy be subsequently filed for Mr Evan Queitish, who, is promoting a concept of government that Jesus himself condemned, and who has just charged my client Kenny, to be a communist when he is actually a much better Christian than Evan Queitish ever could be, that is… if we can believe these words spoken by God himself….
MOTION ACCEPTED. CASE DISMISSED ON A FALLACY OF REASONING. KENNY, YOU ARE FREE TO GO. WILL THE BAILIFF AND PROSECUTOR PLEASE STEP FORWARD AND ESCORT EVAN QUEITISH TO THE HOLDING CELL WHILE CHARGES ARE FILED.
Wait, wait..NOOOOO … what are the charges?
PRIMARILY: IMPERSONATING AN AMERICAN…… SUBSEQUENTLY BY MAKING FALSE AND ACCUSATORY STATEMENTS…. BY MAKING UNCHRISTIAN-LIKE STATEMENTS…. BY LIABLE…. BY PRESSING FALSE CHARGES…. BY BREAKING VOWS OF CONFIDENCE UTTERED IN RELIGIOUS CONFINEMENT…. BY SLANDERING SAM LATHAM, MIKE MATTHEWS, ERICA JENNER, ALL WHO SEEM MORE IN LINE WITH JESUS'S TEACHING THAN THE CRAP YOU POSTED….
YOU ARE HEREBY JUDGED, BY THE POPULACE OF AMERICA, AS BEING UNFIT FOR OFFICE, IMMORAL, CREEPY, VISCOUS, UNPRINCIPLED, UNWELCOMED BY SOCIETY, AND A SILLY JOKE OF A MAN. A CLOWN. A FOOL. A SIMPLETON. SOMEONE WHO CONDEMNS ANOTHER THROUGH MEANS OF A CHRISTIAN ARGUMENT WITHOUT EVEN REFERENCING THE BIBLE. EVERYTHING YOU SAY FROM HEREON INTO THE FUTURE, WILL NOW, FOREVER BE JUDGED BECAUSE OF YOUR ACTIONS, FROM THIS PERSPECTIVE.
MAY GOD HAVE MERCY UPON YOU.
Would any American support a law imposed on us by the Soviet Union?
Would any American support a law imposed on us by Communist China?
Would any American support a law imposed on us by Islamic Iran?
Would any American support a law imposed on us by Mexico?
Would any American support a law imposed on us by Canada?
Would any New Yorker support a law imposed on them by South Carolina?
Would any South Carolinian support a law imposed on them by New York?
Would any Delawarean support a law imposed on them by Alaska?
No?
When put in this perspective, the phrase…"it's the law…" rings rather hollow…
It's the law… of what? It's the law of…. who? It's the law decided by whom?…… What reference does this law have to me?
Such is every Americans feeling to corporate law… These laws were applied to the lawbooks without our knowledge. These laws were applied to the lawbooks without our approval… There laws were applied to the lawbooks not in an open environment, but subtlely sneaked in, unannounced, unnoticed, unapproved, unsubstantiated, and unconstitutional…..
These laws that are being upheld, benefit a very thin percentage of people, a razor thin percentage of people. at the expense of the majority…..
Rick Santorium stands up and states we are a nation of law. We follow the rule of law…
Yes, we will follow a rule of law onto which a majority of us signs on to… But nowhere in our contract with America did we agree to follow laws that have not been sanctioned by the Constitution as being legal. Nowhere in our contract with America, did we agree to follow the phantom that corporations were human beings. that corporations had just as much right as people to write laws, get them passed, and then uphold them… as if they were people….
There are times when breaking the law, is better than following it…
If you don't believe me, just ask Jesus.
Senator Hatch's own words….
"We've been down this road before," he said. "In 1990 Congress and the president struck a deficit reduction deal that combined spending cuts with tax increases. Unfortunately, while the tax hikes remained, the spending restraint did not, and our debt has marched higher."
The Reality: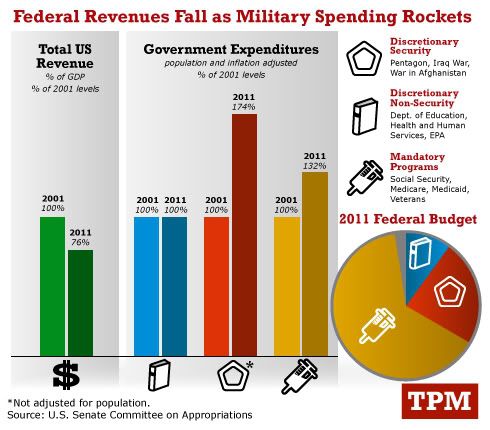 Courtesy of TPM
So if you knock off the 74% overspent on both wars, and knock off the 32% overspent on the Medicare Medical Profit Enhancement Act signed by Bush in 2003, spending is flat relative to GDP.
Revenue isn't… Hatch says it worked great then… As reality shows, the only difference between then and now, is we aren't taxing enough… Any Republican who says we are taxing too much, is like Hatch, a big, fat liar….
Poor Roger Clemens: Apparently it's more of a crime to lie before Congress, than it is for a member of Congress to blatantly lie on CNN to the American people?
Did he just say (1:00) "although the tax hikes remained (uhh, is he so old his memory skipped over the Bush tax cuts?) … our spending cuts (see above chart) did not?
Caught in the act, Big Fat Liar…. Got some water to pour on to your pants?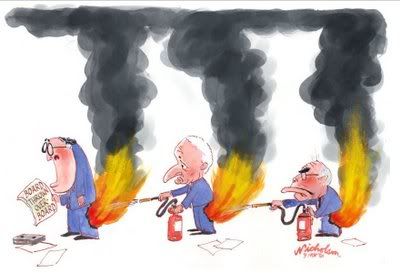 Image Courtesy of Cape Cod Living
It is such a great time. The cold front has passed, warm moist air flowing in, misty rain, not enough to get you wet, but enough to wake you up as it dances across the face. In it one can feel the snow coming two days early… For a weekend night, outside it's peaceful… Those with money, have finished shopping. Those without, are waiting for that last check before the holidays…
The annual tradition of trading favorite YouTube'd carols over the internet, has begun in earnest… Strains of Mozart, Celtic Women, Cat Stevens, Bon Jovi, Metallica, and tons of favorite carols by assorted artists, have caused all the stress, pain, heart attacks, symptoms of short breathing,……….. to melt away somewhere into the distant future, as we float back into all those happier times as we remember fond memories of our past……..

Courtesy of All American Patriots

Courtesy of Pat Dollard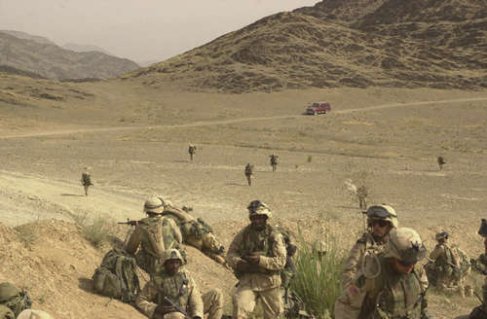 Courtesy of Theodore's World
Things aren't so nice for 100,000 plus Americans now fighting in Afghanistan. Things aren't so nice for their families, friends, and lovers back home,… now that things have really heated up over there….
Take a second: Imagine you're a Taliban fighting this foe invading from a very distant land. Imagine the hope, and shot in the arm a headline like this from the United States, would instill in you upon having it read to you. Imagine how quickly its words would resonate in your blood, and how less inclined you would be to throw in the towel against overwhelming odds? Imagine if you had rounds of waterproofed AK 47 ammo hidden in your well, how inclined you must now be to pull them up, and lay in wait for an American serviceman, any American serviceman, to come close enough to fire a killing shot.
That Headline….
Republicans Shoot Down $700 Military Appropriations Bill Funding War in Afghanistan. Bill Not Passed.
Republicans just aided and comforted our enemy…. Can you hear the Taliban cheering?
It's the holiday season;  I'll be honest.
David Anderson: you served. How can you stomach supporting the Republican Party when they refuse to fund American servicemen in combat?
Frank Knotts: How can someone with your passion for all that America has stood for, still call yourself a Republican when they play games with Americans living and dying for our shared values?
Hube:  What gives?  Where is the line across which the Republican Party stops supporting America, and the Tea Party begins to represent the Conservative's cause?
Tyler Nixon: How can any ex service man, support the party that is so self centered, they have no clue of how their vote to, not fund the war, emboldens our enemies?
Kilroy of Delaware: What kind of political party would play with funding for troops in active combat? How can that be tolerated?
Oh, well, it's not skin off my teeth. It's your party… do what you want. I don't care… But I'll tell you this… This nation needs a little old one horse Tea Party for this one reason alone: so conservatives have somewhere else to go without crawling on their knees to suck up to the moral backruptiveness of the Republican Party, that's why…
Oh, well, I've said too much already. It's not my problem. I just think that:
Our servicemen deserve better.
Conservatives deserve better.
Our republic, the United States of America, deserves better.
Conservatives: isn't it way past time to switch your parties affiliation?  It's the holiday season!  What better gift to your kids and grand-kids  could you possibly give?
It's clear as day.
When you have no engine in your car, you have to put one in… When banks aren't lending, when the private sector is incapable of spending, the government has to..
It is called deficit spending. It's been done before. Whereas we suffered a horrible Great Depression, Sweden emerged from theirs in 1934 by using just such a Keynesian approach towards deficit spending. While America suffered through dust bowls, "Grapes of Wrath", Hoovervilles, soup kitchens, and one out of every four workers unemployed, Sweden was thriving and its citizens were living quite comfortably.
America finally… five years later, had no choice but to follow suit after the Japanese bombed Pearl Harbor. We too spent money we didn't have and guess what? From 1939 to 1941, U.S. manufacturing shot up a phenomenal 50 percent!
So what happens to those people who have no choice but to work, when the government gives them a job? They spend…. soon,… more people have to work… who spend… so even more people have to work,… who spend … so even more people than the more people spending money previously, have to work. … and they spend.
Republicans clamor we need more jobs… Mike Castle even hands out a giant check he voted against! LOL.. But they are all lined up against the very engine that brought us out of The Great Depression… How silly is that?
They say… we'll owe sooooooooooooooo much money… Hello…Excuse me? Uhhh, have you ever bought a … house? Don't you personally owe soooooooooooooooo much money? A $200,000 dollar house cost over $455,000 by the time the last payment is made. But…… how long would it take you, forced to spend more than you currently make just to live, to save $200,000 cash just to buy that house outright?
Right…. you couldn't…
The same principal applies to economics. If you need to spend money for jobs right now…. and don't have it… when and where will those jobs come from?
They won't. Duh.
Therefore when Bonini says "Delaware spends more per person than any other state, excluding Alaska and Hawaii…" and that "the No. 1 employer in Delaware is the state itself, and the number of people employed by the state has doubled in the past 12 years" … right now we should be grateful… not troubled. Because we too are making some of that money those people are spending.
When he says…. "Tough economic times have prompted people to get involved in the political process," it's hilarious…. Especially when you look at this… on the Republican side… THEY ARE ALMOST ALL MILLIONAIRES…. (C'mon… It's Delaware… Even if you're Republican you gotta laugh)…
But, when he says … "The fact that people are making tough economic decisions in their personal family lives is bringing attention to the fact that the government is not," it shows he doesn't understand government's role in the economy. It unfortunately shows us all that he doesn't either read, or understand, American history.

And… that is what makes him a dangerous person to put in as our State Treasurer. He's a great guy, and I certainly wish him well, but now is just not right time for someone who does not understand deficit spending to be running our state's Treasury. Thirty years from now… based on my best estimates…that will be his time.
Duffy is God's answer to a prayer.. I miss the old days of blogging when we were debating principals instead of people… Duffy has stuck to the old line of debating principals with facts, and that is what makes him special in the eyes of bloggers everywhere…
Since the passing of Steve Newton, he has been the only one to challenge me in any argument, and usually some pretty good stuff comes out of both sides during the exchange… I have respected that.. Cause once again, opinions mean dick. Facts are what we steer by.. It is my hope that in responding to his challenge that an answer may make itself apparent.. Who knows? It may not come from me… But if I'm the catalyst for bringing it out in the open, then… none of this was in vain..
Why I like to debate Duffy is simple.. Neither side, he or I, is concretely set in their opinions… We accept it when the other side makes sense… I usually go into such debates having no idea where they'll end up… I hope the rest of you enjoy the ride as welI….
That said..
Duffy leads: Wall Street's problems were caused by Fannie and Freddie loaning money to people they knew couldn't pay and moreover, forcing banks to lend money to people who couldn't pay. That was not deregulation but misregulation
kavips rebutt's:Uh… Mr. President. That's not entirely accurate.
First off, the Community Reinvestment Act of 1977 was developed for, and locked in on, urban developmental areas and had no part of the subprime boom, which primarily occurred out in western desert regions where owning 4 to 5 investment homes was normal… Those homes were overwhelmingly funded by loan originators NOT SUBJECT to the act… We all know the crises was not because people couldn't afford a payment on their house. It came about, because with no occupants, people could not afford the payments of 4 to 5 houses….. Instead of one loan per borrower turning up in default; four to five were.

Second off, The housing bubble reached its point of maximum inflation in 2005.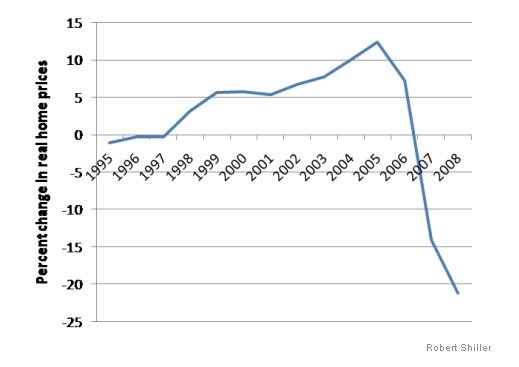 Courtesy of NYT
Third off, During those exact same years, Fannie and Freddie were sidelined by Congressional pressure, and saw a sharp drop in their share of loans secured by the Feds… Follow the dotted line on the very bottom of the graph…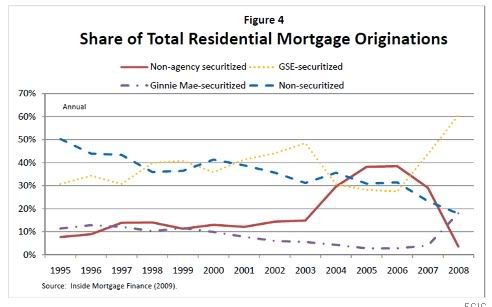 Courtesy of NYT
Fourth off; During those exact same years, private secures, like Delaware's own AIG, grabbed the lions share of the market.


Courtesy of NYT
Remember these graphs for later on when I discuss the results of deregulation, versus regulation… But like it or not, these graphs conclusively show that private insurers, who thanks to Marie Evans, we now know were deregulated by Phil Gramm in the 2000 Omnibus Bill, were the primary cause of the worlds financial collapse.. Probably put best by these words of AIG's spokesperson, who when asked why they didn't have sufficient funds to cover losses, said point blank, "We were deregulated. We were no laws requiring us to keep any funds, ..so we spent it…"
Duffy leads: The loosely regulated hedge funds escaped this mess largely unscathed. Why? They can't count on a bailout like the big banks. The Too Big To Fail banks were counting on a bailout (not unlike the S&L bailouts which started on the Republican's watch) and they got them.
kavips rebutt's:Uh… Mr. President. That's not entirely accurate. I agree that the hedge funds did survive better than the banks. Not because of bailouts, but because they sold short during the crises and made billions while firms closed and people got thrown out of work. There is nothing wrong with that; I did the same. In fact close readers may remember my warnings that the crises was impending almost a year earlier. Very close readers may remember my telling them exactly when to sell, and at what point the stock market would rebound… I must say: I called it rather well.
"Hedge funds were not in my understanding, at fault in the credit crisis," said David Ruder, former chairman of the Securities and Exchange Commission. "At the most what they did was to sell securities when some of their investments were declining and they needed to have liquid funds. They were not the architects of these problems."
De regulated hedge funds are not the issue… De-regulated, excessively leveraged, mortgage securities, are a different story however… They, not the banks that held them, are the cause of the crises…Years from now, when academics search for causes of the stock market crash of 2008, they will focus on the pivotal role of mortgage-backed securities. These exotic financial instruments allowed a downturn in U.S. home prices to morph into a contagion that brought down Bear Stearns a year ago this month – and more recently have brought the global banking system to its knees.
Where you err is when you state that banks too big to fail, assumed they would be bailed out… By implication, you say imply they failed from squandering money, and wanted the bailouts.. But your tax dollars didn't flow directly to the bottom line.
The roughly $200 billion the Treasury Department has handed out to battered banks was swapped for a special class of stock that pays a 5 percent dividend (rising to 9 percent after five years.) As of April 15, the Treasury had collected about $2.5 billion in dividend payments on its investment.
So in that sense, the bailout money represents an expense for banks. That's one reason a number of banks have said they want to give the money back as soon as possible.
You say big banks were counting on a bailout, and they got them? That didn't happen to these banks. New Mexico, Georgia, and Florida each lost a bank just last Friday. That brings to 8, the number of banks failed in June. Unfortunately if a bank is failing, it can't bet on itself to fail, as can a hedge fund.
Duffy leads: Banks have successfully lobbied to get their losses absorbed by taxpayers and gains are kept private. How nice for them. They felt comfortable making insane gambles because they knew they'd be bailed out. Most of them were right. Also remember that it was Bill Clinton who tore down the wall between retail and investment banking. The idea was to give banks more stability as they typically perform as exact opposites in bull and bear markets. (FWIW, I think that was a good idea and I can tell you first hand that two of the Fortune 100 banks I worked for were carried by retail banking in bear years. They may not have had bonuses those years but they didn't have layoffs either)
kavips rebutt's:Uh… Mr. President. That's not entirely accurate. The idea is that the banks made bad decisions knowing taxpayers would bail them out is the issue that is inaccurate. For the record, I have no qualms that it was the Clinton legacy who tore down the wall between banks and investment banking. Like you, I feel it was a good idea to do so… Again the problem was not primarily with banks making loans to people who could not pay.. Although, it was as late as October 2009, when I was made aware of one private Bank in Denver still exaggerating income to make loans look good enough on paper to get approval of securitization. What caused the collapse was the leveraging of those loans as securities, so that as the housing market became overextended, and the ARM jumped past the low cost opening years, the damage was 100 times worse because of leveraging. What made the collapse criminal, was that the insurance most financial institutions had bought from AIG, to cover such an improbable event, had already spent by that companies executives, out on bonuses to themselves. What made it doubly criminal, was that when they received government dollars through a taxpayer bailout, those same executives assumed it was to first go towards paying their bonuses again. However, very recent events may give some cover to the argument that some collusion was implicit in the bailing out of Goldman Sacs and AIG… Basically, once bailed out, AIG paid Goldman Sacs for shares twice as much as they were worth. The documents also indicate that regulators ignored recommendations from their own advisers to force the banks to accept losses on their A.I.G. deals and instead paid the banks in full for the contracts.