You are currently browsing the category archive for the 'Paul Wolfowitz' category.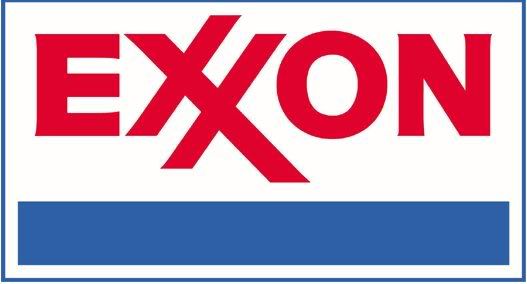 This is just so rich…  It is what is wrong with America encapsulated in one tiny story?
Remember those silly people wearing red and holding up signs that said "Drill, Baby, Drill"? Remember our local political candidate who stood up to argue we should be drilling oil on the beach at Rehohoth? Remember the huge push to open all environmentally sensitive areas in Alaska and off Florida immediately, so oil companies could scoop up rights?
We needed it desperately then… or so we were told… Not everyone agreed or course…
So what's happening now? Courtesy of WDEL and CBS news, we see that oil companies aren't drilling any more…
But despite making record profits, today, oil companies are drilling on less than one-third of the acreage in this country that they have the rights to.
The answer given by those who cannot be trusted? "The leases aren't being used because there's probably no oil there," said Felmi, the chief economist with the American Petroleum Institute.

The true answer is different. A recent U.S. Government Accountability Office report suggests otherwise. Bottom line: oil companies only "develop leases when it is most profitable to do so."
"There are clearly oil and gas resources that are undeveloped in some of the existing leases," said Frank Rusco, with the GAO.
The Department of the Interior estimates 68 billion barrels of oil lie in areas already accessible to drilling in the Gulf of Mexico and Alaska. But today, nearly half of the existing rigs sit idle.
Yes, half of the EXISTING rigs sit idle…. Were we schmoozed? Obviously.
The oil industry, which made nearly a quarter of a trillion dollars in profits in the last two years, an all-time high, argues that its hands are tied to shareholders. Bullshit.
When Exxon-Mobil's earnings last year were a staggering $45 billion – the largest corporate profit ever. and while Exxon is increasing its spending on oil production by $3 billion, it is pumping over 10 times that – $35 billion – back into its stock, shareholder dividends and cash reserves. At a time when America needs more energy, needs more oil, Exxon is raking in record profits and stashing away $35 billion.
Todays reality renders moments like the cheering at the Republican National Convention virtually meaningless – at least until Exxon decides the price is finely high enough to "drill baby, drill"..
Anyone who stood up to argue in Exxon's favor last summer… can NEVER be trusted again….They are bought out. They are just too stupid and don't belong in government….
They should remain at home, clutching forks and knives… to eat their bacon….
Hi, this is an open letter to those at Quantico who have the unfortunate task of monitoring me. Yeah, I know that I am the most boring case you have had to deal with, but, orders are orders.
I hope in the short time you have been impressed by how much I love this nation, how exciting it is to see it grow. I know many of you had preconceived notions about bloggers, particularly those who disagree with your commander in chief, but I hope over time, you have changed your opinion.
As you know, I am a human, and have to deal with human issues…..such as needing more money than I have to raise a family. But still, life is good when you suscribe to a simple code: Duty, Honor, Country.
That is what I want to talk to you about…..You have jobs to do and you have been told that doing such will benefit our country. Hopefully you have come to understand that I love this country as much, if not more than you do…….. That arguing for a better way is not destructive to this country's interests.
I guess the difference between you and I is that, as someone who himself must use people to accomplish my means, I can see when others are doing the same. It is one thing to do what I do in the context of making money, and sharing it with those who work for me. For when I am successful, so are they. But it is far different for someone to delude others into giving all, and then taking it for himself and disappearing.
As you have so sworn, you are there to defend the Constitution. As a matter of fact, that is why I am here as well. Following orders, makes you loyal to your commander in chief… That is fine except in this rare case. But what if …….he is not pursuing America's best interests, which are those outlined in the Constitution? Do you still have a duty to protect the reputation of our president, or then does it become your duty to honor your country?
Most of you, who hail from a rural beginning, know what it like to take a walk in the woods. Most of you would give anything now to be back home, wandering around your homesteads. So in a sense we are working on the same line. You are working to keep America safe from external threats….That is your job and you do it well. Me, and those like me, are working to keep America safe from internal threats, often more dangerous in the long run, than those outside the country.
One must fight a bar bully and cancer in different ways. Being tough helps in a bar fight, but being sensitive, knowing exactly where the cancer is, can save ones life in this other fight. Both fights require great courage……
I know as youthful persons, you have the belief that you need to channel peoples attention away from what you are doing. You need to watch us in secret. But think for a minute of the real reason and of whom you are fighting for……Your commander in chief, or you mom and dad, brother and sisters, family and friends?……..
If your leaders actions endanger their safety, are you helping the right side?
Just questions only you can answer……But I hope as you plod through my boring epistles and phone conversations, that you keep in mind that sometimes , those in power can go a little too far off center for this country's own good……..
And when something leans to far and starts to fall, it takes quite an effort to straighten and right it up again………..
Just keep it in mind, that's all……