You are currently browsing the category archive for the 'Patriotism' category.
Tom Gordan has a chance to show what he is made of.  If he comes down against Abbot's developer, Frank Acierno, we will know he is the real thing back in action supporting the wills of residents over the wills of  Pam Scott's friends   Briefly here is the deal. On one hand you have:
Developed floodplains.
Horrendous traffic intersections.
Change in the actual character of the Community
Shopping Center across from church and school
On the other hand:
More money for Frank Aceirno and Rich Abbot.
You know who is for it; here is a list of those who are against it….
City of Newark; City Government
Holy Angels  School and Church
McDonalds Main Street Newark
State Rep. Mike Ramone
State Rep. Paul Baumbach
State Rep. John Kowalko
State Rep. Edward S. Osienski
State Rep. Joe Miro
State Sen. David Sokola
Windy Hills Community Association
Every single human being whose commute takes them through Possum Park intersection.
This is a healthy reminder as to why we have democratic government.   The tract  includes some nice forests – a 60 acred piece that is
almost totally wooded and has WCC frontage and 2 blue line streams with
forested buffers. All in all some great habitat.
The perpetrators are attempting to sneak through a rezoning of  a piece of property considered green, consisting of  protected resources – eg. Critical Natural Area, Creek, Stream, Floodplain, Wetlands, Steep Slopes, and Mature Forest and have it rezoned into Regional Commercial. Once that rezoning is complete, anything can be done to that property at any point into the future, no matter what the current assurances by the developers are.  With this month's rezoning if it takes place, in 10 years, with a more favorable administration,  a hot, drippy sex club could be built on that property. Who knows!
However, a wall of bipartisanship  has swelled up against this project. Every one, Democrat,  Republican, Independent thinks it is a bad idea….. This again is the classic tale of people versus  big money.
We know who should win; but we don't yet know who will win….
Call Tom Gordan and let him know.  We had an election.  Developers don't run New Castle County any more.
In an effort to blunt the comparison of dead Americans by guns to say dead Japanese, dead Brits, dead Germans, the NRA has said things in America "are not that bad. Stop comparing America to civilized countries! Compare America to the "real world" it insists…
Just for the record here is why. In countries that do control guns in some way, the deaths per 100,000 are low.
Japan, has a 0.07 per 100,000 ratio.
Britain, has a 0.25 per 100,000 ratio.
Germany, has a 1.10 /100,000
In our country, which the NRA lets everyone do whatever they want, our ratio of gun deaths to 100,000 is…….
But as they teach you in beauty school, if you are ugly, hang with someone who is uglier than you. No one will notice.
The NRA wants us to compare ourselves with countries(ratios per 100.000 in parenthesis) like … El Salvador(50.36), Jamaica(47.44), Honduras(46.70), Guatemala(38.52)…. "See, these are bad countries", says the NRA. "We don't need to regulate guns yet in the United States."
Question is this? Does anyone else think it is not cool we are comparing ourselves to former Banana Republics instead of the top civilized societies around the world? It's like saying we should all be emulating Lindsey Lohan instead of Paris Hilton…..
When I was young, and I haven't been able to find it, we were forced to read a short story about Death Valley. It was supposedly taken from a diary found next to stripped skelatons, that told of a party lost in the desert, which found an oasis, drank the clear cool water, then got poisoned because it was toxic with arsenic…..
That is what the Tea Party has done for the Republican Party.
Had the Tea Party never been formed, there is a good likelihood that Romney would now be the President-elect. Think about that for a minute. Everything Romney was pummeled for, came from the Tea Party contingent. If a nice man had simply stood up, with Obama's economic record, that nice man might have won by default. But, every Tea Party issue the Republicans took on, generated more voters against that plank, than it did for.
No taxes; More voters think taxes should be raised on the wealthy.
No Abortions: more voters think the government should continue to make contraception free.
No Government: Hurricane Sandy showed what a disaster that would be.
No Evolution: More people believe science over politicians. Evolution and Global Warming are real.
Put Religious Fanatics in Control: More Americans feel that is too risky.
As a result, Obama won by the 6th largest landslide in American history. People really, really, really, really, really, really, really, really, and unequivocally, hate the Tea Party.
I've always said the Tea Party was on the right track. Only difference between the two of us, is that they blame government for being in bed with corporate henchmen, and I blame the corporate henchmen for seducing the politicians and infiltrating government. On that and views on science, we differ.
But, they blew up. Glenn Beck, blew up. Rush Limbaugh, blew up, Christine O'Donnell, blew up. Rupert Mourdock, blew up. Todd Akins, blew up. Ann Coulter, blew up. Michelle Malkin, blew up. Especially karl Rove on Fox News… blew up..
There is a reason some people are the last to get picked on a pickup team. They are creepy. And that is todays Tea Party…
The Tea Party is the significant reason Congress today is divided. It is impossible for Republicans to get any majority in the Senate, because the Tea Party sets every one against them.
This metaphor explains why. Imagine if instead of winning Germany in 1932, the Nazi Party was just a minor party in the Reichstag. Assume they had one plank in their platform: Banish all Jews. Assume they were aligned with the Republican Party of Germany because it was small, and Jews were a big bloc of the German Democratic Party… Because the Republicans needed the Nazi's to have a majority, they entertained their notion of banishing all Jews. The Republicans griped it was a necessary evil that had to be tolerated, and longed for the day, it would die on its own… But because of that one embarrassing group, the whole Republican Party kept getting bashed in every election, getting smaller, and smaller, and smaller, and smaller, and smaller…
Finally they eject the Nazi's who quickly die from lack of oxygen. Upon the next election, Republicans make great gains. You see, people weren't real happy with the Democrats either, but as long as Nazi's were in the Republican Party, the Democrats were the lesser of the two evils….
The Tea Party Congress, the soon to be historical name for the 112th Congress, will have the notoriety of being the worst Congress held in public esteem, ever since public esteem was invented back in the 1940′s. An approval rating of 9%. 9%. That is what the Tea Party did to government.
The fiscal cliff today drags on. Because as Obama put it so well today, the Tea Party won't compromise. No surrender is their motto, which may sound great if it is the same philosophy as the rest of the country's, but it isn't. We are witnessing the childish two year old tantrum of a immature group that can't get everything it wants. Like a two year old child, it sits down on the Capitol floor, and screams, screams, screams, screams, screams, screams….. Like that two year old child, because no one comes up and kicks him in the head and instead everyone tries to plead with him to stop, he thinks he is doing the right thing!
As I said, it was the Tea Party that destroyed Republican chances at the White House, and kept them from taking the Senate. How much longer will the Republicans try to bargain with this two year old?
Perhaps they could find some Arsenic to put in its baby bottle?
The administrative office in the Delaware Department of Education is trying to keep up with all the paperwork it is being fed. It is failing. If the Delaware Department of Education were to receive a grade, it would not be a passing one…..
The state of Delaware administered state "pretested" in math and ELA late Nov & early Dec…. then in a surprise delivery FedEx'd to the schools, they finally received bubble sheets! (Bubble sheets are the answer forms where you fill in the circles for answers A<B<C<D<E..) They arrived Monday this week, two weeks after testing. Students were then given the tests they had previously taken and told to bubble in their responses. These bubble sheets are dated 9/01/2012. Students then bubbled in their Nov 30 responses today. These tests will be part of each teachers component V evaluation.
Obviously the DOE purchaser/controller thought the answers came with the test packets… "I didn't know they'd charge for the tests and then charge extra for the bubble packs? They never used to before we went with this (use this one only) corporate supplier…."
(Of course they'd be separate! What part of "We Profit Off Of Education" don't you understand?)
Now pretend you are a student. You actually like learning. You get pulled out of instruction to take a test. Ok, you live with that. Then you get pulled out again, to fill in the answers because you were not given the proper tools the first time. Put yourself back 20,30,40,50 years. How many of you, since obviously the entire test was a joke anyways, would fill in all "A"s" to get it over with?
I would.
So, was this entire thing arranged to force test scores to be low, enabling the DOE to fire anyone who doesn't support them fully? It actually is a good idea if they thought or it. What a brilliant way to get rid of the DSEA. "Sorry, your scores are a zero. You're fired…."
I doubt that. But, either way, the signal sent to every student who had to retake the test, was that our schools are incompetent.
Anyone familiar with corporate philosophy readily understands what is happening. In corporate takeovers, you destroy, then you build up. Often, you go bankrupt.
So Jack. some advice: here is what you need to do..
Have every teacher drop a line to the DSEA expressing their frustration and recommendation.
In Dover Downs, a one day meeting with every teacher in the state. Special holiday for kids. Early February at the latest.

"Teachers: We are here because the corporate system is not working. There are good elements that we want to keep. How can we form a union between teachers and corporate sponsors, so everyone is covering the backs of the other? We need this fixed. We need you to do it".
Let the top ten best responses to the questionnaire each give a 5 minute talk…
Then let the discussion begin and sit back and try to find a broad solution that accomplishes the mission. Which is? To teach kids.
Be prepared to scrap excessive testing. Be prepared to scrap evaluations. From what I hear that is sucking time away from teaching. Be prepared to incarcerate bully students, without parental approval.
Just some ideas.
But if you don't bring on the teachers in your race to the top, it won't fly.
Many of the same players behind the John Kerry Swiftboating  incident, are also behind the attempt to do so to Obama.  However, America is wiser.
The cast:
E. Mark Braden…..  chief counsel for the Republican National Committee. since leaving, he has represented numerous Republican-related political causes….
Michael Smith…..  Republican political consultant, also was involved in group called Making America's Promise Secure, and Majority America.
Carl Lindner……  backed numerous conservative causes – including the original 2004 "Swift Boat" campaign against John Kerry.
Greener and Hook….. conservative propagandist widely known for sponsoring wacky off beat conservative morons. 
The Trailblazer Group…… founded by the deputy campaign manager of  Palin/McCain, and the Director of Operations for the 2012 Republican National Convention in Tampa.
The attempt by these high powered Republicans is to protray the Obama campaign as weak  on leaks.   However, truth is Dick Cheney caused more leaks in one month than have occurred over the entire Obama presidency.
Note:  all proper news organizations have disavowed all claims being made in the video, determining it to be…"wishful fiction"……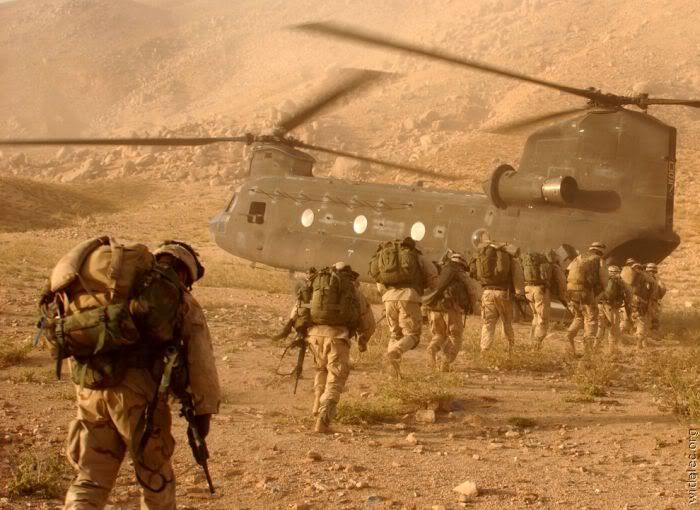 Photo Courtesy of US Marine Corp
Today is Armed Forces Day.  There is a parade in Newark to mark the occasion.  Take time to whisper a thank you to all who have served, past, present, and future.  I could say much more, but what's the point.  I've already said, all that can be said. Just a heartfelt thank you will do…….  Words fail when emotion is real.
When your mom gets cancer. You don't hate your mom. You hate the cancer.
Likewise, it was hard not to like the German people during WWII. It was easy to hate the fact that they were trying to kill you.
And so it is with Republicans… 99% of them are just like us. They too love their country; they too want it fixed; they too are angry, frustrated that events are not moving at fast-forward..
They are wonderful people; who also, happen to be Americans. We can never forget that if we were together in a bar with beer, wine, and spirits flowing like milk and honey, we'd all have a "gay ole time" (Flintstones' reference) …
We want the same things, and we should be working together on fixing America… but we can't….
Because of the Cancer…..
That cancer is not necessarily the Republican Party, but it is, the force that IS currently manipulating the Republican Party. That cancer is not a single person in the Republican hierarchy… It is instead that revision of the old cancer, that originally was against recognizing new states into the Federal Union. It is that old cancer that kept slavery legal for thirty years beyond when it should have been eliminated. It is the revision of that old cancer that kept blacks as second class citizens across the South. It is the cancer that fought against giving the Negro their Civil Rights. It is that cancer that denied Tobacco caused cancer. It was the same cancer that encouraged the killing of 4 students at Kent State, to teach those dirty hippies who listened to the Doors, a lesson they wouldn't forget. It is the same cancer that denied the process of evolution, denied birth control, denied NPR, and ran rampant against all evidence of global warming…… Each time; they were wrong.
It is the same cancer that blew up a building in Oklahoma City.
It is the same cancer that fired bullets into working men and women who were refusing to work, until they got a raise…
It is the same cancer that took out Gabby Gifford……
With all these offenses, it is easy to point your finger and say, "Damn you Republicans.." It is in fact, way too easy.
But is not the people voting Republican who are to blame… They, like the German people, are bystanders. often gaping wide eyed when shown the truth, of what their support for the force of evil did to innocent men and women.
It is easy to turn all Republicans into demons if you don't talk to them. But listening to them talk, (and we're talking real people here, not their David Korsch's) it is very easy to find common ground.
That common ground is this: sure, you tax the wealthy, and we'll cut spending and together we'll have high revenue with less expense, and be out of this mess in no time….
This is what every card carrying Republican is telling me, that is of course, if they don't subscribe to the "cult-like" Republican meetings…. They say: "tax the fuckin' wealthy; it won't affect me; Just make sure that extra money is not wasted but is used to pay down the waste we already spent!"
Democrats have already offered to cut Medicare, Social Security, Defense Spending, all those things dear to their heart… So the problem isn't them.
The problem is with the Republicans, who have balked on the tax issue, especially when it comes to raising taxes on millionaires… yet they have no qualms raising taxes on the middle class and poor. Republicans have shut down the Federal Government four times this year. Four times! They did so each time because the obvious was about to happen. WE were about to get a consensus among the rational members of both parties on how we were going to raise taxes and cut expenses (at the same time) which would bring us into line.
They pulled out of negotiations and said: we will not raise taxes one penny… and also, we will not do any business either in the House or Senate, until the Bush Tax Cuts are permanent.
And that,in one sentence, is why nothing gets done.
It's as if a terrorist broke into your workplace. Under gunpoint he straps C4 to several of your firm's employees, and starts firing his gun out the window to get everyone's attention….
Rule Number 1: You don't negotiate with terrorists.
That is the problem Obama and the rest of America is faced with, raising this question:
Do we attack (shut down government) and later clean up, or do we negotiate something we can both live with?
What do you do with cancer… Leave it? live with it?
There's your answer to today's political gridlock.
Removing all Democrats will be like having the Brits flee France across the channel, leaving the Nazi's to run France without contention….
Removing all Republicans will be like marching triumphantly into Berlin.
It is pretty obvious who is the cancer and who is not. WE, THE PEOPLE, can't let it linger any longer. The cancer must go, preferably without killing its host in the process…
This was uttered in response to calls from Republicans that the call for a tax on millionaires was the initiation of class warfare.
Funny.
It's like Republicans shot their own children, and when the police came with guns drawn, started taunting them as murderers.
Republicans only, only, and only Republicans are guilty of class warfare.
This is not conjecture. There is proof……
Truth is, since Republicans came to power, the rich have done better… Better at the expense of the upper middle class, the middle class, the lower middle class, and those below the middle class.
Four classes of people have had their lives go from better to worst under Republican policies….
But, during the Clinton years… every class of people got better off, as each year under a democratic administration passed by….
The bottom layer was better off at each years end, than when that year first began.
The lower middle class was better off at each years end, than when that year first began.
The middle class was better off at each years end, than when that year first began.
The upper middle class was better off at each years end, than when that year first began.
And the upper crust, the upper class, the top group of people including millionaires, billionaires, and trillionaires, were all better off at each years end, than when that year first began.
There you have it. Proof that Republicans practiced class warfare; Proof that the Democrats don't..
You can lie, cheat, scream, scold, squeal, rant, gnash your teeth, rent your clothing, prostrate yourself before your lover, and drink lots of beer. It still won't change the math…
Americans do much better when taxes are higher on millionaires and on capital gains…. The higher the taxes, the better off are all…….
Always have; always will. Now is the time to push tax rates up to where they were in Ronald Reagan's era. 50%. Republicans seemed to like the math… then….