You are currently browsing the category archive for the 'Obama' category.
By now, everyone knows the Republicans are the ones who created the sequester.  So let us look at what they did to us,here living  in  both the first state and second smallest state.
If sequestration were to take effect, some examples of the impacts on Delaware this year alone are:
Teachers and Schools Delaware will lose approximately $1.4 million in funding for primary and secondary education, putting around 20 teacher and aide jobs at risk. In addition about 2,000 fewer students would be served and approximately 4 fewer schools would receive funding.
Education for Children with Disabilities: In addition, Delaware will lose approximately $1.8 million in funds for about 20 teachers, aides, and staff who help children with disabilities.
Work-Study Jobs:Around 150 fewer low income students in Delaware would receive aid to help them finance the costs of college and around 50 fewer students will get work-study jobs that help them pay for college.
Head Start: Head Start and Early Head Start services would be eliminated for approximately 100 children in Delaware, reducing access to critical early education.
Protections for Clean Air and Clean Water Delaware would lose about $1.1 million in environmental funding to ensure clean water and air quality, as well as prevent pollution from pesticides and hazardous waste. In addition, Delaware would lose another $359,000 in grants for fish and wildlife protection.
Military Readiness:In Delaware, approximately 2,000 civilian Department of Defense employees would be furloughed, reducing gross pay by around $7.6 million in total.  Army: Base operation funding would be cut by about $0.6 million in Delaware.  Air Force: Funding for Air Force operations in Delaware would be cut by about $1 million.
Law Enforcement and Public Safety Funds for Crime Prevention and Prosecution: Delaware
will lose about $83,000 in Justice Assistance Grants that support law enforcement, prosecution and courts, crime prevention and education, corrections and community corrections, drug treatment and enforcement, and crime victim and witness initiatives.
Job Search Assistance to Help those in Delaware find Employment and Training: Delaware
will lose about $86,000 in funding for job search assistance, referral, and placement, meaning around 3,230 fewer people will get the help and skills they need to find employment.
Child Care:Up to 100 disadvantaged and vulnerable children could lose access to child care, which is also essential for working parents to hold down a job.
Vaccines for Children: In Delaware around 380 fewer children will receive vaccines for diseases such as measles, mumps, rubella, tetanus, whooping cough, influenza, and Hepatitis B due to reduced funding for vaccinations of about $26,000.
 Public Health Delaware will lose approximately $86,000 in funds to help upgrade its ability to respond to public health threats including infectious diseases, natural disasters, and biological, chemical, nuclear, and radiological events. In addition, Delaware will lose about $330,000 in grants to help prevent and treat substance abuse, resulting in around 400 fewer admissions to substance abuse programs. And the Delaware Division of Public Health will lose about $70,000 resulting in
around 1,800 fewer HIV tests.
STOP Violence Against Women Program Delaware could lose up to $19,000 in funds that provide services to victims of domestic violence, resulting in up to 100 fewer victims being served.
Nutrition Assistance for Seniors: Delaware would lose approximately $201,000 in funds that provide meals for seniors.
Delaware loses 15.1 million at least in funding forever if the sequester goes through….
Not only is that money lost, but the ripple effect impounds and deepens that loss.  With every loss of a government job, there is a loss of a .67 of a private sector job….  The predicted loss or 700,000 jobs in March will be accompanied by 469,000 in the private sector….
Roughly Republicans driving us over the cliff, will put another 1.2 million Americans out of work…. again…..
And if you read Republican blogs like this one, they are laughing and laughing at how bad they are going to hurt America, how they are going to teach us all a lesson because we didn't vote for their billionaire president…..   They are smirking over the hardship and suffering everyone else will be living…
The Dow Jones fell 216 points or 1.6%.
Because of no new news on any movement by the Republicans in regards to the sequester.
As someone who has given and taken myriads of academic tests, there is a standard rule. Don't concentrate on the topic; concentrate on the tester. Meaning that if you know how a test is graded, you can outsmart it.
Here are some examples… First , math.
There are many reasons why students equipped with all the necessary math knowledge don't always score well on the SAT math section, but the main one is unfamiliarity with the exam. Just like any teacher, the Collegeboard employs several tricks to throw students off and reward those who have studied more and have paid closer attention to the details of the exam.
Questions that may not actually be that tough, but a scary graph or new technique will have several students saying "I'll skip this one and come back to it later…". If there is a very tricky or intimidating problem towards the beginning or middle, odds are that the question itself is pretty simple, but Collegeboard is attempting to frighten you away from the question.
Since often the underlying math concepts aren't too challenging in and of themselves, Collegeboard often employs confusing / tricky language to get students to solve for the wrong variable, pick a related (but incorrect) answer choice, or miss out on a crucial piece of information…
The impulse is to start "doing math" as quickly as you can in this timed environment, but unfortunately the Collegeboard knows this and they will trick you if you don't manage your time to thoroughly read the question and understand what is being asked.
On the Written, here are how you beat the robot scorers….
"Use "plethora", and "myriad" and 5 other big words.. Don't be concerned if you are using them incorrectly.
Add a quotation in the fifth paragraph. Don't worry if it doesn't fit.
Fill both pages, content doesn't matter, length does."
Why? The readers grading these essays have to grade 30-40 test per hour. They are given one and a half to two minutes to appraise and grade your two page 5 paragraph article.
MIT did a test. They wrote the best essay ever…. Highest score, .. .. Now read it. It makes no sense.
This, my friends and fellow countrymen, is what testing is doing to our educational system….
The profit return on testing is close to 85% … The costs are minimal, some paper, some ink, some graders, and you charge $100 per test.
And let's not even get into the part where the tests are graded wrong, AND WHEN EXPOSED ARE NOT CORRECTED.
That is why it is being force fed. If you give a school a failing grade, they will buy more tests to test themselves out of their hole…..
Education is not about student achievement anymore.
'
Every Senator steps forward on his first day in office, puts his hand on the Bible and then utters these words…..
I do solemnly swear (or affirm) that I will support and defend the Constitution of the United States against all enemies, foreign and domestic;
…
The Fourth Amendment, considered by most to be part of the Constitution states the following……
The right of the people to be secure in their persons, houses, papers, and effects, against unreasonable searches and seizures, shall not be violated, and no warrants shall issue, but upon probable cause, supported by oath or affirmation, and particularly describing the place to be searched, and the persons or things to be seized.
These are those following who allowed unwarranted wire tapping by the government to continue….. five more years. It was voted in 2008 to expire on Monday.
R Andrew Alexander TN
R Kelly Ayotte NH
R John Barrasso WY
D Michael Bennet CO
D Richard Blumenthal CT
R Roy Blunt MO
R John Boozman AR
R Scott Brown MA
R Richard Burr NC
D Benjamin Cardin MD
D Thomas Carper DE
D Robert Casey PA
R Clarence Chambliss GA
R Daniel Coats IN
R Thomas Coburn OK
R William Cochran MS
R Susan Collins ME
D Kent Conrad ND
R Robert Corker TN
R John Cornyn TX
R Michael Crapo ID
R Michael Enzi WY
D Dianne Feinstein CA
D Kirsten Gillibrand NY
R Lindsey Graham SC
R Charles Grassley IA
D Kay Hagan NC
R Orrin Hatch UT
R Dean Heller NV
R John Hoeven ND
R Kathyrn Hutchison TX
R James Inhofe OK
R Johnny Isakson GA
R Mike Johanns NE
R Ron Johnson WI
D Timothy Johnson SD
D John Kerry MA
D Amy Klobuchar MN
D Herbert Kohl WI
R Jon Kyl AZ
D Mary Landrieu LA
D Carl Levin MI
I Joseph Lieberman CT
R Richard Lugar IN
D Joe Manchin WV
R John McCain AZ
D Claire McCaskill MO
R Addison McConnell KY
 D Barbara Mikulski MD
R Jerry Moran KS
D Clarence Nelson FL
D Earl Nelson NE
R Robert Portman OH
D Mark Pryor AR
D John Reed RI
D Harry Reid NV
R James Risch ID
R Charles Roberts KS
D John Rockefeller WV
R Marco Rubio FL
D Charles Schumer NY
R Jefferson Sessions AL
;D Jeanne Shaheen NH
R Richard Shelby AL
R Olympia Snowe ME
D Deborah Stabenow MI
R John Thune SD
R Patrick Toomey PA
R David Vitter LA
D Mark Warner VA
D James Webb VA
D Sheldon Whitehouse RI
R Roger Wicker MS
The world didn't end after 2008… It may not end now in 2012.. but estimates are currently that over 10,000 Americans have been picked up and held like Joe Padilla somewhere without access to an attorney, without access to communication, without access to due process, because of the Patriot Act.
One day we will ask how this could happen. Who was too blame? Who could have stepped up and stopped it, but instead, chose to turn away?
This will be their answer.
Israel is going forward with 1200 new settlements on the West Bank.
Expect the truce to end tomorrow afternoon as rockets arch the skies.
Once again, Israel takes advantage of what it believes is the US's inability to think for itself.
Our proper response, is to demand they stand down. When Israel says no, tell them our support for their country depends on no new settlements. If they go ahead, they do it alone; tell them as of now we begin our withdrawal in one week…. We stop when we hear they have voted to stop all new settlements.
This is not about friendship; we will always have a love for Israel. It is about business. Every insurance company has the right to decide whether to insure an at-risk beach property, or not. The United States of America is Israel's insurer of their right to exist. Israel's actions have simply made it too costly to continue our relationship….
It is not our choice if Israel goes forward with settlements. They get to choose their future. Our only duty is to precisely define the options so they completely understand all consequences….. That precisely worded statement, is that if they do so, they do it without any of our help or aid.
One year ago, September 8th, 2011, the greatest President in our lifetime (you may not agree now, but you will, you will) laid out the American's Jobs Act.
The plan included stimulus spending in the form of immediate infrastructure investments, tax credits for working Americans and employers to encourage consumer spending and job growth, and efforts to shore up state and local budgets to prevent further layoffs of teachers, firefighters, police officers, and other public safety officials…..
IT NEVER BECAME LAW.
One month later, the GOP blocked the bill in the Senate, preventing the creation of more than a million jobs and the added growth that multiple economists predicted would occur if the bill passed…..
1 million jobs, Republicans like Mitt Romney, Paul Ryan, Eric Cantor, Mitch McConnell, and every single person running this election under the banner of Republicanism… cost you..
1 million jobs. One million jobs.
Jobs bills are seeds that usually sprout and give fruit in other jobs. If ten people in your community suddenly get jobs, they will spend some of that in your community. It could be groceries. It could be gasoline, It could be the Indian liquor store. It could be Radio Shack. But they get it. When the government creates jobs, we get the benefit.
Republicans killed 1 million jobs. Why? So Obama would not get re-elected.
Where would unemployment be now?
12.5 million unemployed minus 1 million employed equals= 11.5 million unemployed. Today our rate would be with no additional growth in the private sector, 7.4% (11.5/154.6= 7.4%)
Republicans are the reason our economy sucks. They didn't want Obama to do his thing…. and grow those jobs…..
Here is what others said the Jobs Bill, killed by Republicans so Obama wouldn't get elected, ……
–Moody's Analytics estimated the American Jobs Act would create 1.9 million jobs and add two percent to gross domestic product.
–The Economic Policy Institute estimated it would create 2.6 million jobs and protect an addition 1.6 million existing jobs.
–Macroeconomic Advisers predicted it would create 2.1 million jobs and boost GDP by 1.5 percent.
–Goldman Sachs estimated it would add 1.5 percent to GDP.
Republican Tea Partiers have also cut 700,000 jobs since 2010. Public-sector job cuts also cause job loss in the private sector, for a couple of reasons. First, public-sector workers need to use inputs into their work that are sourced by the private sector. Firefighters need trucks and hoses, police officers need cars and radios, and teachers need books and desks. When public-sector jobs are lost, it stands to reason that the inputs into these jobs will fall as well, and indeed research shows that for every public-sector job lost, roughly 0.43 supplier jobs are lost.
And they blame Obama? Gee, what a great president we have who has to work with garbage and still, does what is right for the American people. 96,000 brand new, never before, created jobs in July…. Surely we live in the times of the "Best President Ever"
If America can just wipe out every single Republican on the ballot, whose party is solely responsible for the crash in 2008, the fall in 2009, the crises in 2011… today's sluggish growth… we would get roaring.
Republicans can do no right. At least when it comes to your money…
Their money? Oh, no problem.. "I'll bet you $10,000 dollars, right here…."
The headlines should read:
OBAMA GROWS 96,000 JOBS DESPITE REPUBLICANS CONTROLLING HOUSE.
Now that, is a proper headline.
I suppose desperate times call for desperate measures… These conventions were both unconventional.
The press, as usual, is too blind to see. They have their talking points, a rubric previously made out, and they just fill in where the candidate scores on that piece of paper.
Both these conventions were different, as in unconventional… . The challenger, did not propose a plan… It was… "we're going to do better, because (tax cut) we are"… In other words they were pandering for a vote. "Hey, if you vote for me for hall monitor, I'll give you my (tax cut) Snicker's bar…. Plan? (tax cut) We're supposed to have a plan?" The entire theme of the Tampa convention appeared to be to make sure Romney didn't mess up. (I think Clint Eastwood and Congressman Ryan took care of that for him…..)
The final speech of Obama has been ranked as a dud by many pundits who were highly intoxicated at that hour. I believe they were predicting another Obama 2004.. They got Obama 2012.
When it comes to speeches, members of the press don't get it… I'm deducing it is not the fault of the people; it comes with the profession… Perhaps that lack of understanding, comes out of their self dream, that chimera where they write glowingly of one event, that will immortalize them forever….
For you see, in history, there was another speech. It too followed a long winded orator. But instead of 50 minutes, I believe reports said the set up speaker talked for 2 hours… Then the main guest got up, pulled out some words he'd just jotted down on the train ride up there, and began…….
"Four score, and 7 years ago, our father's brought forth on this continent….."
Then came the reviews…..
"I was close to the President and heard all of the Address, but it seemed short. Then there was an impressive silence like our …Friends Meeting. There was no applause when he stopped speaking." — Sarah Cooke Myers
"The cheek of every American must tingle with shame as he reads the silly, flat and dishwatery utterances of the man who has to be pointed out to intelligent foreigners as the President of the United States."– Chicago Times
(Ha, ha: politics will never change, will it?) They were wrong.
Great speeches are not about flair, finesse, wordiness. They communicate from one heart… to another.
Time will tell, but this unconventional speech by Obama, tells us, we got someone watching our back. I prefer that to being strapped to the roof of a car..
I think, over time, this speech will be one of those who's pieces get memorized by school children through both this century and the next. Because it was direct. (I keep thinking of Churchill talking to the British People, holding them together when there was no hope, … except him….)
Obama's opponent's tack, was not to do anything, but … appear normal…..
America deserves something a whole lot better than… normal. Remember… Cheerleaders don't win football games….
Today's reporters were looking for cheerleaders.. America, is looking for a leader….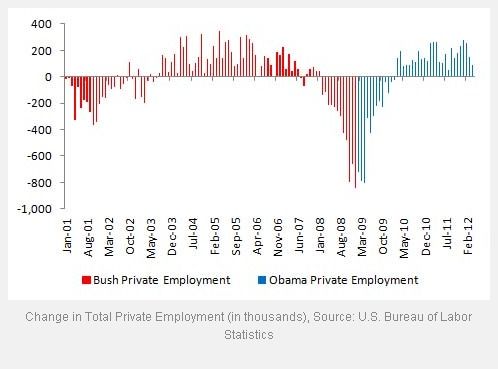 I was responding on  Allan Loudell's blog  at the WDEL website, and in doing so uncovered these facts which showed up on my search engine.  Posting them there sort of interrupted the flow, so I wanted to preserve them here.  (plus I can find things here easier than I can things over there)…
But we were arguing over facts, and I was bemoaning that from arguments made by others,  it was obvious that facts were not a part of the conversation.
In business, one of the first things taught to gobbling freshmen, is that opinions are dangerous.  Stick to facts.
Meaning that saying I love fruity drinks; I will get rid of everything else, focus on fruity drinks, and make millions, might lead me to financial ruin.  Fact: fruity drinks make 1.6% of all beverages sold.
If my market is 4000 people. I'm not going to do well.
Politics is a different animal. If you can trick someone to voting for the wrong person, you win.  Even if everyone else loses because the wrong person can't string two thoughts together, much less, act on a plan to make America better.
But, facts have a way of rising too the top.. unless our course, you bribe everyone who gets listened too.
Here is what the Federal Reserve is saying, most of who individually would probably support Romney if that decision were to be based on their income alone,  so I give credence to the validity of their argument.  For if your enemies grudgingly accept your own accomplishments, then there is a good chance those accomplishments  are probably true…
Test yourself.  Did you , or did you not already know these Federal Reserve facts to be true?
3,745,000 jobs gained since "trough" of recession.
4,248,000 private sector jobs gained since the "trough" of the recession.
Difference is the 503,000 jobs eliminated by the Tea Party Republicans.
26 months of private-sector job growth.
19 months of over all job growth.
No net jobs have been lost since September 2010 (19 months) when the last of the Census 2010 workers were let go.

Have any private jobs been lost (net) over the past 26 months?  NO.
One would think the polices would be working.
(Courtesy of Delaware Liberal's Hot & On Top Reporting)
Health and Human Services (HHS) Secretary Kathleen Sebelius announced that 5,600 Delaware residents will benefit from $1.8 million in rebates from insurance companies this summer, because of the Affordable Care Act's 80/20 rule. These rebates will average $351 for the 5,300 Delaware families covered by a policy.
Obamacare is working!  Obamacare is saving people money.  They were at the mercy of insurance companies before.  Now, they have $1.8 million in their pocket.
It is not because of Republicans!.. They are the ones taking money out of your pocket, handing it to the insurance companies, and saying "don't forget about that campaign contribution in October."
No one can trust Republicans unless you are making more then 10 million a year. No one.
So when they say the first thing they want to do in January is repeal Obamacare,  and now you can see why.
That want insurance campaign contributions… and that is all.  They don't give a fuck about you.
Only Democrats can right the wrongs… Do what you know you must.  Swear on a stack of Bibles, never, never,  never, never vote for a squirmy, sluggish, beetle-infested, putrid, maggotty, caterpillerish, centipedific, millipederishes, multi-lensed eyeballed, appendage ringed mouthed, stinger-embedded, infectious bacterial infested, food coveting, ooze secreting, spontaneously defecating  insect who swears allegiance to the Republican Party….
Spray them with insecticide instead…..
(Wow, what a great demo idea for the Republican National Convention……)
Sometimes after reading truth like this, you just want to walk into a room of thronging with roaches, pretend they're Republicans and squish them each and every one ………
I'm trying to get the gist of the problem.. I comprehend the emotion, but the reason for it, seems at best to be a mis-perception on the part of Catholics over what this bill will do.
It appears that "someone" started the ball rolling, with the catch phrase:  "our religion is under attack."
It is actually a good thing, I think, that in America at least, this does get people excited as opposed to say,….  a European's big yawn…  After all, that constant friction between one's Belief and one's necessity of surviving daily life, is one of the true aspects of Americanism that makes this nation rather different from most others.
I'm not sure as of yet, exactly "why" Catholic institutions, such as hospitals and universities and schools, were included in the birth control mandate.  My guess it is budgetary, that in doing so, it would cheapen the insurance cost for everyone as opposing to raising the rates on everyone else, to allow such an exemption….
That is the only thing that makes sense… Unfortunately at this point I don't have any financial statistics to see if this is really true…
If so, then the option exists that the exemption will be honored to Catholic institutions just as it is to churches, IF, and only IF, they agree to pay a little more for the privilege of opting out.
There is precedent for this.
Corporate America, has charged the Amish more for their buggy insurance than if they drove a car… Reason is although property damage would be far less (a couple of pieces of plywood),  in an accident between the technology of two different centuries, without the safety equipment currently surrounding the occupants of today's motor vehicles, there is a far higher probability of death in a rear ended buggy and a exponentially higher payout,  from the insurer.
The Amish may have complained at one point, but the economic reality shut them up.
So if that is the case with the anticipated mandate for birth control, that it will cost others more by NOT providing Catholic Institutions a religious exception, then… that word needs to get out there,…..
They have a right to their beliefs…. but only if it doesn't come out of MY pocket….
With that said, …..  so far all the talk as been false outrage based on no evidence….  Let the evidence come forward first, and then, let us discuss all options….