You are currently browsing the category archive for the 'Numbers Don't Lie' category.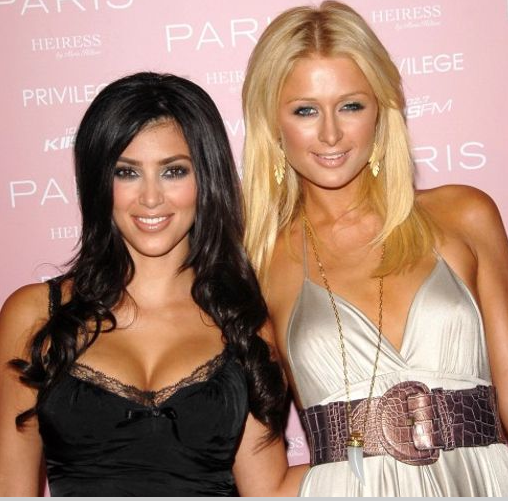 Photo Courtesy of http://www.maorimusic.com
If Sussex County Sam Wilson used the Sussex County copier to print glamour pictures of Kim Kardashian, and distribute them to citizens of Sussex County, they deserve to be outraged.
If Sussex County Sam Wilson used the Sussex County copier to print Hitler pictures, and type over it, Segregation Today, Segregation Tomorrow, and Segregation Forever, and distribute them to citizens of Sussex County,  they deserve to be outraged.
If Sussex County Sam Wilson use the Sussex County copier to print a picture of his buttocks, type over them "I love you" and distribute them to citizens of Sussex County, they deserve to be outraged.
If Sussex County Sam Wilson even used the Sussex County copier to copy flyers that said "Free Bodie" and distribute them to the citizens of Sussex County, … they deserve to be outraged…
So is it too hard to foresee, that if Sam Wilson used the Sussex County copier to copy flyers that said call your legislator to defeat this bill, that those who wanted that bill passed, deserve to be outraged?
Perhaps if Sam had the council vote beforehand giving him permission, it might be different. Instead he chose to use County's costly materials, to fund his personal agenda.  I believe the penality is 5 years, but I'll need one of you to look it up to be sure……
For every copy made, without including paper, here is what Sam need to reimburse the county.  $0.03684 per copy PLUS the cost of the paper he used…..  That covers this:
all supplies such as copy toner (except paper),
all parts and services,
all energy costs
portion of maintenance and repair contract.
On top of that, add the $0.007 per copy paper 94 Bright, and……. $0.04384 becomes the total per copy.
If Sam Wilson were to make 100,000 copies, the county of Sussex should be expecting a forthcoming check in the amount of  $4384.00…
Did Sam Wilson use $4384.00 of Sussex County Taxpayer's money to lobby for a personal bill from which he would get personal gain….
It is time to exact payment due….
The background check, which would have prevented a lot of killers from getting guns, actually passed by a majority vote in the Senate. 54- 46….
Unfortunately Republicans (who if they had soul it would be owned by the NRA), instead invoked a 60 count vote. Remember the Kuwait War? That was supported by a vote of 52-47… More Senators support background checks than voted to go to war against Saddam Hussein the first time…. And we went to war.
So even though a majority of Senators were overwhelmingly in favor as is over 90% of Americans for making it harder for murderers to acquire guns, Republicans forced the bill to fail, so every criminal can now get guns far more easier than before….
Republicans voted for criminals.. Democrats are against them…
Every Republican who is against background checks needs punched in the face… Just without warning, say "damn you" and try to pop their nose…
Now, now, now… Don't do it in anger… Do it because you love them. You are popping some sense into them, nothing more…
One of these days they will thank you for it….
"Oh, man, I don't know what was wrong with me… I was like in a trance. Right was wrong, Wrong was right, It was like I was hypnotized, like I'd been drugged, I had to support hardened criminals even though I really, really, deep down knew it was wrong against God, Country, and my fellow citizens….
Thank you so much friend, for popping me back to reality…."
Seriously, if I were as messed up as these knuckleheads, who think kids of Newtown are nothing but collateral damage for their right to shoot whomever they wish, …. i would want punched in the head as well…
So do them a favor. If you see a Republican who supports gun rights, make their lip bleed; it's their answer to a prayer….. Since you can't beat them up in social media, just pile on. If every time they crow, hundreds to thousands of people call them out, it is almost as good as getting punched in the face. I know a lot of us hate to be negative in social media. But this is for Citizens and Country, damn it. You have to call out 2nd Amendment Rightists for what they are: aiders and abettors of criminal activity….
Trust me, as soon as they wake up, you'll be their new best friend….. <3
I cannot hear an argument over guns where before long, one or two of the people end their defense by pulling out the same platitudes that surfaced just after December 14, 2012…. Apparently, there is nothing new anymore. The same arguments have now gone on for over 100 days, and we are into their fourth month….
There is nothing new to argue over… The proposals are in legislators hands.
But during the argument, there was wisdom on both sides.  And to be honest,there was foolishness on both sides.
A.  In regards to making every gun purchase require a background check, the NRA failed across the board to defend why doing such is a bad idea. In the end logic was not on their side.  As long as one convicted murderer awaiting sentencing can walk into a gun show and buy a weapon and kill, our regulations are too loose.    The NRA lost this one.    Now their only argument in use is this:  if you vote for it we will destroy you…  A threat, not an argument.  Such a retort may benefit their short term needs, but in the long run it  must fail because it runs against society's interests.  Sooner or later, mandatory background checks have to happen.
So Background checks are to be a sure thing.
B.  Next, banning assault rifles.  The NRA has some facts here.  Assault rifles are not used in very many crimes…  In fact the only crimes they are used for are mass murders.  Like Newtown. Like Aurora. Like Tucson.  Almost all mass murders were committed by assault rifles.
This begs the question: do we or don't we want to ban assault rifles for mass murderers?   Most mass murderers are not previous criminals.  They are good boys who flip and go bad.   Allowing every one to own a weapon that is only used for mass murder when one flips,  is our option.  Although sketchy, there is evidence that during the previous ban of assault weapons, the number of mass murders went down.  Furthermore, the biggest callers for a ban on assault weapons are our men in blue, those we hire to protect us from crime. On the front lines they understand that their survivability probability, goes up if the person shooting them has a one shot rifle or pistol, and not a 4000 rounds per minute weapon. (Google it) .  And this is the point.  Shouldn't we side with our police over those wacko's who own considerable weaponry, and one day, just get pissed off?
Few people are killed by assault weapons.  True.  But those that are, are our children, aunts and uncles and loved ones who just happened to be in the wrong place at the wrong time. " Hey, who wants to see a movie?"
C.  Which brings us to clips.  The argument against large capacity clips as in the 100 rounds in Aurora,  is that when a psycho killer has to reload if anyone is left, they can bring him down.  A girl would be alive in Tucson today if the reload had occurred at bullet 15, instead of 30…  Again, the NRA states that these are trifling murders compared to the national death rate.  The opposition says, sorry NRA.  We don't kill pigeons in boxes.  To us, every life is precious.  We'd like to keep our daughters alive too , thank you.  Most Americans would rather have someone's daughter as their lifelong partner, than become betrothed to an assault rifle.  Living people are just better to be around than guns and our priorities should reflect that.
Banning large clips, will not affect the national death rate that much.  But it will change the death toll each time a member of the NRA goes whacko, and starts his life-long dream of his own personal random killing spree….
When you have something that is deadly and dangerous,  yet serves no helpful or productive purpose….. you get rid of it.  Done deal!  There is no reason to have these clips around and getting rid of them  (at least in the future as the mass amounts recently bought  get used), should dry up the possibility that 100 shots will get fired into people before the gunman can be tackled.  Tackle him at 15 and save lives.  People aren't pigeons you know?
Again the NRA has not come up with a good enough reason these should continue.  The NRA's ammunition has been reduced to their threat of retaliation, and that threat has now lost all of it's logical underpinnings.  It is nothing more than the threat of a bully to a chump.  Don't vote for this good piece of legislation or we will ruin you; there is no good argument otherwise…. That may be the reason Delaware's extremely weak-kneed, cowardly, chicken-hearted republicans will vote for the continuation of future mass killings.  There certainly  is no logical explanation for the illogical backing the chicken- hearted Republican party gives to the NRA.
D. Finally the notion of safe school zones.  After much argument back and forth, I have yet to see how designating an area to be a safe school zone will work, unless it is protected by people bearing arms.  If  one chooses to designate any area as a safe zone, yet does NOT  have armed people like TSA agents forcing everyone to remove their shoes, empty their pockets, and ban all cell phones in order for one to enter, you are asking for trouble.
The smart method would be to tax the wealthy as much as is necessary so that every school district can afford to hire enough congenial policemen covering the property of  every school during school hours. After all, the wealthy are rich. Why should  anyone's children have to suffer only so the rich can get richer?  The wealthy don't need more money.   The notion of making a few words on a piece of paper to punish someone harder after the effect, of what a proper level of taxation should have prevented, is wasteful and makes one wonder whether  that person even considering it, exists in the ionosphere.  Republicans like Greg Lavelle are always quick to write up a new paper law to take care of real problems, that could be easily fixed on the ground if only the wealthy were simply required to pay their fair share….
That said, nothing new on this topic ever gets argued.  Gun blogs hardly raise an eyebrow anymore….
So it is time to pass the bills that are good….
A. Background checks
B. Banning Assault Weapons
C. Banning High Capacity Clips
And not pass the school law.
This will make you sick. (So before you read any further, get a small trash can, put a impermeable trash bag in it, and set it right next to you…. )
Ok, ready?
Knowing that the gun bills are starting to come onto the floor of Congress, the NRA is attempting to amendmentize the revenue bills….
One sponsored amendment that was attached today, … would prohibit the Bureau of Alcohol, Tobacco, Firearms and Explosives from requiring gun dealers to conduct annual inventories to ensure that they have not lost guns or had them stolen… What precisely is to be gained by not requiring a gun dealer to check to see if weapons have been stolen, perhaps by store employees and sold privately to people prohibited from owning firearms? Like violent felons or individuals with serious mental illnesses that make it too dangerous for them to own guns.
Another amendment would prevent the A.T.F. from refusing to renew a dealer's license for lack of business. Allowing one's spouse to remain a "dealer" for years, and able to illegally sell guns to people not able to pass background checks.
Another measure would widen the definition of antique guns, which can be imported into the United States outside of normal regulations.
And the final one, would require the bureau to attach a disclaimer to data about guns to indicate that it "cannot be used to draw broad conclusions about firearms-related crimes." what purpose is served by a provision that requires the ATF to ignore evidence that, say, a certain kind of firearm or certain region of the nation is conducive to more gun-related crimes? "If as many people were dying of a mysterious disease as innocent bystanders are dying from firearms, a cure would be our top priority," Elizabeth Warren said. "But we don't even have good data on gun violence. Why? Because the NRA and the gun industry lobby made it their goal to prevent any serious effort to document the violence."
Clearly there is only one purpose the NRA is doing this… To make putting guns into the hands of criminals easier and more profitable for gun dealers…..
You get shot, so they can sell to criminals and not get in trouble for it…..
Nice.
Whatever your opinion may be of charters, there's no question that the District has failed to explain its inconsistent approach of allowing charter expansion without regard to expense or academic quality while insisting on draconian and widespread sacrifice among District schools. This despite the fact that many of the District schools targeted for closure outperform some of the charters that the SRC renewed and expanded last spring.
Is this a "Damn The Public" boondoggle in the making? Are we running roughshod over evidence, children, teachers, structures, reality, in order to promote Charter Schools?
When something like this usually happens, it is the result of someone being on the take.
The Charters countered with this…. "The closings are inevitable for a district that must manage within the framework of a harsh fiscal reality. Given this scenario, the good news is that not only are charters educating children at a fraction of the cost, but they in turn are able to channel more money to children remaining at district schools."
A student who leaves Philly schools for charters takes $10,170, leaving $5,879 with the district.
Philadelphia charters have more than 40,000 students on waiting lists. It is tragic that only a very small percentage of families ultimately "win" a seat. It is especially disheartening to turn away thousands of children and families seeking a quality education.
Recently I documented a comparison between 2005 and now, and illustrated that now there were only 950 fewer students (both public and charter) in Philadelphia less than the public school's seating capacity, and that half as many graduates today were as college prepared as were those back when public school supplied over 88% of Philadelphia's educational needs.
If using the criteria of judging education by how well it educates students, the Charter experiment has failed in Philadelphia.
We knew this but it  is now being published… and so it is in the news.
The world is getting warmer… and we can now predict our climate by looking at map at 300 miles south and guessing what our weather will be from that…
Just as plate tectonics and  Darwin's origin of the species were able to lay the groundwork of reason  for explaining puzzling observations, this simplifies what to expect from global warming rather startlingly.
Texas is now  what we alway thought of when we considered the weather of Mexico; Oklahoma is now West Texas; Kansas is now Oklahoma; Nebraska is now Kansas; South Dakota is now Nebraska, North Dakota is now South Dakota: Southern Manitoba is now North Dakota…..
If  West Texas had 3 days of rain, now Oklahoma is getting 3 days of rain;  If it snowed 12  times in South Dakota, it is now doing the same in North Dakota… and so on.
So, to predict our heat, rain, winters, etc, our guide would be North Carolina.  Longer growing seasons,  some winters with no snow, hot summers…
However due to Global warming, the East Coast has a caveat.  An anomaly so to speak  and actually some relief from the North Carolina summer heat we would normally expect….
With the unprecedented melting of the Arctic and Greenland icecaps dumping its excess into the Labrador Current, that cold water drops South hugging the East Coast shoreline all the way down to North Carolina's Outer Banks where it finally becomes neutralized…   Therefore even though we have hotter air masses, the colder ocean temperatures creates a buffer against Global warming off the entire northeastern US.
Europe, Japan, and Alaska all experience  the same mitigating effect, although with both Greenland and the Arctic Icecaps melting into the Labrador, the US East Coast gets a stronger volume of cold water.  Call it our icy shower effect….
Once melting stops and the currents dry up, we return to the North Carolina scenario of the twentieth century….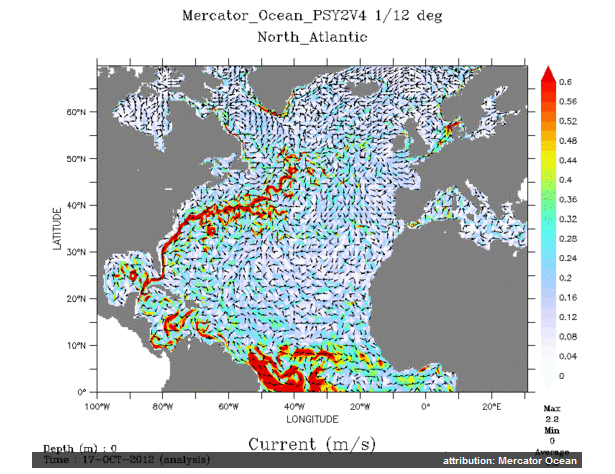 Chart Courtesy of NOAA
So, we in Delaware really get the best climate on the East Coast.    Warm winters, little or no snow, and cool breezy summers….. as well as a longer growing period, and… less dependence on fossil fuels for winter heating.
Gee, global warming isn't so bad for Delaware after all….  Oh, the rising seas?  There you go again… Why did you have to spoil the rosy picture I was painting?
We are now receiving the hard data.  Throughout the Charter versus Public School debate, the concern on one hand was that allowing Charters to compete, would force Public schools to close, and once done, the charter schools would perform no better than did the public……
In the '90′s as these ideas were first proposed and debated upon their merits, but there was no evidence; it was all theoretical..  Now, we have actually  done it and are getting hard data….
Here is their history in one paragraph.  If a charter school opens up in a failing school system and the public money per student is allowed to follow that child, obviously parents at no cost to themselves will opt to put their children in a charter school.  Simply put, if their public school is rated  "F", the charter school can be no worse.  So the charter School being  someone's private  investment, now begins accepting children with public school money that comes from citizen's assessed property taxes… As more charter schools open up in that same failed district, they siphon even more public money into these private enterprises, pulling it of course  out of the public school system in that local area.  So the public school which was previously  failing, is now accepting a much lower number of students, yet trying to maintain the same infrastructure covering that wide geographical area..  For example, its school buses have to run the same routes whether they receive cash per student to carry 5 students or 35…  Obviously the public schools have to do with less, while the charter schools have to do with more… The charter schools choose their students in certain cases, and can send them back to public if they don't meet expectations.  The Public schools must take whomever is left,  in.  Gradually the quality and sheer numbers of students deteriorate so much, that these public schools have to be shut down.  Too many schools are too empty and that is too costly…  Consolidation must occur.
Philadelphia and Chicago are closing schools.  And Guess what?  Most of both are black.
The argument can be made that we are accidentally closing the door on the only one way a person can pull himself out of the inner city quagmire: with a quality education….
Now let us back up.  The argument for charter schools was that they would provide that door or that opportunity for these citizens to help pull themselves out. Theoretically,  if all charter schools had huge success stories, then this plan could be a viable option.
If such were the case, all of us including myself would be in favor of charter schools… As I look back over the past 20 years I can now see how we were seduced into allowing them to happen.  If someone had substituted the word  "private schools"  instead  of  "charter schools", no one would be against; we'd all be in favor….. private schools (which used private funds), competing with public schools would be a good thing.  People would have a choice if they could afford to let their children get a great education or a good one… I think Britain has functioned fine with its Eton School for Boys.
Then, when the argument became enhanced, that drawing such a line financially was not fair to underprivileged children who had talent,  a lot of us felt that yes  they should receive scholarships to go to good schools, and that was fair.  Then, when the lack of scholarships for the amount of private school openings became apparent, all were lulled into letting the public money for that child, follow the child where he wound up going… even if it was outside the school system and into someone else's private pockets….
Allowing public money to enhance private pockets, particularly in a urban environment where lots of potential students surround a converted building, opened up great possibilities for some to get wealthy…  Just a hundred students at $15,000 each per year, could bring one a gross of $1,500,000..  One could squeeze that few into  just three rooms of 35 students… Double that, and one gets $3 million.  Do it across the city, and gross $100 million….
So is it really that bad for someone to get wealthy IF… kids are getting a much better education?
And up to now, this was the dilemma .. No one really had that answer because no one really knew.  No one had ever tried it before….
That was then.  We now have results and can analyze this experiment and see, once and for all, how charter schools can impact the growth and development of our children!… This is truly awesome, actually!…. .
In Philly, over a quarter of the district's 195,000 seats are now empty. That is 48,750  empty spots…  But more important, is the number of the remainder:  146,250…
In Philadelphia, the proportion of students attending charter schools jumped to 23 percent in the 2011-12 school year from 12 percent in 2004-5, according to the National Center for Education Statistics.
The actual number of Charter School Students  within the Philadelphia School District, according to the National Alliance for Charter Schools,  is 47,800… just 950 student shy of the district's empty seats……..
Quite a coincidence!
In all 23.4% of Philly's children are enrolled in Charter Schools…. The district projects a 37 percent increase in costs associated with charter schools over the next five years, bringing the total charter cost to more than $800 million…. That will come out of the public school budgets.
Last year,  Philadelphia charters met AYP (Adequate Yearly Progress)at only 29 percent, yet that was still better than the 13 percent tally for Philadelphia's district-run schools…..
Mathematically that stacks up thusly….
(0.13)146,250  +  (0.29)47,800  =  Total Philly students meeting  requirements….   The math gives us this many successful students:  32,874…
In 2005,  there were 185,000 students in the city district's public schools.  At that time, 34% were deemed advanced or proficient….. Doing the math we get this result…. 62,900…. actual students who were advanced or proficient…
In 2005,  the Philadelphia School District put out 62,900 students meeting standards.  In 2012, after experimenting with Charter Schools,  the same geographical area spit out 32,874 students meeting standards…
Conclusion.  Having  charter schools and public schools duke it out over scarce resources, not unlike the recent movie Hunger Games,  cuts our actual passing students down by  almost half….
We now have evidence.
So, you who have put your faith and service into the United States of America, who have sacrificed a lot for principle,  and enlisted or volunteered in the armed forces, are now,  about to get a 20% cut in pay?
How will your family live?
How will you pay your bills?
How long until the Sheriff puts your home up for auction?
And why it this?
Because Republicans don't want billionaires to pay one more penny per dollar earned on all income OVER a million dollars……...
There is no other reason you are taking a 20% cut in pay for serving your nation in the most patriotic fashion….
You just got bumped by millionaires….  Thanks to the Republican Party of the United States of America……
So, how do you feel now?
So.  How could have that money been spent within Christina School District if a charter School hadn't siphoned off that and wasted it in a fiasco of epic proportions?
Could we have saved one student?  Two?  Maybe a whole class?  Maybe all 16,807 could have had some educational benefit from this total, which I should point out, we only have of the fiscal state funding so far…..
Here exactly is why Charter Schools fail…
They spend that total on just barely offering the barest minimum of educational opportunities….
Doubling the above total  and spending it within the Christiana school district would provided all current 16,807  students,  EVERY SINGLE ONE, with an additional $152.00 per child to spend upon their education…..
This is money spent on extra's.  On those things that make students learn.  On salaries, On supplies.  The basics are already cared for… so this incremental amount goes straight to augmenting each student's ability to learn…..
When you pursue  a charter school philosophy,  you are stealing  $152,00 from every single child from elementary up to twelfth grade, and squandering it upon items like…. A-1 Sanatation, ADT Security Systems,  and half a million dollars to 4048 Associates…..
How do those expenses help our children learn, especially when those expense are being paid for over the Christiana District already?   By pursuing the misguided policy of  funding Charter Schools, we are paying for two trash bills, two electric bills, one extra lease payment to private individuals,  two electronic security services…..
And with every new Charter School opened,  given only a 17% chance of survival, meaning  a failure rate on the investment of 83% of our wasted tax dollars, more and more is bled from that fund that actually does what it is supposed to do…. teach our kids and make them want to learn.
Charter Schools can go private. That is fine. But public money is not well spent to help out one's buddies owning 4048 Associates……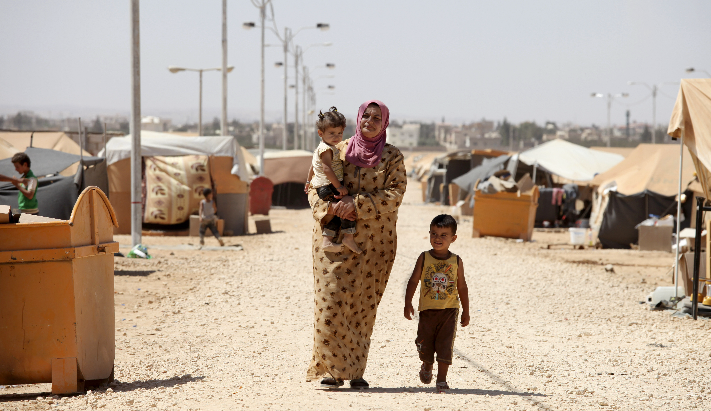 Senator Coons just returned this week from the Middle East. Lindsay Graham, Kelly Ayotte, John McCain, Sheldon Whitehouse, Richard Blumenthal went as well.
Jordan and Turkey have welcomed Syrian refugees with open arms. The camp visited, Zaatari, is at a population of 42,000 and absorbing 2000 a night. They need help before their scarce resources cause tensions within their own country.
This affects the US… Aid is in the United States' interest. If we can provide aid to the rebels on the ground inside Syria we are preventing a much greater future cost of a full blown jihadist regime sharing a border with Israel….
Currently the aid we actually are providing is going through NGO's into Damascus, where the Syrian government is distributing it to their supporters and away from the rebel towns who are hardest hit. The American people believe this aid is reaching the population they see on their televisions. Sad thing it isn't.
The Assad administration is" dug in pretty hard."
It is clear that air power is needed to protect people from Syria. A no-fly zone would even the odds. Currently the jihadists can stir up unrest. The war gives jihadist opportunity, The jihadists are the better fighters. When you as a people are being tortured and killed, the people fighting alongside of you gain legitimacy. Extremism always thrives inside anarchy. Any money now spent to facilitate the end of Assad is cheaper than what we will be grappling with jihadists at a later date.
It is time to give the Syrian Opposition Council more legitimacy, by recognizing it's rightful representation of the Syrian people
The window is closing for the US… Either we act now, or get caught inside another Mid East bubble just as it explodes….
Here is how we move forward.
A) Step up Aid to Syrian People
B) Send aid to Turkey and Jordan and direct to refugee camps.
C) Apply to Assad to US to accompany aid into Syria and to those opposition towns inside.
D) When he refuses, enable a No-fly zoned over the Rebel held zones to enable OUR AMERICAN aid to get through.
E) Step up diplomatic pressure on Assad and his supporters to step down…..
F) Invite China to be part of the peace process and send humanitarian troops and infrastructural aid…..