You are currently browsing the category archive for the 'national defense' category.
Every Senator steps forward on his first day in office, puts his hand on the Bible and then utters these words…..
I do solemnly swear (or affirm) that I will support and defend the Constitution of the United States against all enemies, foreign and domestic;
…
The Fourth Amendment, considered by most to be part of the Constitution states the following……
The right of the people to be secure in their persons, houses, papers, and effects, against unreasonable searches and seizures, shall not be violated, and no warrants shall issue, but upon probable cause, supported by oath or affirmation, and particularly describing the place to be searched, and the persons or things to be seized.
These are those following who allowed unwarranted wire tapping by the government to continue….. five more years. It was voted in 2008 to expire on Monday.
R Andrew Alexander TN
R Kelly Ayotte NH
R John Barrasso WY
D Michael Bennet CO
D Richard Blumenthal CT
R Roy Blunt MO
R John Boozman AR
R Scott Brown MA
R Richard Burr NC
D Benjamin Cardin MD
D Thomas Carper DE
D Robert Casey PA
R Clarence Chambliss GA
R Daniel Coats IN
R Thomas Coburn OK
R William Cochran MS
R Susan Collins ME
D Kent Conrad ND
R Robert Corker TN
R John Cornyn TX
R Michael Crapo ID
R Michael Enzi WY
D Dianne Feinstein CA
D Kirsten Gillibrand NY
R Lindsey Graham SC
R Charles Grassley IA
D Kay Hagan NC
R Orrin Hatch UT
R Dean Heller NV
R John Hoeven ND
R Kathyrn Hutchison TX
R James Inhofe OK
R Johnny Isakson GA
R Mike Johanns NE
R Ron Johnson WI
D Timothy Johnson SD
D John Kerry MA
D Amy Klobuchar MN
D Herbert Kohl WI
R Jon Kyl AZ
D Mary Landrieu LA
D Carl Levin MI
I Joseph Lieberman CT
R Richard Lugar IN
D Joe Manchin WV
R John McCain AZ
D Claire McCaskill MO
R Addison McConnell KY
 D Barbara Mikulski MD
R Jerry Moran KS
D Clarence Nelson FL
D Earl Nelson NE
R Robert Portman OH
D Mark Pryor AR
D John Reed RI
D Harry Reid NV
R James Risch ID
R Charles Roberts KS
D John Rockefeller WV
R Marco Rubio FL
D Charles Schumer NY
R Jefferson Sessions AL
;D Jeanne Shaheen NH
R Richard Shelby AL
R Olympia Snowe ME
D Deborah Stabenow MI
R John Thune SD
R Patrick Toomey PA
R David Vitter LA
D Mark Warner VA
D James Webb VA
D Sheldon Whitehouse RI
R Roger Wicker MS
The world didn't end after 2008… It may not end now in 2012.. but estimates are currently that over 10,000 Americans have been picked up and held like Joe Padilla somewhere without access to an attorney, without access to communication, without access to due process, because of the Patriot Act.
One day we will ask how this could happen. Who was too blame? Who could have stepped up and stopped it, but instead, chose to turn away?
This will be their answer.
America gets up in arms when it's privacy issues are at stake. How dare you know that about me! However when someone slips through our net and blows up a building or car, they exclaim, how did you not catch him in time?
Soon to be announced if not already out there, is our nation's now no longer classified Trap Wire System. In the reports of its inception this package was held up as the ultimate surveillance tool. Cameras across the country would capture data from cities, highways, tolls, parks, public arenas, and everywhere else there is a camera, encrypt the data, then send it to a central point where it gets incorporated with all other data already compiled on every citizen. That data including public on line events such as dating services, chat rooms, Facebook, Twitter, Linkedin, as well as corporate files, employee rosters, and the vast cesspool of corporate data gleaned each and every time you use your credit card.
On every adult citizen, a computer can spit out a file of facts that even that citizen doesn't know… The computing power is unparalleled. You are sitting at the stoplight, and for no reason a camera goes off, you think weird, no one tripped it. and instantly your face has been identified, your file pulled, and a program knows you buy Colgate toothpaste 39% of the time. And it knows you are on Zoloft. Your credit score is 593. And you are cheating on your spouse of 27 years with a 19 year old who gets something from Victoria Secret every month…..
A song comes on the radio and your mind jumps to it and you go on never thinking of that random event again…….
Of course there is the other side of the story. You pull up to the light right beside the dufus mentioned above. The same thing happens. You wonder too. Your picture triggers an alarm because your image was last seen in the lower Philippines having been traced there from Manila before paying for the boarding of a private boat off Gov. Lim Ave, then going dark 18 months ago. The alarm is because you were once an acquaintance on the third level of a Detroit sheik who propagated militancy. The file shows you worked with explosives on construction sites, you were terminated at one time being blamed for some missing C4. You denied you had anything to do with it. The camera notes that your car is low in back, and alerts other cameras on the route your are traveling that you will soon be entering their view. Your facebook page shows you liked Iran and support Assad of Syria. Your high school psychological profile says you were quiet and brooding. Your license plate is registered to a car reportedly at the gas station on Rt.273 undergoing lengthy repairs. You are unmarried. You don't date, and your credit card has a large cash balance, yet you spend very little and that is only on food, gas, and a furnished apartment in Christiana Meadows. As you drive by a transponder, your new phone signal gets captured, and all your calls are now being pulled up. You spoke with a person of high interest, 2 times this morning, for a length of one minute each. Your visage is updated to all local cameras and all transportation portals, and put at the top of each face recognition program. Someone is dispatched to scout your apartment.
You see. That is the dilemma. We enjoy our safety, and abhor our loss of privacy.
If you haven't noticed already, on your emails sometimes you have these buried within the routing: Abraxas and the others you see will say, Stratfor…. Bloggers are very used to seeing these on a rather regular basis. They are everywhere across the net.
One thing noticeable during the Olympics was that the Brits live this way all the time. They are used to it and prefer the cameras and intrusive software over a coordinated attack on their trains. And no one can blame them. But what the Brits have, and we don't, is a set of rules regarding this capturing of information. If someone violates this code as did Murdoch, then the ramifications are severe; perhaps bringing down an entire corporate empire. The CEO, Vice President, and quite a few others all charged with illegal actions.
And that is the lesson we need to take. Accept the surveillance but know that if anyone, anyone breaks the code of privacy… you are going to be filthy rich for the rest of your entire life at their or their employer's expense…. For if that is truly the case, going back to the original story up top, if you got busted for your too hot to fail 19 year old lover, and lost your spouse, for $83 million, you really wouldn't mind too much… My bet? You would see it as a blessing in disguise. And if you still loved your spouse, don't worry. When you are worth $83 million, she won't go far.
This has to become the future of surveillance. Here is why.
I'll use Facebook as an example. I can always tell when one a friend has to hand over their password to their employer. Whereas they used to be so lively, responsive, and fun, they suddenly stop posting anything showing their personality. Their presence on line becomes reduced to "look at my kid"; "here is my dog". Whereas you used to be able to talk to them about their spouse, their parents, how they were feeling, how they liked their job, how they were doing in the lover department, how their head was, what hopes and dreams they possessed, how drunk they got, suddenly their presence is as chilled as someone passing Checkpoint Charlie in the 60′s. There is a rigidity that they must conform to. There is a corporate mentality that they must express, and most deal with it by staying silent.
That is not what America is about. America is about freedom, about life…. about liberty….. and about the pursuit of happiness…… What once was open air on the internet is now poisoned with carbon particles, so much so that it is hard to breathe.
We can't lose our nation's fun-loving identity. And we can't stop protecting ourselves by our newer and newer technology. So, what we can do (and we can easily do this), is not to constrain the surveillance, but penalize any misuse of the data that gets captured.
And make the punitive damages so huge, so grand, so big, that American citizens will actually enjoy having their privacy breached when it comes time for the judge to make the monetary judgment. Which means we need to rethink all things private, and that includes the intrusiveness of the press into private lives…
I'm always saddened when someone suffers because of something got out of control on their social media, and everyone gangs up on line, saying, "well, you shouldn't have put it on the internet."
Really? REALLY? A person should never have a light moment with an acquaintance, one of those few joyous moments we as people treasure forever, because someone they don't know, someone they never met, might hack into their account, and spread it across the world?
That is ridiculous. The internet IS us. If we want a fun moment, we have the right to exercise it.. Back when I was growing up, laws were passed and on the books to control the positions that went on within the bedroom. That has fortunately faded away into being ridiculous. The same needs to happen on the internet. And the easiest way, the simplest way, is to have huge, gigantic fines, ones that are so big they will bankrupt anyone, and everyone who breaches another's privacy.
So what if some entity knows you use Colgate 39% of the time. If no one else ever knows that they know it, as far as impacting anything in the real world, their knowledge of that minutia, doesn't matter.
We need to start the process. We first announce the problem; we offer a solution; we educate the public; we elect responsible legislators, we pressure responsible legislators, we get legislation signed, and then, we relax and really enjoy the rest of our lives.
It is past time that our personal privacy be now given a price tag that is equal to what it is worth. Something in the range of tens of millions comes to mind….. Hell, you can get $90 million for spilling hot coffee in your lap…..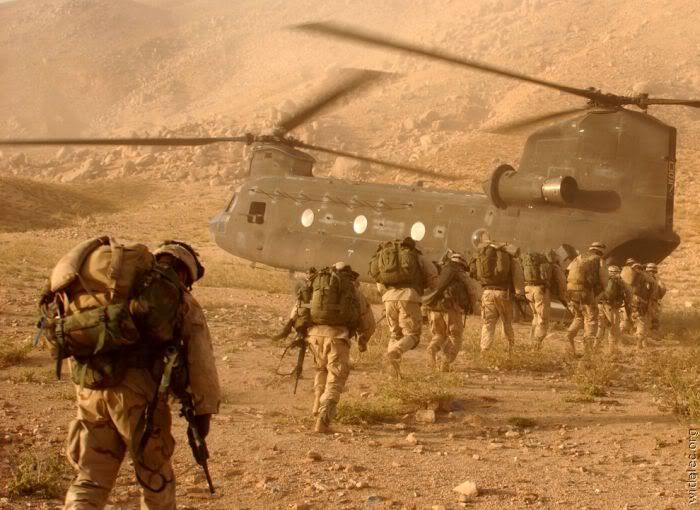 Photo Courtesy of US Marine Corp
Today is Armed Forces Day.  There is a parade in Newark to mark the occasion.  Take time to whisper a thank you to all who have served, past, present, and future.  I could say much more, but what's the point.  I've already said, all that can be said. Just a heartfelt thank you will do…….  Words fail when emotion is real.
In today's political world, the embattled progressives are ironically in the same position American forces found themselves in Afghanistan around the time Obama was sworn in………
Things do not seem to be going well at all….
They did not get the Bush tax cuts off the books. Those tax cuts are still sending jobs overseas. They did not get single payer health care; insurers still limit health care. And now, many of the federal programs supporting the economies in their districts, are about to be eradicated….
"If only" Obama had stood tough!.. "If only" Democrats were better negotiators and didn't give up everything at the drop of the hat… "If only" the Democrats worked harder last December to get the Bush tax cuts not reinstated. "If only" Democrats hadn't lost the House last election, things would be different. "If only" Obama hadn't sold us out! "If only" Obama had a spine. "If only" Democrats hadn't caved and given Republicans 100% of what they want…"If only" the media would educate the public. "If only" truth was allowed on the airwaves….
The Progressives should not base their future strategy on "what-ifs" and "if only's" as Progressives (especially here in Delaware) are prone to do. Such an approach is not "reality-based."
It is instead, "hope-based", which is to say in reality … "illusion-based"…
The illusion persists that Obama can "make" Republicans do what Progressive want. It equals the illusion that the US, can "make" the government of Karzai, do what everything we want…
In both cases, both progressives and the US, can't force the issue. Instead, what they have to do, is out-argue, snuggle-up, and win the battle of the minds; they have to convince the respective populations that if they follow their way, the population will be better off.
With this bill, we now have a "reality" to assist with that convincing…
The core of all the arguing, is the hypothesis that America needs to tax it's wealthy a little more.
When American's go to the polls in 2012, they will have begun to feel the effects on the economy of what happens when one cuts $100 billion a year. Just like the balanced budget deficit bill of 1937 pushed America back into depression, so will this bill.
Progressives need to be out there saying, "We told you this would happen; see? We were right all along; all you have to do is tax the wealthy and this all goes away….."
Unfortunately (or rather fortunately), there will not be a World War III to pull us out of this next upcoming depression… We will just have to spend Federal Dollars as if there was one. Which means, we have to return to the top marginal tax rates of 1941 – 1945…
So yes, there are no new revenues in this bill. Had there been, the reality would be that the House would have allowed a default.
But the argument can now begin… anew,… starting tomorrow! That increases in taxes cause an increase in jobs….. Had another default issue been allowed to occur again before the election, that argument would have been held hostage once again…
Now, it can't… It can't…. The argument of "good taxation" will get out there. This future election will be all about job creation…..
The Tea Party and Progressives both make the same error. They feel that holding another side hostage to get their way, is acceptable. That is not how America works. Often we fail, to remember that America is the one who put the Republicans into the position they did. Likewise, it was the Americans who put Democrats in the same position, two years earlier.
This argument needs to be played out over the course of an election cycle. The Americans themselves need to weigh in on this argument. Each side must argue their case.
It comes down to Clinton's way… versus Bush's…..
Start changing minds.
Having recently seen the Harry Potter movie, it is scary. Ever since watching…. I now see giants everywhere. Before when I looked, I never knew they were there…
Two giants will be doing battle here in Delaware… (The recession is finally paying off for our little state.)
Papers were filed with the ITC (International Trade Commission) by the South Korean giant Samsung LED against a division of another giant this time from Germany, Siemens….. over 8 patient infringements.
Samsung LED also said it filed a lawsuit in the U.S. District Court in Delaware to seek damages and a permanent injunction to bar Siemen's subsidary, Osram's alleged patent infringement from entering this country.
At stake is the financial future of these two companies. One will win, and the other for lack of a better word, will be vanquished.
Since Siemens actually has a plant in Delaware, next to the Glasgow Park off Route 40 and 896, I'm putting my bets on that giant…. if they get hurt, it will cost jobs.
Hotels, restaurants, transportation companies all stand to be a little busier as this gigantic fight, gets under way…. It would be helpful to practice on the Korean and German dialects now, before the event gets under way…
Sprechen sie deutsch?
니미럴 개자식 ….
It should be an interesting fight.
In this past month's news cycle, the state visit by the Chinese delegation, … got little attention. Yet, Historians will probably look back on that visit as the most important finishing touch of the past decade, even though it happened a few days into this current one. (Decades begin in the 1 years).
Alas, giant snowstorms and football playoffs have the tendency to suck up America's attention in January.
What was notable;
A. China and the US are now equal players, both dependent on what the other does.
B. Both sides recognize that the other entity will do what is best in their self interest, and that neither party can make the other change course.
C. Both countries suffer malignancies the their hard line conservative movements (the mother-in-law syndrome), that slow the machinations of better relations.
The best description we have in today's world to describe this relationship, at least that comes to this mind, is that of a marriage.
For an enjoined relationship has now grown up between these two partners; one that appears beneficial on all fronts for us both to continue; but one, which if ever split apart, will cost us both, ….. half of everything we own ad infinitum.
With that in mind, … the unilateral dominance that America has enjoyed since the breakup of the Soviet Union, is no more. We have a marriage now, whose new rules may cause us both some internal turmoil, but one that is better resolved through negotiation and discourse, than unilateral actions to the contrary………..
The US and China relationship …. has matured.
It is such a great time. The cold front has passed, warm moist air flowing in, misty rain, not enough to get you wet, but enough to wake you up as it dances across the face. In it one can feel the snow coming two days early… For a weekend night, outside it's peaceful… Those with money, have finished shopping. Those without, are waiting for that last check before the holidays…
The annual tradition of trading favorite YouTube'd carols over the internet, has begun in earnest… Strains of Mozart, Celtic Women, Cat Stevens, Bon Jovi, Metallica, and tons of favorite carols by assorted artists, have caused all the stress, pain, heart attacks, symptoms of short breathing,……….. to melt away somewhere into the distant future, as we float back into all those happier times as we remember fond memories of our past……..

Courtesy of All American Patriots

Courtesy of Pat Dollard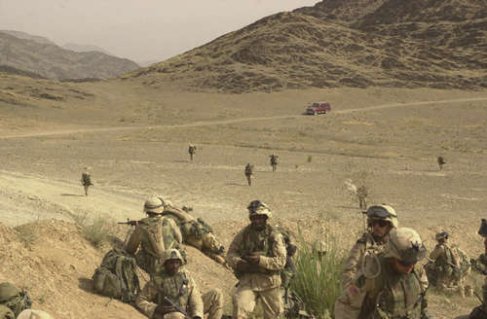 Courtesy of Theodore's World
Things aren't so nice for 100,000 plus Americans now fighting in Afghanistan. Things aren't so nice for their families, friends, and lovers back home,… now that things have really heated up over there….
Take a second: Imagine you're a Taliban fighting this foe invading from a very distant land. Imagine the hope, and shot in the arm a headline like this from the United States, would instill in you upon having it read to you. Imagine how quickly its words would resonate in your blood, and how less inclined you would be to throw in the towel against overwhelming odds? Imagine if you had rounds of waterproofed AK 47 ammo hidden in your well, how inclined you must now be to pull them up, and lay in wait for an American serviceman, any American serviceman, to come close enough to fire a killing shot.
That Headline….
Republicans Shoot Down $700 Military Appropriations Bill Funding War in Afghanistan. Bill Not Passed.
Republicans just aided and comforted our enemy…. Can you hear the Taliban cheering?
It's the holiday season;  I'll be honest.
David Anderson: you served. How can you stomach supporting the Republican Party when they refuse to fund American servicemen in combat?
Frank Knotts: How can someone with your passion for all that America has stood for, still call yourself a Republican when they play games with Americans living and dying for our shared values?
Hube:  What gives?  Where is the line across which the Republican Party stops supporting America, and the Tea Party begins to represent the Conservative's cause?
Tyler Nixon: How can any ex service man, support the party that is so self centered, they have no clue of how their vote to, not fund the war, emboldens our enemies?
Kilroy of Delaware: What kind of political party would play with funding for troops in active combat? How can that be tolerated?
Oh, well, it's not skin off my teeth. It's your party… do what you want. I don't care… But I'll tell you this… This nation needs a little old one horse Tea Party for this one reason alone: so conservatives have somewhere else to go without crawling on their knees to suck up to the moral backruptiveness of the Republican Party, that's why…
Oh, well, I've said too much already. It's not my problem. I just think that:
Our servicemen deserve better.
Conservatives deserve better.
Our republic, the United States of America, deserves better.
Conservatives: isn't it way past time to switch your parties affiliation?  It's the holiday season!  What better gift to your kids and grand-kids  could you possibly give?