You are currently browsing the category archive for the 'Life and Death' category.
Of course it was on Glenn Beck… His wife had just said that because of their daughter, when Obamacare was passed, it put a fire in her belly…
Rick then said…….
It's all about utilization, right? It's all about how do we best allocate resources where they are most effectively used? [...] Government allocating resources best on how to get the best bang for your dollars and it's all about utility. It's all about the usefulness of the person to society, instead of the dignity of every human life and the opportunity for people who love and care for people to give them the best possibility to have the best possible life.
The Lie: Under Obamacare there will be no more caring for rare diseases.
The Truth:
For the first time ever, … Obamacare has made it possible for children like Bella Santorum to always access health insurance, without lifetime caps and without the possibility for exclusion because of being born with a tragic illness or disability.
For the first time ever….. because of the Obamacare, children like Bella Santorum, born into a lifetime of medical challenges will never again face a time when they are denied the health insurance!
Fact: ….. organizations such as the American Association of People with Disabilities, National Organization For Rare Disorders, The Arc of the United States, and numerous additional widely recognized and respected groups whose sole purpose is to represent the needs of those, like Bella Sasntorum, who Santorum tells us will be deemed disposable, have not only registered their support for Obamacare, but have gone to the trouble,… and expense, …. to actually file an amicus brief with the Supreme Court to defend the law.
Why would someone aspiring to run the mightiest country in the world, purposefully play dumb about the main plank he is running on?
To scare parents? To win cheap political points?….
No wonder Pennsylvania, when they kicked him out, kicked him out as their biggest loser, ever…..
it's like one's house is infested with stinkbugs… Everywhere you turn, you find them… They're in your food, in you bathtub, sunning themselves on your toilet seat. You have to brush out your bed sheets before climbing in them… Their refuse is everywhere… You are always cleaning up their messes, washing dishes just before eating, washing clothes just before wearing, bleach off the table just before sitting down to it.
They contaminate everything they touch. You've squished a few, but the stench soon made you give that policy up.. You know you could spray them, and they'd die, but you are concerned over whether the chemicals will kill you too. if not immediately then somewhere down the road… And too, you have this innate sense that all nature's creatures are equal. All have a right to live and proper as they will. Who died and made you god, you say?
You tried placating them. You put food in a location next to where they enter, hoping they get what they need and go back.. Instead, they came pouring in for more. You made peace by giving them certain areas to live, out of your way, so you could live yours.. But no, it wasn't enough… Since you let them in there, they assumed you'd let them in anywhere….
You just can't believe their audacity. After all, you caved in and gave them everything they wanted.. You actually held back in a very humane way, and didn't use poison to kill them off, you didn't climate their colonies, wiping out their progeny and their possessions….
You actually were the perfect gentleman to them, and they didn't appreciate it one iota. What's the world coming to these days?
So, you give it up, sell your house for a loss, and move out.
Video and Transcript
Coons: Yes I think climate change is real, I think human activity has contributed significantly to it, and I think that the short and long term consequences of failing to act both by United States and many of the other industrial nations of the world could be tragic. I would act to make sure we make appropriate progress in reducing our emissions and in moving our economy to one that has less of a long term negative environmental impact. But I also believe we have to balance that, that obligation to act in the long term interest of our community, our country and our children, with not, in the short term shackling American businesses and American industry, because if our major competitors around the world do not make comparable steps, we could simply deepen the recession and put American companies at a greater disadvantage, So I would move to end what I think is the impasse on cap and trade or on climate change and vote for us to move forward. but I'd be sensitive and move to try to amend the legislation that's up in the Senate in a way that doesn't disadvantage American businesses..
Carney: Climate change is real I think the science on that is pretty clear and well accepted, so the challenge for us is what are we going to do about it. Obviously the first step is to come up with global agreements, it's one of those very difficult problems that is many years out in the future but we have to start doing things today:. with global agreements , national policy, and individual action. I agree with our senate candidate with respect to the framework for that. particularly keeping our eye on the ball with respect to businesses here and their impact on employment and that's why I strongly support investments in tax credits and incentives for green energy technology, particularly for establishing manufacturing facilities here in the United states and in the state of Delaware. We have tremendous opportunity, but we are falling behind. We are falling behind the Chinese, we're falling behind the Europeans, because we are not making that commitment that we need.
Urquhart: Climate has been changing; it has been changing for eons, getting colder, getting warmer. Right now, we're in a period where science says we are getting colder. I don't think there is any settled science according to David Legates, the Delaware State climatologist, there is no relationship that is documented between human activity and climate change, as is say right now it is getting colder. But the essential issue is what, what can we do something about. I mean, I support the reduction of pollutants like mercury and things like that, but carbon dioxide it not a pollutant…We have a Cap ant Trade bill that will cost Delawareans each about $2000 a year if it passes. It has massive penalties in it and it doesn't affect the rest of the world. It simply is another bailout of billionaires; its a bailout for Goldman Sachs, for Al Gore, and for lots of people who are exploiting it. But those businesses will move to China; the jet stream brings carbon dioxide this direction just as well, and until we address this globally, there isn't a solution, and we shouldn't penalize American jobs…
Compare and Contrast:
Is their a current Global warming crises that is the result of human activity?
Coons: Yes…. Carney: Yes…. Urquhart: No….

Will you act to reduce Carbon Dioxide?
Coons: Yes…. Carney: Yes…. Urquhart: No….
Will you support incentives to move America to cleaner, greener energy?
Coons: Yes…. Carney: Yes…. Urquhart: No….
Will you support Cap and Trade as it is in the Senate?
Coons: No…. Carney: No…. Urquhart: No….
Do you support Global Agreements to control global pollution?
Coons: Yes…. Carney: Yes…. Urquhart: Yes….
Is carbon dioxide a pollutant?
Coons: Yes…. Carney: Yes…. Urquhart: No….
Fact Check…
Your choice on this issue will depend on whether believe what you see: that Global warming is real, or believe what someone wants you to believe so they can still keep receiving their paycheck… Here is reality…

Courtesy of NASA
If you believe in thermometers, global warming is real. If you don't, only you can subscribe to the notion that Al Gore made it up and it has nothing, nothing to do with the constant removal of carbon from inside the earth and belching it back out into the atmosphere…
Urquhart emphatically says the world is getting colder…. And this was just day's after the news that we have just experience the 2nd hottest summer ever!
Here is real data with accomplishing grafts.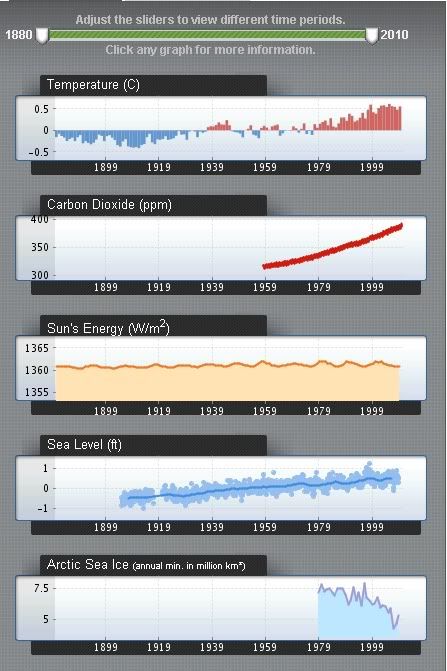 Courtesy of NOAA
Imagine pulling up to your private home and seeing thick black smoke pouring out of the roof of your house… Chris Coons is standing outside, and tells you "your house is on fire and you should call 911." John Carney rushes over and tells you "your house is on fire, and hands you his phone." Urquhart strolls up and tells you to "wait, there is no conclusive proof yet that your house is on fire. In fact, what you are seeing is condensation… because your house is actually getting cooler… He tells you David Legates said so." You then get a call from your old Realtor that says someone with a hard to pronounce name, just put a super low bid roughly 10% of its worth, on your property…
Would you trust a broker who didn't pay attention to the stock market? No?
Would you trust your child's education to a teacher who couldn't read? No?
Would you trust your life to a doctor who practiced witchcraft? No?
Would you trust a scientist who made up results out of nothing? No?
Then how can we trust someone to do what is right, when they won't look at facts?
How can we trust to be represented by our leadership when they lie to our face?
How can we put someone into office who refuses to accept the truth?
Bottom line: you can't.
We were round tabling this discussion when one person said… "What if the US just gave up after Pearl Harbor?"
Valid point.
Now I'm all for people speaking their mind. I'm all for supporting the majority. And like the founding fathers, I have implicit faith in the ability of the people to sort out our problems and separate wheat from the chaff… if not the first time, then definitely over time.
Most ordinary people I know have far more wisdom than any leader I've had the privilege to share conversation with. Therefore I believe in the sanctity of the people's choice. If the people voted him in, he's there for a reason.
But that's only if the election was fair. If someone padded the ballot box, or switched vote totals, than obviously this premise wouldn't apply for the very reason that the choice of the people was not the person who was actually representing them.
Mike was bushwhacked, sort of like the US was at Pearl Harbor or on 09/11…Reading his interview yesterday in the News Journal, one gets a sense that perhaps this was not a fair fight…. By election laws it was, and we all have to accept the primary results. However, if Mike doesn't run as a write-in, he is putting himself in the same position as if the United States did nothing after Pearl Harbor or 9/11….
And with Mike, it is not about winning, although winning would be nice. It would be about whether good or evil triumphed. Polls say it's Mike's race to lose. He actually has enough money to send every voter a personal card telling them exactly how much he's done for them, how that will soon change for the worse, and explain how to write in his name and send the evil perpetrators back to their cardboard boxes.
If Mike doesn't do this…. exactly then, what is he saying to future generations of Americans? ? That we should just give up when hit from behind with a baseball bat? That it's the American way to lay down and bend over? That being a man, is knowing when to run away and hide? That brutality and tastelessness are the new American Way? That perhaps Christine was right? Castle has no man pants on? That the wishes of Delawareans don't matter; we'll stop immediately and do what Californians tell us? That how we brush off defeat is a better mark of character, than coming back strong and punishing the evil that befell us?
And sentences keep coming one after another… the list keeps going on…
But if I were in Mike Castles shoes, and if it were me looking over the entire scene before me… I would have no choice but to say I'm in… Oh yes, I would wait till the last minute of September 30th to do so… and I would create a smoke cloud beforehand by pretending to roll over and let bygones be bygones… …. …. and from somewhere out of the fog, then overwhelmingly, I'd strike.
I wouldn't hold back.. It'd be my last race, it would be the one I pulled all my stops for. Every person I'd ever helped would get a personal appeal from me. Unconditional Surrender would be our rallying cry, just like for the troops of WWII… Our goal would be not just to win, but destroy the O'Tea Party forever.
Ok, Hannity O'Tea Partiers: so you were secretly prepared and yes, you overran Poland, and yes, you then went on to incorporate the Low Countries, Denmark and Norway, and even surprised France pushing their ally Britain into the water… But this time, you went too far.. You've taken on the United States. You've pissed off someone five times your size. We will Normandize you, Elbetize you, Dresdenize you, give you a Kolnectomy, Rhineantipuovertize you, Remagenisque you, and even liposuctionize your Battle of the Bulge. We will Pattontize you, Bradleydice you, and Marshall you into a corner from where you can't maneuver.. We will take average civilians and turn them into a fighting force the world has never seen…
We will do so for the honor of America.
What kind of an America? An America where truth wins out, where decency prevails, where honesty and hard work eventually win out over trickery, skulduggery, and political assassination. You wanted to play dirty? We'll show you how it's done… In doing so we will show the world that modernism prevails, that decent people still run America. that the "Boehner Bullshit" is just that. It's time to show the world what we've known all along.. That in America, it's the people who run politics..Not the Politics who run the people…..
I'd tell every Delawarean… Do yourself a favor… Turn off your TV's.. You got a question? Call me or my staff directly! We'll talk to you… try talking back to their commercials! Where will that get you?
That stuff they're airing? That's not Delaware talking, That's California money talking… That's rich bitch snitch drug money being laundried to throw a Senate seat into supporting their snatching up of all your money… You want to keep some of your money? Call me. Call my staff… That's Delaware talking.
Do you want reason to take on ins'hannity?
Well, it's on. Support me. You can't let the devil win… "
Well anyway, if I were Castle, that's exactly what I'd do. And I would do it selflessly, not to win, but to give Delawarean another alternative between a Democrat and our equivalent of the brown shirts of the Nazi Party.
Yes, if there is still good left in America, then Castle needs to run.
If the doesn't, then the America that came back after Pearl Harbor……. is gone.
Today I woke up above ground.
Yesterday the EPA moved forward with the pronouncement that Greenhouse gases were a threat to public health. They overturned 8 years of inactivity by the previousl administration, in recognizing the threat of global warming…
It is hoped that the prospect of the White House taking action could push Congress to come to an agreement.
In the post below, I posted Delaware' CO2 emissions from the year 2006, as compiled by Delaware's Energy Office. These corporations will no doubt suffer some economic ill effects if Carbon Taxes go into effect..
You will no doubt hear how your electric bill will rise if we began to tax carbon…
Here is how you have to look at it… You have to look at your energy bill and health costs as one lumped together expense… If you pay more for energy, but drop your health bill down to zero, your overall financial stature will be improved…
That is how this must be seen… As long as your total health and energy bills combined, do not grow, you are holding at the same level… If total of both grow, you are worse off; if the total of both drop, you are better off….
Therefore those families living around Delmarva's power plant near Fox Point, need to consider the asthma medicine they spend on all their children when they pay their electric bill.. If, they can by God's grace, eliminate that asthma medicine due to the fact that they need it no more, then their family's income-after-expenses will grow…
That is how Carbon taxes must be viewed..
Now those who actually read Chapter 4 of the Kavipsian Theory of Economics, already know how Carbon Taxes benefit the United States economy… You know who you are..
For the rest of you, here is a refresher….
On the global scale, Carbon taxes will be levied as are tariffs today… For instance, if the United States refuses to sign on to the Carbon tax arrangement, then those other countries buying our products, tack on a tariff to cover the Carbon tax we did not collect.. That makes our products as high or higher than those of other nations…which on a global scale, hurts us economically.
On the reverse, if we enact a carbon tax upon our power plants and other sources of carbon, then we can trade with other nations doing so because our tariffs cancil out.. We don't pay an excess.. Our prices are more competitive..
Developing nations, who do not tax their carbon, must pay our tariff on their products coming into our country. This makes them more expensive, and less competitive against our own manufacturing, despite the difference in the costs of labor…
So as the largest consumer, if the United States moves quickly to the forefront of this policy and begins to tax carbon before others can catch up, we gain an economic advantage, even though our carbon energy costs will rise by that taxed amount…
If you were an investor, doing manufacturing within the United States, now appears to be cheaper than offshoring all factories.. What's the point, when the economic advantage of manufacturing offshore, has just been negated?
Speed is essentual.. Those nations playing catch up do not see a competitive economic advantage… The US due to our size and wealth has the potential to lead, and in doing so, creates a better marketplace for investors to put their money here…
So as some decry that raising the cost of energy in a bad economy will dampen growth, you can now inform them that doing so, brings investment back into the US… It also raises the costs of other nations imports, making our own products more competitive…
And it does all this, while dropping our medical bills at the same time….