You are currently browsing the category archive for the '"It's a Wonderful Life"' category.
Michelle Rhee said on CNN that the US tested 27th on the world scale.
The US tests everyone. Special Ed, IEP's, all vocational students. Other nations just test their cream of the crop, their college bound. In most nations, you have to pass an exam to get into high school. In India, which Markell uses in his comparisons btw, only 15% reach High School, and only 7% graduate.
When we take our top 15% and match it up against the rest of the world, the US is number one.
This is Common Core. Point is: we are determining a student's future, a teacher's future, a school's future, and the entire future of the combined Educational Departments of the University of Delaware, Delaware State, and Wilmington University's …. based on a race between a pineapple and a hare…
Please send more examples… Thank you.
SB 51 now has an amendment. In the House!   This amendment corrects a lot of wrong with just a few words.
Here are the changes….
AMEND Senate Bill No. 51, as amended by Senate Amendment No. 1, by striking lines 94 through 105 in their entirety and substituting in lieu thereof the following:
(d) Each teacher preparation program approved by the Department shall establish rigorous exit requirements, which shall include but not be limited to achievement of passing scores on both a content-readiness exam and a performance assessment.
(e) The Department shall promulgate rules and regulations governing educator preparation programs pursuant to this subchapter in collaboration with Delaware educators.
If this is done, we can all have the  best of both worlds.  One, we as parents of Delaware's children, now have oversight.  We have someone we can go to when we see issues that are not right.  Before, we had to take whatever… If that whatever was bad, we were all simply screwed… Parental oversight is important.  Not just in the creation or planning of great policies, but in their implementation.   Parents are the front line in education. They are the first to know if their child is thriving, or failing… Long before the child or teachers even have a clue.
Two, this policy allows for necessary changes which will improve teaching to be allowed to go forward.  The testing is a good tool. but not one we should be using as our sole criteria to evaluate ourselves and our educational process.  Put in proper perspective,  it is like rating a carpenter on the quality of hammer he uses…  Not his output, not his accuracy, not his speed, but on whether he sprang for a 'highly rated' hammer or not… 
With this amendment, we can proceed.   The tests can continue, and we can do what we were told they would be properly used for…. to find the weaknesses in our children's learning and work to repair them… 
As long as a teacher does not have to worry over her job by my child taking a test, I as a parent don't have to worry whether all my child is learning is… how to take that test…. I would much rather know the she doesn't understand indirect objects, or can't tell the difference between a preposition and an adverb.  That is useful, and the tests can continue, if they are used properly.
This amendment assures they will. 
Can the House please vote unanimously on this Bill as did the Senate? 
Paul Baumbach today is the hero of every parent of a school aged child…… 
Oh my goodness, it is so similar…  It is exactly like the Kinder Morgan deal that opened up Legislative session….
A) We are going to give away our port.
B) We are going to tie a teaching schools performance to the testing of their teachers students.
A) What about the union jobs?
B) What about teachers who won't go to problem schools because its now bad for their career?
A) Silence.
B) Silence.
A) Enter the bloggers.
B) Enter the bloggers.
A) Kinder Morgan will cut jobs, will not invest in the port, will not work with business deals with the businesses in that area.
B) This is a very bad bill. This bill destroys on of  the best education departments in the country, so we can bid it out for profit.
A) Kinder Morgan has environmental problems and is a shady dealer in the past.
B) This bill will siphon talent out of Wilmington, and put the best, most promising children in the Newark and Brandywine suburbs.
A) Silence from the administration
B) Silence from the administration
A) News Journal prints administration line  on how Kinder Morgan will grow the port, and is needed to make competitive.
B) News Journal prints  administration line on how our educational system is failing and we need tougher teacher standards.
A) Bloggers respond that big Panama Canal Ships can't come up the Delaware,  News Journal Facts are wrong.
B) Bloggers respond that University of Delaware is ranked the 35h BEST educational department in the nation. NJ facts are wrong.
A) Bloggers respond that the Kinder Morgan is picking up the port for a song.  We are practically giving it away for free.
B) Bloggers respond that  we are getting rid of Praxis I and Praxis II to replace it with a corporate test not even thought up yet.
A) Bloggers trace out how Kinder Morgan will remove good paying union jobs from city in 3 years.
B) Bloggers point out language in bill that allows the firing of protected tenured teachers who do not meet re-evaluations scores.
A) Silence from the administration.
B) Silence from the administration.
A) News Journal prints a piece from Alan Levine that raises more questions than it answers.
B) News Journal prints a piece from Hefferman that raises more questions than it answers.
A) Kinder Morgan was a slipped through legislation that was supposed to slide through with nice language and not be noticed.
B) SB 51 was slipped through as legislation that was supposed to slide through with nice language and not be noticed……
There are too many similarities and that alone should perk up the antennas.  SB 51 is a pork bill.  It is designed to benefit a corporate entity by dismantling our current teacher teaching process, in which University of Delaware was ranked 35th out of all teaching colleges, and enabling the state to add a "testing service" of it's own choosing.
One, do we have a problem with the current system… no.
Two, do know what will happen if we change things… no.
Three, have things gone well with RTTT so far?… no, education scores have plummeted since RTTT was put in place.
Four, have things gotten better with Common Core?  No… Common Core  by dumbing down education, is lowering scores on the high end, in an effort to raise scores on the low in.  Without the high scorers of before, the totals are down.  We are dumbing down education to make sure all the test answers are covered enough in class so when it is seen on the test, even the most stupid of students will remember.
Sure, raising teachers standards is a good thing.  Until you apply that principal to yourself..  Shouldn't  our legislators print every week a letter and post it as to what they did each week? What they heard in committee? Why they think they should vote the way they will? .  Shouldn't legislators be more engaged with their constituents?  Shouldn't legislators send their lobbyists first to their constituents, to get their read on the lobbyists proposals first, before having those bill requests handed to the legislators themselves?
Yes.. that sounds like a good thing. Sure we should.  Legislators need to be accountable too.  If the public looks over their shoulder at every little detail, … Sure, they will legislate better.  And to perform that function, we have a well-respected business right here, called Friends Of Mine,  that will be glad, for the cost of $330 million to monitor, print, engage, and get back to each legislator with true data, so that good decisions can now come out of Legislative Hall..
Our fear as parents is that the Legislature is about to break something good in order to fix a non-problem… Just like the administration was about to do with Kinder Morgan….
Except this time… it's our children who will suffer.
Three options.
One, remove the clause that ties teacher/ teaching school's evaluations to test scores.  There is no evidence that any correlation exists.  A good teacher in a poverty school will fail evidence shows, and a bad teacher in rich school will succeed. Evidence also shows.
All the data that is NON PROFIT driven shows this to be true.  If given data otherwise, inquire WHO provides it, or WHO  funds the dummy corporation that provides that data?
If amended, the bill then has to go back to the Senate.
Two, vote this entire bill down.
Three, don't even put this bill on the table and let it die.
This bill with very profound implications has not been debated.  i sailed through committee,  it sailed through the Senate, it got one negative vote in committee of the House,  and now…  will any debate occur?
Do we want better teachers?
Sure!
We need  debate.  We need it bad before this bill becomes law… and kills Delawares wonderful very high ranked teaching educational system.

Courtesy demandaction.org/fatalgaps
Delaware is one of the top seven highest-performing states for submitting mental health records.. Comparatively we have compared to other states lead the nation on its rebound from Newtown Connecticut's shooting. The map holds some surprises. Virgina is also a responsible state, proving that being responsible and doing the correct thing, does not impose pain and suffering on regular gun owners…. Texas, Colorado, and Oregon are close, showing that this is not a conservative or liberal matter. This is a common sense matter.
Time to ban high capacity clips and assault weapons since such are sanctioned by everyone, conservative and progressives alike.
Of course you forgot… It's a school board election…
But because of the corporate attempt to stock our school boards, this is one necessary vote.
Unless you LOVE corporations running your kids into a hole in the ground… you need to vote Minnehan in Christina School district.
For other districts go here…
Diane picked up that the Chicago Sun-Times is reporting Wall Street investors are getting a little shaky with UNO, a quasi-government-private partnership that was supposed to rapidly expand charter schools in and around Chicago.
An expansion that was to be partially funded by $37.5 million of Wall Street's money.
A crack has just opened in the impenetrable fortress wall. A pinpoint of light is shining through.
The easiest way to stop the charter school process may not be through legislation, but by an actions far simpler to achieve: Make charter schools unprofitable… A philanthropist will invest in a charter if it earns no money. But Wall Street investor certainly will not.
That is the problem they have with Chicago.. Chicago points the way on how to organize and hit Wall Street where it hurts…
A. Picket Charter Schools as unfair to Labor. Who wants to sign their children up in a school with picket signs outside protesting the destruction of the middle class by Wall Street? What kind of status symbol would that be, to have to tell your boss where your kids go to school? An embarrassment, that's what.
B. Call state legislators to complain about anything negative you can find out about the "new" charter school. Don't be afraid to pick up the phone. Truly, you are doing that lawmaker a favor; you are saving his butt from being blindsided by parents back home. All he hears from lobbyists in his office, is how great charter schools theoretically are. Reality is far different…
C. Threat of unionizing all Charter School Teachers… And why not? Why not enlist Charter School teachers and help them get organized to demand higher wages or strike? Aren't they people too? Why should they work for a lot less than public school teachers, when they could easily be making the same salaries if they would just organize into a union, as do public teachers? What Charter School teacher would say no to higher wages? What Charter School Teacher could say no to higher wages… It is time to aggressively recruit.
D. Investigate all transactions to insure no embezzlement. Check over state funding to Charters which is published and look aggressively for corruption, nepotism, and anything to taint the charter school in bad light, thereby jeopardizing state funding…
Arne Duncun said… we would learn a lot from Chicago… and he was right.
In short, UNO obtained $98 million from the state legislature to build new charters. It turns out that $8.5 million of that money went to companies owned by two brothers of UNO's number 2 official, Miguel d'Escoto. When the scandal broke, he stepped down from his $200,000 job, resulting in then Governor Pat Quinn to halt payment on the balance still owed to UNO…. Investors got worried and question UNO in a conference call, over the scandal, over the unionization of Charter teachers taking place, over the halt of construction on one of the new schools for failure to pay the bills, The governor has suspended payments of the remainder of state money until satisfied that the Charter is performing as promised. And this just in, UNO spokesperson confessed to the Chicago Sun-Times that "future funding may be at stake.."
The lesson here, is that getting a legislator to part with his campaign money coming in, is a lot harder than making Wall Street's return on investment extremely risky. When Wall Street starts consistently losing money each time it invests in education, it will move on to something more prosperous.
We see what we have to do,…. Now, lets make it happen…
Union leaders. Start pressing charter schools to join.
Bloggers. Start pouring over the balance sheets on line of your nearest Charter School.
Parents. Write you legislator on how much Charter Schools have destroyed the educational experience for you child…
Yes we can do this… We can learn a lot from Chicago.
Today is School Board Elections…Polls are open 10-8…  If anyone is sponsored by Markell or Rodell or RTTT or WSFS, don't vote for them.. If anyone is sponsored by DSEA, they are on the students side. They are safe.
So go out and vote like a goat… Be…  B-a-a-a-a-a-a-a-a-a-a-a-a-a-a-a-a-D
It's not the genetics. We are all pretty equal there.. It's the environment. We've Got To Change The Environment. Standardization is not helping. Not helping one little bit.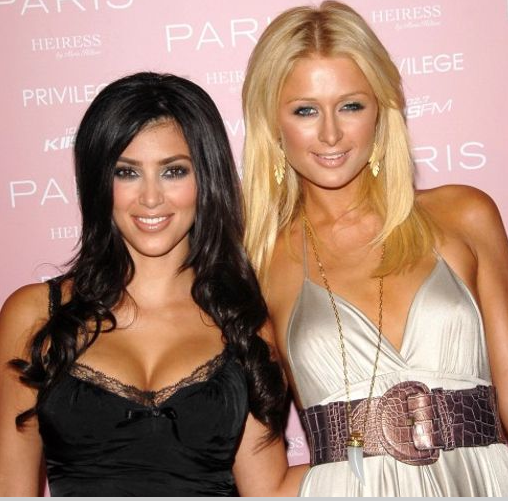 Photo Courtesy of http://www.maorimusic.com
If Sussex County Sam Wilson used the Sussex County copier to print glamour pictures of Kim Kardashian, and distribute them to citizens of Sussex County, they deserve to be outraged.
If Sussex County Sam Wilson used the Sussex County copier to print Hitler pictures, and type over it, Segregation Today, Segregation Tomorrow, and Segregation Forever, and distribute them to citizens of Sussex County,  they deserve to be outraged.
If Sussex County Sam Wilson use the Sussex County copier to print a picture of his buttocks, type over them "I love you" and distribute them to citizens of Sussex County, they deserve to be outraged.
If Sussex County Sam Wilson even used the Sussex County copier to copy flyers that said "Free Bodie" and distribute them to the citizens of Sussex County, … they deserve to be outraged…
So is it too hard to foresee, that if Sam Wilson used the Sussex County copier to copy flyers that said call your legislator to defeat this bill, that those who wanted that bill passed, deserve to be outraged?
Perhaps if Sam had the council vote beforehand giving him permission, it might be different. Instead he chose to use County's costly materials, to fund his personal agenda.  I believe the penality is 5 years, but I'll need one of you to look it up to be sure……
For every copy made, without including paper, here is what Sam need to reimburse the county.  $0.03684 per copy PLUS the cost of the paper he used…..  That covers this:
all supplies such as copy toner (except paper),
all parts and services,
all energy costs
portion of maintenance and repair contract.
On top of that, add the $0.007 per copy paper 94 Bright, and……. $0.04384 becomes the total per copy.
If Sam Wilson were to make 100,000 copies, the county of Sussex should be expecting a forthcoming check in the amount of  $4384.00…
Did Sam Wilson use $4384.00 of Sussex County Taxpayer's money to lobby for a personal bill from which he would get personal gain….
It is time to exact payment due….