You are currently browsing the category archive for the 'Guns Don't Kill People. People (With Guns) Kill People' category.
Has the Republican Party truly gone so far out on a limb, that they are truly advocating the right of the insane to keep guns trumps the right of a child to live?
I simply have to wonder. Why would anyone ever, ever, ever, ever, ever in this lifetime, after living these past 4 years, ever again vote for a Republican? Perhaps because they really don't know? Your duty is to tell them.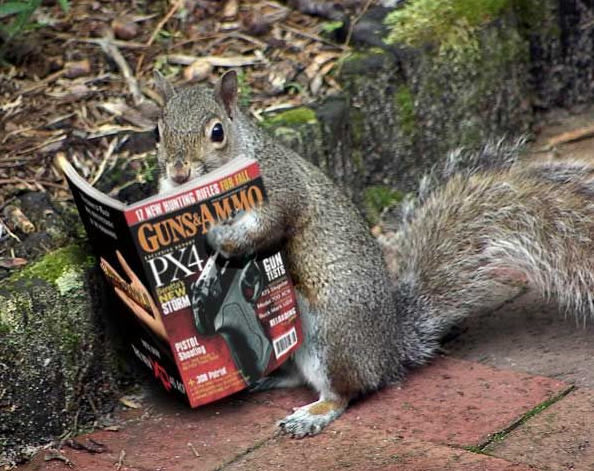 Those in favor of gun control, that is putting responsible limits on who can own weapons,  out raised campaign donations for the first time, far, far more than those nuts who think criminals, mentally insane, and everyone else should wear their guns openly and engage in gun battles at the OK corral….
By a whopping 43% !!!!  Raising$ 21.3 million to the gun lobby's $16.3 million, 
Three fourths of the NRA's PAC money was donated by self defense corporations like Smith Wesson, Glock, and Remington, in order to promote brand loyalty inside the cult group often known by its other name:  the National Rifle Association even though it has very little to do these days with rifle safety.  Today. this organization's primary concern is putting military hardware and concealed handguns into the hands of every possible citizen, and to use television to encourage even minor disputes to be now be settled by open street or in home warfare…..
The Gun Squirrels on the other hand, raised most of their money from moms and pops who were against gun violence.  They donated for their children's sake. Their average donation was under $53 dollars….  They got more.
Prior to the  Newtown shooting…. the gun lobby had out-raised gun control by as much as 100 to 1….   Politically this new found wealth has stopped the threat of the NRA and has rendered all their current bluster and threats, toothless…..   In special elections since 2012, by a ratio of 5 to 1, Gun Squirrels have beaten the pants off the gun nuts….
This is a good thing….  Even though our politicians are rather spineless, and cow before a rabid foaming bunch of erectile dysfunctionites, even to the point of cheering for a senile Mitch McConnell holding a rifle up over his head (they made sure it was unloaded before giving it to him) as he addresses the CPAC crazies, normal moms and pops have turned the corner and are realizing that if they want their their children to live safe lives… they need to buy back their dirty politicians…
So they raised more….
Please help: Here is Gabby Gifford's organization:  Americans for Responsible Solutions….  Give a sigh of relief, relax, and give a tiny amount as have millions of other normal Americans intent on ridding ourselves of the gun lobby forever…  It should be a word of encouragement to us all, to remember that MADD, who remained steadfast against what once appeared to be almost unlimited funding of the liquor lobby…
But as more people died from drunk driving incidents, people simply got fed up with those on the right who obviously didn't have hearts and were pushing for more killing, more heartbreak, and more family destruction….  Like that battle, today our battle has turned and if you join now, you can be part of making it acceptable to regulate both guns and live ammo the same way we regulate drinking and driving……..
They have rights, for sure, but not at OUR expense.
This state bill was to keep guns out of the hands of mentally ill.   It achieved a roadblock when the idea was broached that mentally ill people would not seek help if it meant the loss of their guns… 
The bill was voted down on this fallacy.
If someone is mentally ill and has guns, there are four possibilities…   Four….
Mentally ill with guns and bullets // Mentally ill without guns and bullets.
======================================================================================================
Mentally healthy with guns and bullets // Mentally healthy without guns and bullets
Of those four possibilities stretching across the plateau of human existence, only one is dangerous to fellow human beings…
A mentally ill person who has guns and bullets….
Now that we have isolated the problem… Let us look at it more closely….. we again divide by the four possibilities…
Mentally ill will get help and use his arsenal // Mentally ill will get help and not use his arsenal
==========================================================================================================
Mentally ill will not get help and use his arsenal // Mentally ill will not get help and not use his arsenal.
Of those four possibilities we now have two that are dangerous to innocent human beings.
Mentally ill who will get help and still use his arsenal, and Mentally ill who do not get help and will still use their arsenal….
Therefore across the panel of humanity, all races, all genders, all classes, every non-accidental shooting death is caused by the hand of a mentally ill person owning a firearm, whether under treatment or not…
Most of the more famous murderers in history have had treatment for their psychosis. Most of those being treated still had access to their firearms, and for what ever reason, choose to use them….
As of this point in history,… as far as I can find on today's search engines,… there has never been a gun-caused mass murder by someone who had no access to guns…
Again, people in psychiatric care have blown other people away; people without guns, have never done so…..
Only one conclusion from this logical exercise can be gleaned….
If you voted to allow the continence of mentally-ill people owning guns, no matter what flimsy reason you used to assuage your guilt, you cast a vote for an upcoming future mass-murder.
If you voted to disallow the continence of mentally-ill people from owning guns, you took the only step in the right direction that would do anything to stop its re-occurrence…..
People in treatment still kill when they have guns. Without guns, one rids oneself of the problem….
The bottom line: to allow a crazy person to have a full blown arsenal, is madness. To think that allowing him to have a full blown arsenal will make him more likely to seek treatment, is not thinking straight….
There is only one solution; redo HB 88….
In passing I acknowledge that this is an emotional issue for those on both sides. When we use emotions to think, none of us think straight. If ever the time should arise where we as a society make that choice to think straight, then keeping guns out of the hands of mentally ill goes a long way to preventing mass murderers from happening: …. Logically speaking of course.
Most importantly, I've changed my view on mental health.  I used to think it was a weakness. I now see it as a disease.  I know I always accepted it as a disease, like when I talked to others, but inside, I thought since I was tough enough to beat it, others could too….  Like lifting weights to build body mass, one could rigor himself out of mental illness.  Boy was I wrong.
So much came out , and particularly in the "Gun Battle" that followed, I saw that regulating guns was not the real issue.  The real issue is helping those who see nothing wrong  with taking other's lives and then their own…
I used to think the rising trends of mass murders,  came solely because we lost control over who bought guns… To some extent, it still is.  But there was another trend of which I was then ignorant and that was how cutbacks since the Recession was  and still is, ..creating more mentally unstable people…
Our society's basic overall problems come down to this one single thing:   too-little money.  The self-imposed lack-of-it behind supporting government functions, means those functions are now not there, because no private entity volunteered to step up and take it on… The money needed for these programs is out there, but continues to filter up to the top 1%.
Had we had a healthy, thriving support system to deal with our mentally ill, … other choices may have been made leading up to that shooting..   Had we had the same in Aurora…. that disaster may have been prevented…  Had we had the same in DC, there is a good chance the Navy Yard Shootings would never have happened….
We make choices and those choices have consequences… We consciously chose to cut taxes on the wealthy and by doing so, hasten our government into bankruptcy … I know it was a conscious decision because I was right there eloquently arguing against it… and was over ruled.   Not by a lot, but by enough…  It was the way they saw of making ourselves better… and often when one narrows one's universe a little smaller, to where those things happening on the outside nolonger matter, one can make a smaller universe indeed appear better… until of course the outside comes crashing in….
As so the problems of one burned-out divorced mother trying to deal with a mentally ill child, crashed in upon the national consciousness in a sickening way. So we've learned:
Lesson 1:  Mental illness is a security risk..  Mental illness is a disease.   We need to spend lots of money to cure and contain mental illness from crashing into our lives ever again…   No sliver amount of billionaire's income is worth the loss of those children at Sandy Hook, ever again.
Secondly.   Unless a shooting takes place over drugs, almost all shootings are caused by those mentally ill.  Husbands, wives, children, killers, non killers, or Floridians  prejudiced against hoodies…  We are learning in just one year, particularly with Gun Fail publications now illuminating all the deaths around the country,  that all shootings probably have mental illness at their root…..
Which practically means, if we could completely eliminate mental illness from our society, we wouldn't have to regulate guns at all, (except for the drug warriors of course… )
But until we do… we need to keep the guns our society has chosen to make so readily available, out of the hands of those who really don't have the same values of right or wrong as do the rest of us,  particularly when it is about our lives….
In that regard, we need to hold those of red states accountable and put the blame squarely upon them, for they are the blockage of both directions at this problem… Either they open the now dry channels of dollars to fast flow towards  the treating of mental illness. or they opt to tighten the free flow of guns in order to make sure that only those who are not mentally ill, can legally own them…
There is truth in the saying that criminals  being criminals can always get guns if they want, because criminals aren't worried about obeying the law….  That is entirely true.
However, the converse is also true, that if you have guns laying all over the street and readily available, more are going to get used than if it is really difficult and expensive to acquire even one…  A lot of legislation designed to tighten up the easy access to guns and gun paraphernalia,  was lobbied down this year…
Often by people a little mentally ill themselves (Wayne LaPierre) who fear the government of the People, for the People, and by the People, more than they fear a bullet escaping out of a gun nozzle headed their way….  Those who have the other fear,  ie, guns over government, need to clarify their argument, button down the rhetoric, and state that at stake, is just keeping guns out of the hands of those mentally ill….
Mental illness is a disease… Curing it should be our first priority, and from just hearing the results of the passing of the US Budget today,  that will never happen until we can get into Congress, only those who agree with those sentiments….  It's about money. We know where it is kept, and we need more of it now….
There is no way there was an altercation.  There is no way Trayvon was on top of Zimmerman.  
Dr. Shiping Bao, the Volusia County medical examiner who was in charge of handling slain-teenager Trayvon Martin's body in February 2012, has come out and claimed  that, despite Zimmerman's statements regarding their altercation, there was no feasible way for Martin to have been on top of Zimmerman when the gun was fired because the bullet entered Martin's back. ….
One must be initially skeptical because this new revelation, is being made by one subsequently fired from his position who is now threatening to sue the state of Florida for $100 million dollars.
But, if anyone knows white supremacists, there is a lot of circumstantial evidence going in this direction.
One, the assistant medical examiner is not white.  He is Asian.  A minority himself.   It reminds one of those films where a black child witnesses a lynching and then is told, "boy, you tell no one about this, you hear?" and out of fear, willingly obliges….  
The claim this medical examiner is making is that when he questioned why the "official version" was not related to the placement of the gunshot wound, he was told to " zip his lips. 'Shut up. Don't say those things."
Since this message was released by Mr. Bao's attorney, and specifically to a sympathetic ear with a well read reading base, one may have reasonable doubts as to their validity.
Two, recent activities by Zimmerman himself, now that his handlers have all packed their bags and departed, has given far more credibility to him having a persona who would have lovingly shot Trayvon simply to paraphrase Johnny Cash, "watch him die."  His ex-spouse has been quoted (and retracted) as having Zimmerman state as he waved his gun in front of her and her dad, that "he'd take care of both of them just like he did Trayvon"... Unfortunately the proof is in a busted up phone in police protection and may never be recovered.  The original police chief who knew Zimmerman, has been quoted saying "Zimmerman was a nut case".
Three.  What was on trial for Floridians and their sponsors ALEC, was the unconstitutional gun law.  The trial needed Zimmerman to be innocent, in order to keep constitutional challenges of that law at bay.  They are at bay, now, as you read this.
Bao claims that the prosecution never actually asked him the questions that were crucial to the success in the case, and that he changed his opinion  after repeatedly being warned… from the time he initially examined Martin and the time he was on the stand. Bao and his attorney say they believe he was fired for questioning the way the case was handled, and possibly for not going long with the desired narrative.  
Bao was "supposed" to follow the prosecution's line that Trayvon was "doped up like a Jamacian" on marijuana, but instead told the truth that the minimal amount in Trayvon's body, would in no way impair his judgment. 
Before one dismisses this accusation out of hand, one must wonder.  Why has it not been disproven already?  A exhumation would easily prove Bao to be a liar, or instead a whistle blower.   Surely there are the police photos from the coroner's office,  or crime scene, showing a shot into the front cavity of Mr. Martin, or his back, completely unscathed.. 
This accusation,  if it was not true, would have already been completely shot down days ago.  But it hasn't… Why not?  Are there no pictures of Trayvon Martin dispelling this notion? 
If not, then why of all cases where routine pictures are always taken, is this case, which since it's beginning has been under suspicion of miscarrying of justice, had its pictures been lost, … or stolen?
And that, is where we are. 
All evidence now, after the trial, certainly point to Zimmerman executing Trayvon Martin while he was on his knees, back towards him, most likely begging for his life, and a) because blacks in hoodies cannot be right in that Southern Community, and b) because legitimacy of the Stand Your Ground Law  was under attack, … bigger interests than either of these two people, had to insure that all stereotypes played out as they are supposed to in storybook little Florida towns…. 
Caution:  before continuing understand it is dangerous to take one isolated incident and use it to prove a point.  But, oh, this does it so well.
Remember back when people who loved guns more than children were saying (and still do in the News Journal) that gun laws were attacking people who followed the law, and not criminals?
Well, in Milwaukee, a random road rage incident took place between two conceal and carry gun owners. and they drove all over Milwaukee, on and off freeways and through residential and commercial areas, shooting at each other like John Wayne being attacked by a pack of Apaches (indians, not helicopters)…
Both guilty men were sane, law abiding citizens. Both felt with the Zimmerman defense of a corrupt law, they were quite well within the law to kill because of "threats", and so a ridiculous gun battle reminiscent of the movie Stagecoach took place all over Milwaukee using cars instead of horses….I mean we don't even show that in movies anymore; that meme died out with the A-Team!
Proving what reasonable people have said all along and the NRA scared certain chicken hearted lawmakers (bock, bock, bock, you know who you are, Bonini & Lavelle) into disregarding…  All gun owners have a crazy streak.
You have to regulate guns. Period.  You just have too because nobody is safe if you don't! Period.
When you have two reasonably sane human being who would have nothing ever to do with each other, suddenly go berserk for only one, single, solitary reason: they are carrying a gun, then the problem is the gun.
You have to regulate the gun, not the person. Period.
Anyways, since I must confess this sounds like so much fun, (I think paintball car chases would be so awesome) that we should expect quite a few more to copycat  in the very near future.
But remember this:  it was  because they both felt entitled that the law would support them, they took off and performed this act which fortunately did not kill anyone… But it very well could have. The law allowing guns to be concealed and carried, was the principal cause. not the people themselves.
Regulate guns. period.  And don't listen to the NRA.  They're full of crap.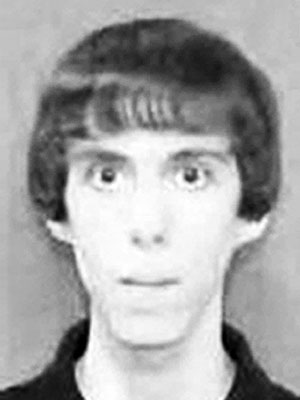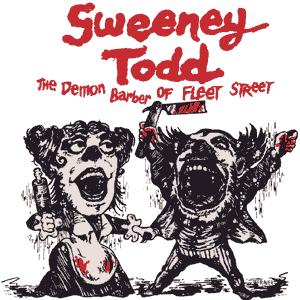 "All Rise and Raise Your Right Hand… Do You, solemnly swear to have no remorse, to allow those known to be extremely violent and mentally twisted, to possess all purchasable firearms and ammunition, and to have no restrictions upon their use?  So Help You?
"WE DO.  WE VOTED AGAINST Barbieri HB 88 w/HA 1, HA 1 to HA 1, HA 2 BECAUSE WE BELIEVE  ABSOLUTELY EVERYONE SHOULD HAVE THE RIGHT TO OWN A GUN WITH NO RESTRICTIONS, EVEN IF THEY LOVE THE MALICIOUS KILLING OTHER HUMAN BEINGS.
Ok then in order please state your name and affiliation… in the order you are listed above.
Sweeney Todd– Republican; Bruce Ennis– Democrat; James Holmes–Republican; Colin Bonini– Republican; Adam Lanza– Republican; Cathy Clouthier– Republican; Charles Manson– Republican; Brian Bushweller,–Democrat; Gerald Hocker– Republican; Greg Lavelle– Republican; Robert Marshall– Democrat; David McBride–Democrat;  Gary Simpson–Republican; Robert Venables– Democrat; Charley Manson– Republican;  Brian Pettyjohn– Republican; Jeffery Dahmer– Republican; Ernie Lopez– Republican; Sweeney Todd– Republican;  David Lawson– Republican;  Jeremy Loughner– Republican…..
The officers shot in the New Castle County Courthouse shooting speak out, for the first time since the tragic event, in support of the federal Bulletproof Vest Partnership.  Their vests were purchased at half the cost to Capitol Police through the federal Bulletproof Vest Partnership, which expired last summer. Senator Coons is fighting to bring the grant program back.Coons doesn't believe law enforcement should have to stand on street corners with a tip cup to get funding.
"I think the federal government owes this to local and state law enforcement,"
So we will make them beg for dollars in a tin cup, but we are too cowardly to ban high capacity clips and assault weapons?
Do you know who the biggest pushers of these two bans are?  Not parents but our first responders…. They were during the 1990′s and are now the ones asking our legislators to do the right thing and step up to ban high capacity clips, and ban automatic weapons….
(Delaware Law will only regulate new purchases and will not impose any hardship whatsoever on current owners )….
But isn't it the height of hypocrisy that we can't muscle the stamina to help out a first responder with passing two trite pieces of legislation,  but we can certainly fan the flames to get press coverage of them begging for money so they can please, please have 14 times a better chance of living through a firefight?  Think about it.
Just ban the sale of high capacity clips and assault rifles…  Help a first responder out……
Lost my Gun, What should I do?
Lost my Gun, What should I do?
Lost my Gun, What should I do?
Better call nine, one, one…..