You are currently browsing the category archive for the 'Executive Privilege' category.
On Saturday March 2nd, Thomas Shellenberger wrote a piece that the News Journal despite it's better judgment, allowed to be published…. The headline was the boring and is so common lately, it is usually panned: Disarming the law abiding is not sound gun control.… Why is this inane?
Because it is not even part of the equation. To put it into proper perspective, it was as if the proper answer to preventing  Newtown's shooting, was that we needed machines emitting secret rays that make guns jam up as soon as they are brought on premises; it is that far out there…. This opinion piece is simply aimed at pandering fear over having imaginary entities football-tackle gun owners and steal their guns; and nothing else. And by now three months after Dec. 14th, no one believes it anymore.
I can remember when people believed aliens were dissected at Roswell. (And for all I know they very well could be). But,…. whether they were or not, it has not impacted my life one way or another… Likewise, the giant controversy that swept up Mike Castle in its eddy (whether Obama was born in Kenya), was nothing but a giant distraction designed to gin up ignorant people to hold out the unrealistic hope that such could be true and a non-black would then become President… Again, it had nothing to to with any practical purpose and only had one effect: to make every one its believers appears as the stupidest, most ridiculous, idiotic, imbecilic, deranged, dumb-ass, and incompetent human beings ever to exist on this planet. Shellenberger seems to be pushing the same kind of argument.   Here is why.
No one cares about law abiding citizens; get this: they are not even a part of the equation.
The criminal justice system of Delaware had nothing to do with the shootings in Newtown, Connecticut.
No law abiding citizen will be disarmed by the anticipated plans soon to be put in place by Biden and Markell.
Having a No-gun rule around young children is extremely good common sense.
If the police want new sales of assault weapons banned, who are you to want otherwise, .. a criminal?
Evidence supports the '94 assault weapons ban could possibly have had a positive effect on decreasing mass killings.
Those tired arguments put to rest, here is exactly why we do need more regulations upon guns.
There is not enough regulation at the moment.
It is too easy for the wrong people to get their hands on a gun.
The NRA has purposefully made tracking guns as difficult as possible to enable criminals to shoot people with impunity.
There is now less level of responsibility involved with owning a gun, than having a 16 year old driving a car.
Then there is this very tired old line…. yawn….
"until we fix the criminal justice system so the laws already on the books are enforced and provide a meaningful deterrent, passage of any new laws only interfere with law abiding citizens…."
oh, oh… I must have dozed off there a second…
That is exactly the problem.  There are not enough laws…  Granted, there are enough laws in some places, but right next to those places, are spots where there are no laws against purchasing any weapons at all.   Chicago has a store across its county line that sells 10% of all confiscated guns acquired by Chicago law enforcement.  Everyone of those is sold legally.  California has Nevada, where a very high rate of confiscated weapons come from. Mississippi has no laws.  There is an Iron Pipeline it is called that funnels guns bought in Mississippi, Alabama, and Georgia right up 95 into New York City…   EVERYONE OF THESE GUNS WAS BOUGHT LEGALLY…..
So how can you enforce laws on the books when there are no laws on the books?  Duh.
Crash. (The argument of the NRA and Schellenberger just shattered on the floor….)
Here is what we do need… Simply put, and no legal person has to worry about a thing…..
A national background check  that pinpoints every known gun, to an owner who is responsible for that weapon.
Requirement that stolen guns get reported ASAP or owner is charged with conspiracy in crime he was accomplice to.
As requested by police,  a ban on the sales of new assault rifles.
A ban on high capacity clips.
Liability insurance up to $1 million on every gun owned.  The insurance conglomerates can figure out the price and deductions.
Obviously any sane gun owner has nothing to fear.  So why are gun owners so frightened?  Are all the weapons in their possession bought at shows and are formerly stolen and they don't want anyone looking at the registration number to find out?
Yes. Of most of the gun owners I know, yes, they are very worried about this.  That is exactly why they are so kooky over this common sense legislation that will both protect their 2nd Amendment rights and our right to live without fear of gun nuts on the loose….

Courtesy of Misconceptions
The right is rejoicing because within the policies of Obama-care lies wording which they say, precludes Obama from using his executive order to ban weaponry or ammunition. They are rather ecstatic right now… Harry Reid inserted such language protecting guns and ammo within the gigantic health-care bill, and only now has it been uncovered. The original intent was to get the NRA to back off trying to kill the bill. The NRA did, and the bill passed… and this past summer was validated by Justice Robert's decision.
The amendment is being touted on Right Wing blogs as Senate amendment 3276, Sec 2716, part c "Protection of Second Amendment Rights" They then admit they were intimidated by the gigantic size of the bill to look at the text directly. They do have a point. Turns out it is hard to find.
For those wishing to see it in person, it is here on page 2037 beginning on line 23.
The first provision is related to the Wellness and Prevention program. Since America leads the world in gun deaths, there was conservative concern that to stem the cost of national insurance, the Wellness and Prevention program would price out a person as a result on whether he had guns or not. This language simply removes that concern from the table. They may ask how many sexual partners you go through in a month, but not how many guns exist in your arsenal.
Basically this limited provision applies to medical personal. Just as under HIPAA they cannot disclose personal matters without a release form, that now applies to lawful weaponry. including guns and ammunition….
This language expressly states that under all auspices of those organizations directly under the jurisdiction of the Secretary of Health, none can report on the possession of legal firearms to anyone.
''(3) LIMITATION ON DATABASES OR DATA
21 BANKS.—None of the authorities provided to the Sec-
22 retary under the Patient Protection and Affordable
23 Care Act or an amendment made by that Act shall
24 be construed to authorize or may be used to maintain
25 HR 3590 EAS/PP records of individual ownership or possession of a
1 firearm or ammunition.
(It does not mean the Justice Department is forbidden from creating a file. Or the FBI. Or the NSA. Those files are still legal under this law. It means that Doctors, Nurses, and other medical officers are not to divulge a patient's ownership of a legal weapon.)
This law was inserted to combat fears like this: if a legal firearm owner were to show up with powder burns on his skin, the knowledge that he had a firearm, could without this specific clause, be divulged to authorities. It can no longer be so.
A pretty nice nod to the gun community and the NRA.
But, in the Right's initial exuberance coming no doubt from not investigating the actual text itself, the idea that this protection prevents Biden and Obama from using Executive Orders to ban certain types of guns, is overstated.
This is a medical bill, and the language specifically links this protection to the medical community.
Furthermore, the protection extends by specific wording to "legal" firearms and "legal" ammunition. Once the Executive order is put into effect banning certain types of firearms, those firearms are no longer "legal", and can, if it is the right thing to do, be reported to "legal" authorities.
The rest of the writing pertains to the prevention of halting a person's Affordable insurance, simply because they have a legal firearm.
–A premium rate may not be increased, health
5 insurance coverage may not be denied, and a dis-
6 count, rebate, or reward offered for participation in
7 a wellness program may not be reduced or withheld
8 under any health benefit plan issued pursuant to or
9 in accordance with the Patient Protection and Afford-
10 able Care Act or an amendment made by that Act on
11 the basis of, or on reliance upon—
12 ''(A) the lawful ownership or possession of
13 a firearm or ammunition; or
14 ''(B) the lawful use or storage of a firearm
15 or ammunition.
Note again this only applies to "lawful" guns and ammunition. Unlawful ones can and should be impounded.
So although I was semi-deflated when I first heard the news that a law preventing the national registration of any type of assault rifle or mega-clip ammunition clip had been sneaked into the Affordable Care Act, now after seeing the text itself, I am relieved it can still be done. Just not done by any department under the authority of the Secretary who is placed in charge of the Affordable Care's enactment…..
So yes, the President can still ban guns by an Executive Order, thereby navigating around the irrational objections of 67 out of the 535 people voting in both houses of Congress.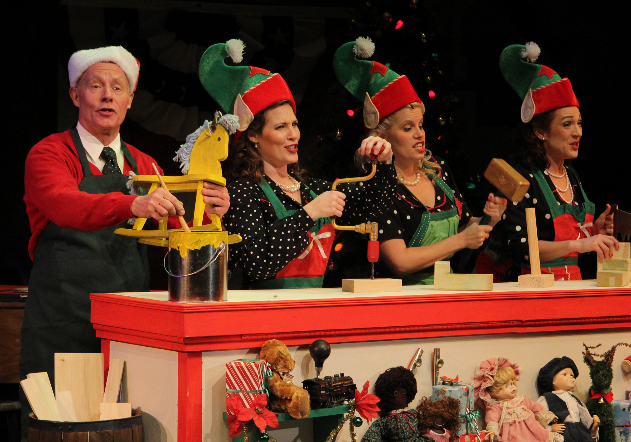 We all have a lot to do.
But, seriously, how can anyone prepare for tomorrows lesson, when they have this to do? No wonder our schools are failing"
From the Mind of Mike Matthews….
Donald Trump doesn't even have this much to do. He has assistants. Administrators don't have this much to do. They have assistants. Politicians don't have this much to do. They have assistants. Not even Santa has this much work to do. He has assistants. But we are being told by all these that teachers don't do their jobs….
Well, duh.
I wish WordPress's format would allow the privilege of posting two articles side by side. That way the effect could be as eye opening to you, as it was to me…
But alas, I will have to run it through in the old fashioned way, and trust my powers of argument are descriptive enough for the task…
Here are the two articles… I would recommend reading them in their entirety before going further.

How The US Lost Out on iPhone Work
In China, Human Costs Are Built Into An iPad
If you read both of those back to back, I probably do not have to say much. The vision they invoke in you, is probably the same as mine….
They do show us the way out…….
Often in our lives we live in confusion. We muddle through by making small decisions because the big ones ruling our lives are just too impossible and too gigantic to handle. Unexpectedly (it's a rarity of course), someone, or something puts the pieces in place, and a road map out, one that is simple, plausible and doable, materializes and we can take action, and resolve our gigantic problem causing all our little ones….
Did you see it too?
Allow me the liberty of elaboration. One shows why our jobs moved to China and other countries. They are better than we… The one telling line I believe, is " Apple's executives had estimated that about 8,700 industrial engineers were needed to oversee and guide the 200,000 assembly-line workers eventually involved in manufacturing iPhones. The company's analysts had forecast it would take as long as nine months to find that many qualified engineers in the United States." The focus of the article, was that was accomplished in 24 hours in China…..
Its the equivalent to a boss telling a subordinate… I want this done, and done it is…..
The second article shows the flaws. It focuses on the explosion at the Foxcomm plant that made assembled the ipods… Two people died. That human cost of an ipod is factored in. It also covers the deplorable living condition that those living at the Foxcomm plant must endure. And it ends with the line, … that if you want to pay for cheap phones, this is what has to be done to make them cheap enough for you to buy…."
Clearly, the US is trending to matching the working conditions of the Chinese in order to compete for jobs.
I don't think we want to live like that, just to make a living….
We've been through this before. Those who once lived along the Merrimack River flowing past Lowell, Massachusetts, well know the dangers described now taking place in China. Those row houses in Appalachia, built by mining companies years ago, share the same horror stories these Chinese are now experiencing.
When you have cheap labor, you have situations where all the power rests in the hands of the one handing out the paychecks… "You want better conditions, they say? You're fired. Now you have better conditions." The others bite their tongue so their fate will not be the same.
We learned during the late 19th Century, that the only way out, was to have EVERY worker stop production until, a contract was reached and they allowed themselves to continue forward.
As the right to strike became eroded here in the United States, so has the quality of life for those in the manufacturing sector. Long hours, dangerous conditions, low pay, no benefits, are the lot of those employed by manufacturers. Their bosses insist, those are the conditions then can barely afford, since if they didn't,… even those jobs would soon leave overseas.
We are in the downward spiral….
Reading the two articles, it became apparent that we are in competition with Chinese and other workers for the bottom… Who can work the hardest with the least amount of trouble for their corporate sponsors and the least amount of money… Whoever it is, will be declared the winners….
Well, if that is the life of a winner, I want no part of it… There has to be a better way….
The answer should have hit you already if you truly did read both articles. The answer is not to compete for the bottom, but the top…. It means we judge success by a whole new set of rules. It means we alter our buying habits and compensation to make living conditions far more bearable around the world, than they are today. And we exercise our power as people, so the money has to work within our framework, sort of along the same framework of just what the Labor Movement accomplished when they took on the big powers that be during the Thirties.
Here is the rough outline.
A) We elect no Republicans in 2012.
B) They pass labor laws determining a true-value wage. Two thirds of that person's annual wage needs to be able to provide for living quarters, food, utilities, and medical insurance. After all required expenses have been met, 1/3 of each employees income should be left as discretionary income… This is pretty much what most US families had during the nineties. It is affordable because businesses prospered then too.
C) Ugh. The math… (Skip this if math bores you) .. Which means that if a single person can barely make ends meet on $20,000, the standard should be $30,000 here in the US.. Likewise for families, if $40,000 is required, then $60,000 should be the average.. Of course New York and California would be higher paid than say North Dakota or Alaska.. That is the basic gist of it… This cost then becomes a cost of the manufactured product….
D) We hold all businesses doing business in the United States to this principal, no matter where their products get made… Of course we don't use the same monetary figures, just the same principal… If in Egypt, one can live on $7,000, it is fair to pay them $10,000. Quite possibly, in parts of Africa, one could pay someone $5,000 a year and keep within the same principals. For companies who try to import products made by desperate people in desperate situations, we impose the old custom's duty, to make them equally as expensive as those made elsewhere, thereby negating any economic advantage to undercut the system.
E) I know the word tariff sends up a red flag to Free Trade-ists. It means that we no longer worrying ourselves about how much a company can maximize its profit; that concern has become secondary. instead, we are concerned about the welfare of those human beings actually working in that country's manufacturing industry.
F) And for the Free Trade-ists, we are invoking the Free Trade Principals in just a different way. As always, we have said a corporation should have the right to sell and cross borders to trade at a spot that gives them a lower cost… That is what free trade is. We are now, invoking the same rational, but instead of using "cost" as our measuring stick we are attempting to do that with something called the "quality of life"… We are stating: for free trade to occur, "quality of life" must be equal or monetary penalties will be placed raising the cost of that product so they will be…
G) This will be good for China. China needs to raise their cost on which they compete or they will implode. Historically that always happens; the peasants revolt. The best prevention is to fix the problem beforehand. Reading the article above, the one about Foxcomm, one can see that without changes, probably within ten years, China will go down in a massive internal turmoil, UNLESS those in its manufacturing sector are given better working conditions. They need a union movement of their own. Ha, ha: they could look to their own founding Communist philosophy on this one…. if they wanted to see what the future will bring if you run government at the whims of large corporations…
H) Obviously, things will not be as cheap from China, if this goes through. The increased cost of labor to the manufacturer, will be shared in half by a price increase to the final consumer, and the other half by a loss in corporate profit. But the balance of that cost to our economy is: more people will be working in this country. The loss of corporate profits to the labor movement did not create the Depression! It worked us out of it!… The higher the wages, the more money spent. The more money spent, the more things manufactured. The more things manufactured the more people employed. The more people employed the higher the wages. The higher the wages…. the more money spent… We begin the cycle pulling us out ….
So through the juxtapositioning of these two articles, the light has been shown from the end of the tunnel… The way back to prosperity is to pay American workers more. The way to do that is to negate the advantage of paying the Chinese less. The way to do that, is to pass an import tax that raises foreign manufactured items to a rate that allows foreign workers to live with the same amount of discretionary income left over after their necessary expenses, as we would wish upon ourselves. That is the silver bullet, and it surely won't happen as long as Republicans can block it. Which is why, we need to remove enough corporate sponsored politicians from office, both Democratic and Republican, so We, The People once again, can have a free hand.
Yes, we can do this.
Briefly put, after yesterday's debate, Mitt Romney is all but assured of being the Republican nominee…
Out of nineteen conservatives who started out in the race for President, the one who is the most liberal, is the one who seems best to represent that party….
What does that say about conservatism?
It says, that even conservatives think the liberal approach makes more sense than what Conservatives have been advocating over the past 30 years?
Just sayin'.
Down, Down,
Yellow, and brown.
The scores fall.
All over the town…
That's adapted from a children's book; originally it was a bedtime poem about falling leaves…
i want to share a story. A young lady i met near the end of this week, was excited her session of Summer School had ended… This is a bright person, I was surprised to hear she was in Summer School; (isn't that remedial?)
So I asked, (to be polite), "how did you do?"
She said, " I got a hundred on my final; That is the whole grade…"
"What?" I queried. "What was the course?"…
"Algebra" she said…
"You went to summer school, and got a hundred in Algebra? What kind of grades did you get all year?"
"Oh", she said. "I flunked it. I had to take this course to go onto high school next year….."
"Oh, wow. Say, I'm kinda involved with educational issues, and I'm really curious now." I spoke quickly. "How was it that you learned something in what, four weeks, from June 19th to now: that you couldn't learn in class, .. the whole school year?"
She flashed a smile, like "yeah, crazy, huh" and thought for a second, and said… "They just explained it better… it's actually really easy."
"They couldn't explain it in regular school? Not even a whole year? "
"No, they were like reading out of the book, and when we'd ask questions, they'd say the book didn't make sense to them either, but it was what they had to teach from and they were sorry, but they didn't know the answer themselves. They wouldn't show us anything…"
"So, how did you like learn it all in summer school?"
Again the smile. "Well, like finding the slope, In my old class, I had no idea what the teacher was talking about with the change or x over the change of y… here they just said take this side and that side, and bingo, you have the slope." It was so easy…
Well I thanked her for sharing and congratulated her on her achievement… I wished her best in another school year too…
Hmmmm. So why is it.. that Delaware pays for a whole year of school, when it can be boiled down and taught in 17 days? The whole course of algebra… boiled down to 17 days….
What are we doing wrong, that we willingly "lose someone" capable who can learn algebra in 17 days, and hold them back another year, because they couldn't pass a core course? It doesn't look like the problem is with her: it appears the problem lies in us!
All it took … was for someone to take the time to explain it to her…. That was all it took….
Ladies and Gentlemen: that is how we're going to win this race … the one…to the top. .. …
Yesterday, before Judge Pauley of the United District Court of the Southern District of New York, a motion was filed by the US Commodity Futures Trading Commission, against a consortium of hedge funds that ran up the price of oil during the winter of 2008.
The defendants manipulated the market by buying up roughly two thirds of the supply passing through the Cushing terminal, holding on to it to create the impression supplies were short, then dumping it onto the market, after betting it would sell short.
They performed the caper in January 08 and March 08. They were unable to find funding to finance it during February 08. Once they were notified in April that they had been placed under investigation, this consortium stopped.
This is just one group. imagine 30 to 40 groups all doing the same thing…
That this is done is now common knowledge, Out there are those who still erroneously believe supply and demand affect oil prices.. They refuse to acknowledge that oil was $145 a barrel, then $45 dollars once the funds got sold off to keep from going bankrupt..
There are those out there who still think we need to drill, drill, drill, like drilling will lower the price at the pump… It won't, It can't, . But instead of opening ocean floor to drilling, there still is something the Federal Government can do to make our lives easier when it comes to putting gas into our cars…
They can bet the entire Federal Debt on the fact that gas will rapidly drop in price, then dump a considerable amount of the Strategic Petroleum Reserves onto the Market… As the price of gas plummets from $3.87 to $1.47 a gallon, and bankrupts each and every hedge fund, both domestic and international, so much so, that across both sides of Wall Street, the sound of light caliber pistol fire echoes from building to building, cubicle to cubicle, … it forces the price of oil to again become determined by supply and demand. As all the moneys of the hedge funders start back-flowing into the US Treasury, and as each of us breathe easier every time we pull up to the pump, we, by pursuing this action, take care of the problem of high prices at the pump once and for all.
I mean if private companies can do it to take money out of our pocket each time we pump gas, the Federal Government can do the opposite to put money back into our pockets…
This is the second time… The first was 2008, but now, because of Republican gains in Congress, it is happening again… It would be wise to remember: just as we had to fight Germany twice in half a century because we didn't finish the war the first time… this time, in our second war with the hedge funds, it would be wise to accept nothing less than unconditional surrender on their part.
A lesson needs to be taught! That lesson is: you don't screw over everyday Americans.
Yesterday's small step in US District Court, begins the process of educating America as to just exactly why, and by who, they are paying over $2.40 a gallon higher than they should……
And let us all stop this nonsense that gasoline prices are not manipulated…. They are. I've shown you the proof.
Next time someone tells you they aren't, do them a huge favor. punch them hard and hurt them a little….