You are currently browsing the category archive for the 'Egypt' category.
If I ran Iran, what I would most want right now, would be a diversion that occupied Israel to such a point that my nuclear research would slip past them unnoticed.
Particularly since the US didn't back down over my bluff over uranium talks.
I, as an Iranian, would think that having missiles reigning down from the sky, might be enough of a distraction to now do what I had to do in the open, in order to get this thing finally done.
Just sayin'. It might be a good time to take a look again just to make sure this episode, is just a minor inconvenience, and not the preliminary feint for a major move being made while all eyes are focused elsewhere…
Just sayin'.
Here is what we know.
Group of people put up money for film.   Allegedly  $5 million dollars.
Film gets made, and actors are later shocked to find their voices were dubbed over and that they were portrayed completely different from what was actually filmed.  Evidence is visible on trailer if you watch.
Film can find no Arabs who will play.  They use hillbillies and put on spray on tans ( rushed job; you can see where they missed)
Film gets edited , and  debuts in a theater in Hollywood, and all wait…  BOOM…. nothing happens….
Film finally debuts on website of that fake charlatan  who was in Florida burning Korans a little while ago.   That sets off search engine and the trailer hits Google.
That being a known, monitored anti-Muslim site, the film gets picked up in Egypt and goes viral.
Upset people riot.
Riot occurs in Libya, not where ambassador was, but at a consulate.  Ambassador goes to consulate and dies.
US announces that those attacking the embassy were not part of the riot, unless they created the riot as a diversion.
Romney criticizes Obama for causing the problem.
Romney defends his remarks despite the death of the ambassador.  Meaning did Romney, like John McCain over Georgia, have foreknowledge of the impending attack, and the ambassadors death was a freak accident, he stumbled in and discovered it was not an Islamic but a US operation?
Wishy Washy Romney,  is stuck, cannot give more fuel to the claim he doesn't think before speaking, so he buttons down harder on his original remark….
The director who made the film is a fictitious person.  Some reports say he is in hiding, but,  a producer, Steve Klein who is now taking full responsibility for the film, has a history.
This Steve Klein is not what reports said.  This Steve Klein is the author of a piece  called "Eric Holder: The Ugliest of Things" which uses the trial of Gitmo holdees in a civilian court way back when, to call for the impeachment and imprisonment of the US Attorney General for violation of the Constitution.  This is a very provocative piece made to defend the insanity of right wing thinkers, and the element of provocation fits very well with this film's provocative nature…  If put on a couch and analyzed Steve Klein would  be a person who has to shock and awe others  in order to consider himself worthwhile….. like a meth-head.
Steve Klein is connected to the whacky shell group called Courageous Christians United.  This strange group or eclectics  has a division that sparks hate with Muslims, a division that sparks hate with Jehovah's Witnesses, and a division that sparks hate with Mormans.
Obviously the anti- Morman connection is perfect, for who would expect Mitt Romney of orchestrating this fiasco, if it got traced back to Steve Klein.  The smart money would bet that Klein's group could be stoked to sponsor an anti Muslim film, and then those with the right connections could create the hassle in Libya that Romney needed to illustrate his lie which portrays that Obama is not truly the best president in foreign affairs we have ever had in our lifetime…  Everyone knows:  Flat out, he is.
That press statement of Romney was off; it didn't make sense as pundits were quick to point out.  It was like it had been rehearsed way too many times,  and was just waiting for the right second, to be spit out…   "Ok, Romney, it just went down. Got confirmation; it's a go..  in 5;   four, three, two, one. You're on!………………………………….."
The Republican Party is like a WWII bomber, missing its tail section and having both wings shot off..  It is going down……. They desperately needed a diversion to try to get the men out alive before it explodes on the ground.   Hey, fighter pilots… look over there.
This is a Swift Boat Attempt upon the current president. But instead of using film, a medium whose threads could be trace, they decided to use Muslims who have no accountability, and basically  pull out of the same play-book as 1980, and stage an embassy takeover to bring down Jimmy Carter and put Ronald Reagan (oh my… what a wonderful coincidence that the hostages get released as soon as Reagan ,pronounced as President of the United States of America, gets beamed to Iran…)  Oh, yeah that's right.  It was Dick Cheney was authored that. With that much guilt, I'd have heart attacks too…
The link got pulled within the past three hours,  but earlier according to Google, one of  the backers of this $5 million film was Sheldon Adelson, who once backed Gingrich,  and then flipped to Romney.   Very soon we will know who the others were.
So the theory stands even though it is still being put together, that this event was caused by the same people supporting Romney, this event was orchestrated in order to make it appear that Israelis made the film and the United States sanctioned it.  Truth is, we do have a contingent of America that is very unchristian and actually do believe whatever they are told, (our Tea Party Contingent), just as Muslim leaders have similar headaches within their own borders.
The more one looks into all the pieces that came together and the smooth planning that seamed all the pieces together leaving no loose ends, even though the idea is far fetched, and as yet, still speculative….  it is fun putting the pieces together, even if later they turn out wrong…..
The theory that makes the most sense out of Romney's ridiculous statement, is that he appears to have had fore knowledge and was uninformed at his speech that something had gone desperately wrong.
When you look at the evidence this is the only way it could be….  Just like our Commander in Chief's birth certificate is a forgery . It's the only way it could be…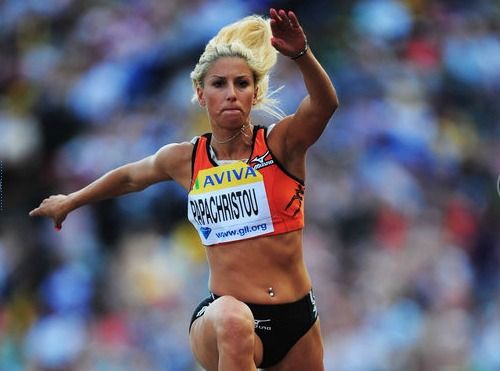 Courtesy of Facebook.
The Greek track star was booted off the Olympic Team. No, it was not because of the Euro… It was because of her slur against Africans. People need to keep their mouths shut. I was glad the Olympic Committee was adhering to high standards.
Later, another report came across the wire. This one actually had translated what she had said…… It was something like …"with so many Africans here, the West Nile Mosquitoes will be able to dine on local food."
I read it again, because that didn't sound horrible.
"with so many Africans here, the West Nile Mosquitoes will be able to dine on local food."
I HAVE to be missing something…. I read it real slow.
With….. so…..many….. Africans….. here, .. the….. West….. Nile…. Mosquitoes…. will…. be….. able…. to…..dine…. on …..local…. food..
Didn't see it that time… I tried reading it real fast.
Withsomany Africans here, theWestNileMosquitoes willbeabletodineon localfood.
No it is not in delivery…. Is there something racist about West Nile Mosquitoes?
Google Search of West Nile Mosquitoes lists these locations…. Massachusetts, Connecticut, Atlanta, Rockville, and Illinois. Someone just died of it in Arizona. These mosquitoes are all over America, and it appears they bite white people as well as nonwhites too. Oh, crap. They just found one in Tom's River!!!!! Now even I'm worried. I saw one on my arm earlier today….
Is the joke in regards to the Nile River? It is, after all in Africa. But is that pejorative? After all, most of us associate the Nile with Ancient Egypt, where mankind began civilization. The Nile almost has a regal nature to it. Do we preach defamation when someone says "Mississippi"? or "Missouri"? or "Ohio"? They are rivers too… How about… "Amazon"? Ooooh. There is pejorative turn of a word. That makes me think of tall scantily clad Lucy Lawless. … If there was a mosquito disease originating in Jefferson County outside of New Orleans, and we said, the same thing when the Saints come up to Philadelphia to play… " With so many Saints fans here in Philadelphia, all our Jefferson County mosquitoes will have local cuisine." ( I would have added) "I hope they didn't lose their tolerance for cayenne."
Would I be cast off an Olympic Team?
The Phillies play the Colorado Rockies at home next on September 7,8,9th. Must I pencil myself a note never to say… "Rocky Mountain spotted fever" on those three days? Especially if to do so is….to lead me "to express my heartfelt apologies for the unfortunate and tasteless joke I published on my personal Twitter account. I am very sorry and ashamed for the negative responses I triggered, since I never wanted to offend anyone, or to encroach human rights."
Or if I go up to New London, Connecticut, I must be very careful not to think of ticks and if I do get bitten by one on the back of my hairline, while there, I must be very careful not to say in the local's presence… Lyme Disease. Old Lyme is only a couple of towns west of New London. I wouldn't want to offend anyone, or encroach human rights.
Encroach human rights? How.
How does either statement encroach human rights? Does either statement bring down people from Colorado or Connecticut?
Are you a bad person just because there is a disease that originated in your country? If so, all Africa is doomed. And so is South America. And syphilis came from the New World! So we are all in this together.
Mosquitoes dine on everyone, myself included. They ARE color blind.
Where is the racist remark? "There are so many Africans here?" Should she have said Negroes? or blacks? Do we take offense when we get called Americans while we are abroad? "kick that bitch off the team. We are United Staters; not Americans. Everyone in the Western Hemisphere is a damned American…"
I'm struggling here. Someone help me out. I'm trying to think of a slur made at Americans that would require an apology and a kick off the Olympic Team… and for heavens sakes, I just can't think of one.
Basically her point is…. Gee, there are a lot of Africans here… Yeah.. duh… it's the Olympics……
You take that and put it with the fear of West Nile, which in Greece is at a higher preponderance than here in the US.
The Olympics must have the highest standards. Without question. But there is the other standard, the one requiring a burden of proof. It appears all we have to have is a prosecutor and boom, a sentence is levied.
And this is not one occasion. Nancy Grace on Fox is a case. Bloggers comments are another case. Everyone has an opinion. No one stops to look at facts. They judge based on one or two words in the question. "Sure, if someone slurs a race, they should be thrown off the team. I say throw them off the team. We need to make an example so powerful it never happens again!" Hey, everybody! Let's judge by popular opinion and not the facts.
Everyone has an opinion before anyone knows what she said. The implication is: "oh, it doesn't matter what she says. If someone complains and thinks it is derogatory, then that is what matters. Whether it is derogatory or not, is inconsequential. After all, how can she not be guilty, if someone complains?"
Uhhhhh. perhaps the person doing the complaining is simply not that smart? If affects 50% of the worlds population you know?
I remember saner times.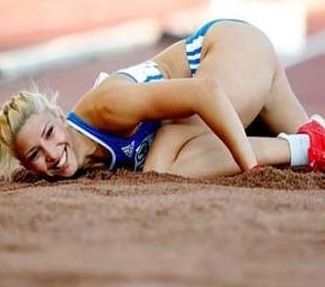 Courtesy of Facebook
One of the best pieces of practical advice ever handed down, was that every once and a while, you have to step back, disengage, look around, and take note of where you stand and what's going on around you….
So here we go.
We killed Bin Laden.
Christina Schools opted out, then back in to the "Race to the Top".
Our debt ceiling is coming due, and we have teapeople who want to let us default.
The birth certificate issue was finally put to rest for all intelligent Americans.
Due to man's insistence he is more powerful than nature, parts of Japan are inhabitable.
Markell is taking on the NRA over their insistence that gun shows should be able to continue to sell guns to known criminals…
Wilmington's death toll is higher than ever.
Protack is not going to run Delaware's Republican Party this season. The NRA is.
The General Assembly has been remarkably productive, (There are no Republicans, you know?)
The Republican House of Representatives has been remarkably destructive.
Paul Ryan's budget is being touted by Republican's as being "grown up." (scary: what were their budgets before? "childish"?)
Speculation has driven up gas prices to where they are actually damaging the recovery.
Inflation on food since last May, has risen 50% on basics, but for some reason, no one counts food in the inflation reports.
Energy costs were the highest on record this year, though less carbon was burned. They too are discounted from the inflation index.
Labor unions are in danger of becoming obsolete in tea party states. Workers everywhere see their future as working for less and less each year.
Charitable organizations are in danger of failing; donations are down.
The housing market is still down. To unload a house you need to sell it at 40% of its value.
The Fed Chairman wants 30 Trillion worth of derivatives exempt from regulation.
Republicans think to be president you have to be a cool TV star. To hell with running a country. Whether hunting in Alaska, or the streets of New York; get a show, run for office.
Ok, that's just a few… ]
Looking back over that list, a couple things jump out… One, is that the economies supporting all the layers of government are doing poorly, and THAT is creating the issues.. Cutbacks are because each layer of government, is taking in too little money.
And expressly because of the tightness of money, we have people losing their jobs, and that… of course causes "drama." Whether it is rioting in a Middle Eastern street, or subdued protest off the back of John Deere tractors in Madison, or heated exchanges at the Eden Support center off Bear-Corbett road, or wacky Wilmington City Council meetings, or a lot of construction workers sitting at home waiting for a call to come to work…. in all cases, the myriad of problems are because the economy is not working well enough…
Btw, who is doing well?
Investment firms.
What are they investing in?
They are investing in schemes; not hard capital. They are buying companies, and squeezing them dry, then selling the pieces. All told, they make cash; the employes file for unemployment. Banks with money, aren't lending it. They are buying other banks.
Where did the investment firms get their money? They got it from the Federal Treasury, given with no strings; fully expecting it to be invested in hard capital.
So we have a 14 Trillion Dollar deficit, where we bailed out the investment firms, and they are squandering the money by not creating capital.
So are we due for another crash? History says yes. The crash of 1937 occurred precisely because attempts were made to reign in spending by firing people (cutbacks) and all the gains of 1936, were wiped out…. Only WWII, and out of control deficit spending brought us out.
America was the last power to exit the Great Depression, because of the debacle of 1937…
So when will we get hit? Best guess is November 2011. Unemployment will be over 10%, causing a lot to clamor we are going the wrong way.
How do we move all that money out of investment houses and back into the actual economy?
Do what we did during WWII… The top marginal percent was 94%… All privately earned money went into the war effort.
We need to stop the siphoning of money out of our economy… Raise the tax on capital gains, raise business taxes, and most importantly, raise the top rates on the top 1% of the wealthy.
Pass it with an expiration date 3 years hence. That means like the Bush tax cuts which were set to expire, the revenue enhancers expire on a certain schedule.
And of course, keep the exemptions so that any hard capital enterprise, isn't taxed at all…
Which means (so all can understand it) that if one builds an American manufacturing plant, none of that money gets taxed, but if you build a third world manufacturing plant, that money is subject to the highest tax rate possible. if you purchase another company in a hostile takeover, the money spent to buy that company is taxed. But were a plant built next to the Fisker Auto Plant, that money would not be touched…
Obviously in such a tax environment, construction would take off. With it, our economy would start to grow.
Pretty much, that's where we're at. If we don't tax to promote hard capital investment, we lose…. if we do tax more, we get our country back. As our purchasing power grows per individual, our economy becomes stronger, and is then able to support all layers of government.
It is so simple. Tax, tax, tax. those with all the money. (but ignore all the money that gets buried into hard capital )… Had we done so in November, as the Democratic House voted to do, …. unemployment could now be 4%, and gas, no more than $2.50 a gallon. ( I know that's a jump for neophytes, but most of you already know, exactly how those two are intertwined with the marginal tax rate)……
.
I'm not the only one comparing Egypt with Iran (79).. Both were populist revolts against dictators, both were lifting off oppressive regimes.
As the people poured into Tehran, Carter did not give them support. We were too tied to the Shah. Thereby when he left, there was a period where the population looked around, saying "what do we do now?"
Khomeini, was in France. He quickly packed and moved back to Iran, and the mullahs, who were the only structure left in that nation, by default, became the government. One that was quite hostile to the US; and considering we supported their oppressor, one would expect they should be…
But for a moment, there was hopefullness. Perhaps here was a new American revolution, where a government was ruled by its citizens, and not … vice versa. There was jubilation, hope, and joy.
Then Khomeini set up shop, and the mullahs—and a roving army of "spiritual enforcers" known as the Revolutionary Guards—ended up substituting one autocratic regime for another. In doing so, they dashed the hopes of millions of middle class Iranians who thought the revolution would bring more freedom, not less.
Women lost the social gains they had made under the Shah, and were forced to wear head coverings and full-body cloaks called chadors. Opponents were imprisoned and tortured as ruthlessly as under the Shah. A parliamentary democracy existed mostly on paper, with true authority residing with the mullahs. With the Shah in exile, Khomeini identified the U.S. as "the Great Satan" and an "enemy of Islam."
We seemed to be on the same track in Egypt. The Obama administration was proceeding too cautiously, voicing support for Mubarak to finish his term. That made Egyptians view us suspiciously. Was the United States unwilling to see just how hated Mubarak really was? Could they not gauge the hatred which average Egyptians felt towards this man?
Obama was pulling a Carter… Fortunately for the world, instead of a Walter Mondale, he has a Joe Biden (he's from Delaware, you know) who steps up and speaks from the heart, as would Jackson, Lincoln, Cleveland, Truman, other leaders also cut from the common cloth…
"He stressed that the Egyptian government is responsible for ensuring that peaceful demonstrations don't lead to violence and intimidation and for allowing journalists and human rights advocates to conduct their important work, including immediately releasing those who have been detained,
Joe Biden is needed in Egypt. The Obama team is too blind. Their backing Suleiman will backfire. He is known as "The CIA's Man in Cairo." for his his ardent anti-Islamism, his willingness to talk and act tough on Iran -
Mubarak knew that Suleiman would command an instant lobby of supporters at Langley and among 'Iran nexters' in Washington – not to mention among other authoritarian mukhabarat-dependent regimes in the region. Suleiman is a favourite of Israel too; he held the Israel dossier and directed Egypt's efforts to crush Hamas by demolishing the tunnels that have functioned as a smuggling conduit for both weapons and foodstuffs into Gaza.
Obviously this is not what the Egyptians, those sleeping out in the cold to protest another day, crowds who stop rioting to bow their heads, ex-patriots who are abandoning their European jobs to fight for their homeland against tyranny and oppression, want…
No! America needs to be like France was to us during our similar Revolution. "What do you need?" "I have it if you can deliver?" " can put our fleet off Yorktown for a week, can you be there?
Only then, if we support the people, … it won't matter who becomes the ruler. Whoever it is, will be beholden to the people, a people who will love the United States of America.. … Instead of the Great Satan, we become the Great Angel…..
We can do this: and Delaware's own Joe Biden has taken the lead. His words rippled through Tahrir square like wildfire……
On the other hand the person to whom Obama seems to be willing to throw his support, figured predominantly as Egypt's torturer-in-chief, during the days of rendition by the US of terror suspects to extract information. At least one person extraordinarily rendered by the CIA to Egypt — Egyptian-born Australian citizen Mamdouh Habib — was reportedly tortured by Suleiman himself.
Equally embarrassing for the Obama administration, is Suleiman's involvement in the famous torture evidence erroneously proving a link between Saddam and Al Qaeda. It was later refuted. His whereabouts were, in fact, a secret for years, until April 2009 when Human Rights Watch researchers investigating the treatment of Libyan prisoners encountered him in the courtyard of a prison. Two weeks later, on May 10, al-Libi was dead, and the Gaddafi regime claimed it was a suicide.
According to Evan Kohlmann, who enjoys favored status among US officials as an 'al-Qaeda expert', citing a classified source: 'Al-Libi's death coincided with the first visit by Egypt's spymaster Omar Suleiman to Tripoli.
Are we putting in another Shah? Another spymaster who will torture and use fear to exert control? We're doomed if we do…
Better to let the middle class do whatever it is they want, elect whoever it is they want…. Forget the ruler… support the people…
Joe Biden knows this….
Uprisings versus a despotic ruler.
Judging from the streets of Egypt, capitulation is the only thing that will stop it.
Either the government of Mubarak capitulates, or it establishes control with violence.
China was faced with the same in 1989.
Iran faced it last summer.
Tunisia faced it in December.
There is no other solution. It is a matter of will. Does Mubarak have the will to kill his own people? Mow them down like rattlesnakes?
If he doesn't… he must leave… Does Mubarak have the will to abdicate his position, to being a pariah the rest of his days, watching his back for a sniper paid to clip him?
If he doesn't, he must regain control by killing innocent people irregardless of the consequences.
In the first case, that of abdicating, …. he can't win. The second case, killing off all protesters no matter how many, is an option where he can win. It was done in China. It was done in Iran. The world yelled loudly, but that really doesn't matter much in Egypt, just as it didn't matter inside China, just as it didn't matter in Iran. And… after being ruthless, there were no more riots in either country.
He has no choice. Expect the bloodbath soon.
First Algeria, then Tunisia, Yemen, Jordan, Egypt, and Albania. And I just heard Kyrgyzstan had riots too?
And no one is blaming Israel or the Great Satan? These are truly incredulous times…
So then, who is blame? A better question,…. once facts are on the table, is WHAT… is to blame?
The heart of the problem is in the dysfunctional nature of conservative, traditionalist Arab society. They fail to function economically, because of their values prohibit them from doing so.
Here is a case in point. Nine out of ten Egyptian women suffer genitalia mutilation. This act is not sanctioned by the government of Egypt, but is actually, officially opposed. Mubarak's wife, actively campaigns against it. Yet nine out of ten women continue to have this done:
Sheikh Yusuf al-Qaradawi - the president of the International Association of Muslim Scholars – explains:
The most moderate opinion and the most likely one to be correct is in favor of practicing circumcision in the moderate Islamic way indicated in some of the Prophet's hadiths – even though such hadiths are not confirmed to be authentic. It is reported that the Prophet (peace and blessings be upon him) said to a midwife: "Reduce the size of the clitoris but do not exceed the limit, for that is better for her health and is preferred by husbands."
That is not a Muslim view (the practice is rare in Turkey, Iraq, Iran and Pakistan), but an Egyptian Muslim view. In the most fundamental of matters, President and Mrs Mubarak are incomparably more enlightened than the Egyptian public. Three-quarters of acts of genital mutilation in Egypt are executed by physicians, meaning they are not being performed at religious ceremonies, but are instead being quietly paid by the very parents of the girls themselves.
Fact is, Egypt is wallowing in backwardness, not because the Mubarak regime has suppressed the creative energies of the people, but because the people themselves cling to the most oppressive practices of traditional society. And countries can only languish in backwardness so long before some event makes their position untenable.
So what broke the back of those toiling in Egypt? The price of wheat?
Wheat prices have almost doubled in the past year.
Egypt is the world's largest wheat importer, beholden to foreign providers for nearly half its total food consumption. Half of Egyptians live on less than $2 a day. Food comprises almost half the country's consumer price index, and much more than half of spending for the poorer half of the country.
Egyptians love their bread. The nation is the world's biggest consumer of bread with around 400 grams of bread consumption a day, easily eclipsing France at just 130 grams daily.
So, why can't the Egyptians buy wheat?
The prosperous Asians are buying it up first. The wheat flows to the area having the most money.
Earlier this year, after drought prompted Russia to ban wheat exports, Egypt's agriculture minister pledged to raise food production over the next ten years to 75% of consumption, against only 56% in 2009. Local yields are only 18 bushels per acre, compared to 30 to 60 for non-irrigated wheat in the United States, and up 100 bushels for irrigated land.
Prosperous Asians want their protein. And we all know it takes seven times as much wheat to make an equal amount of protein. The Asians have priced wheat out of the Arabs budget.
The trouble isn't long-term food price inflation: wheat has long been one of the world's bargains. The International Monetary Fund's global consumer price index quadrupled in between 1980 and 2010, while the price of wheat, even after the price spike of 2010, only doubled in price. What hurts the poorest countries, though, isn't the long-term price trend, though, but the volatility.
It turns out that China, not the United States or Israel, presents an existential threat to the Arab world, and through no fault of its own: rising incomes have gentrified the Asian diet, and – more importantly – insulated Asian budgets from food price fluctuations. Economists call this "price elasticity." Americans, for example, will buy the same amount of milk even if the price doubles, although they will stop buying fast food if hamburger prices double. Asians now are wealthy enough to buy all the grain they want.
If wheat output falls, for example, due to drought in Russia and Argentina, prices rise until demand falls. The difference today is that Asian demand for grain will not fall, because Asians are richer than they used to be. Someone has to consume less, and it will be the people at the bottom of the economic ladder, in this case the poorer Arabs.
Wheat supply dropped by only 2.4% between 2009 and 2010 – and the wheat price doubled. That's because affluent Asians don't care what they pay for grain. Prices depend on what the last (or "marginal") purchaser is willing to pay for an item….
It wasn't the financial crisis that undermined dysfunctional Arab states, but Asian prosperity. The Arab poor have been priced out of world markets. There is no solution to Egypt's problems within the horizon of popular expectations. Whether this regime survives or a new one replaces it, the outcome will continue to be a disaster.
So in each of these conservative Muslim states, no matter who remains or takes over, the conditions will not become better until they understand that… it is their conservatism, that is literally the thing killing them.