You are currently browsing the category archive for the 'Delaware Politics.Net' category.
This is the first thing I saw as I began my day, and that day is ruined already…. On Delaware Liberal this is what greeted me….
Whole Jewish families lined up against the walls of the Warsaw Ghetto, and shot
Courtesy of Mirror.co.uk
Iranians Don't Have Pigeons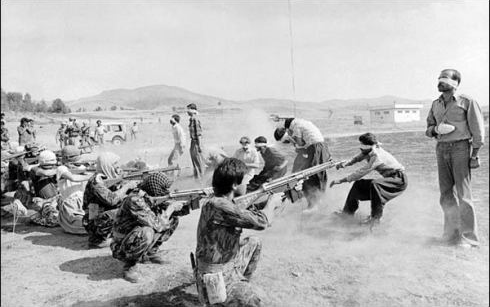 Courtesy of 4.bp.blogspot.com
Nazi's Idea of Crossing State Lines to engage in sport shooting illegal in their own state.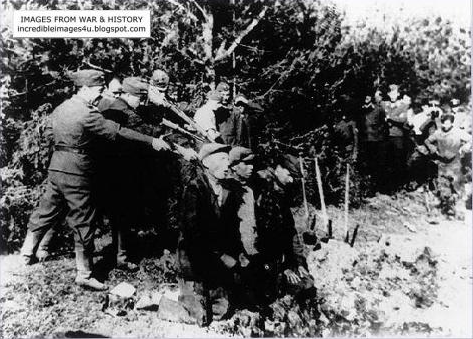 Courtesy of 4.bp.blogspot.com
What happens when one callously equate human life with pigeons.

Courtesy of TheIndyChannel.com
You do not have to draw the same conclusion I did from this video. If you try to equate the two then the onus is on you. This is just a portrayal of how the video made me feel…
That shot of the pigeon still alive, going "why are you doing this! why are you doing this!" would have been just like one of those first graders looking up at Adam Lanza. Sigler and Lanza are alike. It is a free country and I can say so…
If we'd had mandatory background checks, and a registry, Adam Lanza might be on medication right now…..
This is the head of Delaware's Republican Party. How can anyone ever vote for a Delaware Republican ever… again?
Eli Broad — the CPA-trained-billionaire-businessman-turned-public-education-reformer — informed Diane Ravitch, a distinguished education expert, about what needs to be done to education in America.  . According to Ravitch, "We talked about school reform for an hour or more, and he told me that what was needed to fix the schools was not all that complicated: A tough manager surrounded by smart graduates of business schools and law schools."
According to Slate quoting Vanity Fair, Eli Broad boasted back in 2006 that he  "plans to virtually take over the Delaware school system in 2007, pending approval from that state's legislature." He backed the winning slate of candidates for the local board of education in 1999 and helped hire the superintendent.
Eli Broad trains Superintendents.  Christina School District has been the unfortunate beneficiary of his largess.  Joe Wise, followed by Lillian Lowery, followed by  Marcia Lyles, all are from Eli's School of Superintendencies….Dr. Joe Wise was selected as a Broad Fellow by Eli Broad Institute for School Boards (2005), was appointed to the Eli Broad Urban Superintendents Academy as a Fellow (2003), and serves on the Broad Academy's adjunct faculty and advisory committee. Although Broad Superintendents come in highly qualified, they often leave disgracefully. Joe Wise, may have been one of the first. Recently, across this nation many Broad Superintendents have been let go. All trained by the Broad Superintendents Academy: Maria Goodloe-Johnson (class of 2003) of the Seattle school district, LaVonne Sheffield (class of 2002) of the Rockford, Illinois school district, and Jean-Claude Brizard (class of 2008) of the Rochester New York school district. Brizard resigned to take the job as CEO of Chicago schools, but his superintendency in Rochester had been mired in controversy. Another Broad-trained Superintendent recently announced his resignation: Tom Brady (class of 2004) of Providence, Rhode Island, as well as these others from before: Arnold "Woody" Carter (class or 2002), formerly of the Capistrano Unified School District; Thandiwee Peebles,( class of 2002), formerly of the Minneapolis Public School District; and John Q. Porter (class of 2006), formerly of the Oklahoma City Public School District.
Ms. Lillian Lowery (class of 2004), Wise's replacement after supposedly cleaning up Joe Wise's disaster, was put in charge of all Delaware's schools, and now, is in charge of Maryland's. Broad's influence has touched every Delaware Student… and is about to touch all those of Maryland.
Our current head of the Department of Education, Mark Murphy, hails from a group NLNS funded by Eli Broad
If this was a good thing, it would be good.
So, what is the Broad influence?
Here is one take. It is one of the three influencers of education. Along with the Gates Foundation and the Walton's, it exerts a powerful influence, good or bad. It calls itself a venture philanthropy, as in venture capitalist. Meaning it invests in philanthropy expecting to yield a return on its investment. As an example, it can fund a study that says computers will help inner city kids learn, then sell those recommended computers to that school district.
Here is how it infiltrates a school district. Christina School District to be exact…
The Broad Foundation plants one of its elements in a school district, it is then highly likely they will plant another one along with it, so their influence is maximized.
For instance, an element might be:
- The presence of a Broad-trained superintendent
- The placement of Broad Residents into important central office positions
- An "invitation" to participate in a program spawned by the Foundation (such as CRSS's Reform Governance in Action program)
- Offering to provide the district with a free "Performance Management Diagnostic and Planning" experience
The Broad Foundation likes to infiltrate its targets on multiple levels so it can manipulate a wider field and cause the greatest amount of disruption. Venture edu-philanthropists like Gates and Broad proudly call this invasive and destabilizing strategy "investing in a disruptive force." To these billionaires and their henchmen, causing massive disruption in communities across the nation is not a big deal.
The Broad Foundation has spent nearly $400 million on its mission of "transforming urban K-12 public education through better governance, management, labor relations and competition."
That sounds nice. So let us look closer….
The signature effort of the Broad Foundation is its investment in its training programs…The Broad Superintendents Academy runs a training program held during six weekends over ten months, after which graduates are placed in large districts as superintendents. Those accepted into the program ("Broad Fellows") are not required to have a background in-education; many come instead from careers in the military, business, or government. Tuition and travel expenses for participants are paid for by the Broad Center, which also sometimes covers a share of the graduates' salaries when they are appointed into district leadership positions. The foundation's website boasts that 43 percent of all large urban superintendent openings were filled by Broad Academy graduates in 2009.
The Broad Superintendents Academy's weekend training course provides an "alternative" certification process which has come to supplant or override the typical regulations in many states that require that individuals have years of experience as a teacher and principal before being installed as a school district superintendents….
The Broad Residency in Urban Education is a two-year program, during which individuals with MBAs, JDs, etc. in the early stages of their careers are placed in high-level managerial positions in school districts, charter management organizations, or state and federal departments of education. The Broad Center subsidizes approximately 33 percent of each Resident's salary.
The Broad Foundation founded the New York City Leadership Academy, which trains individuals to serve as principals in the city public schools, several of whose graduates have been accused of financial misconduct, as well as arbitrary and dictatorial treatment of teachers, students and parents. This was recently featured by Delaware's WDDE reporting on Reshid Walker who is training in Cape Henelopen under the Delaware Leadership Project. DLP is an alternate certification program that this year is preparing six candidates to work as principals or assistant principals at public schools serving high-risk students in Delaware. Alternate Certification means it sidesteps requirements that a principal has to have stepped foot inside a school before. Through four days a week of on-the-job training, and no certification from an accredited college or university, he will soon be in command of your child's education.
The Broad Institute for School Boards provides three training programs for elected school board members and non-Broad-trained superintendents conducted in partnership with the Center for Reform of School Systems (CRSS). The Institute trains new board members at a one-week summer residential setting…The Broad Foundation underwrites 80 percent of all program costs through a grant to CRSS.
The Broad Foundation also supports a broad range of pro-charter school advocacy groups, as well as alternative training programs for non-educators who want to work as teachers and principals (Teach for America, New Leaders for New Schools). In addition, the foundation offers free diagnostic "audits" to school districts, along with recommendations aligned with its policy preferences. It produces a number of guides and toolkits for school districts, including a "School Closure Guide," based on the experiences of Broad-trained administrators involved in closing schools in Boston, Charleston, Chicago, Dallas, Washington, D.C., Miami-Dade County, Oakland, Pittsburgh, St. Louis, and Seattle…..
Closing public schools to open opportunities for charters seems to be it's prime directive. Although not officially enshrined as such, it does seem to be the consistent pattern of each of its graduates.
The foundation provided start-up funding for Parent Revolution (formerly the Los Angeles Parent Union), the group which developed the "Parent Trigger" legislation, designed to encourage the conversion of public schools to charter schools. Broad has also has given large amounts of money to Education Reform Now, a pro-charter school advocacy organization…
Eli Broad has said he "expects to be a major contributor" to Students First, former D.C. Chancellor Michelle Rhee's organization that advocates for the expansion of charters, vouchers, and an end to seniority protections for teachers. The pro-Rhee biography, The Bee Eater, was subsidized by the Broad Foundation as is mentioned on the book jacket.
Of course, there are campaign contributions (you will need to type in Broad, Eli) to facilitate the corporatizing of education… A quick look certifies that his coverage is a who's who across party lines in Congress. Obviously there will be support for Charters streaming down from the top lines of government.
Ok, so how does all of this affect Delaware's public school's families?….
One of the tenets of his philosophy taught to his graduates, is to produce system change by "investing in a disruptive force." Continual reorganizations, firings of staff, and experimentation to create chaos or "churn" is believed to be productive and beneficial, as it weakens the ability of communities to resist change.
A hallmark of the Broad-style leadership is closing existing schools rather than attempting to improve them, increasing class size, opening charter schools, imposing high-stakes test-based accountability systems on teachers and students, and implementing of pay for performance schemes. The brusque and often punitive management style of Broad-trained leaders has frequently alienated parents and teachers and sparked protests. A long laundry list of Broad Supertendants run out of town can be found here, near the bottom. But you can get an idea of what to expect, from just this one: Robert Bobb (class of 2005), the Emergency Financial Manager of the Detroit Public Schools, recently sent layoff notices to every one of the district's 5,466 salaried employees, including all its teachers, and said that nearly a third of the district's schools would be closed or turned over to private charter operators. At a recent town hall which Bobb had called so he could go over his plan, angry students, parents, and teachers drove him from the meeting. He was escorted out by his six bodyguards….
Disruption and chaos indeed…..
Delaware is fortunate to have a large parenting network of watch dogs who communicate well with legislators. Whereas the Christina District has had a rough go with Broad graduates, the rest of the state has so far been unscathed…..
Without the oversight being provided by parents and teachers watchdog organizations, the fate of Delaware's students might be that of Philadelphia, Chicago, or Detroit.
if you are a parent or know one, you probably feel this way as well. Parents Across America considers Broad's influence to be inherently undemocratic, as it disenfranchises parents and other stakeholders in an effort to privatize our public schools and imposes corporate-style policies without our consent. We strongly oppose allowing our nation's education policy to be driven by billionaires who have no education expertise, who do not send their own children to public schools, and whose particular biases and policy preferences are damaging our children's ability to receive a quality education.
In fact, this entire philosophy of forcing change upon children, strikes every parent as coming from those types of people we all run across, … who hate children…. "Someone smack that kid who's crying."
Amen And Amen.
Did you read the News Journal in depth article about how much damage the Sequester is going to cause Delaware?  About how people now, because of a vengeful and traitorous party has gummed up Congress on purpose, that now American servicemen are going to be taking a 20% pay cut?
Are you one?  And if not, living here in Delaware, do you know someone who is in the National Guard?  The  Air Force?  Will they stop coming into your business now, in order to make sure they can still keep their house?
How much sales will you lose,  1%?  2%?  5%?  10%? 25%?  50%?  75%?  95%?    Will you also go broke for the same reason?  Because of a vengeful traitorous party that gummed up Congress on purpose, that now, American servicemen are going to be taking a 20% pay cut?
Everyone knows the deal.
"You didn't vote for Romney; now we are going to f*ck you up…."
Billionaires are sooooooooooooopoooooooooooo much more important than you………
Btw, you can register yourself tomorrow as a Democrat or Independent here…..
A well regulated militia, being necessary to the security of a free state, the right of the people to keep and bear arms, shall not be infringed.
What the NRA is proposing: that every man become his own enforcer of his own view of   "constitutionality"  by having his own masses of whatever firepower he so chooses, … is the exact opposite of being well regulated. As we see with every new report of shootings, it promotes anarchy.
If we assume that a civilian population is required to keep arms to protect itself from tyranny,  then by the words of the Constitution itself,… we have to regulate those very arms…
We can regulate them by banning assault rifles.  We can regulate them by banning high capacity clips.  We can regulate them by registering every firearm to a single owner, and holding that single owner accountable for whatever accident befalls that gun.  We can regulate them by requiring insurance, and if there are those who refuse to abide by the constitutional regulations, we can incarcerate  them and be done with them.
The Constitution allows for firearms, only IF THEY ARE WELL REGULATED….
So, in order to validate the Constitution, let's regulate all firearms…..  Failure to do so, is a violation of the Founding Father's own principles, and is unconstitutional….
It says so right there in the Second Amendment.   Care to read it?
Assault weapons are not normal guns, they are designed to continue going, to penetrate, and cause as much damage as possible. Compare for yourself, a normal rifle bullet against the ammo for the AR-15 of similar caliber
Some of Adam Lanza's rounds penetrated the schools walls and were found embedded in cars outside.
No interpretation of the Constitution gives anyone the right to put other's lives in danger. Using these, puts lives in danger. It is Natural Law that something like this needs to be banned…. Natural Law.
As someone on the right once said, "Natural law" is the organic basis of the Declaration and the foundation of our Constitution. Therefore, banning ammo for assault weapons, is certainly in line with the Constitution….
It seem that no matter what Obama does these days he always comes out on the right side of the issue, and the Republicans always look like a bad live skit off Saturday Night Live….. You know, the ones so bad you just laugh at the fart noises?
Today the International Association of Chiefs of Police released the following statement…..
The International Association of Chiefs of Police (IACP) commends President Obama and Vice President Biden for the comprehensive package of proposals they announced to combat gun violence. The IACP believes that the proposals and actions reflect an effective, balanced approach to addressing the plague of gun violence in our communities and nation. As this process moves forward, the IACP will continue to work with the Administration, members of Congress, and public safety leaders across the country to enact these much needed reforms.
For many years, the IACP has been a leading voice in efforts to reduce gun violence. Our membership was, and remains, a leading proponent of universal background checks for gun purchases, the ban on military style assault weapons, high capacity magazines, and ensuring that the Bureau of Alcohol, Tobacco and Firearms (ATF) has both a permanent director and sufficient resources to enforce our nation's gun laws. The adoption of these, and other reasonable measures, will certainly assist in reducing the level of gun violence in our Nation.
Doesn't that make David Anderson, Don Ayotte, Frank Knotts, Jon Moseley, all anti-police? Hey, wait a minute… One of those is an elected official for the city of Dover, and he is anti police? Hmm, he is running this year… I wonder if his constituents know it, ..that their active council person seeking a third term is anti police?
You can't be for no regulation on guns, and be pro police.

Courtesy of Politico.Com
I just love right wing humor… It is so funny… Ha, ha,, .. stopping abortion with a gun… Hilarious… Can we have some more please…
Ma'am? After we've given you the abortion, we're required by Republican law to take you out back and shoot you execution style. Good news, is that modern science gets to use both your body and the fetal tissue at the same time! How great it that? (slapping knee gasping for air)
Or how about this….
Ma'am? I'm Rick Perry, Uhhh, you just had an abortion, right? I'd like you to just stare at this little hole right here for a second…. see how perfectly round it is? Oops…. lol.. (sore ribcage hysterics)
Btw, if you support really good humor that makes fun of all blacks, women, Hispanics, Chinese, those with college degrees, federal employees, and encourages people to blow up courthouses in Oklahoma City, please patronize these radio stations right here in Delaware… We need more humor like this! I haven't laughed so loud in hours… Ha, ha, ha… Require each one occur with a gun… What a wit…..
You can now hear Rush Limbaugh heap additional humorous insults on these Delawarean stations…..
1450 WILM Business Line 302-395-9800
1410 WDOV Business Line 302-395-9800
92.7 WDMG johnbaker@wgmd.com
Rush Limbaugh is a subsidized spokesperson of Freedomworks which owns and controls this blog for a very large fee.
Please contact these stations to tell its managers we need more humor like this to chase all 'dem liberals back to Africa.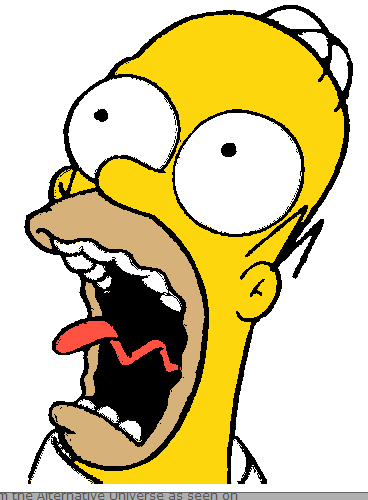 Courtesy of Fox Productions.
On a Conservative blog which I won't name to keep up the appearance of respectability, some amazing comments were posted. When you approach them in remembering that we are dealing with a school shooting, a theater shooting, and a congressperson shooting, (as well as a mall, a church, another school.) none of the comments deal with that reality.
Instead the conversation becomes one on a made up topic, in this case, … that they were going to lose their guns….
The framing of their thought process begins with this: since we are at war with our own government (going on long before the shootings) keeping all weapons in individual's hands is our first priority, it is the one worth fighting for. Children?" What children? Oh, those? Children die of natural causes all the time. (plus they don't vote, they do "suck up" their parents resources, and they want things "given" to them, so they don't matter..)
Here is how their brains work…. Pretend it is you starting the conversation and you need to talk to your spouse, bf, etc, about finances….
"Hey, … we need to talk… This check book is not having its totals kept up…."
"Oh, my Goodness….. Just like that? It's over just like that?"
"No, No, No… I want to talk to you about our finances…."
"They are younger than I am, isn't it.. I gave you everything and you are tossing me away. I got wrinkles for you. I sacrificed for you!" I hate you…" (the shrill"screaming begins…)
"No, Calm down. Please. Don't … Relax… I just need to talk to you about our finances. Look, it's about the checkbook…"
"OH MY GOSH!… are you closing our bank account? How will I live. You are taking a vacation with them, aren't you… You stole all our money and you are leaving today, aren't you!…"
"No, once again. I'm not mad at you. I love you. .. I always love you… I just want to make sure we are on the same page on this checkbook, that is all."
"Oh, now you are blaming me, huh? It's all my fault! I never did you wrong and this is how you treat me… I'm calling mom…"
"Mom! I just got thrown out of the house… Yes, he's taking a vacation with some vixen, I guess he knows her at work. The kids? He didn't say. I guess he's keeping them tonight. Can I come over? I'm a mess, I hurt, I can't stand up. I'm in shock. Hold on, Mom, here he comes…."
"GET AWAY! GET AWAY! STAY AWAY! DON'T GO THREATENING ME! Mom, quick call the police…."
LOL… That is what talking to a conservative about guns is like… They can't reason. They attack you for doing the worst thing to them when you just wanted to discuss a minor adjustment. They are psycho….
Oh, so now I'm exaggerating? Ha, ha… Look at these excerpts… Now these came from party chairs, county chairs,… former state-wide Republican candidates, … this is a high touting thread… none of their comments deals on the topic of Sandy Hook, or any other mass murder across our nation, caused by assault weapons and high capacity clips….
Here is what they say…..
Some examples….
Obama is going to take guns away.
The military is going to take guns away.
Democrats want to grow government bigger and bigger.
Obama is a statist pure and simple.
Does government have the power to reverse the existence of evil in the world.
World's first murder occured thousands of years before the first gun was invented.
You want to take/eliminate/control over 300 million weapons but you oppose any effort to control illegal immigrants numbering about 12 million who are in plain sight.
Unlawfully armed criminals will have their way with you and your family at will. When every second counts, the police are only minutes away.
Government will do whatever it can to suppress freedom and liberty
.
You really think government will willingly submit to the electorate IF that electorate possesses no means to physically defend and enforce their own rights.
You have no real knowledge of how many military personnel includig officers would side with the people if the people were forced to take up arms against a tyrannical government.
Capabilities possessed by our government (much of them) would quickly line up alongside the armed citizens and against elected leaders
The Soviet Union collapsed for one and only one reason: The military (much of it) would not carry out orders to fire on their own countrymen.
If the people put up some serious resistance, they would quickly be joined by at least half, probably a majority, of the military of the United States.
All the officers fighting for the South and the North were allpreviously the military of one unified United States of America."
If 500,000 armed men and women take to the streets with weapons to fight tyranny, the military for at least half of it will support the people
The progressive liberal government will use any excuse (Sandy Hook) to further their goal of disarming the American Public. The only thing standing in their way is the Second Amendment
I used a quick reasonable number of people who are armed. Even the ones that didn't come out on the streets are in their homes armed.
The people are not going to fire on the military for the same reason that the military is not going to fire on the people.
The Soviet tyrants fell when the people marched on the legislature
Military would be ordered to go and disarm the people in clear violation of the Second Amendment…. and the military would simply refuse.
Liberals tried to teach the military to DISOBEY unlawful orders ever since the FAKED atrocities in Vietnam trumpeted by liar like John Kerry.
Maybe we should have IQ tests at the polls, too.
When guns are taken from law-abiding citizens, only criminals and law-enforcement will be armed.
The military would disobey an order to fire on an armed population marching on a tyrannical Congress or White House.This would work only BECAUSE the people are armed.
ONLY because the people are heavily armed would the US military feel confident disobeying orders and siding with a legitimate and proper Second American Revolution.
The Nazis murdered 11 million people — not battlefield deaths, outright murder — BECAUSE they disarmed the people.
The only role that guns played in those 6 million deaths were that the Nazis had 'em and the Jews didn't..If those 6 mllion Jews had been armed,…
If evil and murder have been rampant for thousands of years BEFORE the invention of the gun, why are you focusing on the gun?
The Military would feel more strongly about joining an armed insurrection that was shooting them as opposed to unarmed protesters they were being ordered to murder
It isn't the military the people would be shooting.
Let's remember, folks: IT IS ILLEGAL FOR THE MILITARY TO OPERATE WITHIN THE BORDERS OF THE UNITED STATES
US military were involved in any way inside the borders of the USA, that itself would be unlawful and a reason for the military to disobey orders.
The armed insurection you postulate would be marching on the Congress — not attacking army bases.
nobody ever suggests that the First Amendment has to be justified by questions about "WILL IT WORK?"
A skilled bowman can kill people just as fast or faster with a cross bow
What about Fertilizer and other chemicals killed 168 people and injured 680 others. Not a single gun involved.a person who walks a bundle of 12 sticks of dynamite into a school auditorium or shopping mall?
4 million Jews went to the gas chambers because they did NOT have guns.
How many guns were involved in the 9/11 terrorist attacks in which 3000 people died?
The 2nd amendment is not perfect but stands as a major deterent to our Government becoming a dictatorship of any kind.
You can pass all the laws you want to start the process of disarming the civilian population, instead of enforcing the laws that are on the books and the result will be the same.
If and when there comes a time when our Government attempts to take away million of legally owned firearms beware of what they will try and take away from you next i.e. your freedom.
Wandering around a school looking for victims, like at Virginia Tech (which involved an ordinary pistol), a skilled crossbow fighter (1) could kill more people because no one would hear gun shots and react or run, and (2) could kill as many people. Are people less dead if it takes 10 minutes instead of 5 minutes?
It does not matter if American civilians are armed or not, the military won't fire on them.
So if the US military were ordered to fire on US civilians, they would probably turn around and ARREST the person giving them the order.
Liberals imagine soldiers to be these stupid, mentally-retarded robots who don't listen to Rush Limbaugh or Fox News.
If there were a Second American Revolution as Thomas Jefferson strongly recommended, it would follow a series of clearly illegal acts — such as confiscating guns in violation of the Second Amendment, violating the debt limit illegally, etc.
If there were an impending confrontation, a delegation would go under a white flag to appeal to the police or military to obey their Constitutional oath and sit this one out or join them.
Peaceful demonstrations never have and never will accomplish anything by themselves — although I have organized and participated in many of them.
I have never felt more threatened and in personal danger than when demonstrating near liberals who go insane with uncontrollable anger when conservatives are involved in a peaceful demonstration that disagrees with the liberals.
How did the peaceful demonstrations work out for the Chinese in Tiannemen Square? A demonstration only works IN COMBINATION WITH THE IMPLIED THREAT BACKING IT UP.
In the USA, the demonstration has an impact ONLY because it can motivate the voters TO THROW THE BUMS OUT on election day.
First, there is NOTHING the government can do, to eliminate mass killings across America.
Trying to ask the question "What should we do?" presupposes that there IS ANYTHING that the government can do. That threshold question has not been addressed… because it cannot be addressed.
Jack the Ripper killed a lot of people in London without a gun.
What about a nut job walking a bundle of dynamite into a school auditorium assembly? What about a bomb made from fertilizer like in Oklahoma City at the Murrah building?
Second, are there things we as a society could do to rid the society of evil? YES, but not through the government. We need to repent and return to God.
Ban violent video games as OBSCENE. Obscenity — which is DIFFERENT from pornography under the law — can be banned
Stop Hollywood from making extremely violent movies. Movies like "Saw" (continuation of the Texas Chainsaw Massacre) are legally OBSCENE. They should be banned outright.
Punishment for murder should be swift and certain.
Stop excusing criminals who break the law. Punish law-breakers, don't coddle them.
Get rid of soft on crime judges.
Ban abortion, which encourages murder of children. If it is okay for parents to kill their own infant — now in the tens of millions — what is wrong with a gun man shooting children in a public school?
What is delusional is your belief that attacking army bases is how an uprising to stop a tyrannical government would occur.
The only reason an armed population would go near the military is to RECRUIT THEM..pointing out chapter and verse as to how the government was violating the Constitution and no longer legitimate.
If your 19 year old were in a unit ordered to fire on American civilians, EVEN IF fired upon, he would probably fire into the air and intentionally miss. Not being as stupid as you think soldiers are, he would realize that the conflict was with his commanders, not him, and if he was not confident enough to arrest his commander (not knowing how others in his unit would feel about that), he would most likely discharge his weapon intentionally missing.
So again your argument depends upon assuming only the stupidest possible behavior, rather than a rational sequence of events.
They are the cream of America. They go into the military out of honor and duty for the best interest of the country. If they saw that the government was acting unconstitutoinally, they would be eagerly waiting for the right moment to join the populace without getting shot for desertion.
You are addressing the wishes of a tyrannical government, not what would actually occur.
Would the military or National Guard obey after seeing that the tyrannical government is violating the Constitution and the law?
If the cause is hopeless, because the people have no guns, then the military and Guard would probably just fall in and obey orders, seeing no other choice.
Imagine a soldier contemplating disobeying an order asking the soldier next to him: "Are you with me?" If the other soldier is NOT with him, that soldier would turn him in as a traitor and the first one would face arrest or being shot.
If the American people continue to be armed with 270 million guns, many or most of the military and Guard would simply refuse to show up to defend a tyrannical government.
This is what happened in Moscow. The dissidents approached the soldiers, TALKED TO THEM, APPEALED TO THEM, gave them flowers and shared a drink with them, the soldiers stepped aside, and the dissidents passed through and took control of the national parliament.
You liberals cannot grasp the difference between the military, whom patriots would have no interest in fighting and tyrants usurping the government who are NOT the military.
If there were a need for a Second American Revolution, the guns would be used to arrest the POLITCIANS — not to go looking for good-hearted patriotic soldiers to SHOOT AT for no apparent reason.
The Second Amendment stands. It is the law. Nor do you need guns to overthrow a Government.
But quite often- as was the case in 1776- you do. It was the judgment of our Founders that the right of the people to keep and bear arms — ALL KINDS OF ARMS — shall not be infringed, including to protect liberty against tyranny.
It does not change the Second Amendment or the considered judgment of most other people that having guns in the hands of the people is the surest and greatest protection of our liberties.
You don't have facts! You have only shown that you have a different opinion.
The end, (for now)…..