You are currently browsing the category archive for the 'civil disobediance' category.
Twas the night of mid May,
The clouds were long shed,
The stars were all out,
The moon was half dead.
I'd just closed my eyes
In dark deepest dread.
I had a forewarning
Of what was ahead.
The river was foggy
So full of thick mist,
My eyes played tricks.
A hand grabbed my wrist
"What is it " I cried
As my wrist was entwined.
"Come Hither",  it hissed,
in a voice harsh and sublime.
"In your search of pure knowledge
Things are not as you know
Shapes shift,  spin  around.
Truth lies buried under snow
Down becomes up, and up, is then down"
"Plant only one seed
Something evil will grow".
Something dark is afoot,
In spirit it has stalked,
If it wins out tomorrow,
Education is debauched….
Tomorrow at Two
It will take place in Bright Light.
What I feared from my heart,
In that deepest dark night.
The 147th House would vote,
Without any debate,
On something important
To all our children's fate.
War would soon be declared
On all those teachers who were right.
They'd  all have to leave
Or stand up and fight.
A Bill with nice thoughts
Will be laid on the dock.
But in the dark wording it shields,
A most powerful shock.
Instead of making better,
It tears down all the schools,
Putting up cheap imitations
That mock  all the rules.
No more shall a teacher know
What her calling required?
She could only hope like her kids,
Her scores would help get her hired.
Instead of knowledge, proven and direct.
She'd be tested on simply how well she could bet.
Praxis One and Praxis Two
Those tests of the best.
Would now be retired.
By which test could "bid" best.
Instead of old classics,
New standards were wrought,
"Romeo and Juliette" now replaced
By "How To Properly Clean a Pot".
Twas necessary to learn prose they said.
No matter if such a bore.
It left no brain cells still standing.
Well done, Common Core.
Delaware's education is 35th best.
That Includes the Ivy Leagues,
And all those good schools out West
"Not Good Enough"!
The gauntlet was laid
We must tear it down quickly
Our consultant's need paid.
We must start something new!
We don't know what it is.
But without old constraints
We can create it like jizz.
Who will do this? Good question!
That we do not know.
But when it gets done,
Arne Duncun  will be here to show.
So we'll  make it mysterious.
And hard to deduce.
Make the poor teachers sweat,
Think they're all in the caboose.
We can brainwash them now,
Do it before they begin.
They will soon work for peanuts
Because that's all we'll send in.
We won't let them pass
Till their eyes all have tears in,
We'll switch things around
Like we do on kids with Pearson….
We'll make them earn B's
To get into our class.
Those who don't earn them,
Can get in with a pass.
These new tough standards
Will make bad teaching stop.
Besides we will need them
In our Race To The  Top.
It says right here on line 53
"Must redo college standards"
Let us  buy them  new teacher ID's
Which they can hang from their lanyards.
It says "redo", not "raise levels" I see
Let us  make up our creed
Raise them higher or lower,
Or even sideways if we need.
So let's scrap what we have,
Make new in our image.
Trash all classic standards,
We'll make it a corporate scrimmage.
The tests we used to have,
Were so hard and so tough,
Lets' sub them with easy ones,
Those scores will rise with fluff.
When the kids scream about testing
We'll know we've done enough.
Let's water the standards
But tell them they're tough.
Do it with ed- gobblyspeak.
So those dummies in House
Without even a peek,
Vote YES like a mouse….
Since what you get out
Is What you put in,
We'll have robots for teachers
Their union will end.
But we got to be careful,
We got to act fast,
If they catch what we're doing,
This campaign can't last.
Strike quickly, strike fast
Strike them hard like a flogger.
Can't let them hear the truth,
Keep them far from that "blogger".
Oh we'll smile, we will praise,
We'll do what we must.
What ever it takes
To turn those standards to dust.
Make Teachers in our image?
Yes, that's what we'll do.
We'll count ourselves lucky
If they can count up to two.
The children? Don't worry,
They'll be fine as we speak.
We'll teach them with tests,
So their knowledge will peak.
Then when it does,
We'll know that we have won.
Common Core is in place.
Our work is now done.
Our friends in this Biz
Will now pay for our way.
When we meet our next challenger
Thinking he has something to say.
The Battle is ending
The war's almost won.
We just need some dumb  asses
To vote  in S.B 51….."
The specter was silent
It paused for a while
"Who are you? I said
I saw a faint smile.
It turned slowly towards me
And gave me a stare.
I could feel the electricity
From the bottom of each hair.
"Tell me" I inquired,
just one more time.
But the vision was fading
Into many fine lines
All that was left were the eyes,
And they gave me a shiver
It then grew transparent,
It was the Christina river.
So my friends, if you're up,
If you read this in the morn.
It wasn't a dream,
You must sound off your horn.
You must call down to Dover,
Let them know how you feel.
Hell copy and paste this.
Let them know this is for real.
We are being bamboozled
By clever and wit.
Our children won't learn
Anything, not one little bit.
Teaching requires
Something you can't test.
Requires a human you respect
Pushing to do your best.
We are moving away,
From what has worked well.
We are tearing down Rome
And burning it to hell.
This bill is too rash
Though it sounds pretty good.
It needs not to be rushed,
But debated as it should.
If anything is to change
It depends now on all of you.
Without your quick  input,
Like in the Senate, it will pass too.
It's tearing down what is good
And replacing it with "what-ever"
Gotta be bad for the kids,
No matter hard they endeavor.
This bill needs work.
Though it's ideas are nice.
It will mess things up royally
Without changes concise.
A simple amendment
Is all it would take.
To undo all the damage
And terrible things soon at stake.
A little snip of a scissors will do
Component V and Evaluations…
Just separate the two.
Because the way this is written
If you teach and you fail.
It's the blacks and the poor,
Who lose and wind up in jail.
Their great teachers got fired,
Because they worked in the city.
The teachers in rich schools.
Got good scores, just sitting pretty.
This is the damage this Bill will soon do.
For under this plan
If your kids don't test well,
Your career is so through
Doesn't matter if their poor,
Or if their homes are all broken.
When it comes down to corporate,
All excuses are token
"it's your fault" they'll say
"It can't be the test.
You're lazy and useless
You didn't do your best".
Meanwhile in Newark,
Where teaching's a breeze.
Just wave a magic wand,
And there is no pay-freeze.
Scores roll in higher
Because the curriculum is dumbed down.
Kids do all the work.
You smile looking down.
So reader, what do you think…
As is, what will this bill do?
If you were a new teacher,
if it was you starting anew.
Would you go to the city?
Where opportunity lies?
Teach out your heart?
And stifle your cries?
Or would you choose
The easy way out.
A lifelong career
With no second doubt.
It is so important
That this bill get changed
Otherwise our system
Will split from the strain.
Decouple the evaluations
From component Five.
Let's do what we can
To keep education alive.
This bill needs work
On quite a few levels
That will only happen,
If this vote gets disheveled.
If you love your kids,
And kids of all ages,
Make them retract their pledges.
They don't know what's in this bill.
Because they were told it's ok.
Only the parents who vote
Can still save the day.
This is you I'm telling
Just so you know.
You need to go here,
And call all that you know.
Send them this poem,
It will get their attention,
Then give them the pitch,
Tell them they'll go to detention.
What they're about to do,
Is destroy our great state.
By Dismantling educational.quality
And by then it is too late.
This bill is on rush,
That i can tell you.
Vacation is coming.
But hopefully they'll hear you.
Say "This Bill Cannot Pass"
Exactly as it is written.
"Change it, change it now
Before you get smitten".
I hope these few words
Don't fall on deaf ears.
I don't want to see children
Through veils of thick tears….
It is you, it is me,
Who must carry this fight.
It is we who are parents.
We have the most right!.
.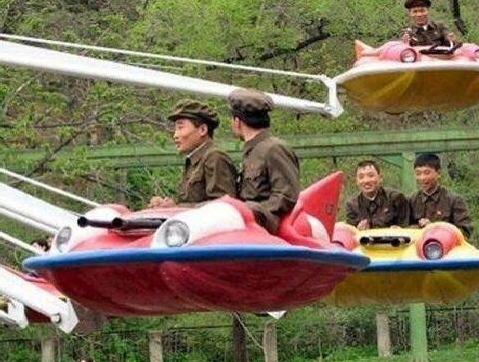 Courtesy of lolsnaps.com
When attacking an enemy it is best to hit them at their most vulnerable part….
With North Korea, that would be to sever the support their leader and the military gets from it's people. The entire extravaganza is being perpetuated for domestic consumption.. There are some serious cracks appearing in the North's support for the "kid".  And why wouldn't there be?  What legitimacy does he bring as the head of state?
In the past year, things have gotten worse for the citizens of North Korea.  This saber rattling is the "kid's" last chance to lead… Rumors abound of multiple  future plots being devised against him….
It is in the US and the rest of the world's best interest to make this dissolution happen. Someone less irrational, smarter, and a lot more stable would make everything in that region settled and stable.
Aggressive Military action has the opposite effect.  When the state is threatened people flock to the leader. Just look how democrats flocked to George W. Bush.  Engaging the "kid" in military fashion will solidify the people behind him….
Our goal is to have the people solidify behind someone else.  At the same time, keep our military prowess at top proficiency to prevent others from taking  us on simply thinking we are weak….
Here is how.
If provoked, we take out North Korea's air defenses.   Then we airdrop food by having it parachuted into starving neighborhoods with the words,  from your friends the United States of America….
We do and the point gets made.;. Gee North Korea, if you'd just take care of the "kid", your lives will quickly get a lot better.
The only recourse the kid would have, would be… see I made them drop food for you….
North Korean's aren't dumb.  Just knowing that the world is pulling for them to rid the "kid" might be enough to make one of those current rumors swirling around the impoverished countryside, turn into reality…..
"You may well ask: "Why direct action? Why sit-ins, marches and so forth? Isn't negotiation a better path?" You are quite right in calling for negotiation. Indeed, this is the very purpose of direct action. Nonviolent direct action seeks to create such a crisis and foster such a tension that a community which has constantly refused to negotiate is forced to confront the issue. It seeks to so dramatize the issue that it can no longer be ignored. …"
Martin Luther King  Letter from a Birmingham Jail  April 16, 1963….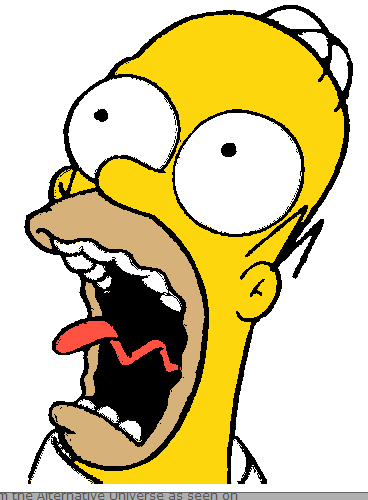 Courtesy of Fox Productions.
On a Conservative blog which I won't name to keep up the appearance of respectability, some amazing comments were posted. When you approach them in remembering that we are dealing with a school shooting, a theater shooting, and a congressperson shooting, (as well as a mall, a church, another school.) none of the comments deal with that reality.
Instead the conversation becomes one on a made up topic, in this case, … that they were going to lose their guns….
The framing of their thought process begins with this: since we are at war with our own government (going on long before the shootings) keeping all weapons in individual's hands is our first priority, it is the one worth fighting for. Children?" What children? Oh, those? Children die of natural causes all the time. (plus they don't vote, they do "suck up" their parents resources, and they want things "given" to them, so they don't matter..)
Here is how their brains work…. Pretend it is you starting the conversation and you need to talk to your spouse, bf, etc, about finances….
"Hey, … we need to talk… This check book is not having its totals kept up…."
"Oh, my Goodness….. Just like that? It's over just like that?"
"No, No, No… I want to talk to you about our finances…."
"They are younger than I am, isn't it.. I gave you everything and you are tossing me away. I got wrinkles for you. I sacrificed for you!" I hate you…" (the shrill"screaming begins…)
"No, Calm down. Please. Don't … Relax… I just need to talk to you about our finances. Look, it's about the checkbook…"
"OH MY GOSH!… are you closing our bank account? How will I live. You are taking a vacation with them, aren't you… You stole all our money and you are leaving today, aren't you!…"
"No, once again. I'm not mad at you. I love you. .. I always love you… I just want to make sure we are on the same page on this checkbook, that is all."
"Oh, now you are blaming me, huh? It's all my fault! I never did you wrong and this is how you treat me… I'm calling mom…"
"Mom! I just got thrown out of the house… Yes, he's taking a vacation with some vixen, I guess he knows her at work. The kids? He didn't say. I guess he's keeping them tonight. Can I come over? I'm a mess, I hurt, I can't stand up. I'm in shock. Hold on, Mom, here he comes…."
"GET AWAY! GET AWAY! STAY AWAY! DON'T GO THREATENING ME! Mom, quick call the police…."
LOL… That is what talking to a conservative about guns is like… They can't reason. They attack you for doing the worst thing to them when you just wanted to discuss a minor adjustment. They are psycho….
Oh, so now I'm exaggerating? Ha, ha… Look at these excerpts… Now these came from party chairs, county chairs,… former state-wide Republican candidates, … this is a high touting thread… none of their comments deals on the topic of Sandy Hook, or any other mass murder across our nation, caused by assault weapons and high capacity clips….
Here is what they say…..
Some examples….
Obama is going to take guns away.
The military is going to take guns away.
Democrats want to grow government bigger and bigger.
Obama is a statist pure and simple.
Does government have the power to reverse the existence of evil in the world.
World's first murder occured thousands of years before the first gun was invented.
You want to take/eliminate/control over 300 million weapons but you oppose any effort to control illegal immigrants numbering about 12 million who are in plain sight.
Unlawfully armed criminals will have their way with you and your family at will. When every second counts, the police are only minutes away.
Government will do whatever it can to suppress freedom and liberty
.
You really think government will willingly submit to the electorate IF that electorate possesses no means to physically defend and enforce their own rights.
You have no real knowledge of how many military personnel includig officers would side with the people if the people were forced to take up arms against a tyrannical government.
Capabilities possessed by our government (much of them) would quickly line up alongside the armed citizens and against elected leaders
The Soviet Union collapsed for one and only one reason: The military (much of it) would not carry out orders to fire on their own countrymen.
If the people put up some serious resistance, they would quickly be joined by at least half, probably a majority, of the military of the United States.
All the officers fighting for the South and the North were allpreviously the military of one unified United States of America."
If 500,000 armed men and women take to the streets with weapons to fight tyranny, the military for at least half of it will support the people
The progressive liberal government will use any excuse (Sandy Hook) to further their goal of disarming the American Public. The only thing standing in their way is the Second Amendment
I used a quick reasonable number of people who are armed. Even the ones that didn't come out on the streets are in their homes armed.
The people are not going to fire on the military for the same reason that the military is not going to fire on the people.
The Soviet tyrants fell when the people marched on the legislature
Military would be ordered to go and disarm the people in clear violation of the Second Amendment…. and the military would simply refuse.
Liberals tried to teach the military to DISOBEY unlawful orders ever since the FAKED atrocities in Vietnam trumpeted by liar like John Kerry.
Maybe we should have IQ tests at the polls, too.
When guns are taken from law-abiding citizens, only criminals and law-enforcement will be armed.
The military would disobey an order to fire on an armed population marching on a tyrannical Congress or White House.This would work only BECAUSE the people are armed.
ONLY because the people are heavily armed would the US military feel confident disobeying orders and siding with a legitimate and proper Second American Revolution.
The Nazis murdered 11 million people — not battlefield deaths, outright murder — BECAUSE they disarmed the people.
The only role that guns played in those 6 million deaths were that the Nazis had 'em and the Jews didn't..If those 6 mllion Jews had been armed,…
If evil and murder have been rampant for thousands of years BEFORE the invention of the gun, why are you focusing on the gun?
The Military would feel more strongly about joining an armed insurrection that was shooting them as opposed to unarmed protesters they were being ordered to murder
It isn't the military the people would be shooting.
Let's remember, folks: IT IS ILLEGAL FOR THE MILITARY TO OPERATE WITHIN THE BORDERS OF THE UNITED STATES
US military were involved in any way inside the borders of the USA, that itself would be unlawful and a reason for the military to disobey orders.
The armed insurection you postulate would be marching on the Congress — not attacking army bases.
nobody ever suggests that the First Amendment has to be justified by questions about "WILL IT WORK?"
A skilled bowman can kill people just as fast or faster with a cross bow
What about Fertilizer and other chemicals killed 168 people and injured 680 others. Not a single gun involved.a person who walks a bundle of 12 sticks of dynamite into a school auditorium or shopping mall?
4 million Jews went to the gas chambers because they did NOT have guns.
How many guns were involved in the 9/11 terrorist attacks in which 3000 people died?
The 2nd amendment is not perfect but stands as a major deterent to our Government becoming a dictatorship of any kind.
You can pass all the laws you want to start the process of disarming the civilian population, instead of enforcing the laws that are on the books and the result will be the same.
If and when there comes a time when our Government attempts to take away million of legally owned firearms beware of what they will try and take away from you next i.e. your freedom.
Wandering around a school looking for victims, like at Virginia Tech (which involved an ordinary pistol), a skilled crossbow fighter (1) could kill more people because no one would hear gun shots and react or run, and (2) could kill as many people. Are people less dead if it takes 10 minutes instead of 5 minutes?
It does not matter if American civilians are armed or not, the military won't fire on them.
So if the US military were ordered to fire on US civilians, they would probably turn around and ARREST the person giving them the order.
Liberals imagine soldiers to be these stupid, mentally-retarded robots who don't listen to Rush Limbaugh or Fox News.
If there were a Second American Revolution as Thomas Jefferson strongly recommended, it would follow a series of clearly illegal acts — such as confiscating guns in violation of the Second Amendment, violating the debt limit illegally, etc.
If there were an impending confrontation, a delegation would go under a white flag to appeal to the police or military to obey their Constitutional oath and sit this one out or join them.
Peaceful demonstrations never have and never will accomplish anything by themselves — although I have organized and participated in many of them.
I have never felt more threatened and in personal danger than when demonstrating near liberals who go insane with uncontrollable anger when conservatives are involved in a peaceful demonstration that disagrees with the liberals.
How did the peaceful demonstrations work out for the Chinese in Tiannemen Square? A demonstration only works IN COMBINATION WITH THE IMPLIED THREAT BACKING IT UP.
In the USA, the demonstration has an impact ONLY because it can motivate the voters TO THROW THE BUMS OUT on election day.
First, there is NOTHING the government can do, to eliminate mass killings across America.
Trying to ask the question "What should we do?" presupposes that there IS ANYTHING that the government can do. That threshold question has not been addressed… because it cannot be addressed.
Jack the Ripper killed a lot of people in London without a gun.
What about a nut job walking a bundle of dynamite into a school auditorium assembly? What about a bomb made from fertilizer like in Oklahoma City at the Murrah building?
Second, are there things we as a society could do to rid the society of evil? YES, but not through the government. We need to repent and return to God.
Ban violent video games as OBSCENE. Obscenity — which is DIFFERENT from pornography under the law — can be banned
Stop Hollywood from making extremely violent movies. Movies like "Saw" (continuation of the Texas Chainsaw Massacre) are legally OBSCENE. They should be banned outright.
Punishment for murder should be swift and certain.
Stop excusing criminals who break the law. Punish law-breakers, don't coddle them.
Get rid of soft on crime judges.
Ban abortion, which encourages murder of children. If it is okay for parents to kill their own infant — now in the tens of millions — what is wrong with a gun man shooting children in a public school?
What is delusional is your belief that attacking army bases is how an uprising to stop a tyrannical government would occur.
The only reason an armed population would go near the military is to RECRUIT THEM..pointing out chapter and verse as to how the government was violating the Constitution and no longer legitimate.
If your 19 year old were in a unit ordered to fire on American civilians, EVEN IF fired upon, he would probably fire into the air and intentionally miss. Not being as stupid as you think soldiers are, he would realize that the conflict was with his commanders, not him, and if he was not confident enough to arrest his commander (not knowing how others in his unit would feel about that), he would most likely discharge his weapon intentionally missing.
So again your argument depends upon assuming only the stupidest possible behavior, rather than a rational sequence of events.
They are the cream of America. They go into the military out of honor and duty for the best interest of the country. If they saw that the government was acting unconstitutoinally, they would be eagerly waiting for the right moment to join the populace without getting shot for desertion.
You are addressing the wishes of a tyrannical government, not what would actually occur.
Would the military or National Guard obey after seeing that the tyrannical government is violating the Constitution and the law?
If the cause is hopeless, because the people have no guns, then the military and Guard would probably just fall in and obey orders, seeing no other choice.
Imagine a soldier contemplating disobeying an order asking the soldier next to him: "Are you with me?" If the other soldier is NOT with him, that soldier would turn him in as a traitor and the first one would face arrest or being shot.
If the American people continue to be armed with 270 million guns, many or most of the military and Guard would simply refuse to show up to defend a tyrannical government.
This is what happened in Moscow. The dissidents approached the soldiers, TALKED TO THEM, APPEALED TO THEM, gave them flowers and shared a drink with them, the soldiers stepped aside, and the dissidents passed through and took control of the national parliament.
You liberals cannot grasp the difference between the military, whom patriots would have no interest in fighting and tyrants usurping the government who are NOT the military.
If there were a need for a Second American Revolution, the guns would be used to arrest the POLITCIANS — not to go looking for good-hearted patriotic soldiers to SHOOT AT for no apparent reason.
The Second Amendment stands. It is the law. Nor do you need guns to overthrow a Government.
But quite often- as was the case in 1776- you do. It was the judgment of our Founders that the right of the people to keep and bear arms — ALL KINDS OF ARMS — shall not be infringed, including to protect liberty against tyranny.
It does not change the Second Amendment or the considered judgment of most other people that having guns in the hands of the people is the surest and greatest protection of our liberties.
You don't have facts! You have only shown that you have a different opinion.
The end, (for now)…..
Assuming the world doesn't implode on 12/21/12 that is…
I'm usually against General Strikes, having seen them diluted over the course of 20th Century European history… One national strike is significant, after that, people learn how to navigate around them, and they lose their punch. But one giant nationwide strike, that is something to live for.
Of course there has to be a reason. The reason is that we need a credible threat to hold Congress's feet to the fire. Sure they may come to an agreement anyway, but the threat of a nationwide strike can force both sides to come together a little more quickly. For no one wins in a strike. All lose. So for the nation to say we are willing to lose one full day of GDP to show our displeasure, may be enough for both sides to realize games cannot be played. And when they do get played by some individuals, it is obvious to all that they are being played against the entire electorate….
The fiscal cliff is January 1st. January 2nd is the first standard workday back… If we're going to fall off a cliff that day, isn't it better to do it while at home?
Besides, who wouldn't want another recuperation day for New Year's Eve?
If Congress fixes the issue before then, we call off the strike. Simple. The sooner the better… But as any congressperson will tell you when you beseech them. " Make it so I have no choice but to do something about this…"
That is exactly what we are going to do….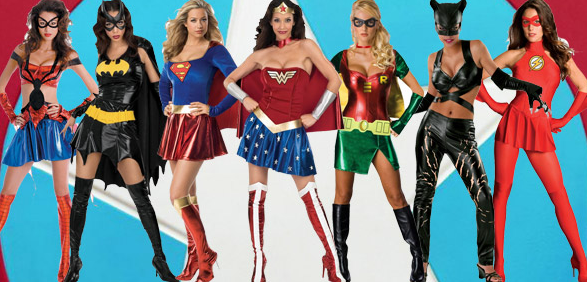 Photo courtesy of Big Girl In A Straight World
There is no war on women… War is what's going on in Syria. War on women, is what the Taliban did to that poor Pakistani girl.
But that said, this whole binder thing, has opened my eyes like no other. I can remember when we women had things much worse. For example, if we refused sex, we'd get fired and had no recourse to sue. "Shouldn't have asked for it was all the police would say." So from that perspective I'd have to say I was intrigued, but a little distant from all the angst todays Republicans were bringing to bear….
Delaware Liberal had a conversation about Morning Joe after the debate, when the female brought up the binder issue, and Joe Scarborough and his male friend, jumped all over her… Don't bring up that slip of the tongue, it has no relevance to this election." In a sense, they dismissed her as stupid, right there on national television.
If they'd thought about it beforehand, I'm sure they'd phrase it differently. Obviously there were major items that the male mind was still struggling to grasp from the night before. Like who was the tougher guy? Who won? Who had the best offense, best defense? They couldn't be bothered by a joke about binders when the candidate probably didn't even know how funny what came out of his mouth was…..
But what Mitt said, burns with a hot flame in the consciousness of every woman that hears it. Because we've heard it all before. It's not the words being spoken; it is the hidden disdain lurking underneath what is being said….
Here is how Mitt came across… "Wait, there are women voters too. Do we have any women on our staff? We need some women as window dressing. Bring me some binders of women. I want to pick a couple out…. so I can say I have one working hard under me… ha ha…nudge, nudge. (and while you're out there, pick up a couple of knee pads, will you?)… We've heard it all before. Sometimes to our faces, thinking they are funny and we are just like them so we will approve, but usually we hear about it second hand, and act like it comes with the job…
It does come with the job.
Not saying we don't have fun with it too. We're human. But most men we work with have more harassment nooses around their neck than a drunk queen on Bourbon Street has beads… They are so lucky we haven't hit the button for that trap door….
Here is what you men don't get. Mitt Romney ran the Olympics, worked at Bain Capital, campaigned for Governor and won all before this incident. Are we to assume no women were involved in "trustworthy" positions during the previously 20 years, so now, he had to study binders full of women, to find one to hire?
That is the anger behind this women in binders. It has nothing to do with binders, or resumes, or diminutive women living out in plastic cover cardboard with three silver rings inside….
It is that Mitt Romney, at that point in time, did not feel women were equal to men. They were flawed, they had periods, they had children, they couldn't stay late but had to be home by 5! Sheesh. How can a government run, when it's workers have to be home by 5? Oh well, she's just window dressing, we'll humor her and let her dally home each day. I'll count on my men for the real work I'll need…
Then, you compare this glaring example of someone who pays lip service to women, who understands he needs "window dressing" when it comes to women, and you realize that even if you made the company twice as much profit as did any man, this Mitt Romney guy, would pocket it, dismiss your contribution, and reward someone else for the work you did…..
It happens to every woman. Mitt Romney is THAT guy.
So when you compare it with his answer to the Lilly Ledbetter Act, and he said he would not support it, and several weeks ago, when asked if he'd rescind the act when he got into office, the answer, .. after looks back and forth between staffers, was literally… "Uhhh, we'll get back to you on that one."…. when all those are taken into account, Mitt Romney is THAT Guy… Oh, I'm glad to have some women in the office, it seems like home, can you get me some coffee, I'd like two sugars, and one cream please, and then you can dust those shelves over there. They get dusty when I'm out campaigning… "
And that is why the binders are so important. They show us he is THAT guy. The one we trade departments to get out from underneath, the one we look for new employment, because opportunity has stopped at HIS desk, the one that in the middle of the night, upsets our whole family routine, because he infuriates with his smug condescending nature….
Women work twice as hard as men. Men can't keep a house running for shit. I know a lot of men. As soon as they get home, they are done. Window dressing here or there. But food needs fixed, kids need bathed, floors need mopped, the bills need paid…. "Honey, the Eagles are playing tonight… you got this… ok?"
So, is there a war on women? If you mean like Syria… of course not. But America when it saw the psychological tools that were used to keep blacks down in the South, was appalled. American (except for Southern Radicals) collectively said, "you can't treat people like that."
Would you have called that a war on blacks? You could have and explained you were speaking metaphorically. And that's what we women are doing now. Speaking metaphorically. There IS a war on women. It is meant to keep us in our place.
"You tell, anyone, … you are fired, got that lady?"
Nothing…….
If someone downloads a Hollywood movie or television series…. is that a loss of profit for a Movie studio?
They would like you to think so…
But most people download movies because they do not have the money to otherwise spend.
Therefore, they would never buy that product …. If it were not available, they would just do without…..
Today, everyone has access to a computer. There is no market for movies copyied on CD and sold on the black market. There is no money in downloaded movies. They are worthless entities…
What the availability of downloaded movies actually do, is to effectively market that product.
How often have you been in a group of strangers with time to kill and get stuck searching cable for a movie?
Do you trust the reviews, obviously slanted so you pick their product, or do you listen to other people and pick one that they have seen and say is good?
You know that answer.
One day soon it will be proven. The reason profits of movies studios and the entertainment industries are up, is because of the ability to "globally" upload movies on the internet…. More people now (or did) have access to "Hollywood" across this globe than ever before… Theoretically, even if one out of ten viewers later buys the product after testing it, that is a boon for movie moguls. Don't ever think anyone in the Third World will buy without first testing.
Without such glowing reviews from our peers, when it comes to fluffy entertainment, …. we will prefer to spend our hard money on more worthwhile causes.
As a concerned citizen, I am beginning to accept that a boycott of Hollywood until charges against MegaUpload are dismissed … is exactly the precise action that is needed…..
After all, "Hollywood Jobs are at stake."…..
Case A: She was a single mom, working days as a medical assistant, and picking up shifts at a local restaurant… One night, after coming home almost empty-handed, she ranted on her Facebook page. Someone copied and alerted her employer. She lost her job.
Case B: Another local company, issued employee warnings to it's entire labor force; "Don't let a few moments on social media, cost you your job."
Case C: Melissa Kellerman, after getting knocked over in yesterday's game, had her twitter account pulled after commenting on it.

Photo courtesy of Yahoo Sports
The Cowboys Organization, called her in, and ordered her to delete her account…. Here are the tweets she deleted….
Here are a list of comments that one sees in public media whenever this topic is broached….
Only a fool believes Facebook is private.
Don't put anything on the internet you don't want everyone to see.
Social Media is just that. Social. Don't be shocked when your private life goes "social"….
And all those statements are true. When using the Internet, you need to be guarded lest your employer sees what you are saying…..
Now here's an interesting question: WHY?
WHY DO EMPLOYERS HAVE THE RIGHT TO DICTATE INTERNET PROTOCOL?
The initial response is that they get to protect their image.
When someone says something on the Internet, it is publicly damaging if negative.
But why not people? Why can't they be entitled to use their right to freedom of speech on the Internet?
If someone is complaining to another about being harassed by their superior, and it get forwarded and she gets fired, is that right?
If someone is complaining to another about improper mine safety and the deliberate non compliance of safety issues being forced upon them by management, and it gets forwarded and she gets fired, is that right?
If someone is complaining about being treated unfairly by their management team, and it gets forwarded and she gets fired, is that right?
Probably not.
The Internet is not private. but there can be reasonable assurances that some things on the Internet are private. Discussing topics on the Internet should be as safe as walking through the park, discussing items there… Sure, there could be someone behind the tree, listening to everything you say, but the fact that they had to hide behind a tree to hear it, means they weren't legally entitled to the knowledge. Likewise someone could steal letters out of a mailbox. Someone could tap a phone. Someone would listen to your cell phone with a scanner… All of which are illegal.
But, reading someones private inbox message because it is on the Internet, is not…
It needs to be.
The law needs to catch up to technology. People are allowed to say what ever they want. That is guaranteed.
It is time that same right is canonized into America's legal code. So that if a corporation acts aggressively upon someone's free speech, that company stands to lose a year's profit in damages and legal fees. That is the level of penalty required to protect the privacy of every American, when it comes to their using the Internet.