You are currently browsing the category archive for the 'Bloggers' category.
When you discuss single sex marriage with Conservatives you discover early on that they really don't have a problem with single sexes marrying and living together over a lifetime in a relationship of trust; they just don't like gay sex.
For them, as soon as sodomy laws went off the books, society went to hell…
Not every one is going to enjoy gay sex.  Just like everyone is not going to enjoy heterosexual sex. People are different. People want different things.
But Gay Marriage is not about gay sex.  Just like heterosexual marriage is not all about vaginal sex.  How do we know this? Because before Viagra, heterosexual marriages still lasted till the end of a partner's lifetime, way long after sex was a distant memory.
Marriage has nothing to do with sex. Never has. Never will.  Marriage is about the pursuit of happiness.  It is a) about being wanted, b) about showing your love, and c) about taking care of the one you love after you've passed on.
Conservatives have big misconceptions when it comes to what marriage is… It is not about family.  Large numbers of heterosexual couples do not have children.  It is not about the particular God of their ancestors;  marriage stretches across all religions.  It is not about sharing lives together till the end;  that doesn't happen very often these days. Divorce does.
And Marriage is not about wholesomeness.  I could meet someone of the opposite sex and walk into a courthouse somewhere, get married and that document would be honored anywhere in the world.  It makes no difference to anyone if I just met a perfect stranger and tied the knot on a whim.  All that matters to them is that I have a document…
For you see, because I'm heterosexual and because Conservatives even though they dispise women still don't hate heterosexuals, as one, I can marry…. and so can you.
So in essence, the sole reason boiling down to having a sanction as to why gays cannot marry, is because if we do allow them to do so, then they are no longer subservient to us.  They are not a "caste" beneath us.   They are equal and can then heaven forbid, be free to climb up the status ladder to levels even above us. Yep. that is the only Conservative argument still standing as to why gays should not get married….
The way they say it when they're stone-ass drunk?  You can't get married because I'm a bitter old fart and my life sucks so you are going to have to be more miserable than I am… , so suffer bitch….
I couldn't have characterized conservatives any better myself….
Whereas that characterization may have been perfectly fine if we lived in Idi Amin's Uganda all the way back in the 70′s, it doesn't represent the values within our Declaration of Independence.  Nor does it reflect the principles of our Constitution.
All men are created equal.  It does say "all", correct?
Granted.  It took America too long to realize that people with melanin in their skin were people too.  It took America too long to realize that people with estrogen and breasts, were people too.  It has likewise taken too long for America to understand that people who like people who happen to be of the same gender as themselves,  are people too….
It is simply time, ladies and gentlemen.
(And who says they have to have sex?  You?  Who probably haven't gotten "the good stuff"  in your marriage for… how long?)
It is simply time.
The background check, which would have prevented a lot of killers from getting guns, actually passed by a majority vote in the Senate. 54- 46….
Unfortunately Republicans (who if they had soul it would be owned by the NRA), instead invoked a 60 count vote. Remember the Kuwait War? That was supported by a vote of 52-47… More Senators support background checks than voted to go to war against Saddam Hussein the first time…. And we went to war.
So even though a majority of Senators were overwhelmingly in favor as is over 90% of Americans for making it harder for murderers to acquire guns, Republicans forced the bill to fail, so every criminal can now get guns far more easier than before….
Republicans voted for criminals.. Democrats are against them…
Every Republican who is against background checks needs punched in the face… Just without warning, say "damn you" and try to pop their nose…
Now, now, now… Don't do it in anger… Do it because you love them. You are popping some sense into them, nothing more…
One of these days they will thank you for it….
"Oh, man, I don't know what was wrong with me… I was like in a trance. Right was wrong, Wrong was right, It was like I was hypnotized, like I'd been drugged, I had to support hardened criminals even though I really, really, deep down knew it was wrong against God, Country, and my fellow citizens….
Thank you so much friend, for popping me back to reality…."
Seriously, if I were as messed up as these knuckleheads, who think kids of Newtown are nothing but collateral damage for their right to shoot whomever they wish, …. i would want punched in the head as well…
So do them a favor. If you see a Republican who supports gun rights, make their lip bleed; it's their answer to a prayer….. Since you can't beat them up in social media, just pile on. If every time they crow, hundreds to thousands of people call them out, it is almost as good as getting punched in the face. I know a lot of us hate to be negative in social media. But this is for Citizens and Country, damn it. You have to call out 2nd Amendment Rightists for what they are: aiders and abettors of criminal activity….
Trust me, as soon as they wake up, you'll be their new best friend….. <3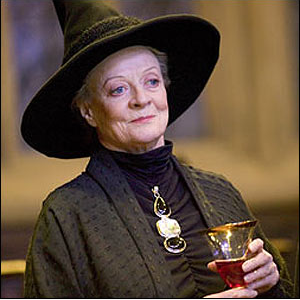 Something is amiss at Hogwartz.  Under a ruling by Cornelius Fudge of the Ministry of Magic, all witches and wizards must be tested this school year for what is properly called the end of year exams. Those scores will determine if Prof. Snape, Ms. McGonagall, Ms. Trelawney, Prof. Flitwick, Ms. Potts, Hagrid and Professor Dumbledore will return to teach the following year.
It is called accountability.  if one's students don't pass then one must have been a terrible teacher and will not continue serving at Hogwartz in the following school year….
The tests are done on magic parchment.  When one writes with a magic quill, the writing appears on another copy parchment deep within educational department of the Ministry of Magic.  So when any student jots down an answer and seals it with a period at the end, that answer is recorded under that student's name deep within the ministry.
There appears to be a massive shortage of magic parchment.  It is in very short supply.
So the Ministry of Magic has moved up the test and is spreading its taking over 3 months so each day a few people can take it.  That way, they say, everyone by the end of the year will have taken the test and staffing needs for the following year can be solicited.
Ms McGonagall is scheduled to have her students take the test in March……  The test is a standardized test that is meant to test a student's entire yearly knowledge.  That includes material covered in March, and April, and May.
But if the test is in March, and the subject matter it covers will be taught two months after the test, won't that cause Ms. McGonagall to be considered an ineffective teacher?
When this question was brought up, the head of the Ministry of Magic said: " You figure it out somehow!   You're magic."
Pros and Cons of Holding A Nationwide Strike on January 2nd, 2013.
Pros:
1) Forces Republicans to negotiate.
2) Demonstrates to Congress this is not a game.
3) Gives everyone a day longer holiday break.
4) Raises stakes for Tea Party Republicans thinking about defaulting.
5) Causes all eyes to stay focused on the deficit issue at hand.
6) Could be conducted as a wildcat strike , just call in sick.
7) Shows that Americans are serious about taxing the wealthy.
8) Gives our president a tool to hold over corporate America
9) January 2nd is the lowest productivity day of the year, no economic loss
10) Needs to be viral to have any meaning. People have to want to show their support for balancing the budget through taxes on the wealthy.
11) Continuation of occupy themes.
12) Businesses as well as labor, can show their support for raising taxes on the wealthy.
13) After experiencing a nationwide strike, Labor negotiators will have more clout in negotiations.
14) America's people takes back their destiny. Like Thanksgiving, almost every American is off work.
15) Will demonstrate what happens if America stops working.
16) Will be called off if Agreement is decided before Dec. 15th.
17) Should be also supported by Businesses, corporations as well as workers. We all have a hand in making sure our government can pay it's bills far into the future.
Cons:
1) Inconvenience to those flying that day, or any travelers.
2) Lost day of work.
3) Job may fire you.
4) There are no winners in a strike. Victor goes to the one who stands hardship the longest. All lose.
5) If successful Could be overused. Strike for Animal Rights.
6) Will gum up normal operations. for whole day. and perhaps the next.
7) Will lower GDP by one day's worth in that quarter.
8) May cause gigantic riots never before seen in the history of the World.
9) Nobody will come.
This is about the 19th Senate.. Brian Pettyjohn is on the ballot as opposed to being a write in. I'm glad this choice was made. If there are any costs involved in resetting the ballots I'm sure the Republican Party will be delighted to pay.
Often in elections we get too focused. Most of us have a preference one way or another. Just like sometimes we get excited in football when an opposing player gets injured and can't play, that same feeling carries over into politics too.
We forget it is about the people. Just like we forget it is about the game of football, we lose focus….
This decision is being hailed as a partisan one by Pettyjohn's supporters. I doubt that because I know the election office takes great pride in being non partisan. That is what they are and do. Second, I know the head officer although officially uncommitted, leans toward the same party as filed the petition. She knew that if she'd made such an exception, there would be far more of a taint than if she followed the rules.
The rules say the ballot was closed. Courts are allow to rearrange the rules, which is exactly why we have them. Not everything fits inside a nice neat little box. Sometimes like when a 3rd grader gets expelled for having his grandmother thoughtfully send a knife to cut the cake she baked for his class, we need real human being to decide if and when exceptions should be made, and if so, how to do it and still keep the law intact….
No one, especially any Republican, should fault Ms Manlove for following the rules. It was really the only ethical choice she had.
The voters in the Senate 19 now have a clear choice without any shenanigans to get in the way. It would be tough for Ms. Hovington to serve her district, if that right to do so was always under a cloud….
Confusion is the enemy of all. The court fortunately made the right decision … Which is why, and many of you may not know this, is exactly why Delaware is considered to have the best court system in the United States of America.
(If any outside state's attorney wants to challenge me on this, I'll accept that challenge, AFTER you pass our bar with a score 160 or higher.. .)..
Boys and Girls.    In today's world, we get so much piled on we can't remember any details…  Sometimes we are like the bloke on the bottom of a Rugby pile as press report after press report piles on.  This last instance of "rape being touted as God's will", and then the outrage by every person without a penis over the rapist culture that IS deeply embedded inside the Republican Party (read their party platform),  I realized that I couldn't remember all the slips that Republican former rapists let slip out in public… Akin I remember because he's the first.  Mourdock I remember because he's the last… But who were the other ones in between?   A blank.  (which could be caused by Tequila)  So, … I turned  to our expert historian extrodinaire, and lifted this off Steven Colbert's show last night… He used the newest generations wording, and called this group Team Rape, no doubt inspired by the Twilight series……   I prefer the older inversion,   The Rape Team….   (And I agree with Steven Colbert, that the name is not very nice, but c'mon, they were kinda' asking for it…)
First Colbert….
"….And folks, Mourdock is not the first member of the GOP to drop the R-word this campaign season. First we had Missouri Senate candidate Todd Akin, who said "legitimate rape" victims couldn't get pregnant because "the female body has ways" of shutting "that whole thing down". Then there was Iowa Representative and angry dinner roll Steve King, who said he'd never heard of a girl getting pregnant from statutory rape. Pennsylvania Senate candidate Tom Smith equated rape with out-of-wedlock pregnancy. And Wisconsin state representative Roger Rivard offered the sage advice that "some girls, they rape so easy".
This is the GOP  Rape Team… Does it stand for all Republicans?  Very surprisingly….. YES…. Because their head of the party and his Vice President successor,  have not distanced themselves from these remarks….   "  ha, ha, ha, he's just being silly"  was all they said.    This is the GOP:  now known as the Rape Team…   I put together this theme song for them….
Who You A' Gonna Call; The Rape Team?
(The Rape Team!)
If there's somethin' progressive in your neighborhood
Who ya gonna call?
(The Rape Team!)
If you'r polls are down, an' it don't look good
Who ya gonna call?
(The Rape Team!)
I ain't afraid o' no wo'man
I ain't afraid o' no wo'man
If you're seein' sperm runnin' through your head
Who can you call?
(The Rape Team!)
Some invisible vagina, sleepin' in your bed
Oh who ya gonna call?
(The Rape Team!)
I ain't afraid o' no wo'man
I ain't afraid o' no wo'man
Who ya gonna call?
(The Rape Team!)
If you're all alone, pick up the phone
And call
(The Rape Team!)
I ain't afraid o' no wo'man
I hear they likes it.
I ain't afraid o' no wo'man
Yeah, yeah, yeah, yeah
Who you gonna call?
(The Rape Team)
Mmm, if you've had a dose
Of those little blue pills…
You better call
(The Rape Team!)
Let me tell you somethin'
Bustin' makes u feel good
I ain't afraid o' no wo'man
I ain't afraid o' no wo'man
Don't get caught alone, oh no
(By the Rape Team!)
When he comes through your midnight door
Sayin' no, will make him want it more.
I think you better call
(The Rape Team!)
Oh, who you gonna call?
(The Rape Team!)
Who you gonna call?
(The Rape Team!)
Ah, think you better call
(The Rape Team!)
Who you gonna call?
(The Rape Team!)
I can't hear you
Is that a hand over yo' mouth?
(The Rape Team!)
Like it, bitch….
(The Rape Team!)
(song originally written as Ghostbusters, and sung by Ray Parker, Jr.) All parties involved with this song, are against rape.
(Courtesy of Delaware Liberal's Hot & On Top Reporting)
Health and Human Services (HHS) Secretary Kathleen Sebelius announced that 5,600 Delaware residents will benefit from $1.8 million in rebates from insurance companies this summer, because of the Affordable Care Act's 80/20 rule. These rebates will average $351 for the 5,300 Delaware families covered by a policy.
Obamacare is working!  Obamacare is saving people money.  They were at the mercy of insurance companies before.  Now, they have $1.8 million in their pocket.
It is not because of Republicans!.. They are the ones taking money out of your pocket, handing it to the insurance companies, and saying "don't forget about that campaign contribution in October."
No one can trust Republicans unless you are making more then 10 million a year. No one.
So when they say the first thing they want to do in January is repeal Obamacare,  and now you can see why.
That want insurance campaign contributions… and that is all.  They don't give a fuck about you.
Only Democrats can right the wrongs… Do what you know you must.  Swear on a stack of Bibles, never, never,  never, never vote for a squirmy, sluggish, beetle-infested, putrid, maggotty, caterpillerish, centipedific, millipederishes, multi-lensed eyeballed, appendage ringed mouthed, stinger-embedded, infectious bacterial infested, food coveting, ooze secreting, spontaneously defecating  insect who swears allegiance to the Republican Party….
Spray them with insecticide instead…..
(Wow, what a great demo idea for the Republican National Convention……)
Sometimes after reading truth like this, you just want to walk into a room of thronging with roaches, pretend they're Republicans and squish them each and every one ………