You are currently browsing the category archive for the 'as stupid does"' category.
This is Common Core. Point is: we are determining a student's future, a teacher's future, a school's future, and the entire future of the combined Educational Departments of the University of Delaware, Delaware State, and Wilmington University's …. based on a race between a pineapple and a hare…
Please send more examples… Thank you.
It probably hit mass culture with Star Wars. Where, when in a pickle, one made some adjustments to a computer, pushed a button, and one was suddenly in another part of the universe.
Then came the TV show Quantum Leap in the 80′s, where after a certain feat had been changed, one jumped through space and time into a new body, to begin a new episode the following week.  Remember Ziggy?
I was reading one of my earlier pieces that for some random reason yesterday had  caught a flicker of interest, and back then I had used that concept, that of "jumping", to explain why America was finally settling on Obama as their candidate of choice….
America had been milling around in stagnation and needed a "jump" to move us forward. Clinton and McCain could not engineer that, I proposed and that is why we needed someone new, to "make the jump" forward.
That was written during the campaign of 2008. This summer will be 5 years hence.
America still needs to make that jump.
But just as we almost get there, Republicans sabotage it by pulling the  computer's plug…
Now you reading this may be a Republican but please don't take offense. You are actually a big part of the solution which you will see, if you read through to the end.
Let's look at a few things.
Starting in the 80′s the Middle Class has consistently been losing ground against the top 1%. Now the Middle Class has spent their retirement savings just to pay normal expenses , and we are still heading downward.
Immigration reform was supposed to be completed and done in Reagan's time. Thirty years ago. We are just getting serious now.
Our interstate system is 50 years old. We haven't reinvested adequately. 11,000 bridges are held up by paint, and could drop out from under us at any moment.
Our tax system is still after 30 years, in disarray. The wealthy get breaks, the poor get pissed on.
Our Social Security and Medicare Programs are going bankrupt. They were also supposedly permanently fixed in Reagan's term, again 30 years ago.
We have been at the mercy of oil speculators for the past 13 years. We still are. What did you pay today?
Capital investment in America is at an all time low, yet the wealthy have parked $13 trillion in savings. Why no investment?
So America, why are we still stuck in the 1980′s?
Republicans.  That is why.  Conservatives.
That sounds so simple that one must wonder why we haven't moved them out of the way?
And that answer, is because for some crazy reason, we keep changing the rules to let them play longer.  Citizen's versus United is just one case in point.  Allowing one person to fund a candidacy opposing the people's true choice, obfuscates the entire playing field, and in the fog, makes the minority appear to have far more clout than is endowed to it by the American people.
Voting tallies prove that we have had over the past 24 years, 5 popular vote victories for Democrat presidents, and just 1 for Republicans, and to be fair, that was to a wartime president who barely got re-elected into office. Voting totals are the only non-spin, the only unobfuscated time we ever get to see how America truly feels.
The majority of America want us to jump forward.  They are tired after thirty years of nothing.
Right now, Republicans have killed the America dream.  College grads do not see them using their knowledge in their future jobs.  Retirees see their golden year's savings swallowed up by profits of gigantic medical corporations.  Everyone is making tremendous amount of money, except 99% of the American people.
The majority want to jump forward.  Yet it is always Republicans holding us back.
Holding us back on Immigration Reform.  Holding us back on higher revenue.  Holding us back on budget cuts.  Holding us back on health care reform.  Holding us back on Chuck Hagel's nomination….
It is just stupid..   It is done simply to achieve drama, and is only done for dramatic effect; it still is just a stupid waste of time and your money.  It is as if Republican behavior was patterned after that of a six year old child who drags his feet before going to school.  That child  knows he has to go there eventually, but he whines, supines, and acts recalcitrant, just to get attention…. maybe make someone feel "sorry' for them… Boo hoo.
America is playing the role of the parent to these recalcitrant Republicans and is damn tired of it.
One simply has to look at today's looming sequestration, which is strictly a problem Republicans created and brought down upon all of us,  and across this great nation, Americans  shake their heads in unison, remembering that if a Republicans had never been elected President  in the year 2000, by 2008 and Obama's election, our national debt was on track to have hit zero…   Yes,  Democrats would have paid off the entire National Debt by 2008, if we had never had George W. Bush slip into office.
And now, we preparing to slash $86 billion over the next 9 months.  Then do the same over the next 12  years…
Under the Budget Control Act by 2021 discretionary spending will be at 5.5% of GDP which is its lowest level of GDP since 1931.  (We all know what happened in 1932!)   And we propose to cut it lower?
Yet we have $13 trillion in savings owned by the top 1%.  $86 billion of $13 Trillion is…. 0.7th of  one single percent.   If you increased taxes on the wealthy by only one penny per every dollar over $1 million, we would have  yearly budget surplus... just like that.  One penny per dollar over $1 million.  That one penny would even give us an additional 0.3 of one percent extra which could be applied to lowering the deficit…   Unbelievably easy….  If you own trillions, who is going to miss a penny?
But we can't do it for one single roadblock.  Republicans won't raise taxes.
America needs to "make a jump"…… and we need to make that jump now.
If this were Hollywood or a television drama, Captain America would pull out his sidearm, kill the insubordinate (spy) officer, and ask his attache to step into his position. We would then,  finally be able to save our ship.
Americans could then dream again about prosperity.  There is only one reason we don't still  have it today.
Photo Courtesy of newshopper.sulekha.com
NRA Says Having Piles Like These Outside Every Courthouse Door Would Have Prevented Today's Shooting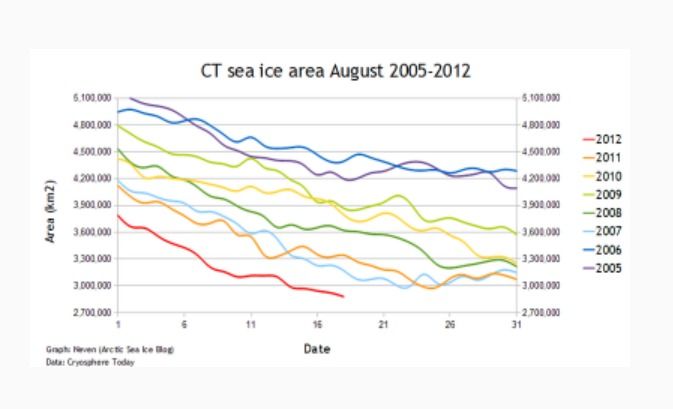 Courtesy of Climate Code Red
If you kinda thought the weather was wild this year, you were right. The most ice lost is taking place right while you read this. A large chunk was broken up by a freak storm. Another similar on is on its way. The question that no one knows the answer to, is… will this affect the circulation pattern.
We all know in our lives that as human beings we can put up with aggravation rather well, unless we are Type A. Whether it is aggravation from our boss, from our spouse, from our in-laws, from our choir director, from that guy selling papers on the corner,… we put up with it, accepting it as the normal course of business. Except once or twice in our lives, we just snap. And the consequences of that, momentary snap, cause big changes… maybe in our employment, maybe in our marriage, maybe in our in-law's will, maybe from the choir director's husband, maybe from the police…. things change for us in a big way…..
That is how we have to see this. From a mud core taken from an ancient lake, Lough Monreach, in Ireland in 2009 it was discovered that in a matter of one month 12,900 years ago, we went from normal seasonal temperatures to an ice age. The cause came from a switch in ocean currents. As cold fresh water entered the ocean, warm water stopped flowing north. That Ice Age lasted 1300 years before the thaw returned. It flipped in one month…. 30 days more or less.
So is that happening?
The science is too big. We don't know. It will be like on the Day after Tomorrow where we first find out from buoys scattered across the Atlantic. It cannot be predicted.
What can be foretold is that the earth has never had this much stress before during civilized mans span on earth. Do you know when you snap, or does it take you off guard as well?
That is where we are…
Of course nothing could come about it… Just like when your boss insults you in front of all your staff, your office competitor's staff, and ridicules you like you have never been before… You just take it…
The boss tells your competitor… "I knew he was a wus… I wasn't worried one bit… you have nothing to worry about him…"
Republicans will say in Tampa:… "I knew it was a scam…. I wasn't worried one bit… we have nothing to worry about burning carbon fuels and putting carbon dioxide into the air."
News Flash: The earth is not a wus……..
2012, day 230, 2.87743 million square kilometers
2011, day 253, 2.90474 million square kilometers (previous record low)
Well, yes. Of course there is… Duh.
When most Afro-Americans were being held as slaves by their white masters and kept chained either by iron or psychological control, there was no possible way they could be violent to whites, unless those whites got careless, making it the white person's fault through negligence if they got killed by one of there financial properties.
So yes, of course there is… End of story.
Not quite, … Should we go back to enslaving a large group of humans based on the amount of melanin in their skin, just to go back to the quite comfort of white on white violence? How about white on Mexican violence? Here is one rivaling Stalin/Hitlers killing off the Jews… How …. about…. white…. on …. American Indian…. violence.. That was cool stuff apparently … Colin Flattery grew up idolizing that on black and white TV…..
You'd expect a book like this from someone who once thought F Troop was real.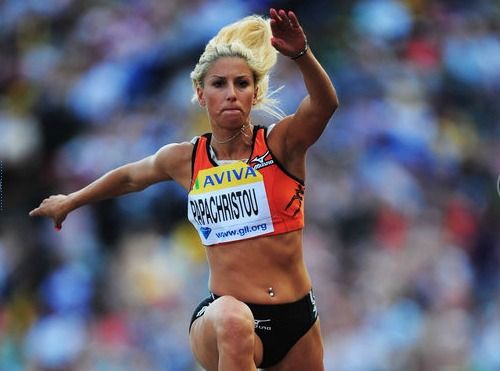 Courtesy of Facebook.
The Greek track star was booted off the Olympic Team. No, it was not because of the Euro… It was because of her slur against Africans. People need to keep their mouths shut. I was glad the Olympic Committee was adhering to high standards.
Later, another report came across the wire. This one actually had translated what she had said…… It was something like …"with so many Africans here, the West Nile Mosquitoes will be able to dine on local food."
I read it again, because that didn't sound horrible.
"with so many Africans here, the West Nile Mosquitoes will be able to dine on local food."
I HAVE to be missing something…. I read it real slow.
With….. so…..many….. Africans….. here, .. the….. West….. Nile…. Mosquitoes…. will…. be….. able…. to…..dine…. on …..local…. food..
Didn't see it that time… I tried reading it real fast.
Withsomany Africans here, theWestNileMosquitoes willbeabletodineon localfood.
No it is not in delivery…. Is there something racist about West Nile Mosquitoes?
Google Search of West Nile Mosquitoes lists these locations…. Massachusetts, Connecticut, Atlanta, Rockville, and Illinois. Someone just died of it in Arizona. These mosquitoes are all over America, and it appears they bite white people as well as nonwhites too. Oh, crap. They just found one in Tom's River!!!!! Now even I'm worried. I saw one on my arm earlier today….
Is the joke in regards to the Nile River? It is, after all in Africa. But is that pejorative? After all, most of us associate the Nile with Ancient Egypt, where mankind began civilization. The Nile almost has a regal nature to it. Do we preach defamation when someone says "Mississippi"? or "Missouri"? or "Ohio"? They are rivers too… How about… "Amazon"? Ooooh. There is pejorative turn of a word. That makes me think of tall scantily clad Lucy Lawless. … If there was a mosquito disease originating in Jefferson County outside of New Orleans, and we said, the same thing when the Saints come up to Philadelphia to play… " With so many Saints fans here in Philadelphia, all our Jefferson County mosquitoes will have local cuisine." ( I would have added) "I hope they didn't lose their tolerance for cayenne."
Would I be cast off an Olympic Team?
The Phillies play the Colorado Rockies at home next on September 7,8,9th. Must I pencil myself a note never to say… "Rocky Mountain spotted fever" on those three days? Especially if to do so is….to lead me "to express my heartfelt apologies for the unfortunate and tasteless joke I published on my personal Twitter account. I am very sorry and ashamed for the negative responses I triggered, since I never wanted to offend anyone, or to encroach human rights."
Or if I go up to New London, Connecticut, I must be very careful not to think of ticks and if I do get bitten by one on the back of my hairline, while there, I must be very careful not to say in the local's presence… Lyme Disease. Old Lyme is only a couple of towns west of New London. I wouldn't want to offend anyone, or encroach human rights.
Encroach human rights? How.
How does either statement encroach human rights? Does either statement bring down people from Colorado or Connecticut?
Are you a bad person just because there is a disease that originated in your country? If so, all Africa is doomed. And so is South America. And syphilis came from the New World! So we are all in this together.
Mosquitoes dine on everyone, myself included. They ARE color blind.
Where is the racist remark? "There are so many Africans here?" Should she have said Negroes? or blacks? Do we take offense when we get called Americans while we are abroad? "kick that bitch off the team. We are United Staters; not Americans. Everyone in the Western Hemisphere is a damned American…"
I'm struggling here. Someone help me out. I'm trying to think of a slur made at Americans that would require an apology and a kick off the Olympic Team… and for heavens sakes, I just can't think of one.
Basically her point is…. Gee, there are a lot of Africans here… Yeah.. duh… it's the Olympics……
You take that and put it with the fear of West Nile, which in Greece is at a higher preponderance than here in the US.
The Olympics must have the highest standards. Without question. But there is the other standard, the one requiring a burden of proof. It appears all we have to have is a prosecutor and boom, a sentence is levied.
And this is not one occasion. Nancy Grace on Fox is a case. Bloggers comments are another case. Everyone has an opinion. No one stops to look at facts. They judge based on one or two words in the question. "Sure, if someone slurs a race, they should be thrown off the team. I say throw them off the team. We need to make an example so powerful it never happens again!" Hey, everybody! Let's judge by popular opinion and not the facts.
Everyone has an opinion before anyone knows what she said. The implication is: "oh, it doesn't matter what she says. If someone complains and thinks it is derogatory, then that is what matters. Whether it is derogatory or not, is inconsequential. After all, how can she not be guilty, if someone complains?"
Uhhhhh. perhaps the person doing the complaining is simply not that smart? If affects 50% of the worlds population you know?
I remember saner times.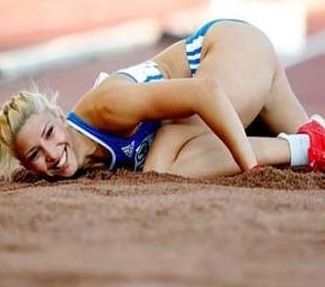 Courtesy of Facebook
Against my better judgment, I clicked on this.   A piece of fluff, that says Romney mocks Obama for using a cartoon.
Well, why not.
Every single paper I've ever looked at always has a cartoon on its editorial page.  Every time we use the word nasty, we are paying homage to Thomas Nast, who drew cartoons.
So what's wrong with cartoons?
Romney's words:  "What does it say about a president's policies when he has to use a cartoon character rather than real people to justify his record? What does it say about the fiction of old liberalism to insist that good jobs and good schools and good wages will result from policies that have failed us, time and again?" 
First off, Old Liberalism doesn't exist anymore..  If it did, we'd have a solvent Social Security right now, not one robbed of its assets by the Republican Bush Administration.  It it did,  we'd have a roaring economy now.  Not one collapse because of the Republican repeal of Glass Steagle; an act that was passed in the good days of old liberalism, that forbade banks from gambling our money on risky adventures.  If it did, we'd have cheaper energy, controled by a Public Service Commission, and not by a monopoly.  If it did, we'd have a surplus, not a deficit.  As far as the eye can see…
Norway, which is only the only country at least closely alligned with the tenants of Old Liberalism, is rated as the best place to live in the world.
Even here, life used to be much better under the old days of  Liberalism.  Look at yourself? Wasn't your life better in the  90′s?  The lives of your parent's better in the 70′s?  The lives of your grandparents, better in the 50′s and 60′s?   Those were the old days of Liberalism and things were pretty damn good..   One family member could work while the other stay home and you could still afford to pay off two cars, the mortgage, insurance,  utilities,  gasoline,  and if you happened to get sick or pregnant, something called insurance paid all your medical bills…   That was just on one income….
Sounds good to me… How can Romney call that failed? How can the press sit there without correcting him?
So what does Romney promise?
Nothing, at least in this article.. All he can do because his policy is a failure is to mock Obama for using a cartoon…
So let's get this right…
This press piece is implying Romney will be the better leader of our country, because he, and only he, can mock people for using a cartoon…   And that is his message for today? (He's already said it at 4 stops)….
And the press is blowing it up as some controversy,  painting Obama as being a rather sad president because he used what every newspaper uses, … a cartoon?
Who hires these people?
The proper way this news should have been slanted: Today Mitt Romney tried to deflect attention away from the fact that his policies fail (and that he has no idea of how he is getting us out of the economic mess his Republicans caused), by demeaning the Commander in Chief for using a cartoon to explain his views.
It seems not to have fooled the American people.
MegaUpload said they had tried to comply with all of the copyright requests, and they had…
Listen how the Obama Justice Department twists that into a crime.
Courtesy of the LA Times.
MegaUpload provided no index or search function to the public, and sister site MegaVideo filtered its search results to remove copyrighted content. Wait, doesn't that sound like good thing? Wait, see how the Obama justice department twisted that around….. The indictment contends that it's a bad thing because it made it harder for copyright holders to see how much piracy was occurring on the service. WHAT?
The list of the "Top 100″ files at MegaUpload is edited to exclude copyrighted works. Wait, that sounds like a good thing…. The indictment, however, asserts that it "makes the website appear more legitimate and hides the popular copyright-infringing content that drives its revenue." WHAT?
Users could not stream a file on the affiliated MegaVideo site for more than 72 minutes unless they were paid subscribers to MegaUpload. (72 minutes is too short to copy a copyrighted movie) The indictment contends that the point wasn't to discourage illegal movie viewing, but rather to monetize it. WHAT?
The Conspiracy made no significant effort and the company is being faulted for not monitoring what each of its users did on its service, not inspecting content as it was being uploaded for copyright violations, and not combing through its servers for infringing material. But that's inconsistent with the rulings from several federal courts, which have held that online companies have no duty to police their services to prevent infringements or detect them after they occur.
Justice David Souter wrote, "in the absence of other evidence of intent, a court would be unable to find contributory infringement liability merely based on a failure to take affirmative steps to prevent infringement, if the device otherwise was capable of substantial non infringing uses."
This indictment was done in haste and is not a condemnation of MegaUpload, a COMPANY THE INDICTMENT ITSELF, CONFIRMS WAS TRYING TO COMPLY WITH EXISTING COPYRIGHT LAWS……
This was served in Federal Court in Richmond. The same court that says that National Health Care is unconstitutional, even though a number of courts have ruled opposite.
This is a rogue court. This court has proven twice, it is not representative of America, and New Zealand should suffer for not questioning the authority of the order it was given… Injunctions across America need to be filed immediately in more circumspect courts, all aimed halting this injunction issued by this rogue court.
It comes under the heading of GImmicks:
Shopping for the holidays, you pick up an item, scan it with your phone, and BOOM, you can see how much it would save you had you shopped on line… at… Amazon.com…
Great service. The customer has a need for information. It is provided conveniently. The customer can make a decision on the spot.
Gone are the days of writing down prices, walking through 8 stores, then returning to the one with the lowest… It is all in the palm of you hand…
Ahhh, but is it fair for those retailers trying to stay open another year, by capitalizing on the surge of holiday book sales?
AS one enterprising book shop owner exclaimed to the NY Times: "to "everyone who comes in my store. If you let me, I'll get to know you through your reading life and strive to find books that resonate with you. Amazon asks you to take advantage of my knowledge & my education (which I'm still paying for) and treat the space I rent, the heat & light I pay for, the insurance policies I need to be here, the sales tax I gather for the state, the gathering place I offer, the books and book culture I believe in so much that I've wagered everything on it" as if it were "a showroom for goods you can just get more cheaply through them."
Are small businesses who lack the gigantic resources required, put at a competitive disadvantage? Is it morally correct, to allow corporate espionage on a scale that could wipe out all small business competitors in one Christmas season.
Somewhere in Amazon.com, is a listing of every price in every bookstore, as well as a guide as to which books are popular. And no one gets employed to go out looking for that information.
On one hand, businesses have the right to innovation. they have the right to compete, they have the right to outsmart the competition. That is how society moves forward. The weak fail. The strong survive.
But on the other hand, like an endangered species, little bits of Americana, of life as it used to be, those pieces of the good side of life, do not return the next season; it gets worse year after year….
On one hand prices are low now, meaning other things can be bought with the savings.
On the other hand, as we saw with Standard Oil at the beginning of the last century, monopolies do raise prices to levels a lot higher than they would be if they had competition….
It is quite similar to the Wal*mart takeover of America. For one, I love Wal*mart. It is how I find out what's new. But my folk's small town, died the day Wal*mart opened its doors onto the Interstate exit. Understandably. You saved $20 dollars buying the same assortment of items………. back when they first opened that is. Now, with Main Street closed up, the prices are about where they were in the small shops the day before it opened…. All we did was move spending our money downtown, to spending it 3 miles out of town. Whereas the local businesses used to give back both in taxes and in donations…. the corporate giant now sends our money overseas….
Do small businesses have to take this onslaught. "The law has long been clear that stores do not invite the public in for all purposes. A retailer is not expected to serve as a warming station for the homeless or a site for band practice. So it's worth wondering whether it's lawful for Amazon to encourage people to enter a store for the purpose of gathering pricing information for Amazon and buying from the Internet giant, rather than the retailer."
And so, the issue actually moves from economic, to political.. Sort of like the "Buy America" campaign in the 80′s. It involves conceding the economic war; establishing a new front in the form the political war. It becomes a moral issue, and not a price-point one. Do you like small bookstores? Do you like seeing a business open? Do you like establishing a solid tax base for your community? Do you like the option of your son or daughter being hired by someone you personally have known for years….. when they come home for Christmas breatk? If so, then support your local bookstore, and don't buy on line at Amazon.com….
That may work for those politically motivated, which if the past presidential election can serve as a guide, applies to only 61% of us… The rest of us need to save that $20….
If there is any wisdom that comes from watching this past decade unfold, it is this: you have to treat corporations like children; you can't let them have the upper hand… Historians know this. Teddy Roosevelt proved it during the dawn of the 1900′s. You HAVE to break up corporations so they become SO worried about other's moving in on their territory, they don't have time for mischief. You give them time (with no supervision), they'll make mischief. Just like one's kids.
So the answer lies not in boycotts. The answer lies not in public shame. The answer lies not in micromanaging colossal giants…
After thinking about it for a very long time, it appears the only answer is to eliminate them, by breaking them up so they have to compete against themselves.
The laws are already on the books to do it.
The recession has popped a lot of dreams… It has forced a re-evaluation of priorities. It has put reality in the forefront.
So wiping off the table of everything, everything, and sitting down to a blank space, and asking myself, … what do I want, by the time I die.
It is:
A country where working people can earn enough to raise a family, build a modest savings, own a home and secure their retirement,"
After watching "It's a Wonderful Life" you can be sure it can't happen on a Republican's watch….. For that dream to happen, we need protection from corporations and Big Money; not giving them more and more of what we make.
We need more money funneled away from big business, to be reinvested into the Middle Class… Since they haven't done it voluntarily, we'll have to force it.
Republicans can't force anyone to do anything. They are putz's. It will take a government of all Democrats to make Americans who die, at least die happy that they were able to secure:
"A country where working people can earn enough to raise a family, build a modest savings, own a home and secure their retirement".