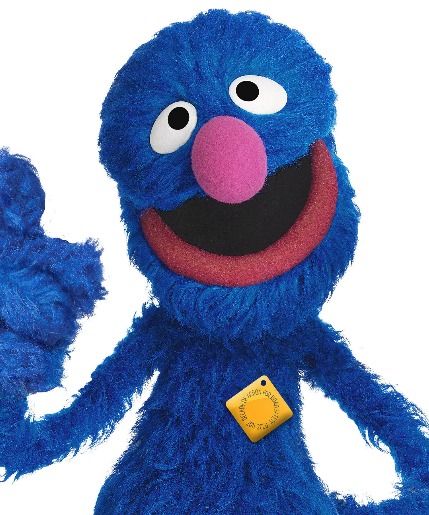 Image Courtesy of Sesame Street Productions
Grover Norquist, pictured above, recently made the rounds of Capitol Hill on Thursday in a last ditch attempt to keep his coalition from crumbling.
On his wall he has framed pledges signed by Republican office holders, which he jokingly points to as scalps he's been able to extort from squeamish, weak, timid Republican legislators.
On Thursday, he came calling:
He walked into Tom Coburns office: Tom says, "Fuck you you piece of shit. Get the fuck out of my office".
Beaten he hits up Pat Toomey: Pat says, "You're poison. Go join the Democrats… And if anyone asks, I never even knew you…"
Bewildered, the visits John Thune… "Get Out, Grover. You're tax pledge is killing America, one dollar at a time."
Now senseless he knocks on Kay Bailey Hutchenson's door. A staffer meets him and says "leave, or I'm calling security."
Now fearful, he goes to John Cornyn. "Help me, help me please… I must have got some bad liquor of something… (Grabs hold of John's lapel) Please help me". John pushes him away. "Help you? Why I don't even know you!…"
Like a madman he accosts Kelly Ayotte: "Kelly, Kelly," he yells. "Tell them you remember me! Tell them we're pledged together for life.. Tell them, Kelly! Kelly!" She screams at the top of her voice then faints on the capitol's marble floor.. A crowd gathers, Cornyn yells, "oh you again" and draws back his fist…
Grover runs. Straight to the House and Eric Cantor. "Eric, Eric", says Grover now down on his knees… "What's going on!"
Eric says, "why Grover, you got your wish. The American people have spoken, It's as if you never were born. You don't exist."
"I don't exist", yells Grover, "Why I have every Republican's signature upon my wall… "
"Those pledges are all gone, Grover; the American people said they want higher taxes, especially on the wealthy, and especially if all that money was targeted to paying down the deficit and not going to new spending."
"But that can't be. They swore they would never raise taxes on the top 1%. the privileged, the wealthy!"
"It's as if you never were born Grover. When the American people found out that your pledges were not in their favor, but were made favoring billionaires with tax cuts and they were picking up the tab, you simply ceased to exist…"
"Surely Eric Cantor, you believe me… "
"No, but I will say so for now, but only because I receive 4 million dollars year for my service to protect the wealthy. When that drys up, you won't exist for me either…"
"Ahh", sighs Grover, "at least for a moment I still have the tea party…. They are so dumb, they will believe anything….. "
Across the Republican Party, the idiocy of Mitt Romney's pledge not to raise taxes even to the extreme of one part tax/ 9 part cuts, is being harped on in town meeting after town meeting.
Republican Senators are returning to Washington, saying "Grover? Grover? I don't know any Grover….."